Nobody goes to church for the landscaping — there's a more powerful draw at work here.

But church grounds landscaping matters. Churches are sacred spaces, and the landscaping outside should reflect the important worship inside.
Many churches also host events and conferences and need to look their best for visitors.

While some churches invest in elaborate landscaping with water features and bountiful annual flowers, others stick to leaner landscaping budgets. For them, any enhancements have to work hard, and give plenty of bang for the buck.

Luckily, there are church grounds landscaping ideas for everybody, adding appeal, expanding usable space, and stretching church landscaping budgets.
1. Create an Outdoor Gathering Space
An outdoor patio expands your church's usable space, creating a welcoming spot for all kinds of church activities and gatherings.

Church groups can gather there. Pastors can escape from their offices and have meetings in the fresh air.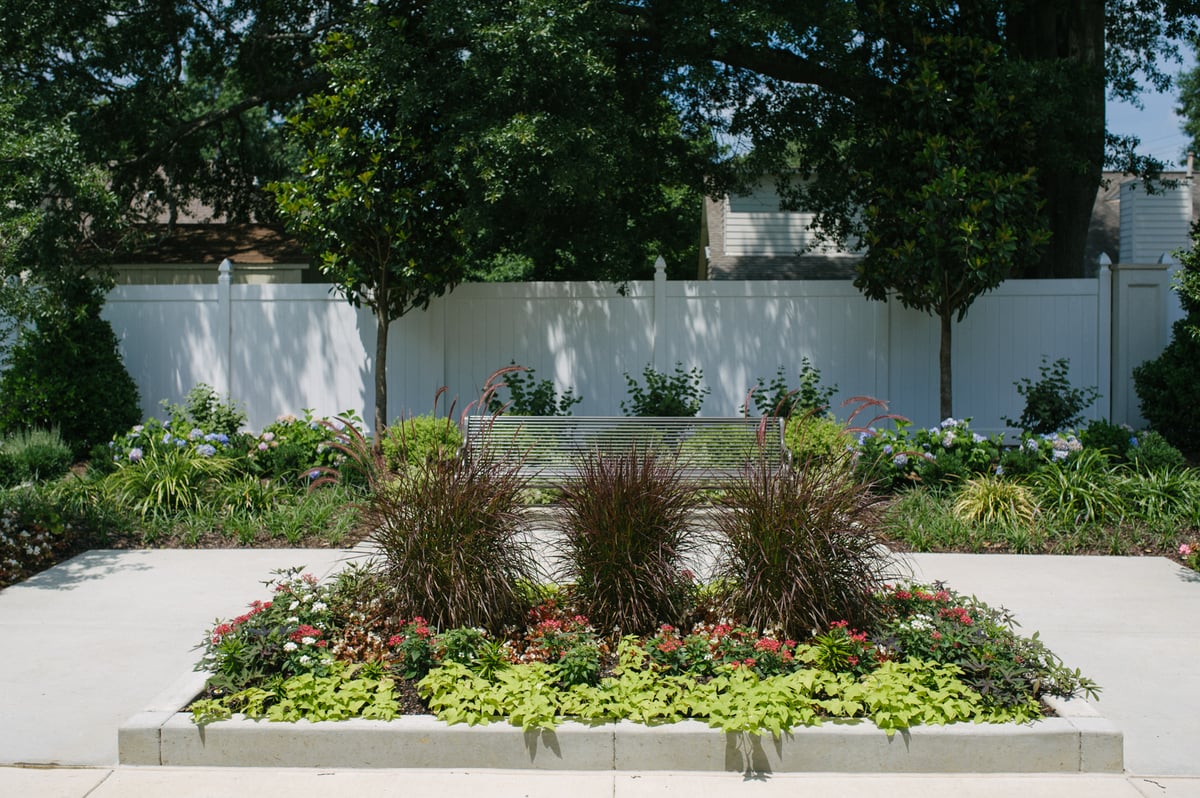 A welcoming patio can offer outdoor space for everything from Vacation Bible School games and activities to fresh-air lunches for church staff.

Church landscape design for these gathering spots can include comfortable seating, shaded tables, planting beds, and containers filled with cheerful flowers.
2. Add a Fire Pit
A fire pit? At a church? Why not?

Youth groups would love it, gathering around the glow to socialize and make tasty s'mores.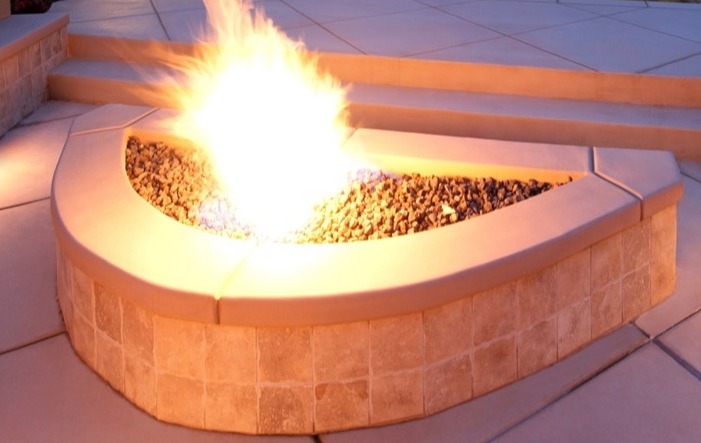 But s'mores aren't just for kids. Adult Bible study groups can gather around, too. A fire pit encourages fellowship — a church staple.
3. Create a Bible Garden
Add a tranquil Bible garden to your church landscape design featuring plants mentioned in the Bible — chamomile, chicory, crocus, dill, lilies, sage, and grapevine.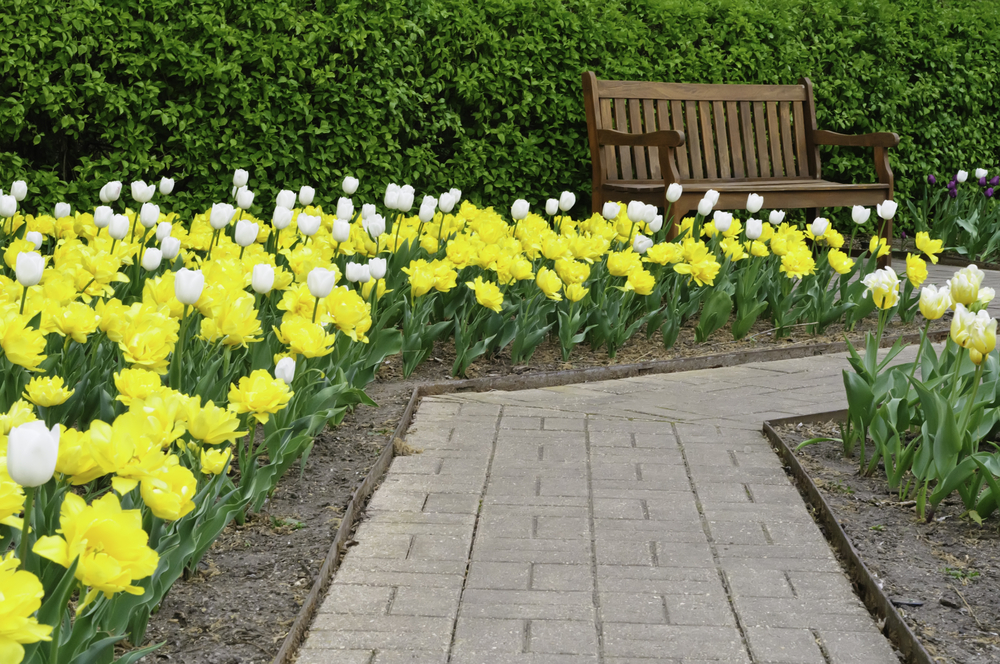 Add religious statuary and some comfortable seating and it becomes a perfect spot for prayer and quiet reflection.

A water feature adds to the tranquility and screens out neighborhood and traffic noise.
4. Landscaping Around Church Signs
A stark, cold concrete sign isn't very welcoming for church members and visitors. Plants soften those hard edges and add instant appeal.

But not just any plant fits the bill. They can't grow too tall, need too much water, or be too fussy.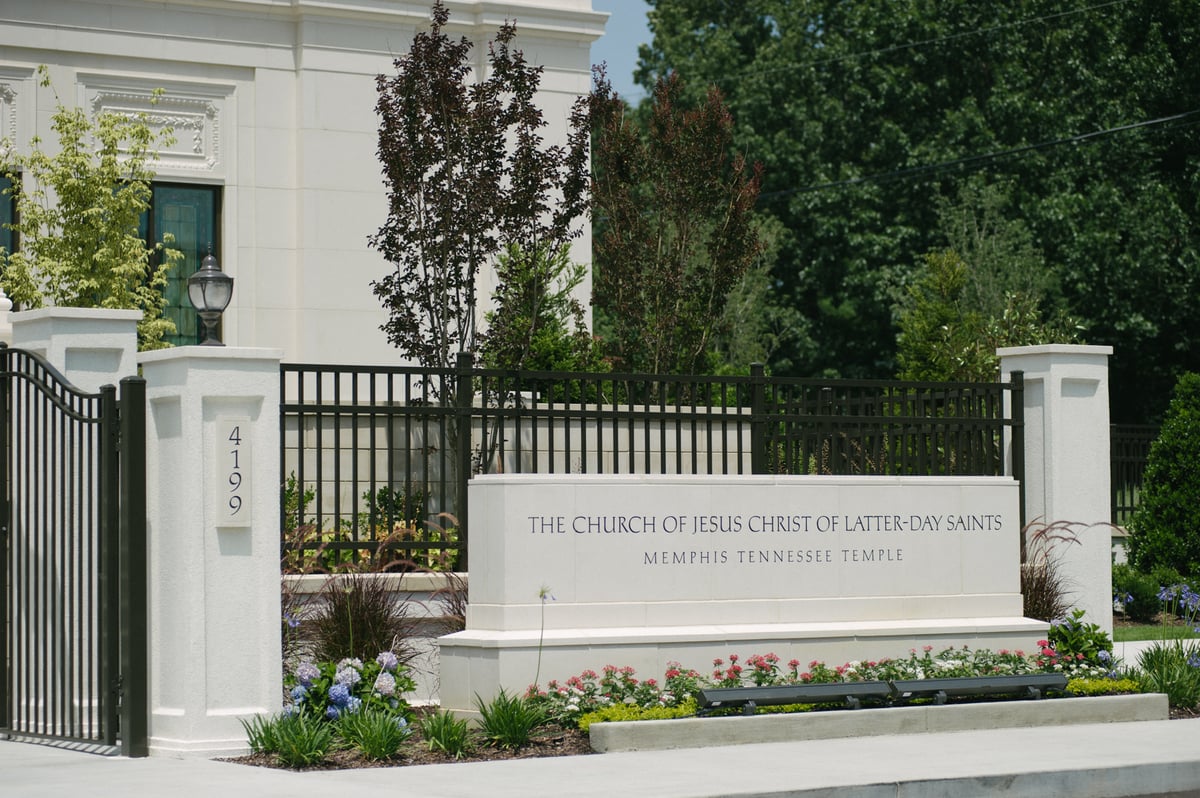 Once leaves fall off deciduous plants, they're basically sticks. Not too attractive.

But hollies are perfect. They're attractive all year. They don't get too big. They're easily pruned. They're tidy and neat.

Other signage favorites:
Boxwoods
A classic, tidy choice.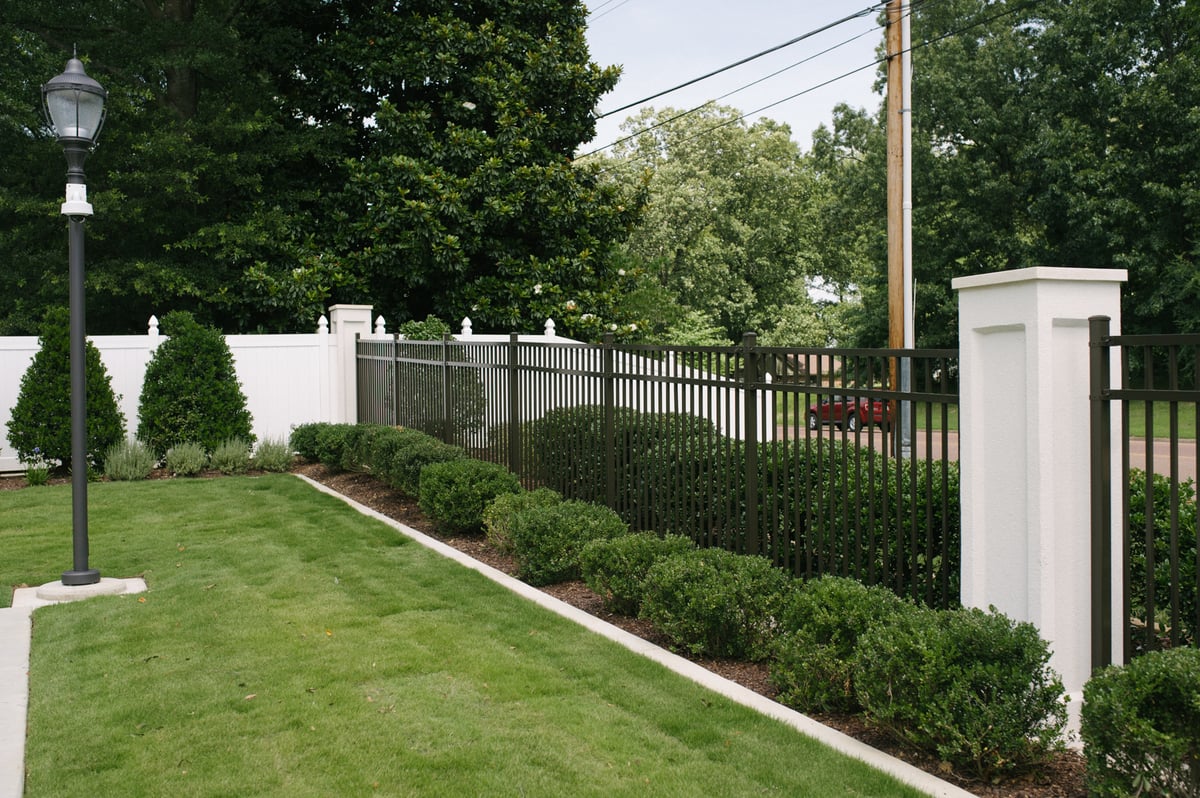 Plum Yew
It's heat tolerant, drought-resistant, and needs little pruning to keep its neat shape.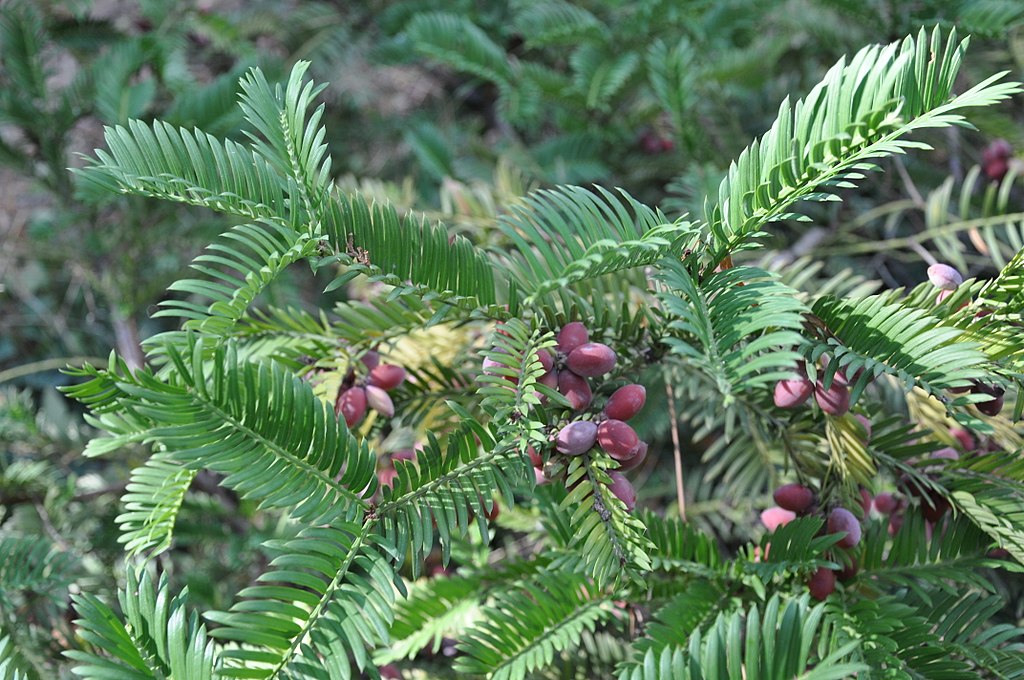 Daylilies
Colorful and elegant, they're also rugged and happy in a wide range of soil and light conditions. Old-fashioned varieties, especially, thrive in the often tough conditions around signage.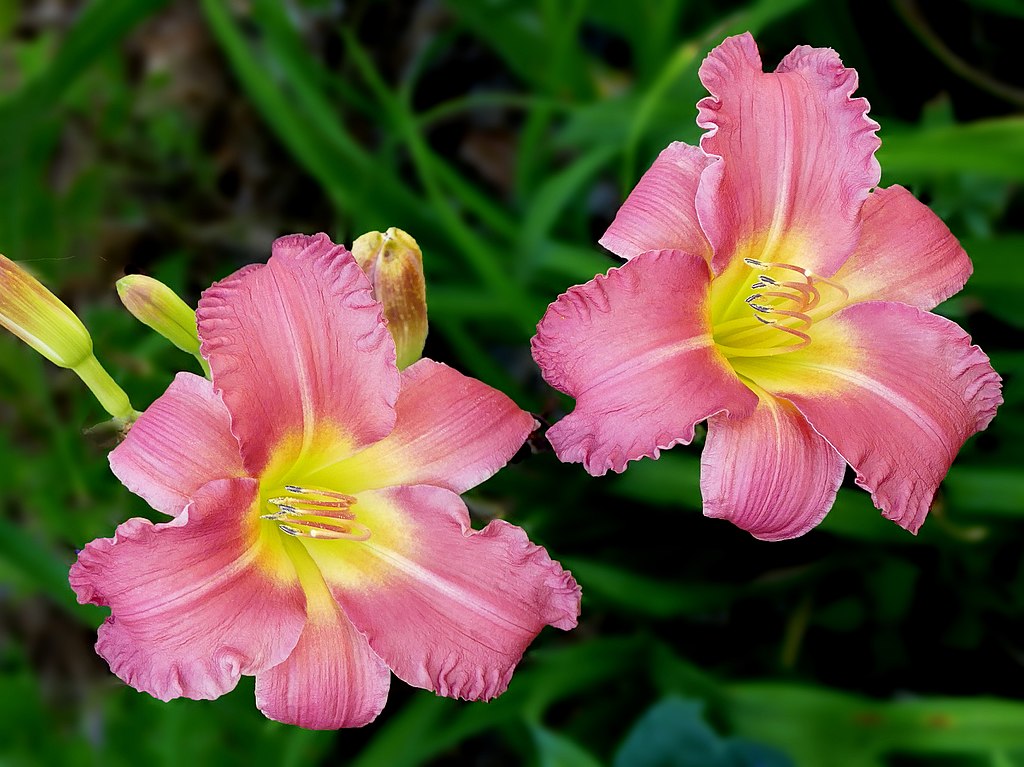 Pansies
Great for fall, they stay nice and low, topping out at 6 to 9 inches tall, and bloom in all kinds of colors — purple, blue, orange, red, and yellow.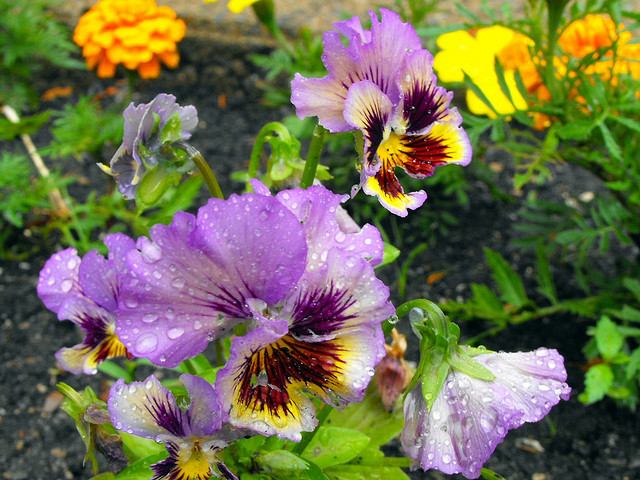 Lantana
Offering a nonstop supply of vibrant blooms all summer long, they bring attention to your signage in bursts of red, yellow, white, orange, lavender, and pink. And lantana can take the heat, looking great even as the mid-South hit 90 degrees in late September.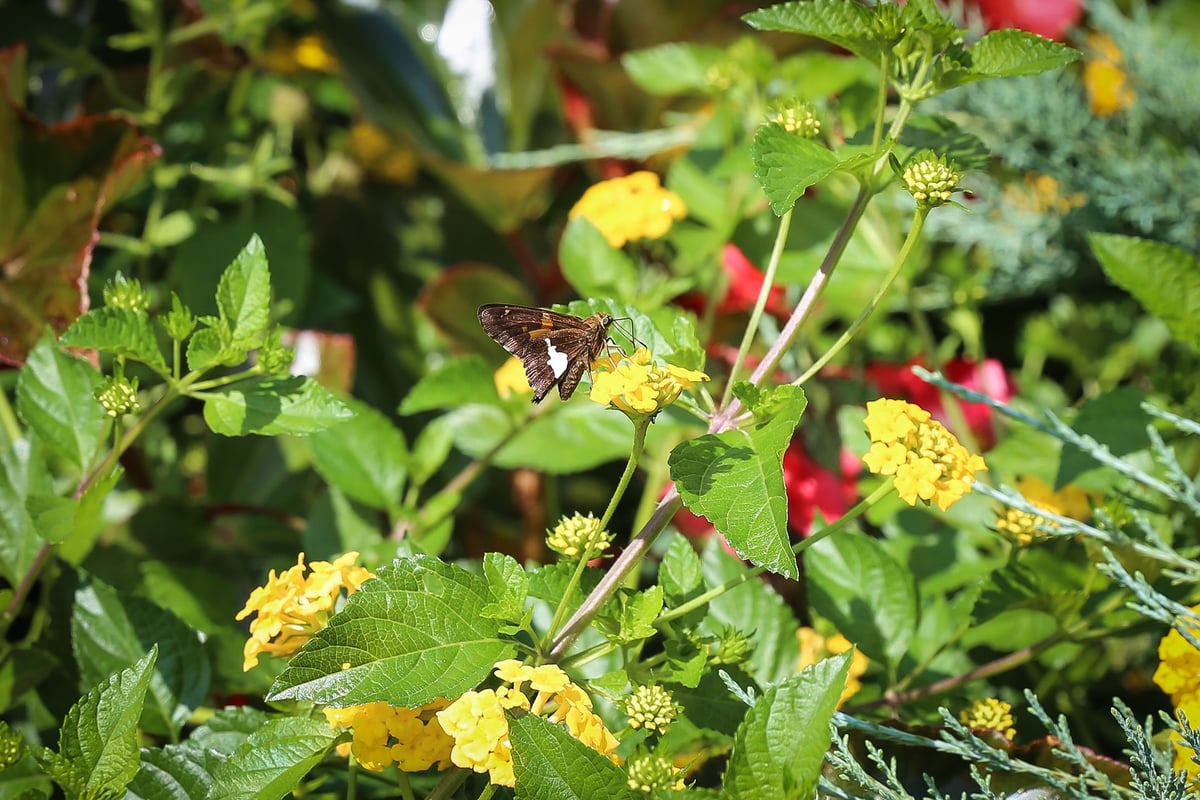 Be sure to keep fresh mulch around your signage. Nice, dark mulch makes your church landscaping look tidy and neat.

And trim new growth spurts so they don't look messy and obscure your signs' lettering.
5. Native Plants
These easy-care plants are among the top church landscaping ideas for saving money.

Once established, native plants need less water. While the Mid-South gets an average of 60 inches of rain a year, most of this rain falls in the spring. Summer can be really hot and dry, which stresses plants. But natives shrug it off. They're used to it. Less watering, less money.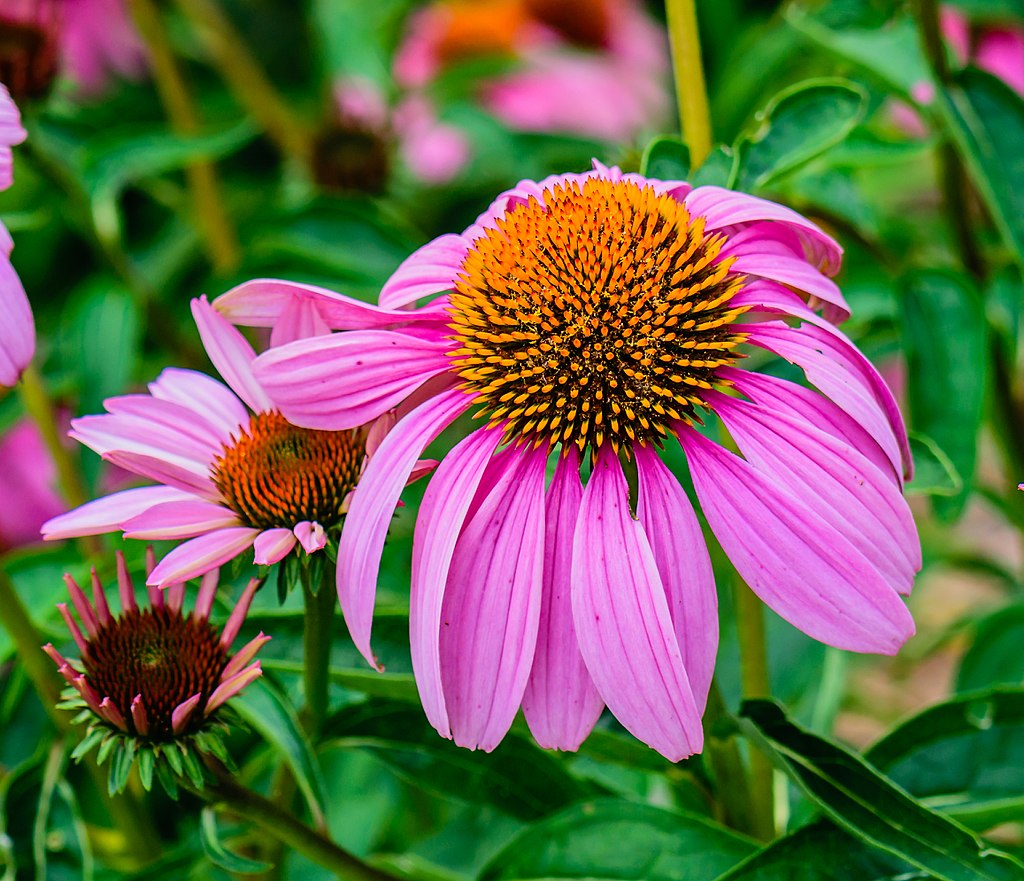 Natives naturally resist diseases and pests. That means you don't have to worry about plants getting eaten, looking bad, and needing to be replaced. Again, less money.

There's no guesswork. Sometimes you plant flowers that look pretty or might be your favorite. But they don't like your property. So, they struggle. They wilt. They die. You have to start all over again and spend more money.
6. Ornamental Grasses
Ornamental grasses cost less than shrubs and trees, so they're a great option for budget-minded church properties.

They're show stoppers, adding grace, movement, and even sound to a church grounds landscaping as they rustle in the breeze.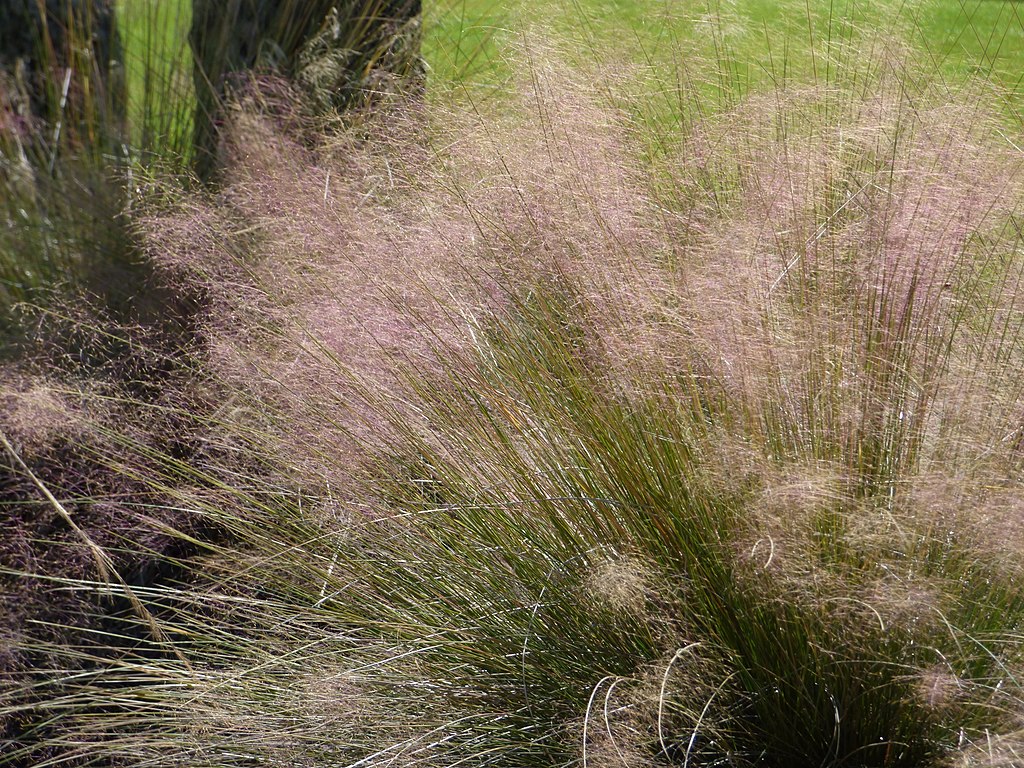 Showy plumes. Bold striped leaves. Fluffy explosions of color.

There's an ornamental grass for every part of your landscaping, from ground covers to borders, accents to containers. They're among the most versatile church landscaping enhancements.

Famous for their hardiness, they need little water or fertilizer to thrive. And most are perennials, which means they'll come back every year.
Speaking of perennials…
7. Perennials Pack a Long-Lasting Punch
Perennials come back year after year, perfect for budget-conscious church landscaping. Plant them once, then wait for their dependable show.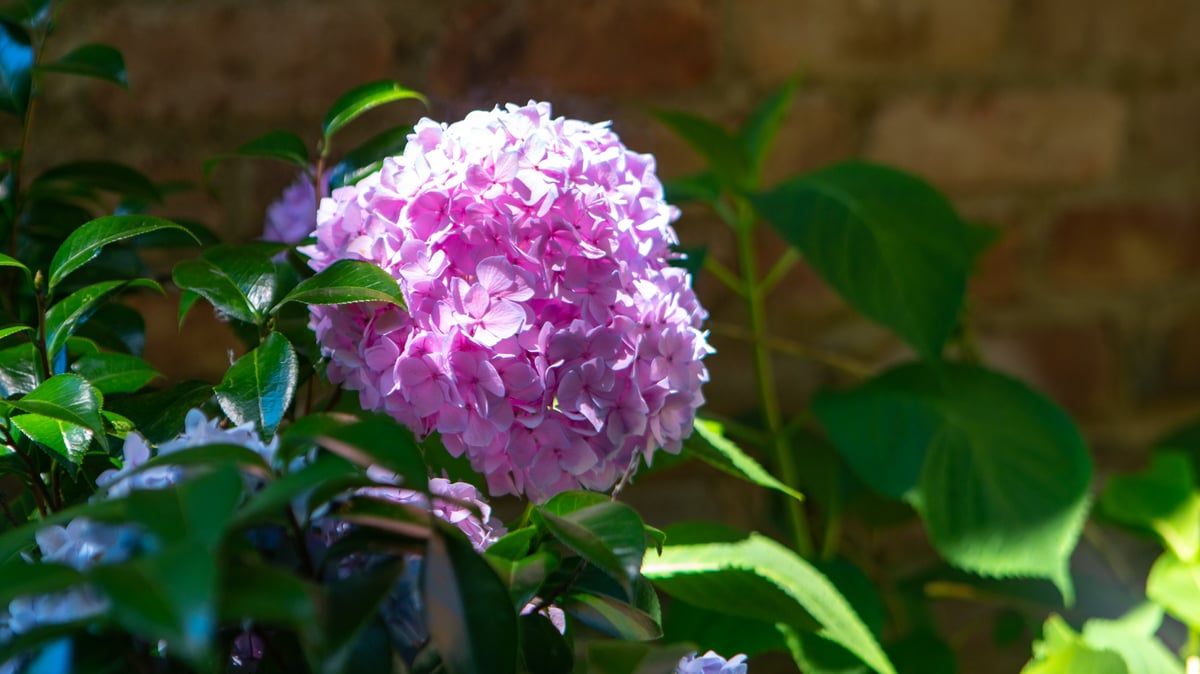 Many perennials boast stunning color, and with skilled planning and planting, you can have an impressive display of color throughout the growing season.
8. Container Gardens at Churches
Containers of cheerful flowers at your front entrance or along walkways offer a welcoming vibe perfect for a place of worship.

But they can work hard for you, too. Packed with flowers, foliage, and even small trees, big planters can hide everything from unsightly trash cans to air conditioning units.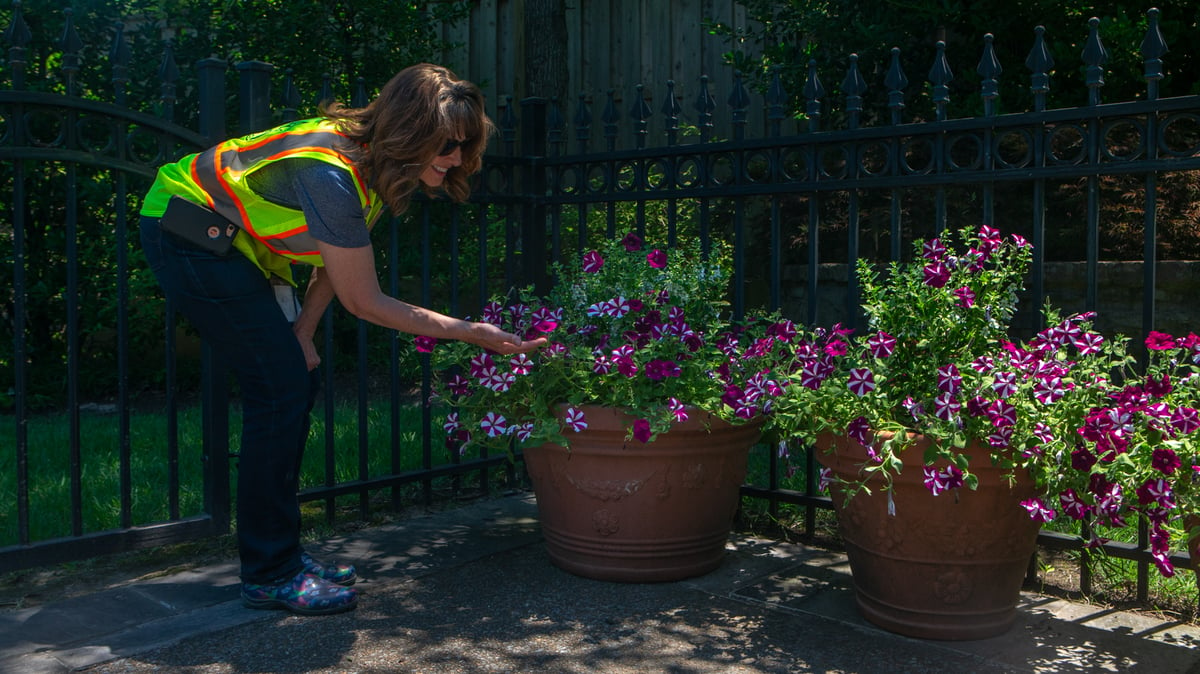 When fall rolls around, perk up those same planters with pansies, violas, and ornamental cabbages. Welcome the holidays by switching in boxwood, holly, and festive twinkly lights.
Trust Your Memphis Church Landscaping to Hatcher
Whether you want to welcome worship with lots of colorful blooms and expansive outdoor gathering spaces or keep things simple, there's a church landscaping plan to suit you.

Are you ready to boost the appeal of your Memphis area church landscaping with high-impact enhancements? Talk to one of our commercial landscaping experts today! We'll meet at your property, create a custom plan, and get you on your way to enjoying a beautiful, worry-free property.
Image Source: coneflower, pink muhly grass, daylilies, plum yew