If you're not already gazing at drifts of beautiful native plants dotting your property, why not?
These plants that love your landscaping are a no-brainer for commercial properties.
They can actually help ease a lot of your landscaping worries.
These are beautiful, sturdy, easy-care, no-stress plants that grow well in Memphis TN.
What more do you need to know? How about 15 of the best?
First, Native Plants for Memphis TN: Why Plant Them?
The best commercial landscape companies are increasingly suggesting native plants to their customers.
Why? So many reasons.
Once established, native plants need less water. While the Mid-South gets an average of 60 inches of rain a year, most of this rain falls in the spring. Summer can be really hot and dry, which stresses plants. But natives shrug it off. They're used to it.
Natives naturally resist diseases and pests. That means you don't have to worry about plants getting eaten, looking bad, and needing to be replaced.
There's no guesswork. Sometimes you plant flowers that look pretty or might be your favorite. But they don't like your property. (No offense.) So, they struggle. They wilt. They die. You have to start all over again and spend more money. Native plants love where they're planted. They're from around here.
Pollinators love native plants. Many natives produce seeds, nuts, and berries. Some native blooms provide nectar for hummingbirds. Who doesn't love to catch a glimpse of a hummingbird?
We know, you have more pressing items on your mind than helping birds and butterflies. But if you have to plant something anyways, why not plant low-maintenance plants that give our precious pollinators a break?
Now, The Fun Part
It wouldn't be fair to tell you how great native plants are without suggesting a few, right?
Here you go — some of the best native plants for Memphis TN.
5 Native Plants for Memphis TN: Flowers
1. Purple Coneflower
Purple petals and a rich gold center make purple coneflower sort of like garden royalty.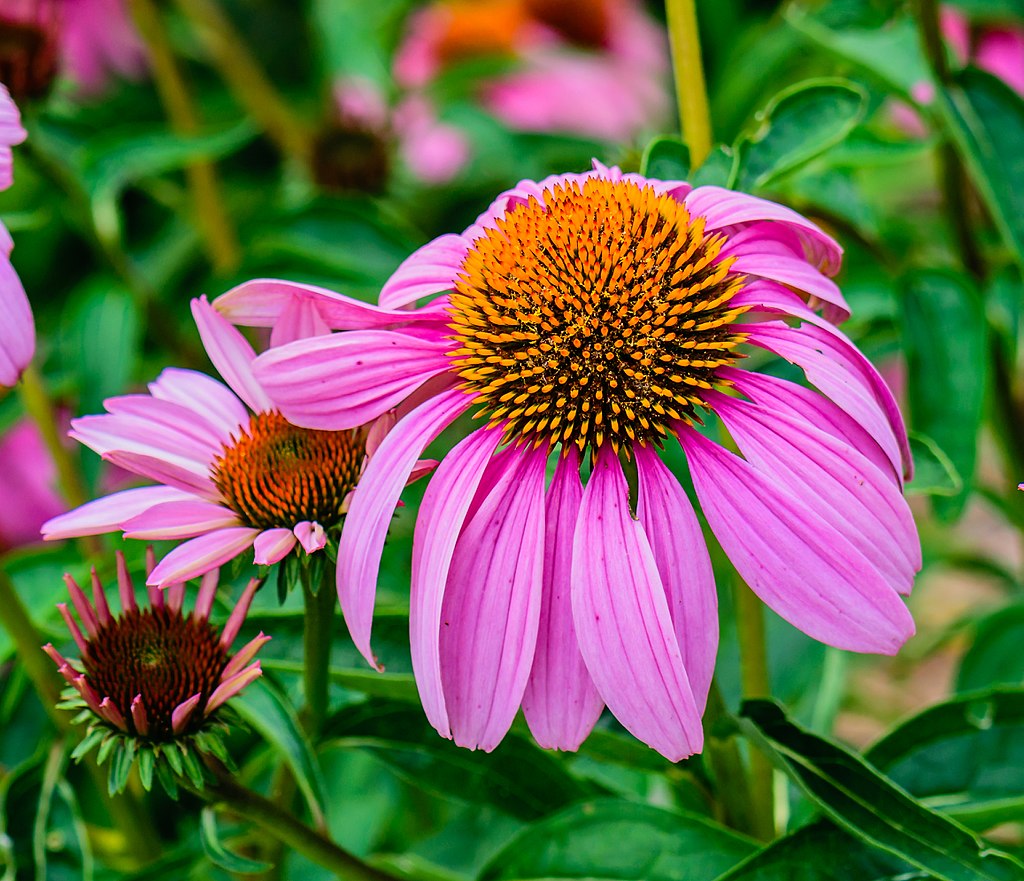 Beautiful and hardy, it thrives in your landscape with very little maintenance, hanging tough June through August.
2. Blue False Indigo
Tall purple flower spikes towering above mounds of blueish-green leaves make this native an attention grabber.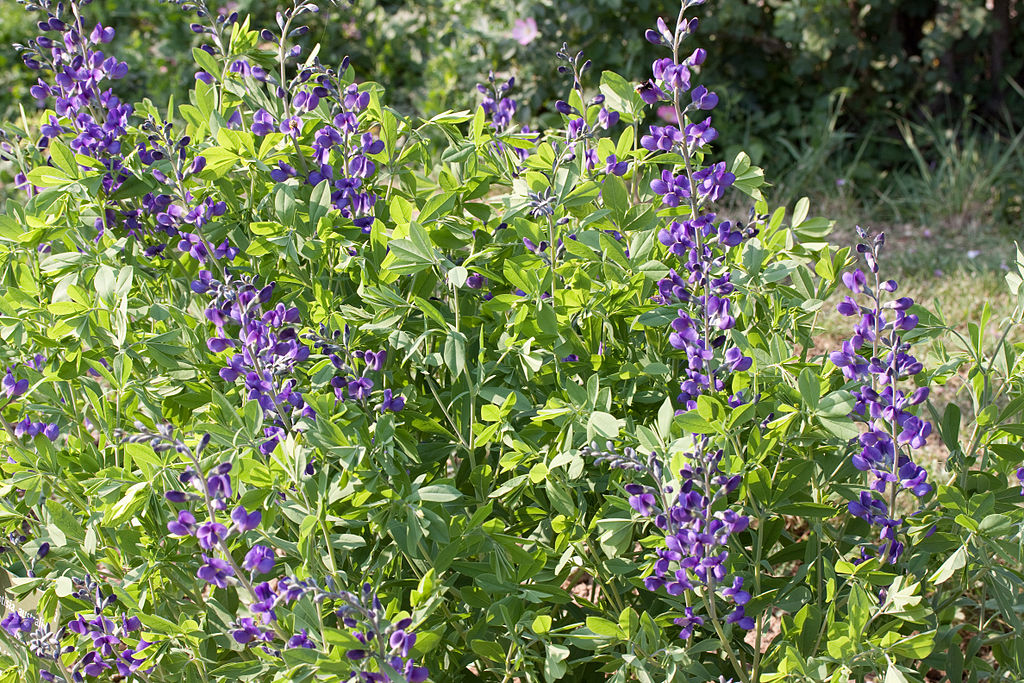 The flowers make way for black seed pods that add an extra layer of interest to your landscape. Give the pods a shake and you'll hear the seeds rattle.
This native grows best in full sun, but beyond that, it's not picky, tolerating both drought and poor soil.
3. Lance-leaved Coreopsis
A cheerful addition to your landscape, this coreopsis has bright yellow flowers that burst out in spring and early summer.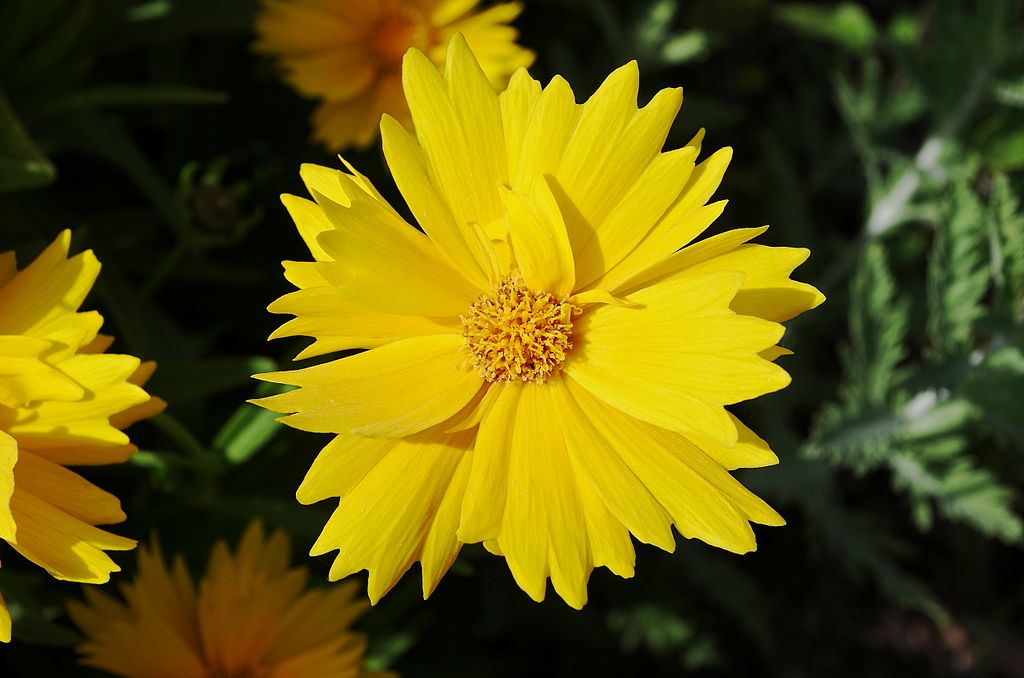 Give it some room and it will spread nicely, multiplying by spreading its seeds. That is, if the birds don't eat them all. They love them.
4. Black-eyed Susan
Everybody loves black-eyed Susan. Their gold petals and dark centers have become a landscaping staple. Reaching two to five feet tall, this native mingles well with tall native grasses.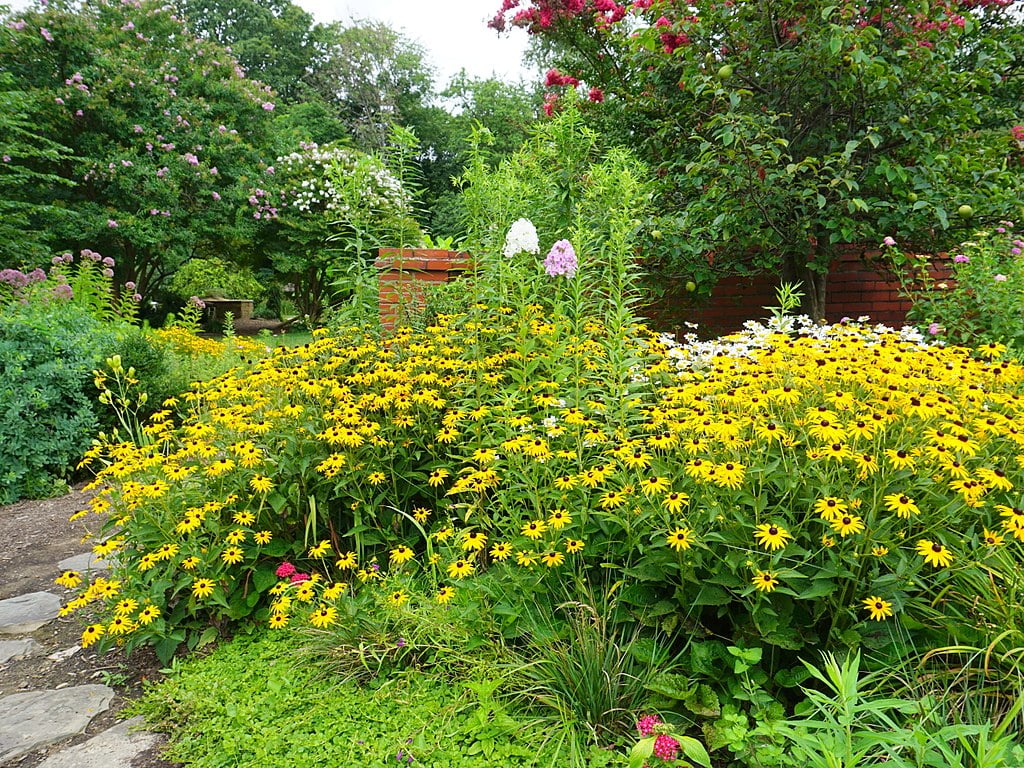 5. Daylilies
This favorite flower can tolerate a wide variety of soil conditions, so it will likely love it at your place. Pests and diseases typically don't bother them.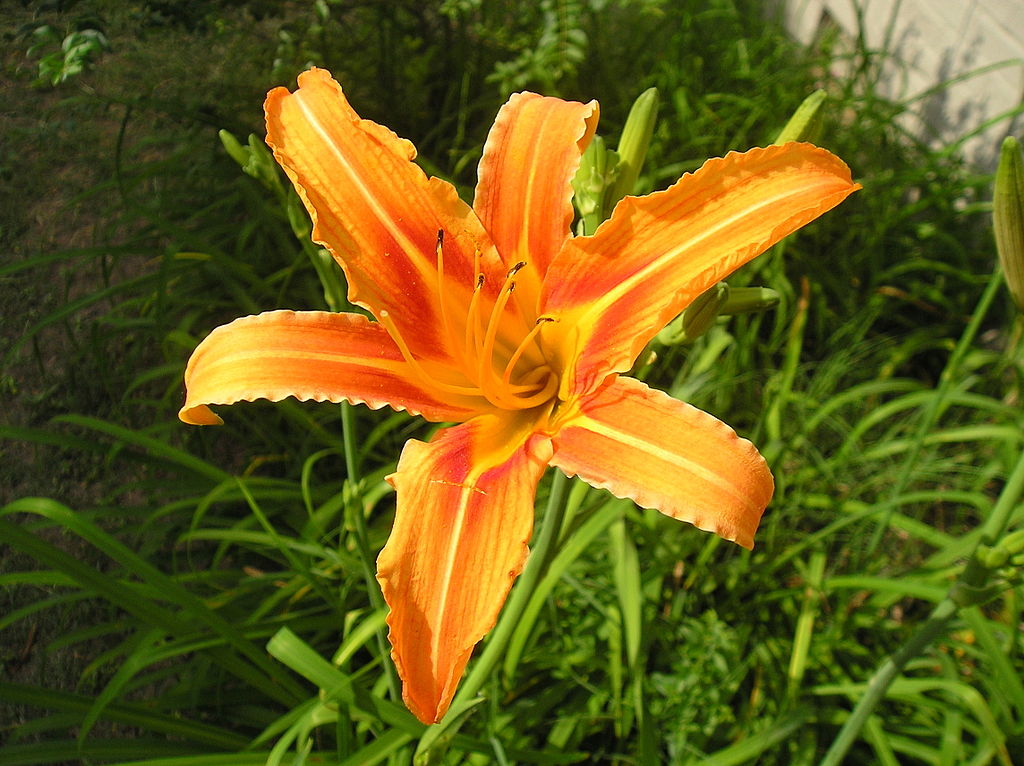 And daylilies are versatile. Use these as a border, in impressive drifts of color, or mixed in with graceful ornamental grasses.
5 Native Plants for Memphis TN: Trees
1. Eastern Redbud
This spectacular tree's fuchsia blooms are some of the first to blossom in spring. Even its heart-shaped leaves are pretty.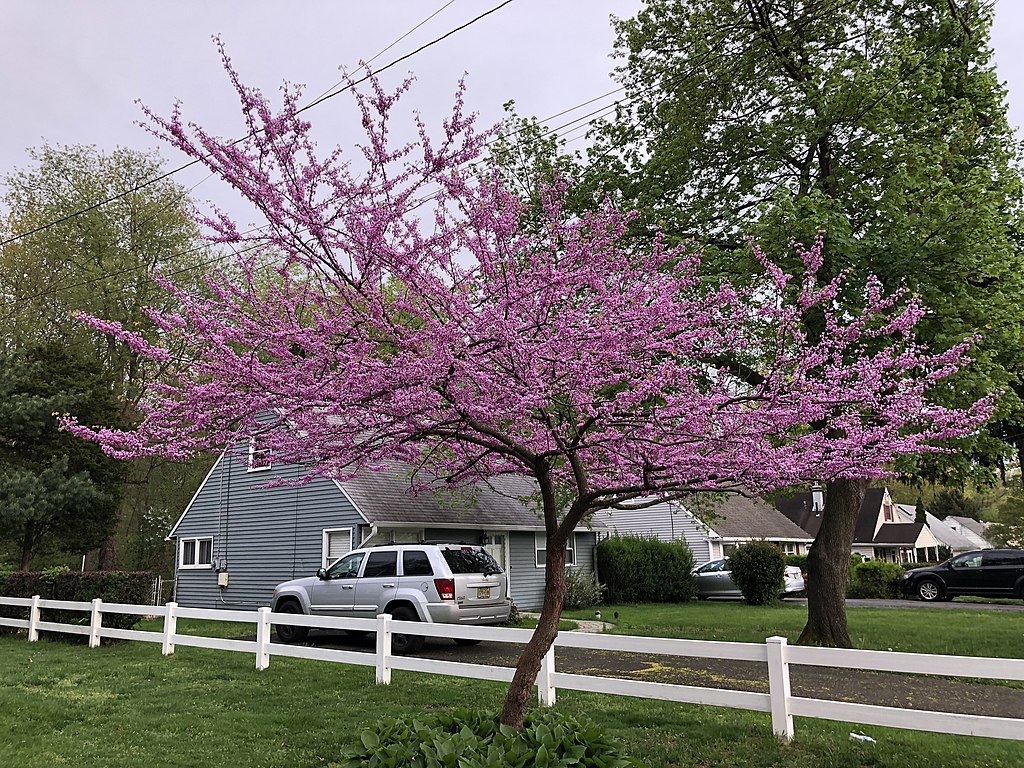 2. Sassafras
A lovely small to medium-sized tree, sassafras has a lot to love: delicate, fragrant flowers; showy fruit; and intriguing orange-brown, alligator-like bark.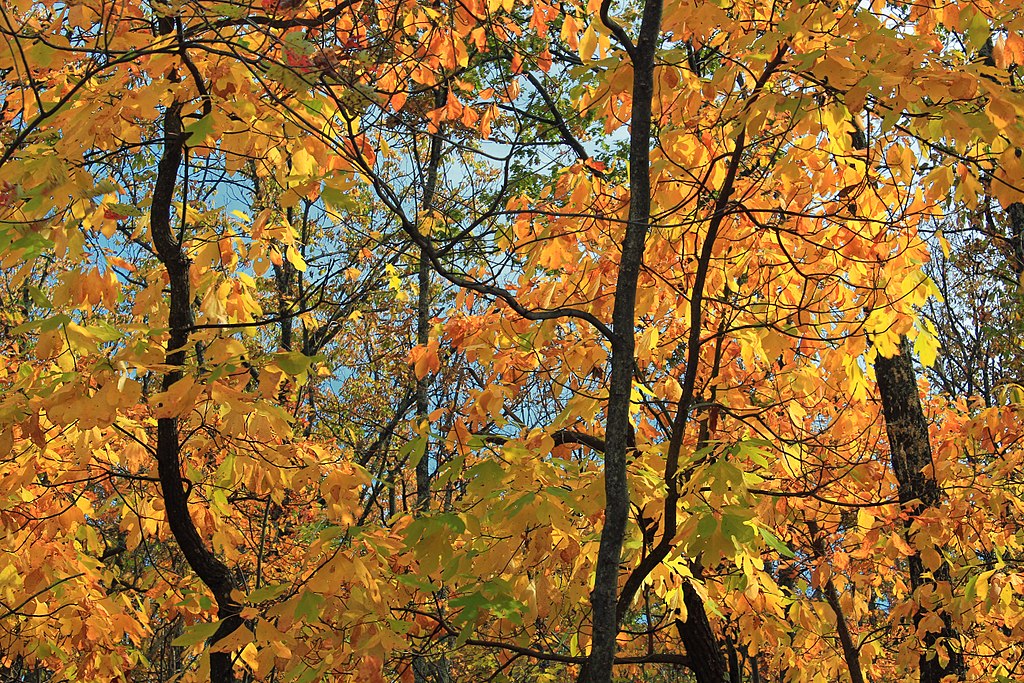 It will wow you in autumn, too, with yellow, purple, and scarlet leaves.
3. Southern Magnolia
This southern favorite offers white to cream-colored flowers and fruit that birds love. Its shiny leaves are lovely all year long.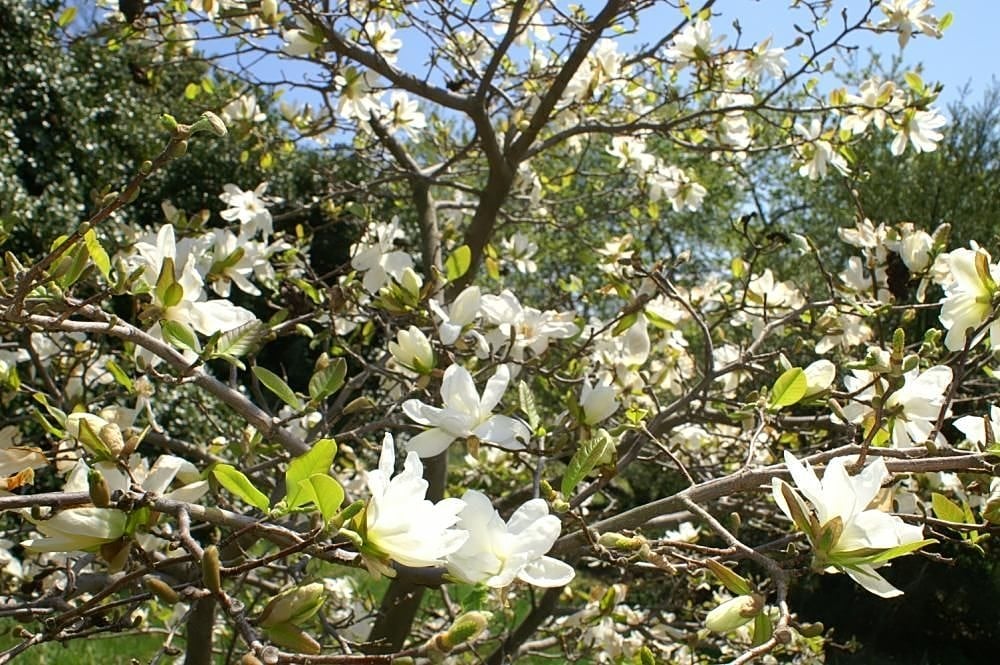 Make some room for this one. It can grow up to 80 feet tall with a 40-foot spread.
4. Eastern Red Cedar
This is the official state evergreen tree of Tennessee, so do you really need any more reasons to plant one?
We have some.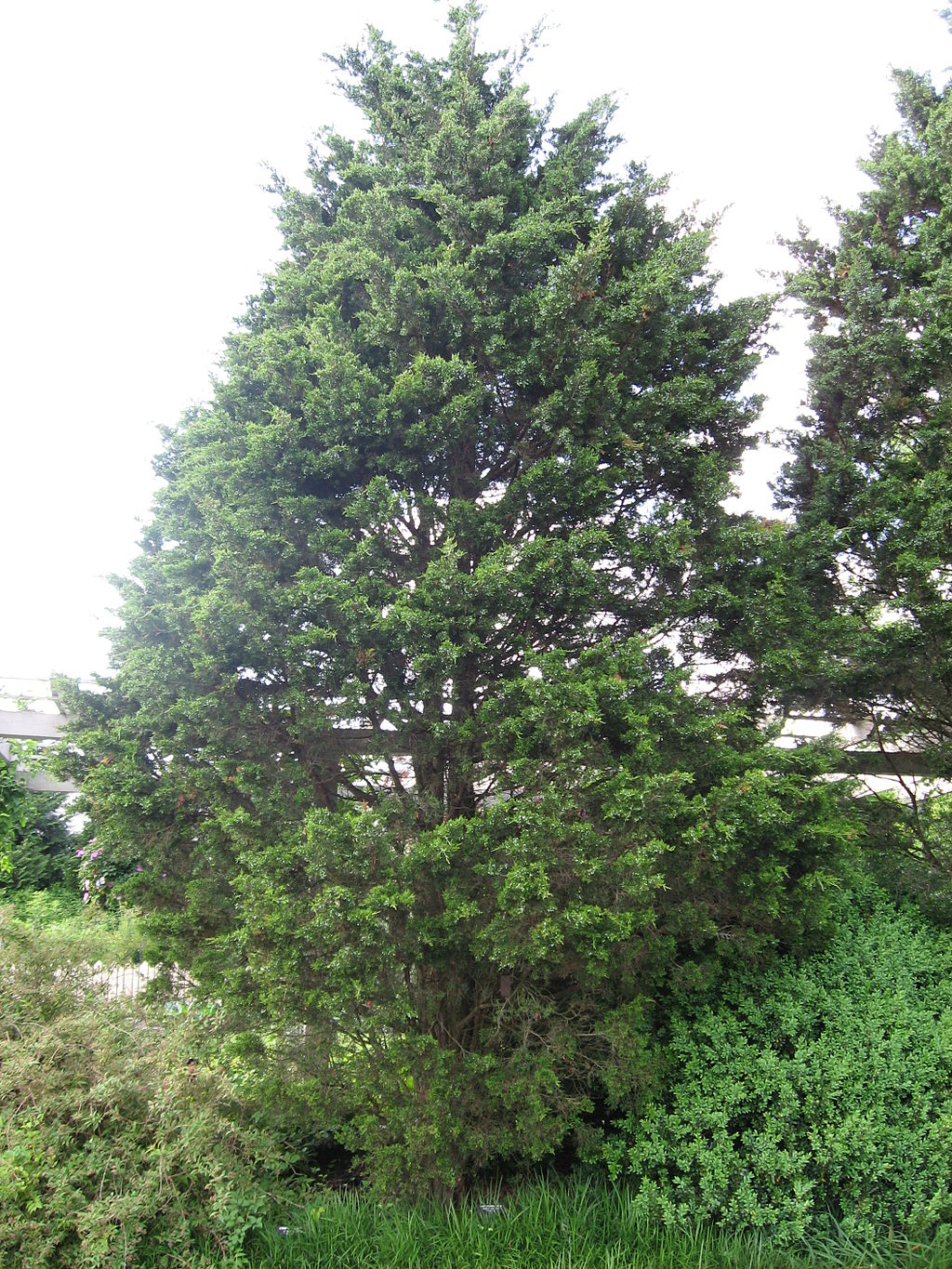 During most of the year, the evergreen foliage is an attractive greenish blue color, but some change color in the winter to a reddish brown.
It's happy in a wide range of soils and growing conditions. Plant a few if you need a great windbreak.
It can live for more than 900 years. So, pick a good spot. It's not going anywhere.
5. Serviceberry
Serviceberry grows in a pretty rounded shape and is one of the best small trees for fall color, with leaves that turn vibrant red and gold.
It shows off in spring, too, blooming with delicate white flowers arranged in clusters.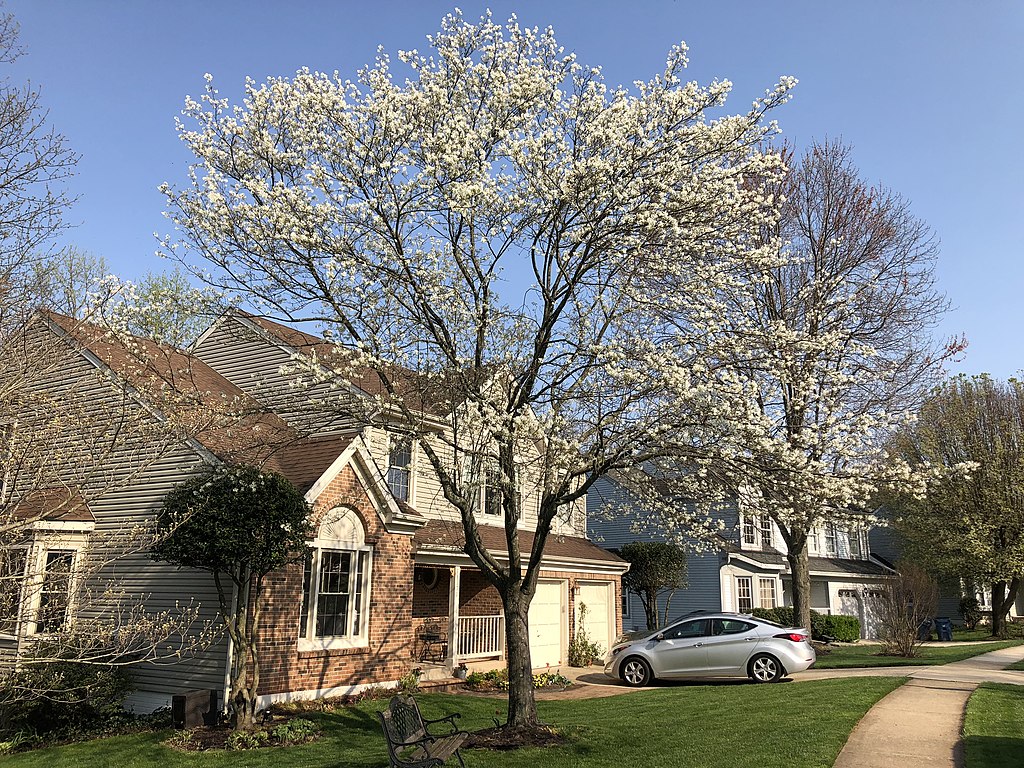 Choose one as a great specimen tree or plant these in groups as borders, backdrops, and screens.
5 Native Plants for Memphis TN: Shrubs
1.Virginia Sweetspire
Stunning fragrant white flowers blanket this compact shrub in the summer. It'll charm you in autumn, too, with vibrant garnet-red foliage, especially in full sun.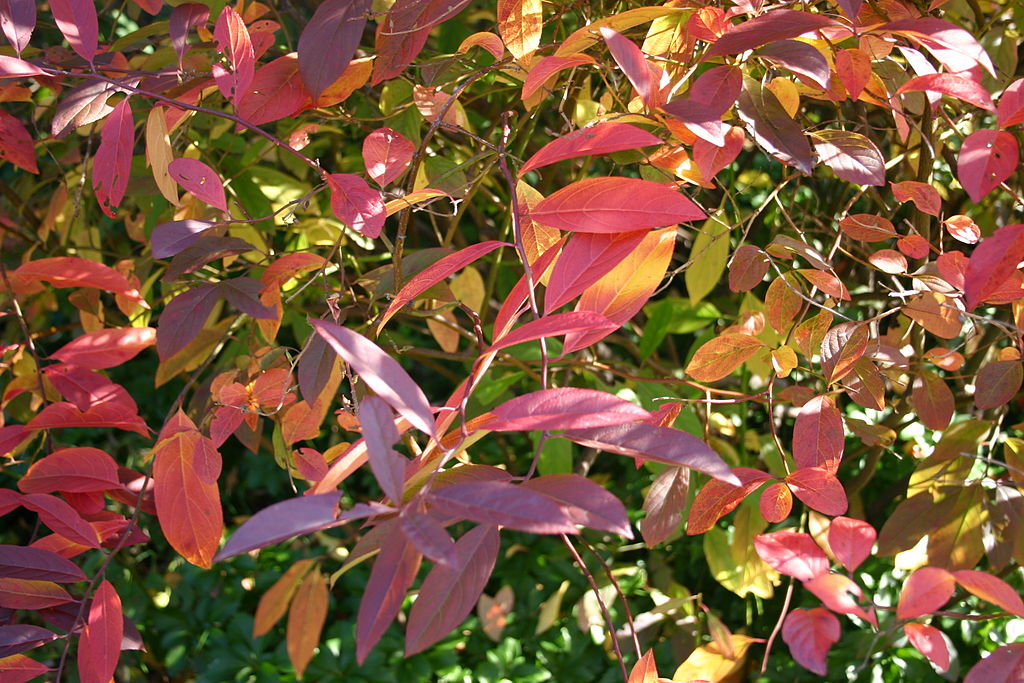 2. Fragrant Sumac
This pretty shrub has just about everything: Velvety twigs. Glossy, blue-green leaves that turn orange, red, purple, and yellow in the fall. Yellowish flowers. Dark red berries that last into March.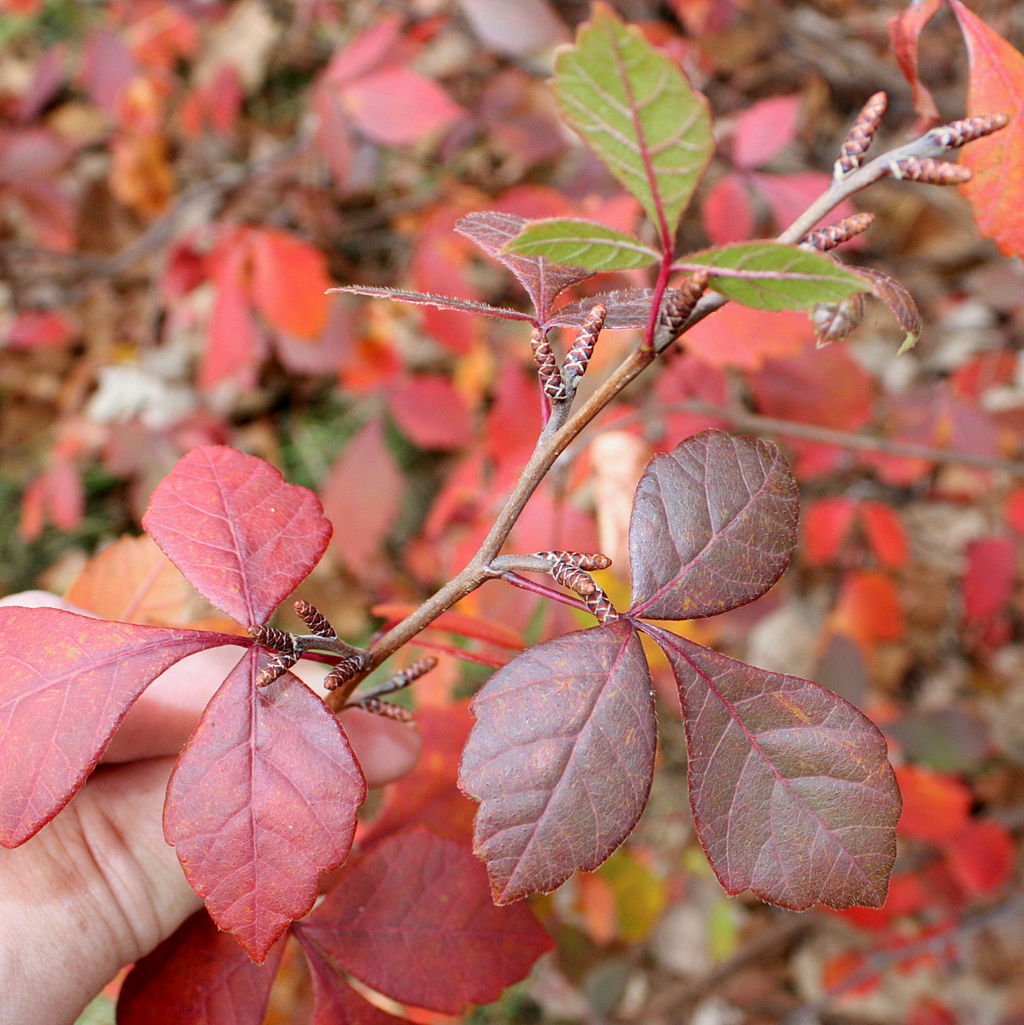 Bonus: its leaves have a pleasant, lemony scent.
This low-growing, dense shrub is great for stabilizing banks and slopes.
3. Ninebark
If you have a tricky situation on your property, ninebark can likely handle it. It thrives just about anywhere.
It has beautiful, papery bark. Butterflies love it. It flowers. What's not to love?
4. Red Chokeberry
A tall, vase-shaped shrub, it offers white to light pink flowers in the spring, followed by glossy red berries that form in dense clusters along the branches and last well into winter.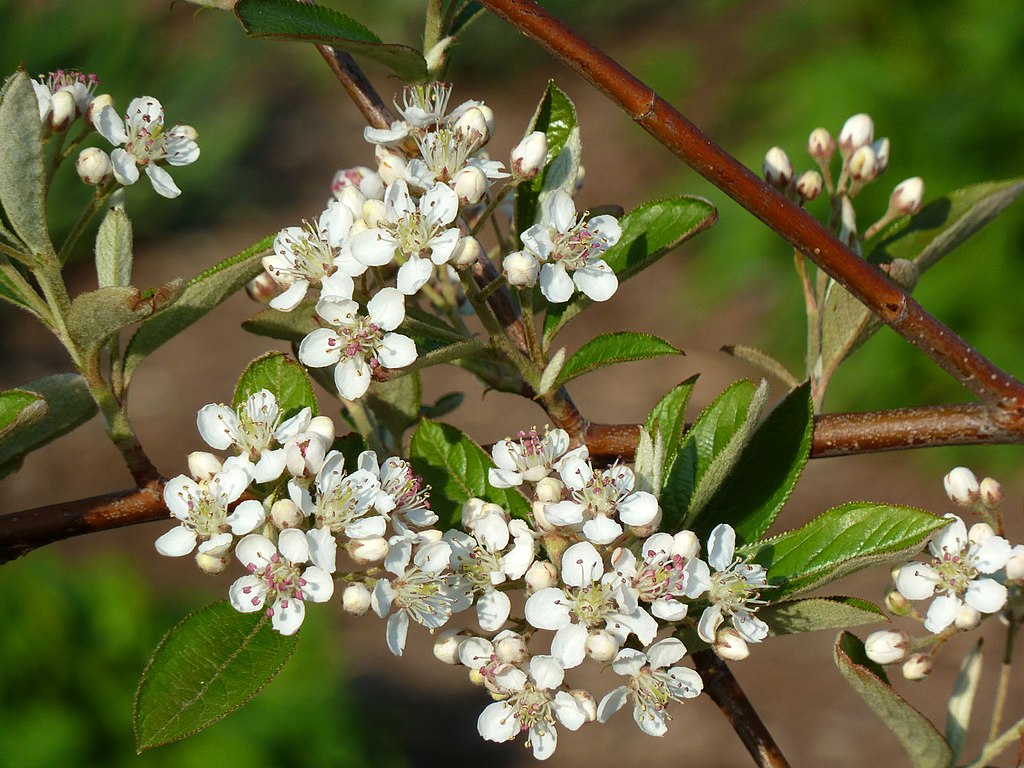 Its leaves turn bright red in autumn, so this dependable shrub offers great three-season interest.
5. American Beautyberry
This beautiful deciduous shrub makes a statement, reaching up to eight feet in height and nearly six feet wide.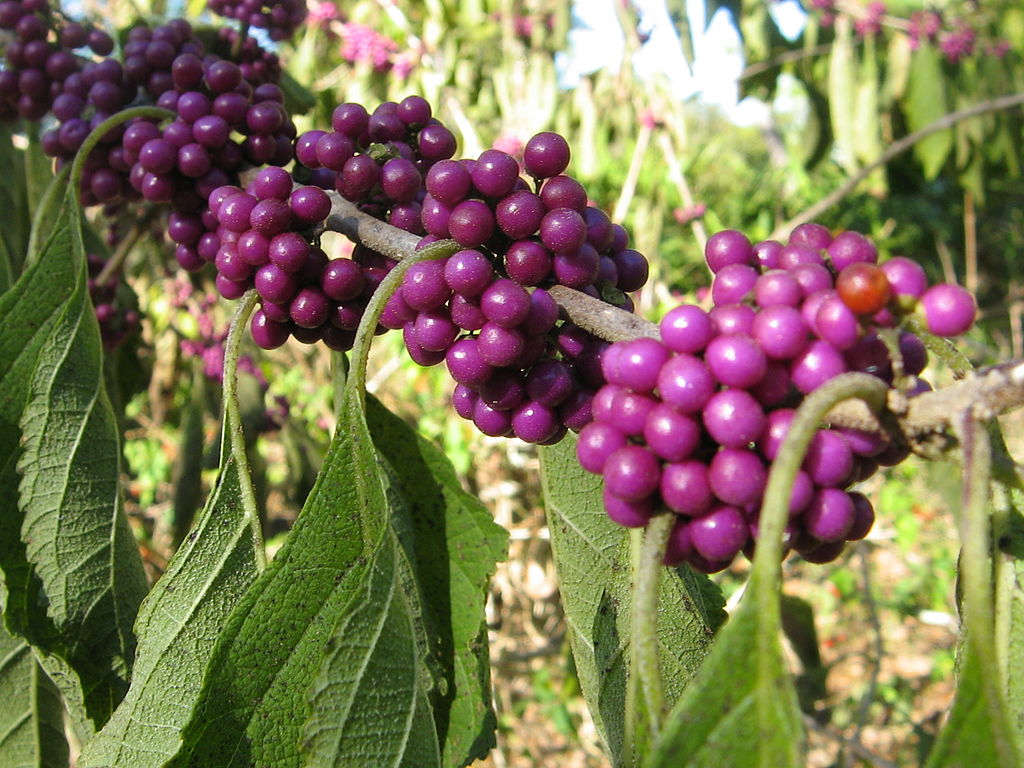 It turns bright yellow in fall. Small, rosy flowers appear along the branches in May. Showy, bright purple fruits appear in late summer.
Use this beauty in impressive masses or highlight just one as a specimen plant.
Need Plants That Grow Well in Memphis TN? Trust Hatcher
When you need worry-free landscaping that looks beautiful, uses little water, resists pests, and stands up to Memphis heat, choose native plants.
Need help deciding which ones are best? Let us help. There are plenty of beauties to choose from, and we can find native flowers, trees, and shrubs for a perfect fit.
Then, you enjoy the pretty blooms and relax — you've just created less maintenance on your commercial property. Yay you.
Are you ready to see how native plants can both beautify your property and make your job easier? Talk to one of our commercial landscaping experts today! We'll meet at your property, create a custom plan, and get you on your way to enjoying a beautiful, worry-free property.
Image sources: purple coneflower, blue false indigo, coreopsis, black-eyed susan, daylily, eastern redbud, sassafras, magnolia, eastern red cedar, serviceberry, virginia sweetspire, fragrant sumac, ninebark, red chokeberry, american beautyberry