Put the Spotlight on Your Business—and on Safety
Did you know proper landscape lighting can cut crime by 39%? With proper lighting on your commercial property, you can worry less about your employees or customers when they walk around your property. Well-lit facades, walkways, entryways, lots, and landscapes are a cost-effective way to keep your community safe.
But good landscape lighting isn't just about crime prevention. Depending on your location and needs, a carefully designed landscape lighting system can serve to:
Light up your business property at night for increased traffic and improved brand recognition
Increase visibility on your property to help prevent slips and accidents and reduce risk of litigation
Illuminate entrances and walkways and help direct visitors to the right places on your property to reduce confusion and make them feel more welcomed to your business
Let our Memphis landscape lighting experts light up your business in a way that protects your business, customers, and community, and puts your business in the best possible light.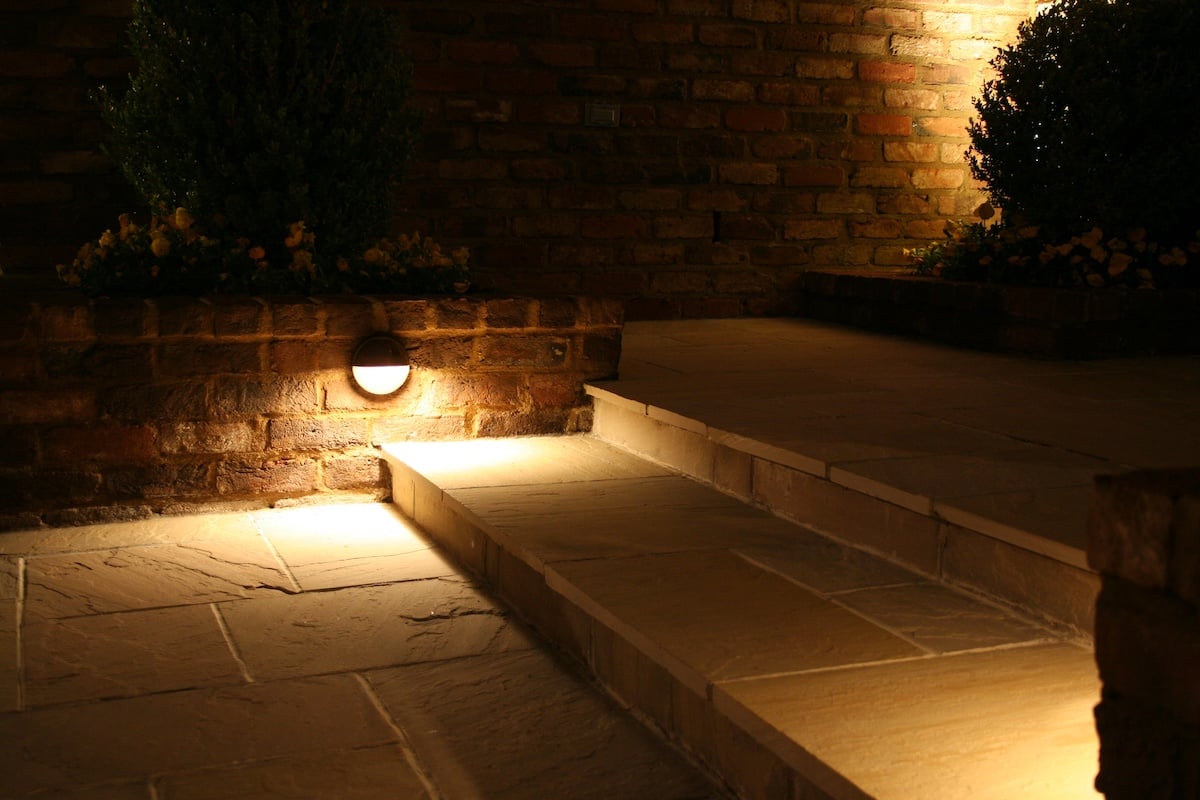 Commercial Landscape Lighting Services in Memphis and the Mid-South
You might already know that commercial lighting calls for different fixtures and voltages than used on residential properties. We keep our landscape lighting experts trained and up-to-date on current codes, the latest technology, and lighting design best practices for optimal energy efficiency, reliability, and impact.
We mainly recommend LED lights for commercial projects because of their superior efficiency and flexibility in commercial lighting applications. LEDs use fewer watts than traditional bulbs and are long-lived, for reduced operation and maintenance costs. We have access to lighting products from a variety of manufacturers, so you'll be able to choose from a wide selection of fixtures and lighting types to best meet the needs of your establishment.
Want to optimize your lighting system's efficiency and effectiveness? Let us set you up with a fully programmable automated commercial landscape lighting system that you can monitor and control from anywhere in the world from any computer or mobile device.