Here's a fun game — can you find your type of property on our list?

Chances are, you can. There's a pretty big array of properties in our portfolio, from Fido-friendly pet boarding places to sprawling, bustling industrial warehouses.

The next step might be harder: how many must-have landscaping features can you check off your list?

Does your hotel have a fire pit?

Does your retail center have a patio with lighting and an outdoor stage?

Can your residents grow their own ingredients for pizza?

Here's a list of the types of properties we partner with — and some of the ways we help their landscaping shine brighter than the competition.

Game on.
1. Mixed Use Commercial
There's a lot going on at a bustling mixed-use property.

Luxury apartments and condominiums mingle with offices, upscale shopping spots, and trendy restaurants.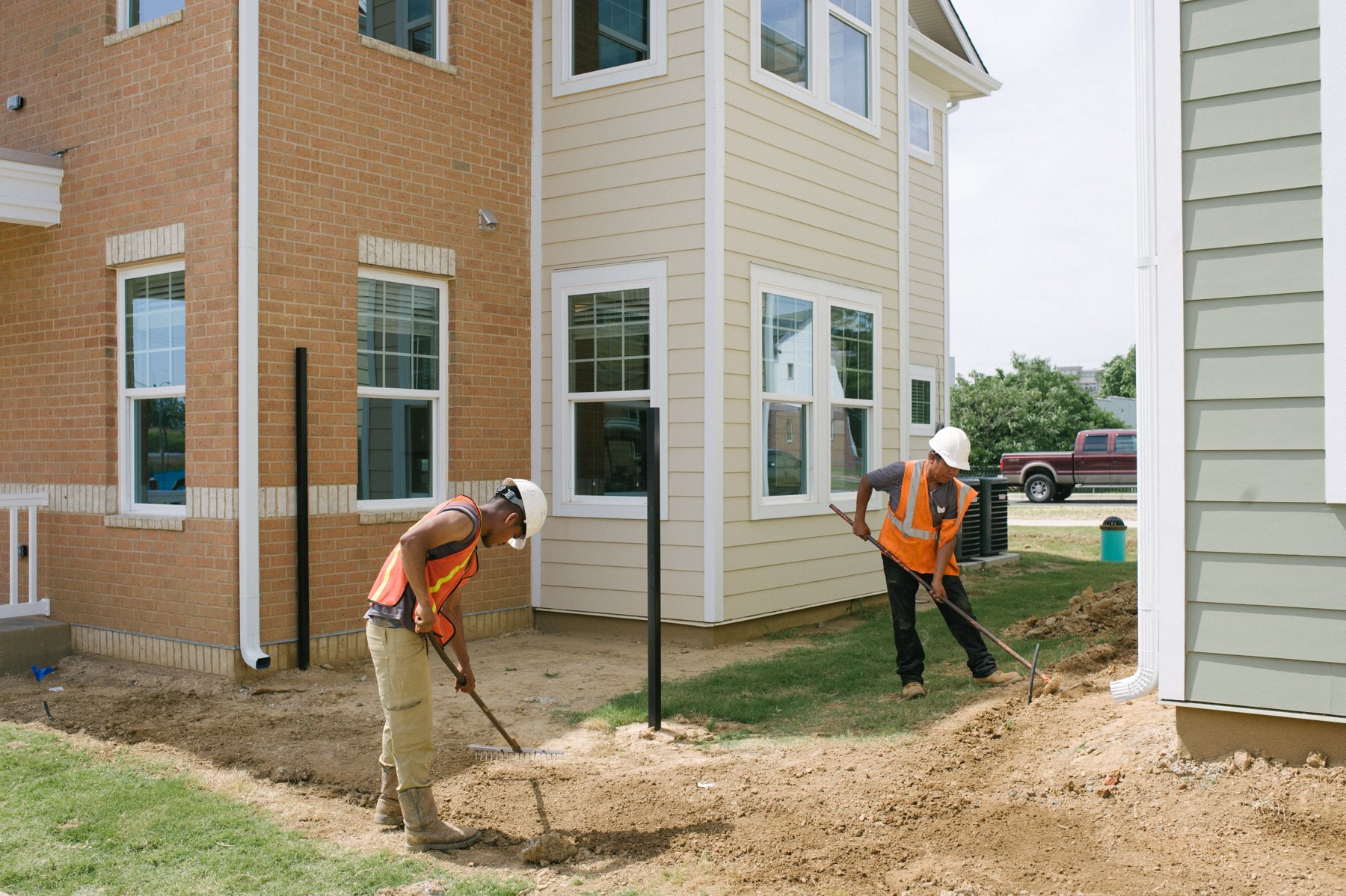 People live there, work there, grab take-out dinner and stop for a Target run.

Give them even more to do.

Add open-air, multi-use gathering spots where people can lounge around a fire pit, take in a wine tasting, enjoy a concert under twinkling string lights.

Yes, gathering looks different these days than it used to, but we all still yearn to be where the action is. Maybe now more than ever.

It's an extra reason for people to come live, shop, and have fun.
2. Office Complexes
The energy of your office building or office park is the people who work there.

Make it a place people want to work, with a perk that'll keep them happy and productive.

An appealing employee common area creates a sense of community, and lures employees outside for fresh air and a place to relax, enjoy lunch, brainstorm new ideas, and hold outdoor meetings for a change of scenery.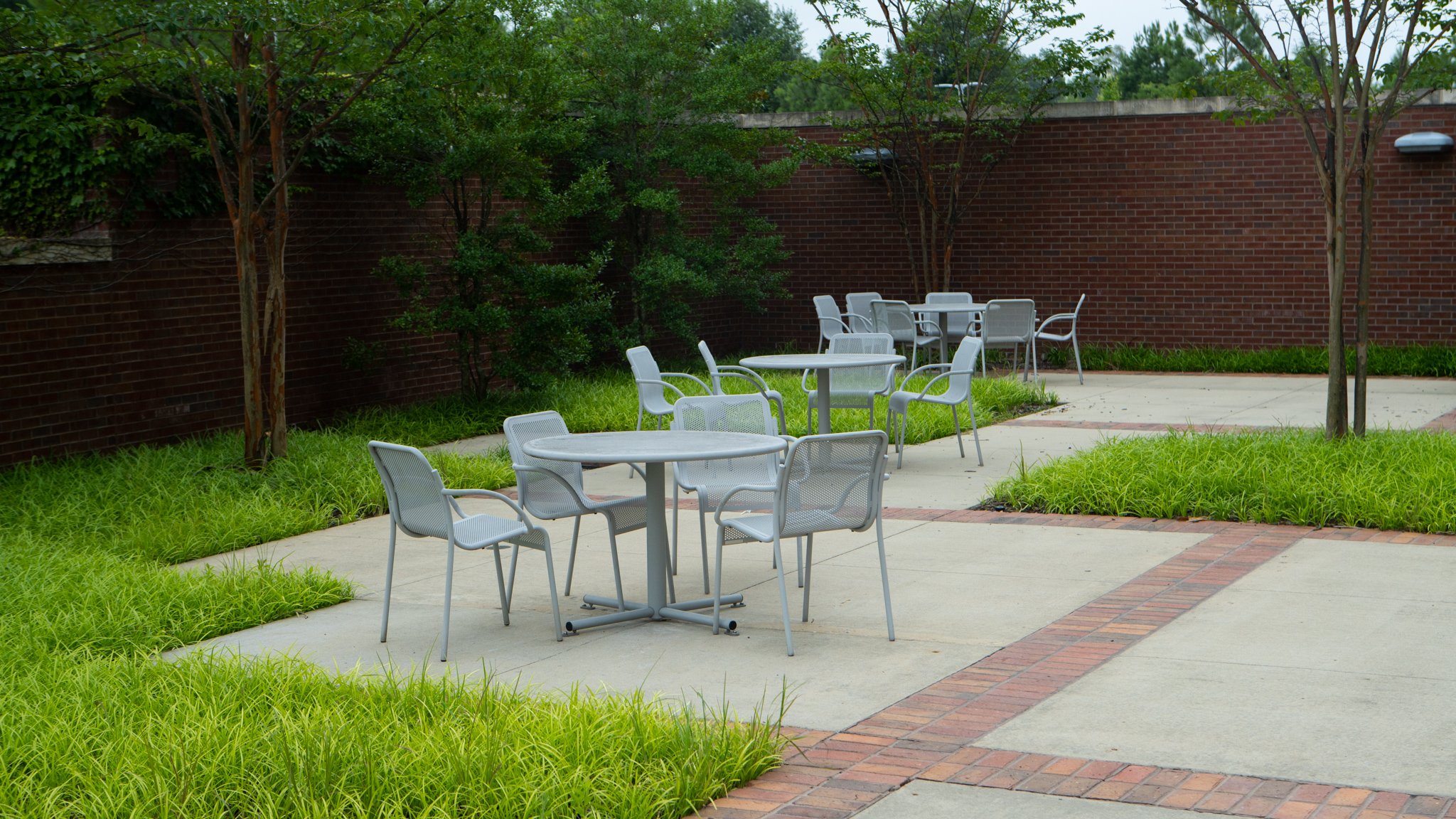 Think comfortable seating, tables, umbrellas for shade, and big planters brimming with colorful flowers.
3. Homeowner Associations
HOA boards can be tough customers, with high standards and differing opinions.

Some, like our upscale client Southwind, even host high-traffic, high-visibility events like PGA tournaments.

Make everybody happy with amenities that make their community stand out from the rest.

A dog park. A landscaped outdoor exercise trail. Car-charging stations. An outdoor kitchen for cooking classes and cheese tasting parties.
4. Industrial Sites & Warehouses
These hard-working properties have their own unique set of challenges as they host huge trucks, endure tough weather conditions, and are home to vast expanses of concrete.

How can landscaping help?

Strategic landscaping — even as simple as well-placed boulders — help drivers of huge 18-wheelers make tricky turns without hitting fences or careening over corner landscaping.

Big parking lots means lots of high-risk liability areas in the winter if snow and ice coat the pavement. Brine is a must-use tool for expansive parking lots to prevent snow and ice from sticking.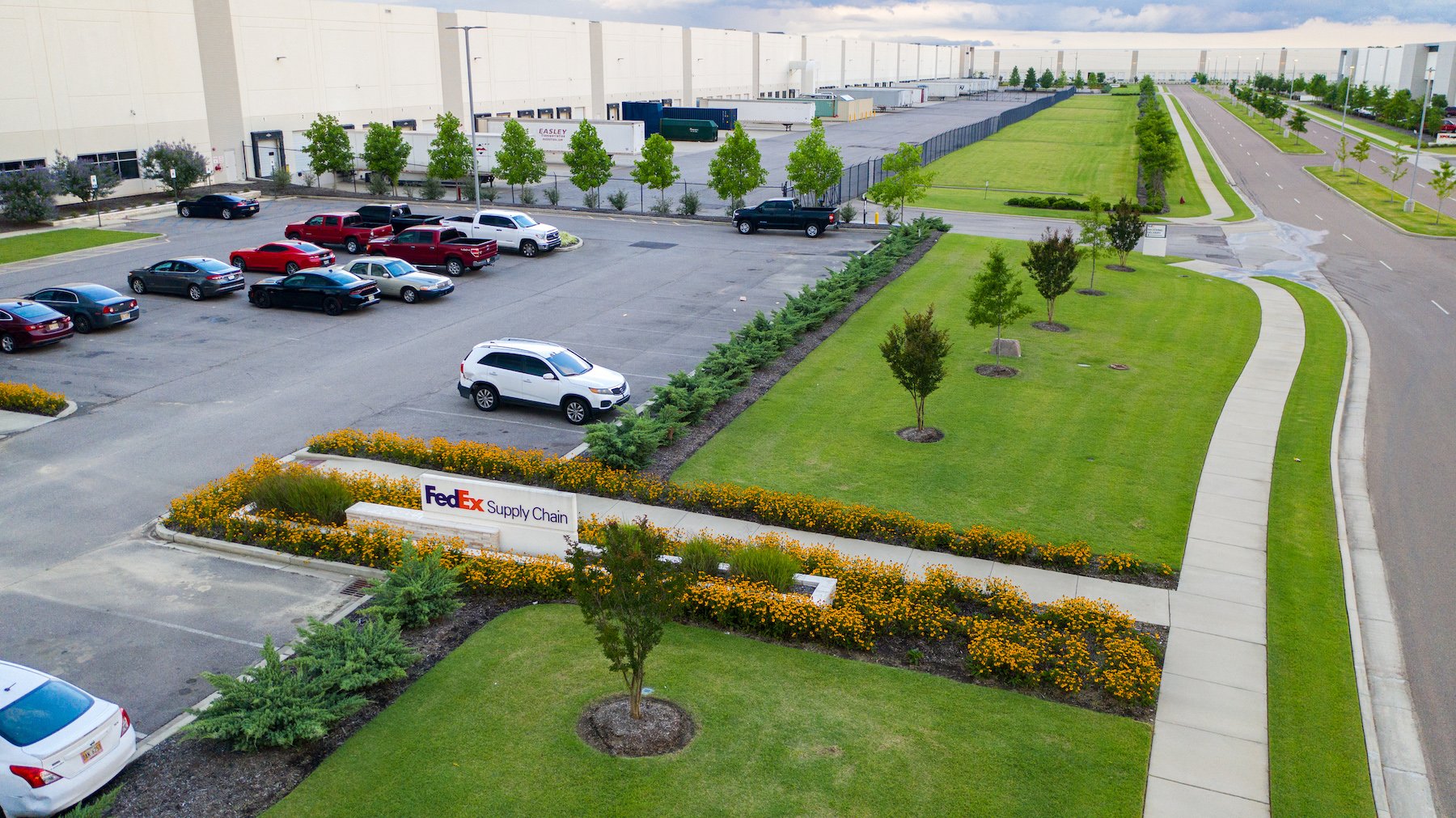 5. Restaurants
Outdoor dining is more popular now than ever. Does your outdoor dining space measure up?

Shade. Planters packed with lush and healthy plants, including fresh, fragrant herbs for the chef's creations. Add music, and an opportunity to get a drink outside while you wait.

Don't underestimate the importance of lighting for atmosphere. It's huge.

Strings of festive bistro lights add an instant "this is special" kind of feel. Battery-powered table lamps or lanterns offer intimacy.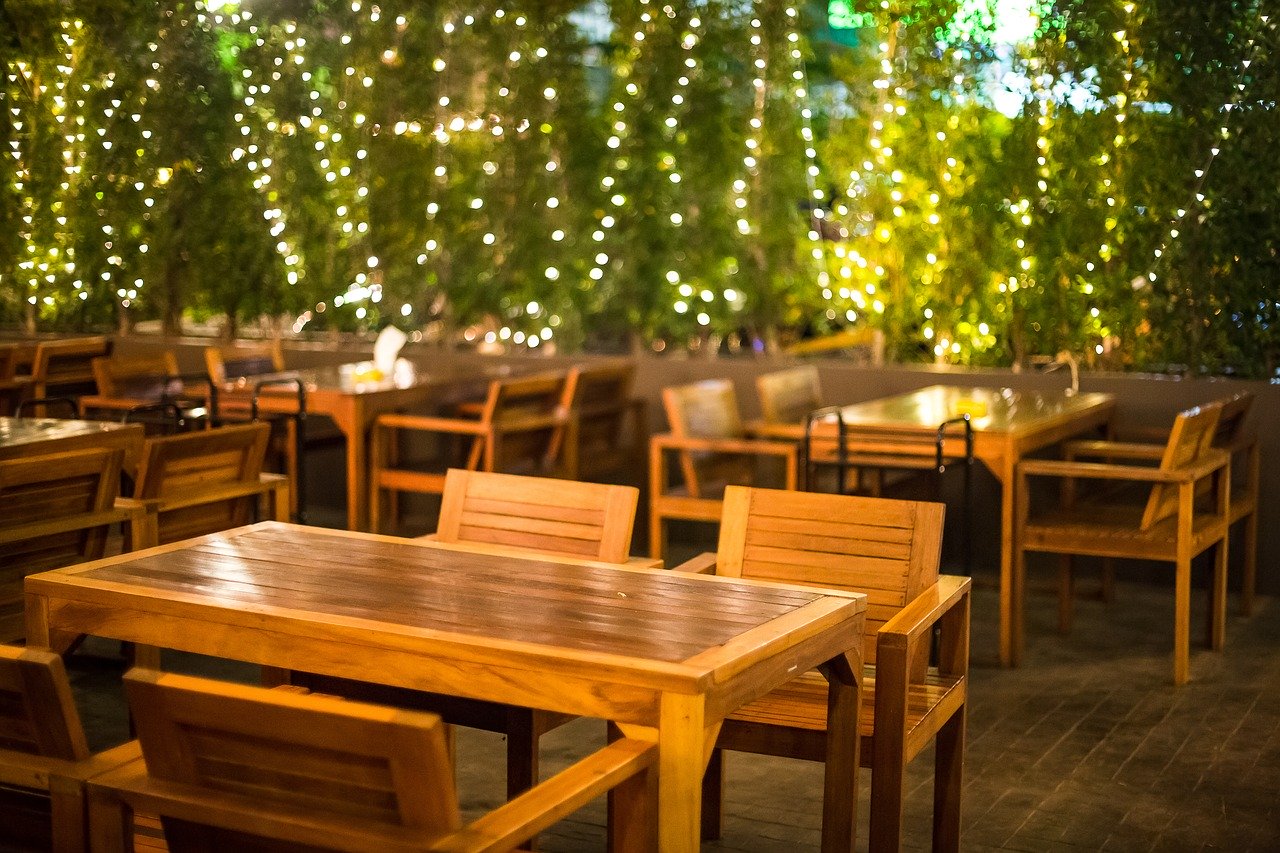 6. Retail Shopping Centers
Let's face it, shopping centers have a lot of competition these days — and we don't just mean other shopping centers.

Online shopping is a huge appeal. People want to stay home. How do you get potential customers to put on pants and head your way?

How about a fire pit?

At a shopping center? Why the heck not?

You're open in the evening, right? Imagine a soft glow beckoning shoppers to your courtyard as the sun goes down.

Protective metal screens keep everybody safe while allowing the welcoming flicker to entice customers to stay a while.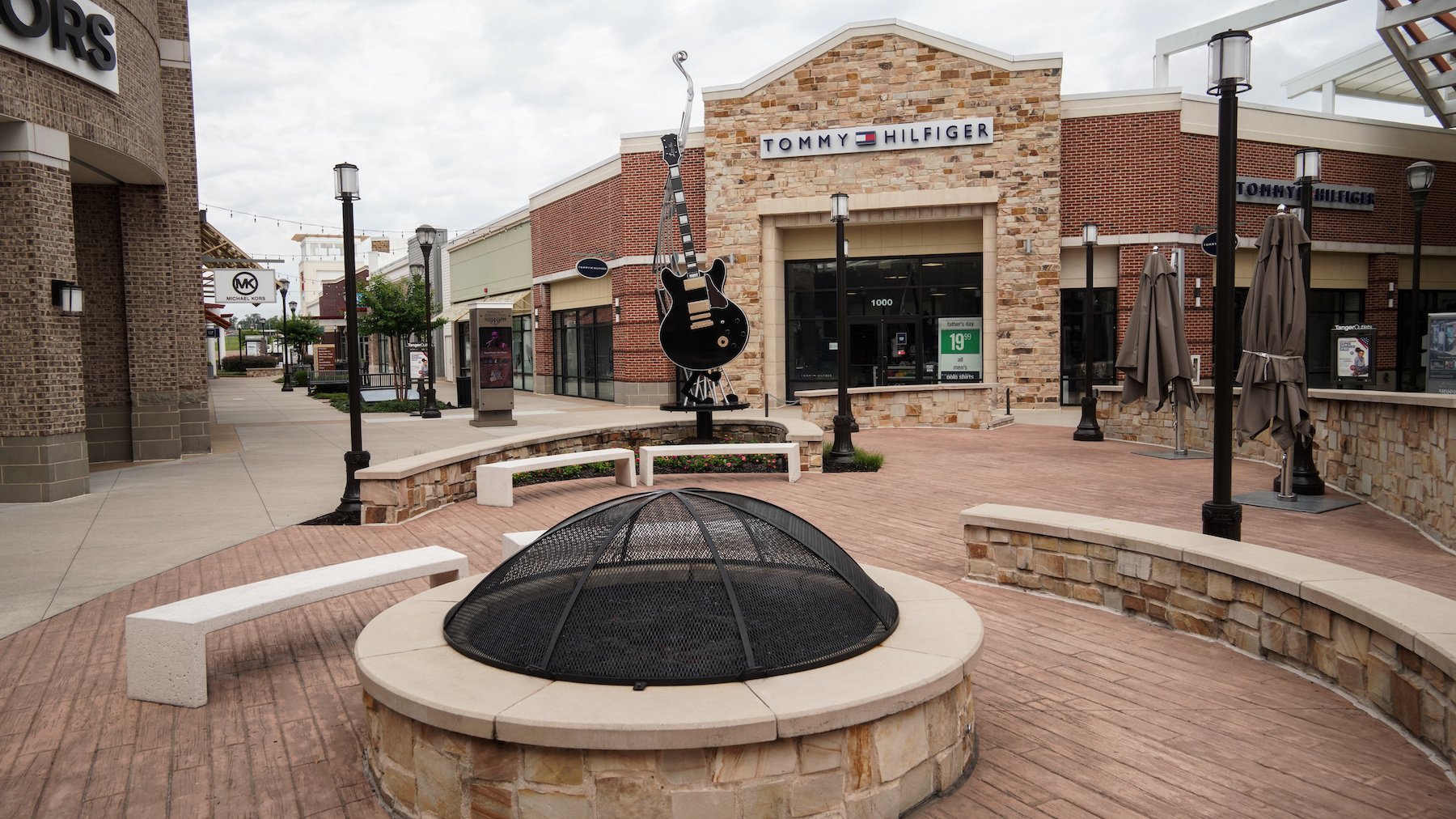 7. Hospitals & Health Care Facilities
Hospitals and healthcare facilities should be reassuring places, promising help and healing for the often high-anxiety events that bring people there.

Think welcoming signage and entrances. Well-lit parking lots. Meticulous maintenance, from neatly mowed and well-tended lawns to tidy and weed-free flower beds to clean-up of litter and debris.

Soothing expanses of green, healthy lawn. Leafy, thriving plants. Colorful flowers. Cooling shade. It all helps the healing process and eases stress and anxiety.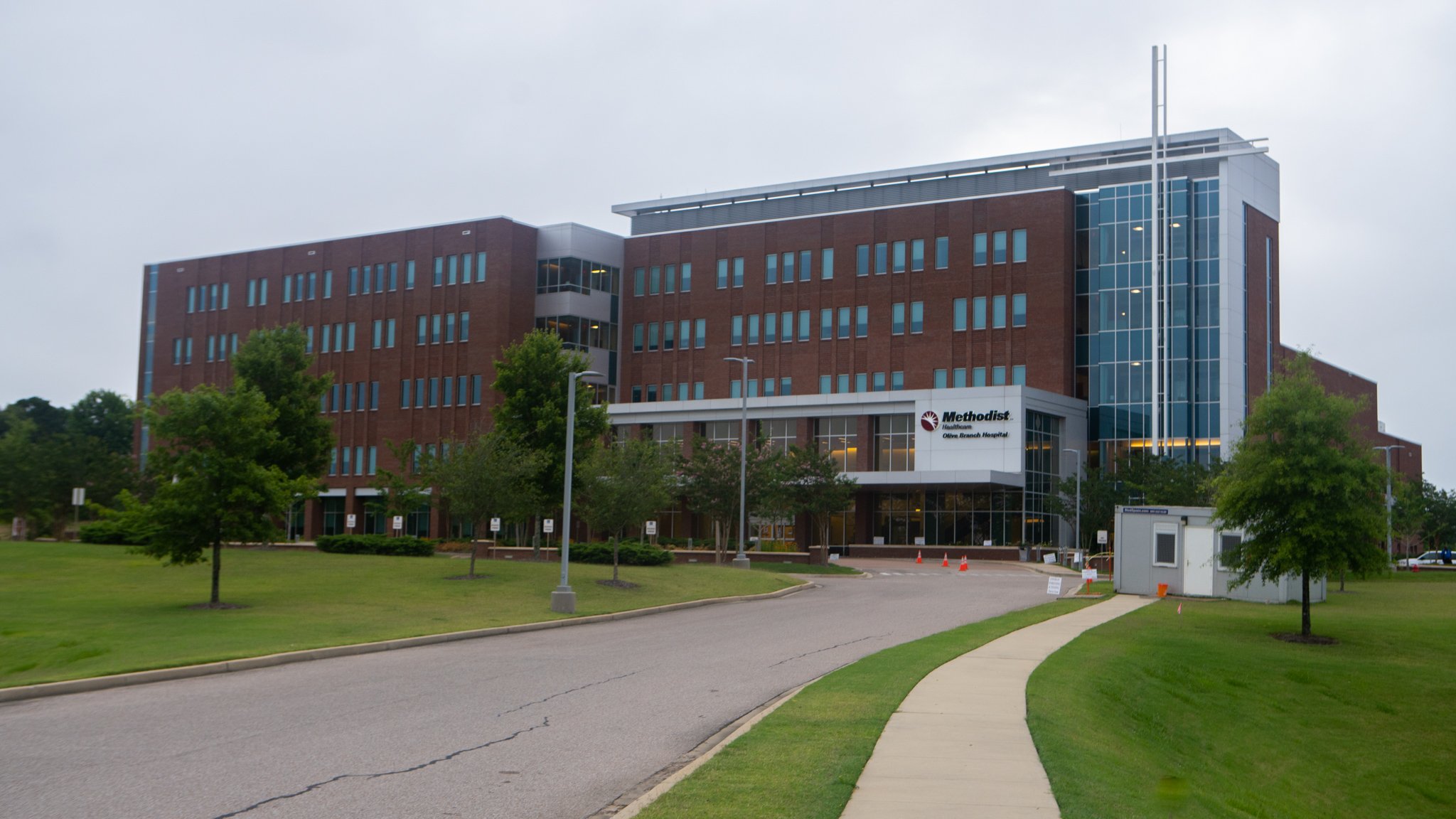 8. Senior Living Centers
You want to be the "it" place where interesting, active Memphis seniors want to live?
You better up your game.

We're talking a common area with grills and fire pits, a dog park, hands-on garden plots, a flower-lined nature trail.

Entice them to choose you.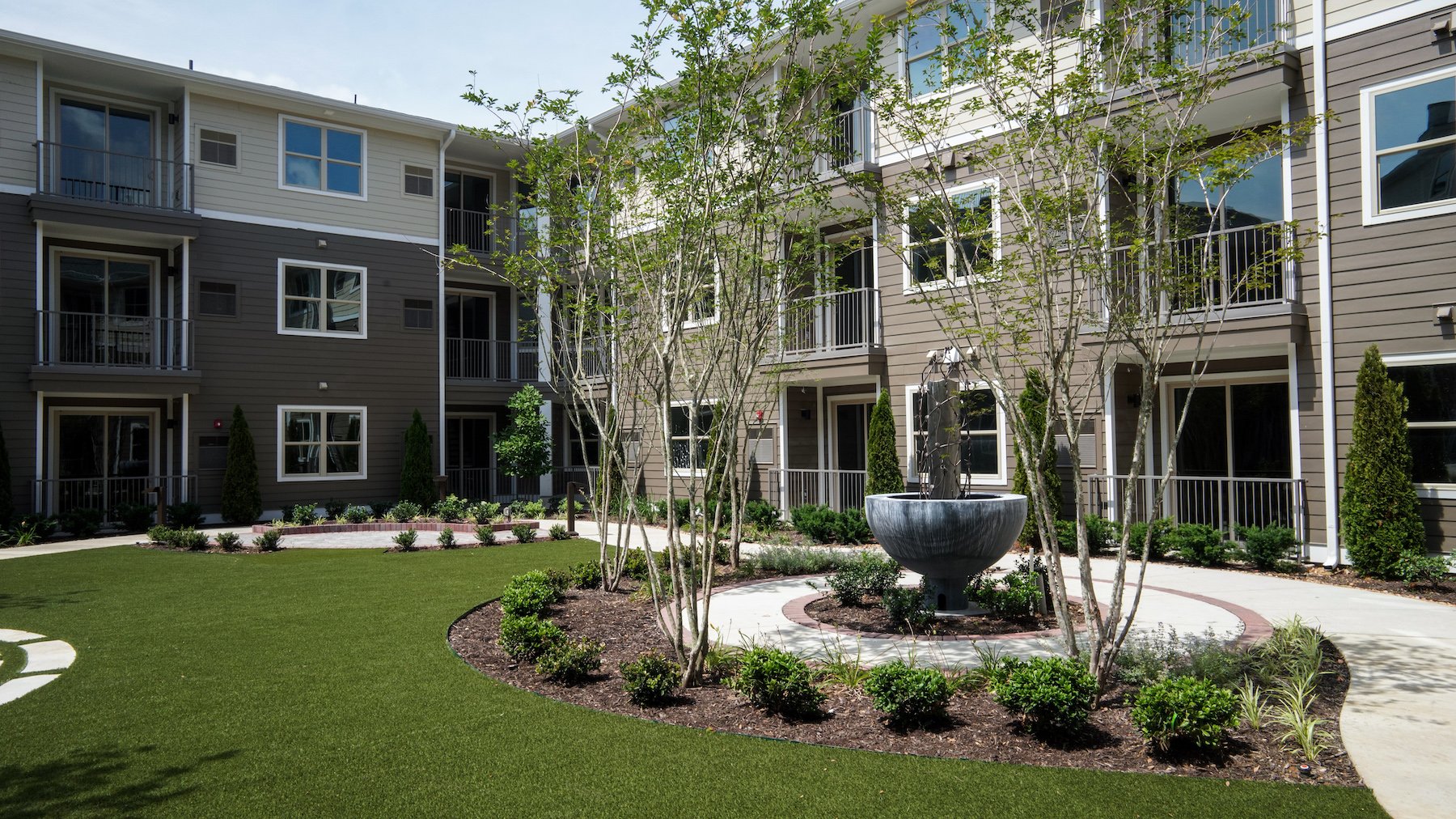 9. Nursing Homes & Long-term Care Facilities
Safety is important on any commercial property, but it's extra crucial at nursing homes, where residents are often frail, and use walkers or wheelchairs.

Wide pathways that easily accommodate wheelchairs and walkers are must-haves, free of tripping hazards like overhanging plants.

Therapeutic gardens are great additions here, where plants can be touched, smelled, and heard. Think ornamental grasses that rustle gently in the breeze. Fuzzy lamb's ear plants, fun to touch. Lavender for relaxation and calm.

Accessible patios with shaded outdoor seating provide welcome spots for residents to relax with visitors.
10. Churches
Churches sometimes think they can handle their landscape maintenance themselves.

The grounds committee can mow, mulch, and plant some flowers, right?

What about pruning? Fertilizing? Weed control? Irrigation maintenance? Tree trimming? Insect control? Spring clean-up? Fall leaf removal?

What if the church grounds are a mess and there's a wedding in two days?

Don't wish you had hired a commercial landscape maintenance company. Just hire one.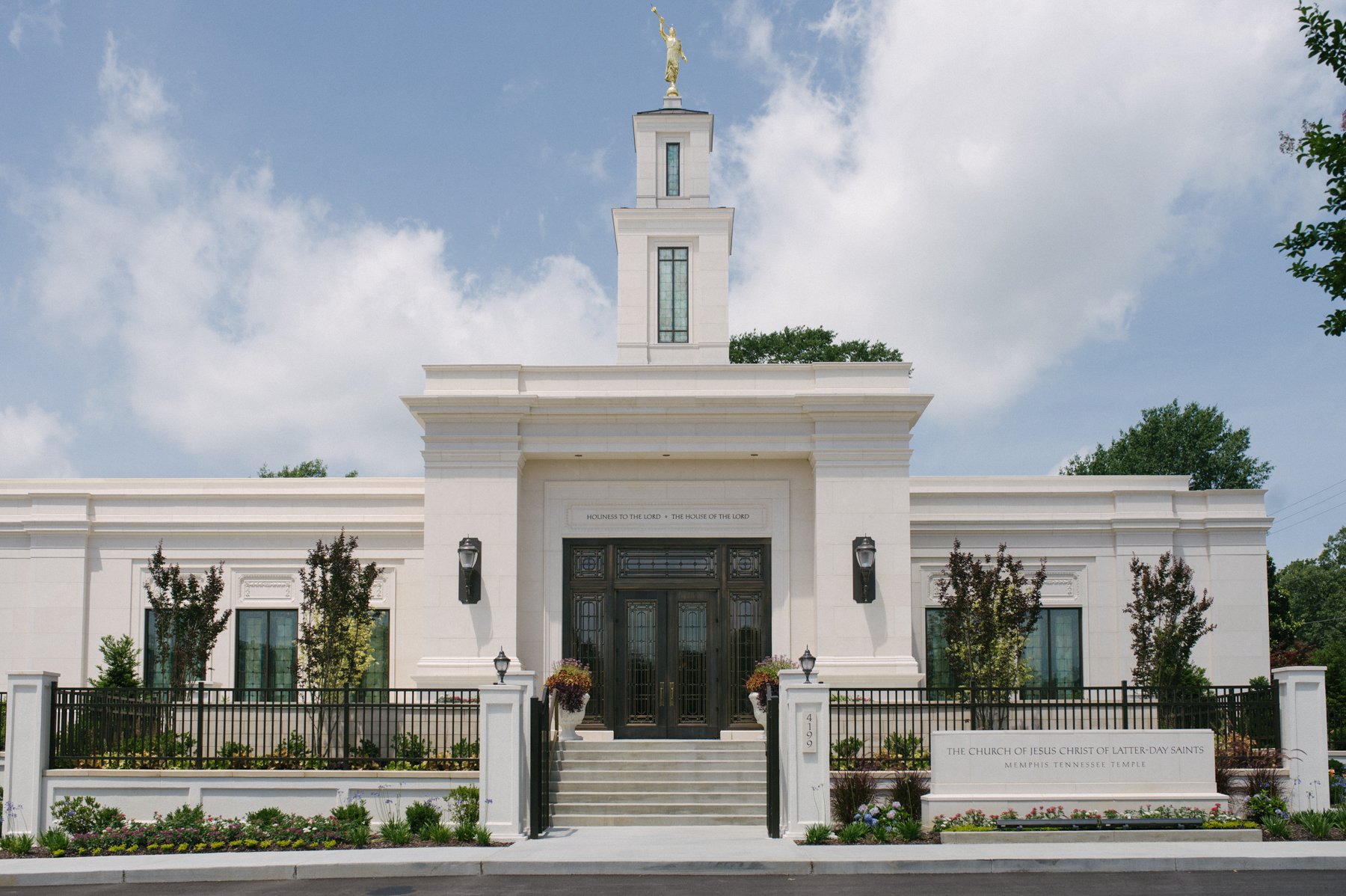 11. Schools & College Campuses
Students don't automatically enroll at private schools and universities. They have to want to go there.

Great landscaping is part of the appeal, from outdoor common areas for studying and lunching to expansive flower displays in school colors where everybody will pose for photos on graduation day.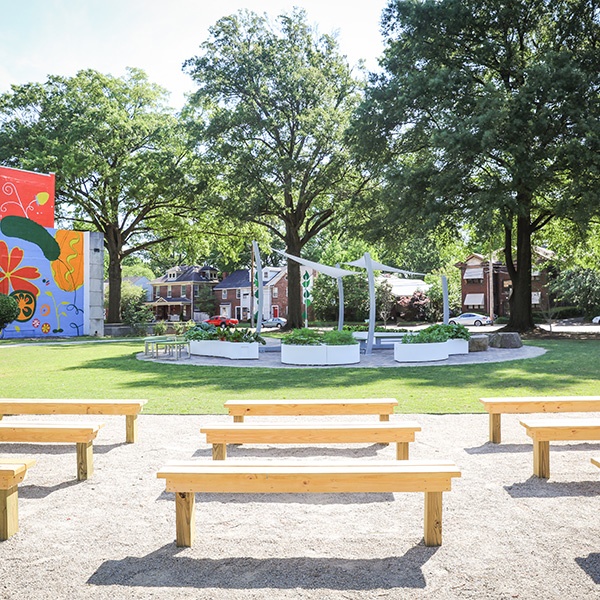 12. Pet Boarding
Can pets and landscaping mix? Sure, with some strategic planning.

Offer a cheerful welcome with colorful flowers contained in pots by your entrance, safe from trampling paws and curious mouths.

Pass on the outdoor lawn and opt for mulch or rock instead.
13. Apartment Complexes
There's a lot of competition out there when it comes to where to live.

Why should somebody rent an apartment from you instead of from that newer place a mile away?

How about Instagram-worthy amenities like a dog park, fire pits, a community grilling station?

Safety should be a top priority, too. Everybody wants to feel safe at home.

Choose a landscaping company that has an eagle eye on safety. Tidy, well-tended shrubs. Ample, welcoming landscape lighting. Safe, clean playgrounds free of debris and tripping.
14. Hotels
First impressions are everything at hotels. It's easy to drive up, be unimpressed, and drive to another hotel down the street.

Plants make a great first impression, so put oversized planters to work at your hotel entrance to set a lush, relaxing, vacation vibe.

Go tropical with banana trees, palms, and Bird of Paradise. Pack a colorful punch with vivid sunpatiens and zinnias.

Timing of landscape maintenance is important at hotels. Crews need to avoid using noisy equipment in the early morning so they don't disturb guests, and avoid busy check-in and check-out times.
What's Your Property Type? Hatcher Has You Covered
Pet boarding, hospitals, industrial parks all have some landscaping needs in common, from healthy turf and plants to keen attention to safety.

But we know your property is unique, with its own set of needs.

Years of experience means our designers, account managers, and crews have seen just about everything. And we love a new challenge.

See yourself on this list? We've got you covered.

Do you manage a type of property new to our client list? We'd love to show you what we can do.

Are you ready to boost the appeal of your commercial property with high-priority commercial landscape services that will make your property shine? Talk to one of our commercial landscaping experts today! We'll meet at your property, create a custom plan, and get you on your way to enjoying a beautiful, worry-free property.
Image sources: tables and string lighting