A main reason behind the high quality of trees and plants you get from Michael Hatcher & Associates is what's on Larry Brown's shirt.

"When I walk into a nursery with 'Hatcher' on my shirt, I get treated differently than when I worked at other places," says Brown, Plant Procurement Manager at Hatcher & Associates.

"Michael Hatcher has been around forever," he says. "He's developed a lot of relationships with a lot of nurseries. They know if they send it to us, it has to be good."

Brown gives us a behind-the-scenes peek at how quality trees and plants end up on your property — and why you should care.
Where Do We Get Our Plants?
Where did that pretty crape myrtle, purple coneflower, and 'Autumn Joy' sedum come from?

Lots of places.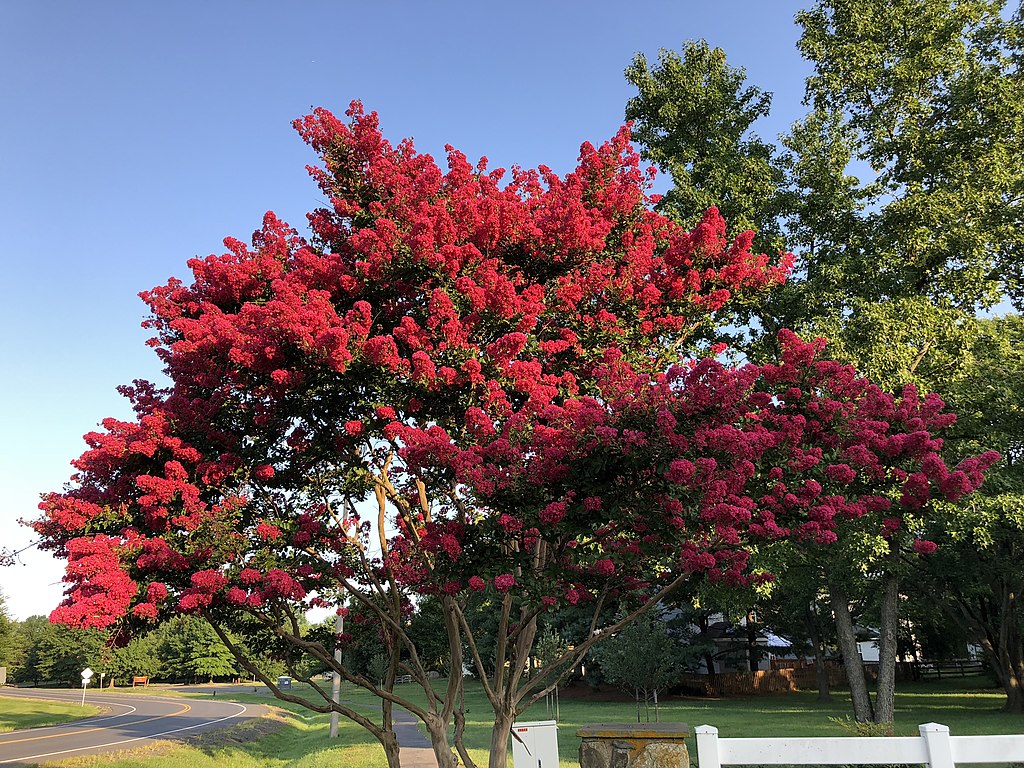 Brown works with growers all over the country to procure your perfect plants, from as far away as Oregon and Michigan to as close as eastern Tennessee.

He's really picky.

"We stick with growers who send us a consistent product," he says. "We've been known to refuse or return a shipment if it isn't right."

Sometimes he hand picks your plants himself, from local wholesalers.

"If it's a smaller job and I just need a handful of plants, I go there myself and hand pick the plants," he says. "If they don't have what I want, I get back in my truck and go to the next nursery."

He gets the high-end treatment.

"They know we're a large buyer and we pay our bills quickly," he says. (Also, that Hatcher shirt.)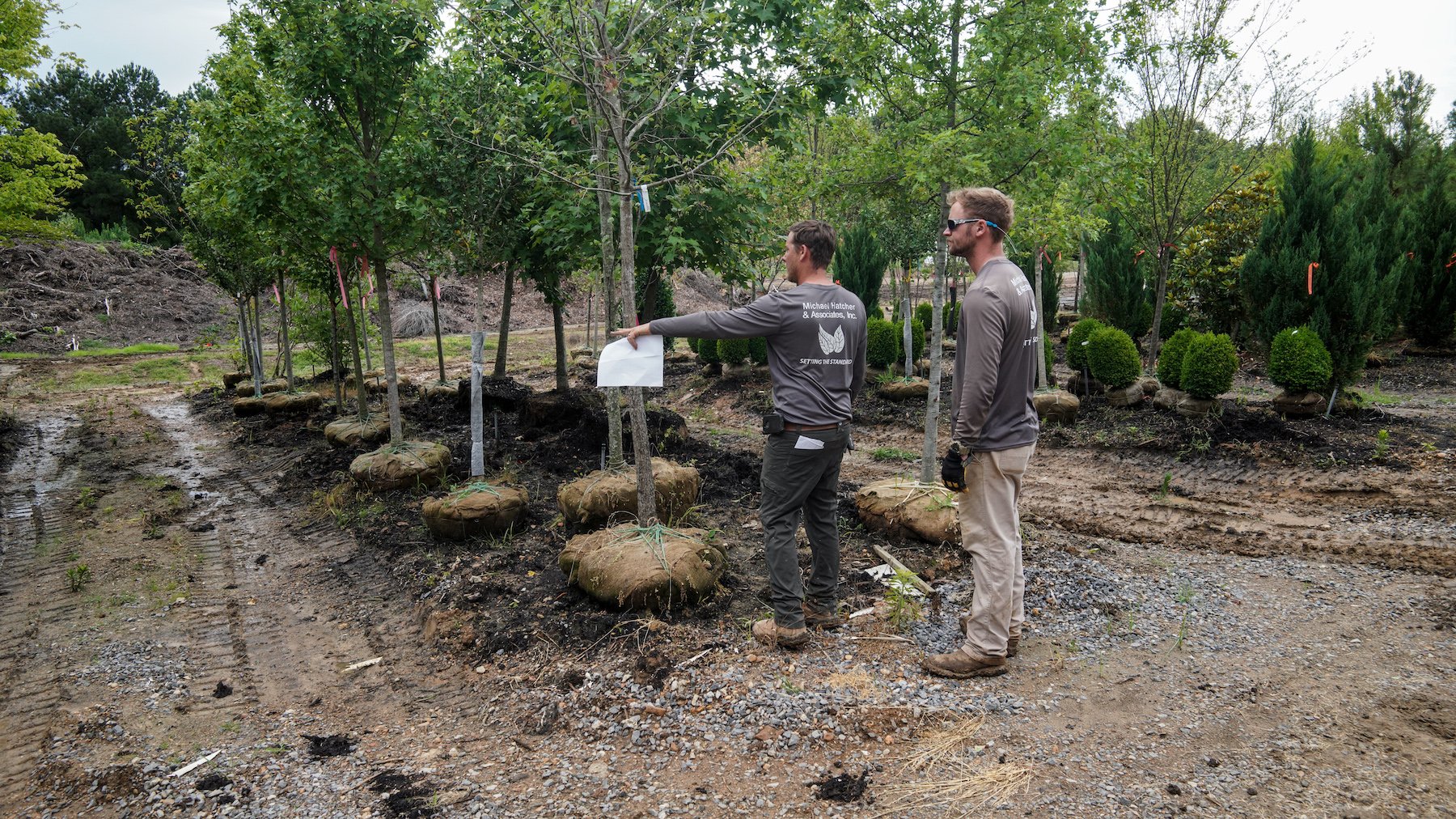 Why Does It Matter?
There are risks if your landscaping company isn't as picky as Brown, a certified arborist, is about his trees and plants.

Even a small nick in the bark of a tree can kill it, he says, as soon as next week or even 15 years down the road.

"A nick in the bark opens a tree up to insect damage or disease," Brown says. "That spot will develop into a problem."

When trees arrive on trucks at Hatcher, they get an eagle-eye inspection from Brown.

"I make sure the root ball isn't broken, too dry, or too wet," he says. "We make sure each tree has been wrapped in burlap and tied correctly, and that nobody has nicked it or broken the branches.

Damage can happen, Brown says. Trees are handled with bobcats, tractors, and forklifts.

"Sometimes there will be a nick here or there," he says. "But that's not something we send to our customers."

He's picky about plants, too.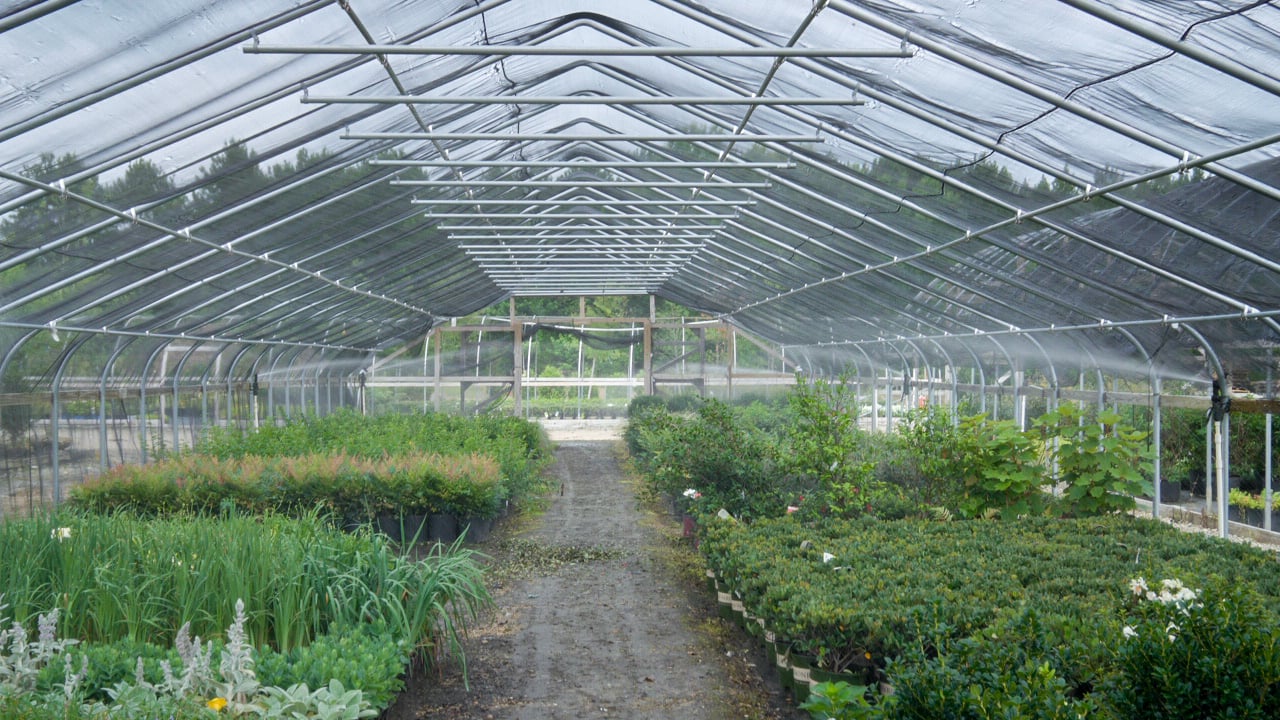 "We only buy from reputable growers, so we know the plant is what they say it is," Brown says.

"We don't want plants dried out, with insect problems, or fungus," he says. "We closely inspect them."
What Happens Next?
When shipments of trees and plants arrive at Hatcher, trees go right into the ground if they're not heading directly to a job site.

"They get watered with state-of-the-art irrigation," he says. "We protect the root balls with mulch."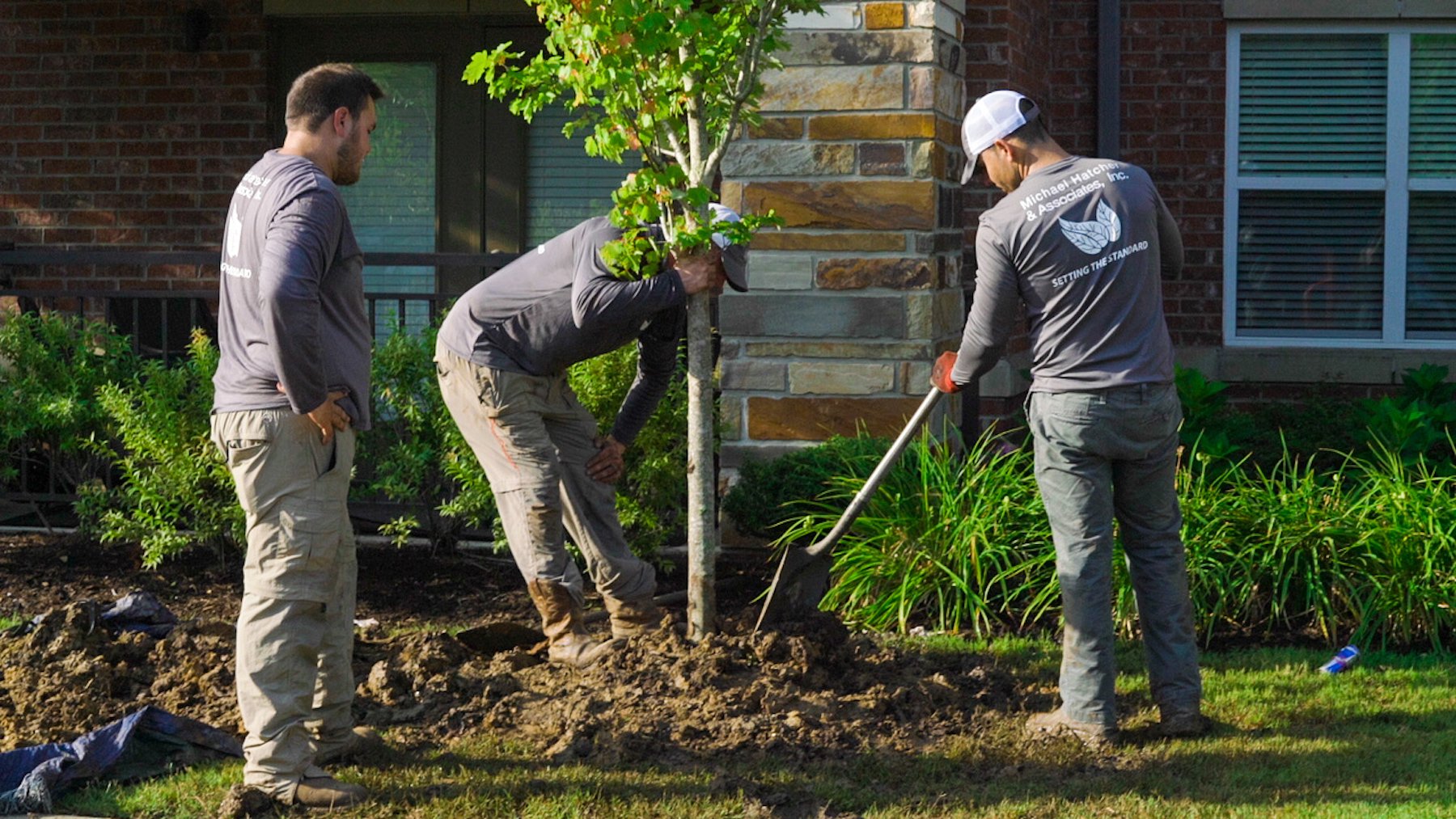 Trees hang out here and get pampered for a week, or sometimes up to a year if a construction project gets delayed, or a change in plans means trees aren't needed.

"We have the capacity to hold 500 trees at any time," Brown says.

What about plants? Four on-site greenhouses keep them cozy while Hatcher team members keep them watered, fertilized, and weeded.

"It's as if they were still at the greenhouse," he says.
Finding Your Perfect Plants
Need a hundred cardinal flowers? Fifty Virginia sweetspire? The perfect red maple?

"We'll try to find just about anything," Brown says. "That's 80 percent of my job. I hunt it down." Sometimes he uses plant brokers to help with the hunt.

Plant procurement has been trickier lately, as a nationwide plant shortage has guys like Brown tearing their hair out.

Demand for plants is greater than the supply after a year of brisk plant sales to homeowners who decided to boost their landscaping while home during Covid-19.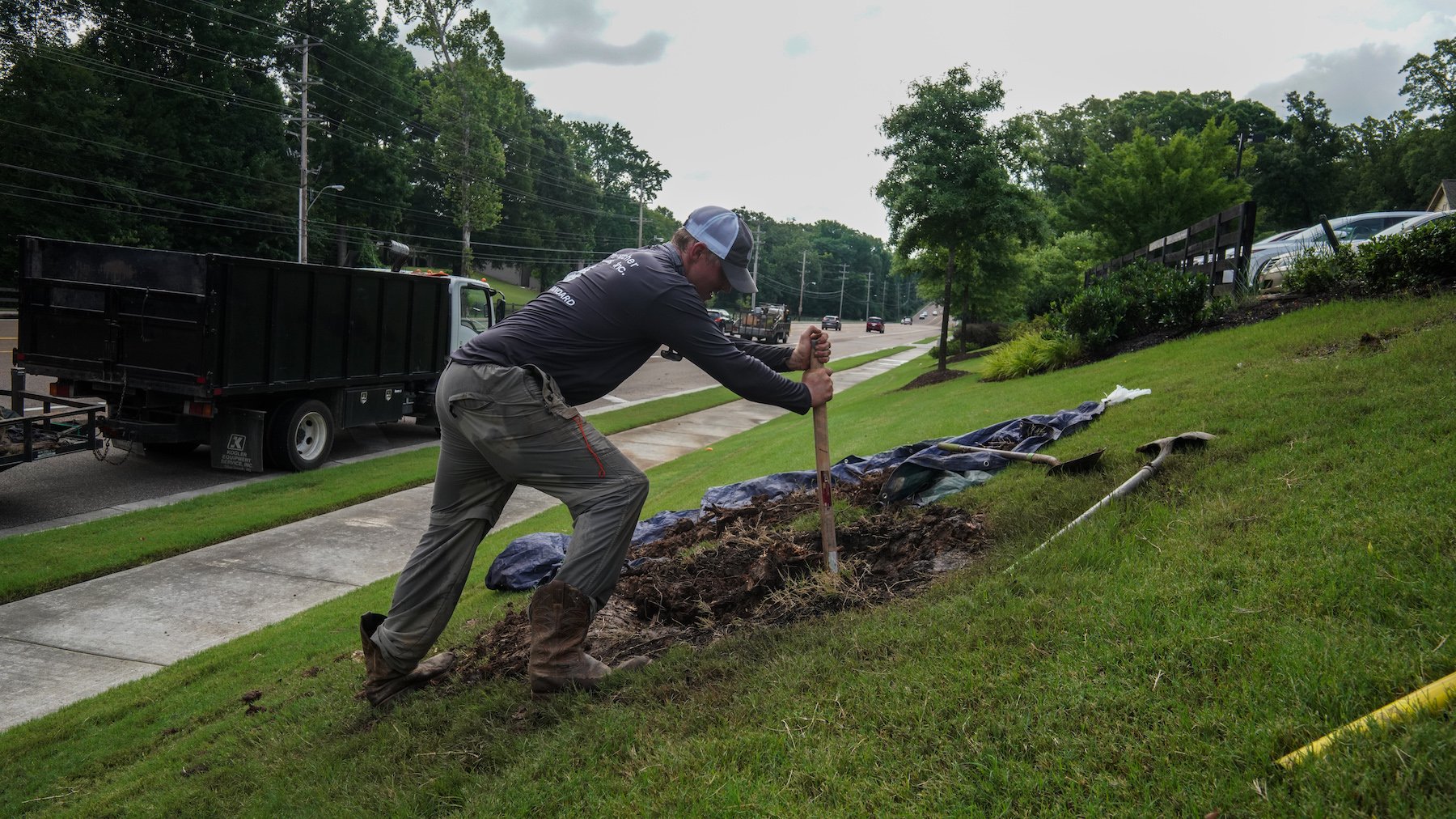 To meet the demand, growers started selling stock last year that they would have saved for this year.

If that's not frustrating enough, toss in a trucker shortage, too.

Big companies like Fed Ex, Amazon, and Walmart are paying truckers really well, Brown says, which means fewer drivers to haul trees and plants around.

Some nurseries that are usually brimming with plants are empty, Brown says, anxiously waiting for deliveries.

"It's stressful," Brown says. "Plants I used to just be able to go out and get can now take two weeks to get."

The good news? There are lots of options within a plant species. If Brown can't get his hands on an exact plant you want, chances are he can find something really close.

"A lot of times you can't tell the difference when they're side by side," he says.

One thing remains the same, Brown says: "We don't bring it to the customer unless it's nice enough to put in our own yards."
Want the Highest Quality Trees and Plants? Trust Hatcher
Not everybody can walk into a nursery wearing a Hatcher & Associates shirt.

Let Larry Brown do it for you.

Then, know your vibrant violas, perky petunias, and zippy zinnias are in his capable hands.

Are you ready to partner with a Memphis landscaping company that's super picky about choosing your trees and plants?
Talk to one of our commercial landscaping experts today! We'll meet at your property, create a custom plan, and get you on your way to enjoying a beautiful, worry-free property.
Image sources: crape myrtle