Planning commercial property landscaping isn't like gardening in your backyard.
Plants for commercial buildings have to be even sturdier and lower maintenance than the sometimes fragile beauties you tend in your home garden.
There are safety concerns. Signage issues. Curb appeal demands.
Need some help? Let's get to it.
1. Plan for Growth When it Comes to Plants for Commercial Landscaping
Plants grow, so they have to be planted with future growth in mind, with enough space between them.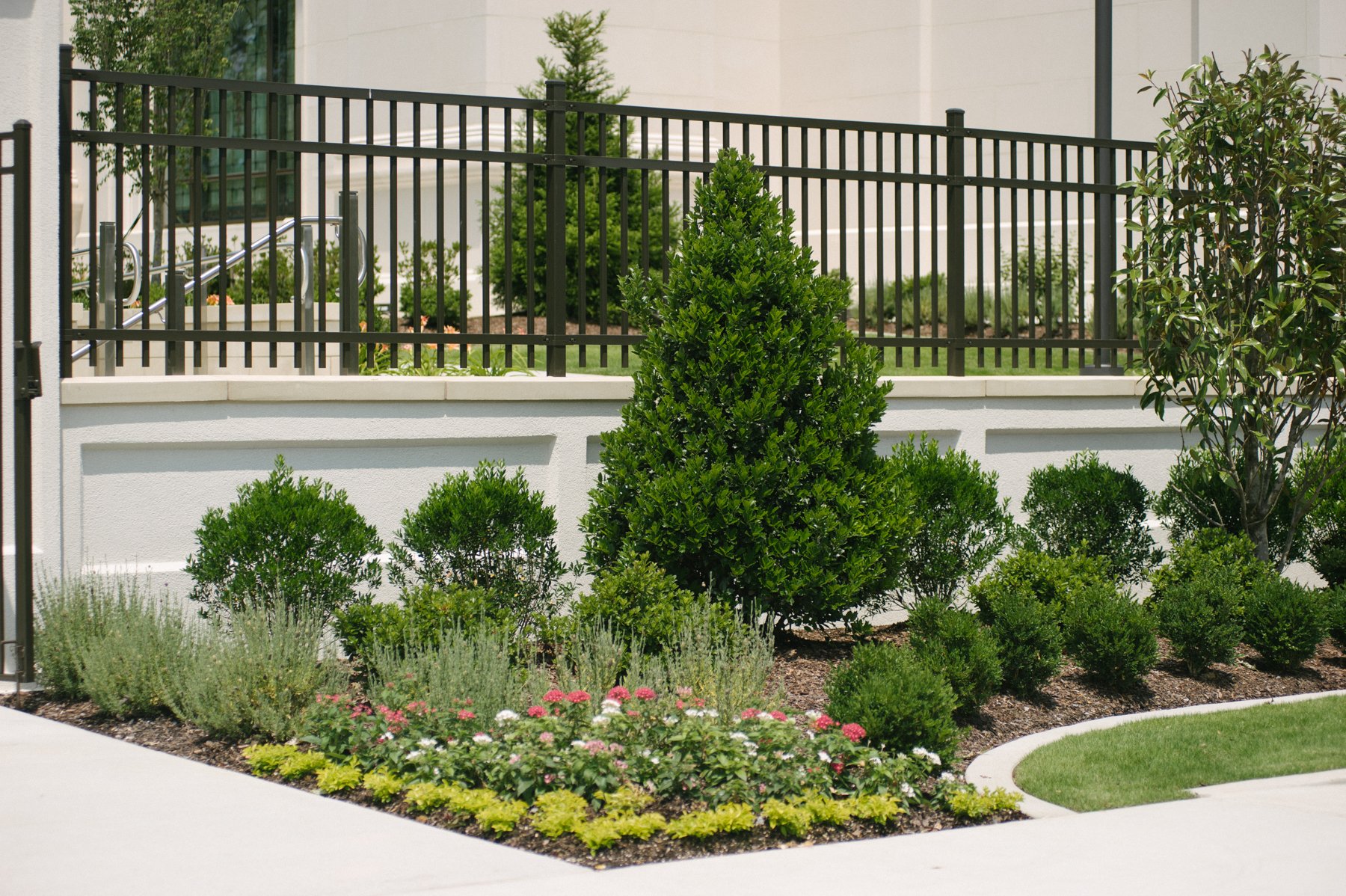 If they're stuffed in too close together, or planted too close to a building or other structure, they'll have to be ripped out and replaced a few years down the road, or constantly pruned to wrangle them into their space.
That kind of extra maintenance is costly. And somebody (let's see, probably you) will have to explain the extra expense.
Who needs that headache?
Think about plants at the size of maturity — not what they look like as they go into the ground.
2. The Right Plant at the Right Spot
Not all flowers, plants, and shrubs work well together. The pros know how to place plants with similar light and water needs together.
If you place a shade-loving plant next to a sun-loving plant, one of them will suffer.
Group drought-tolerant plants together, and they can share the same watering schedule.
Experts also know your property, and the plants that will thrive in its unique conditions.
Roses need sun. Ferns love shade. Evergreens hate having water-logged roots. Placing plants where they're sure to thrive prevents the need to rearrange everything later.
That saves time, money, and hassle.
3. Think Year-Round Curb Appeal with the Best Plants for Commercial Landscapes
Your customers and potential tenants see your place year-round, so you need plants that make an impact throughout the seasons.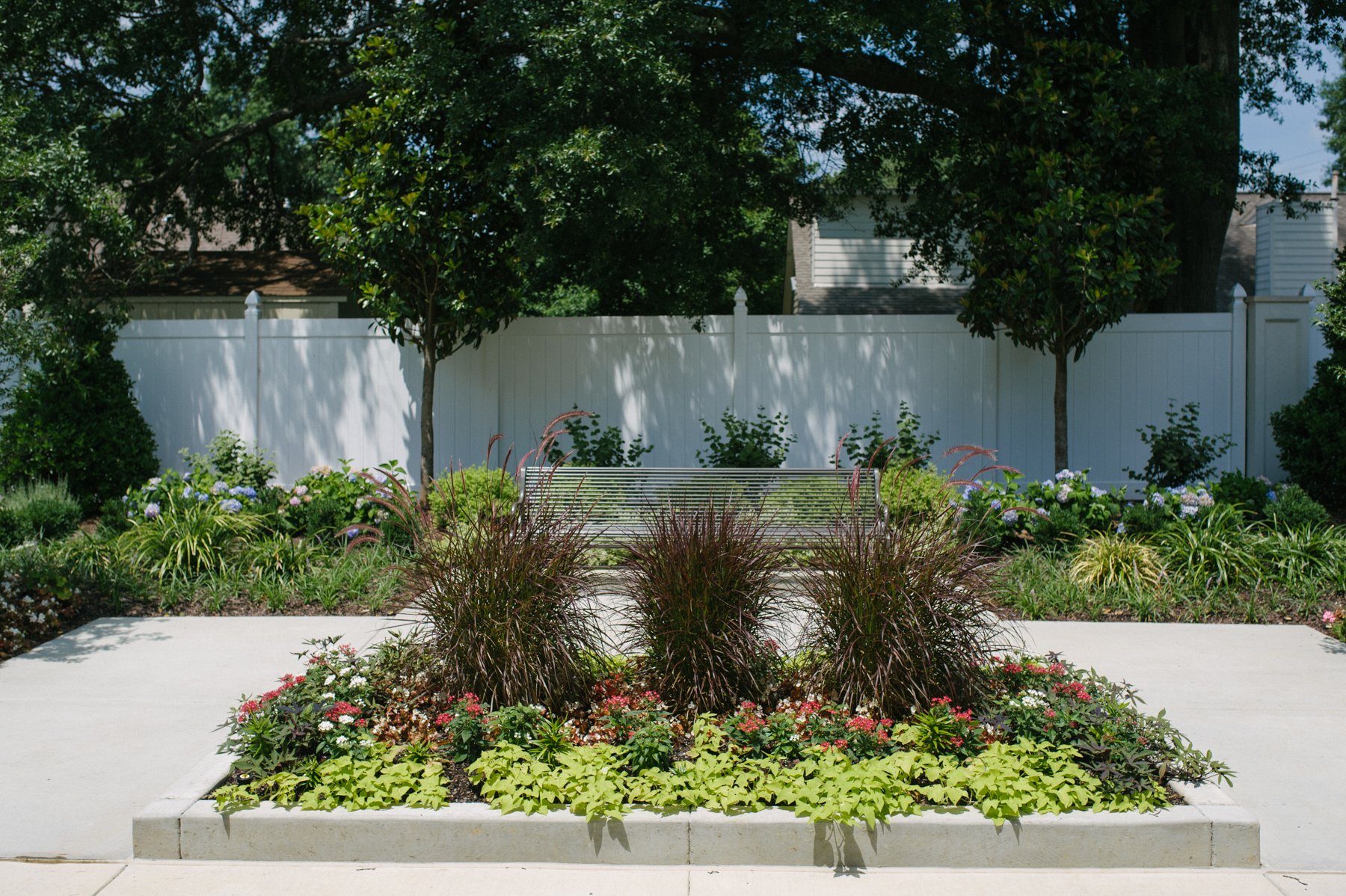 Sure, those flowering shrubs look stunning in the spring and into summer. But when fall rolls around, they're a bunch of bare sticks.
Not too pretty.
Good commercial landscaping companies in Memphis know how to choose plants that bloom at different times, throughout the seasons, so your property has great curb appeal all the time.
You never know when somebody will drop by for a closer look.
4. Create Stand-out Signage
You want the landscaping around your signage to draw attention to it and look great.
But have you hung out around your signage lately? It can get pretty brutal out there. Hot. Dry. Neglected.
This is a place for superstar plants.
Some signage standouts:
Yaupon Holly. Famous for thriving in urban conditions, it will brighten your signage with bright red berries in the winter.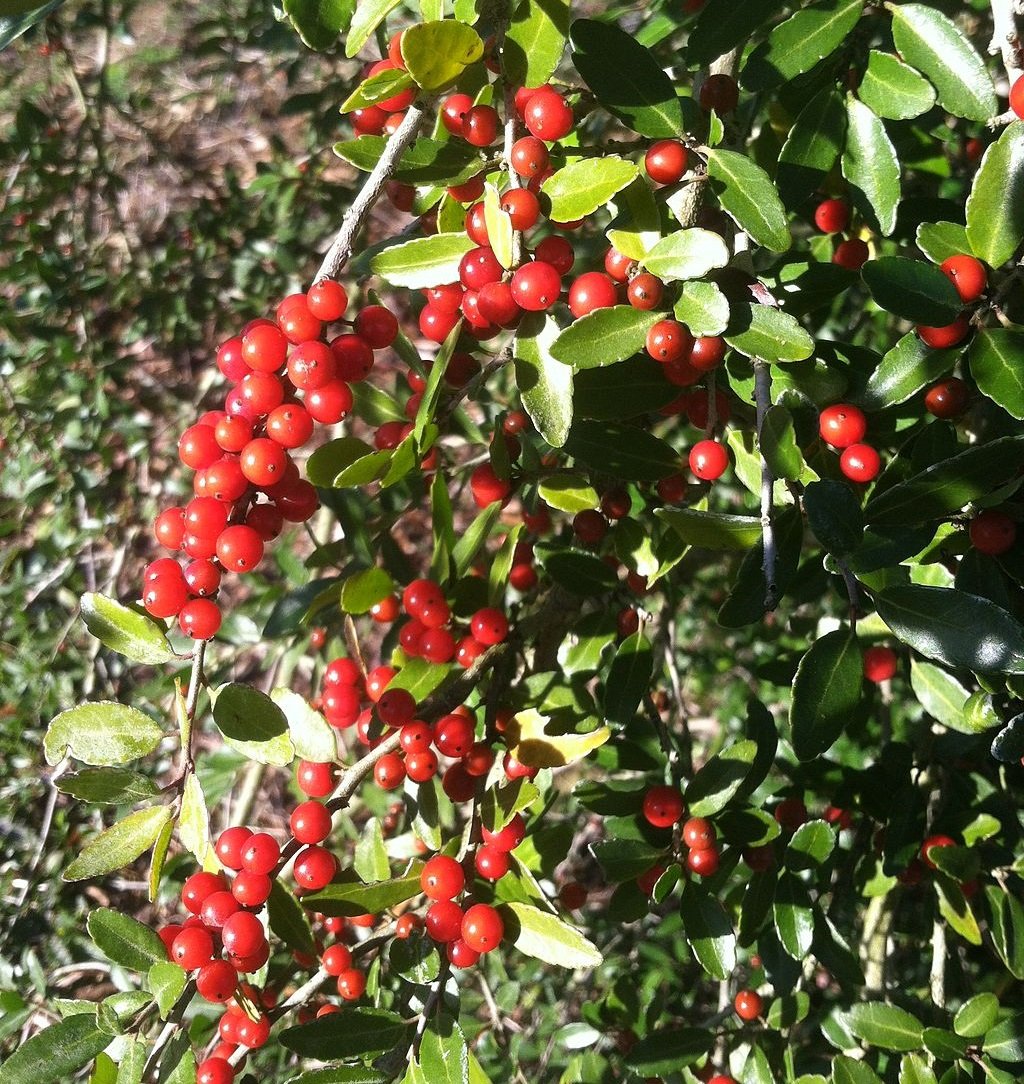 Plum Yew. It's heat tolerant, drought-resistant, and needs little pruning to keep its neat shape.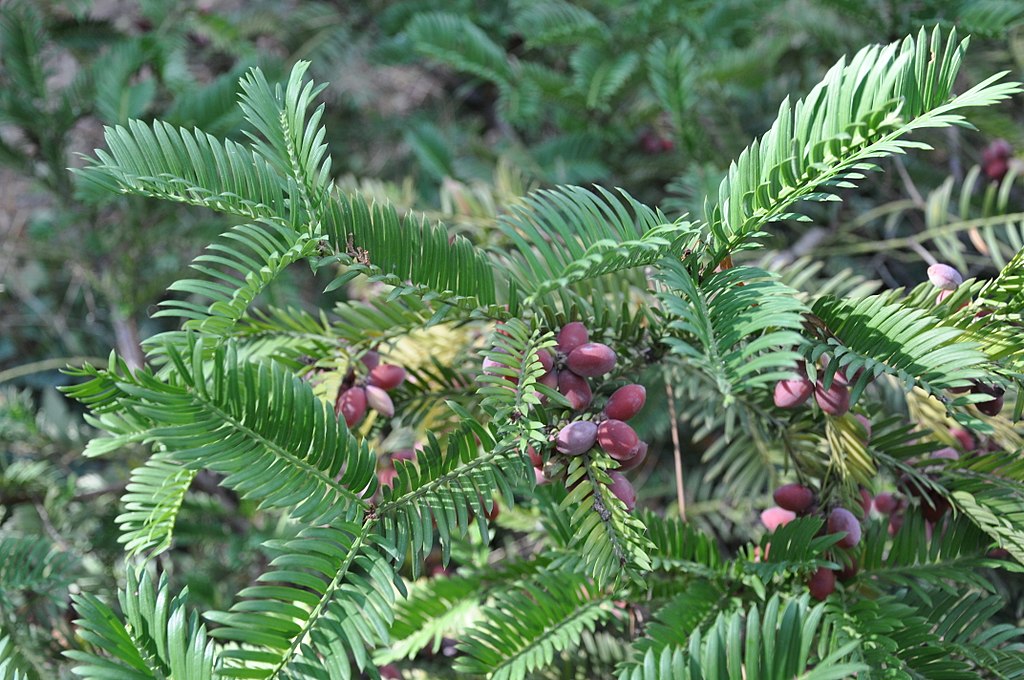 Daylilies. Colorful and elegant, they're also rugged and happy in a wide range of soil and light conditions. Old-fashioned varieties, especially, thrive in the often tough conditions around signage.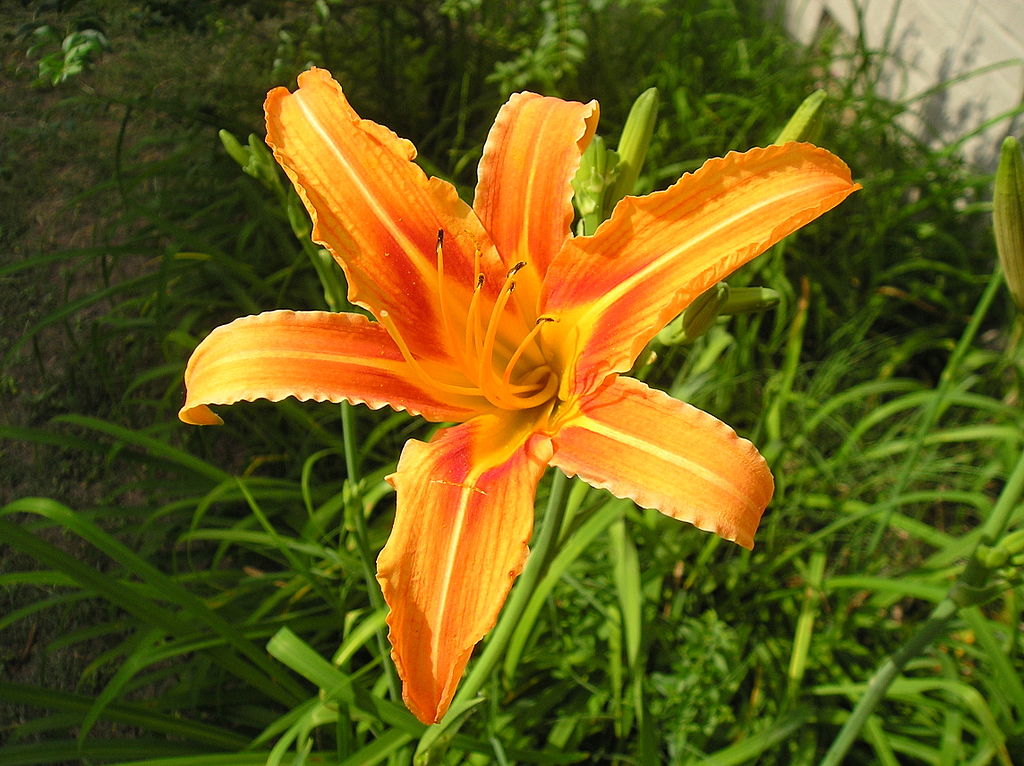 Pansies. Great for fall, they stay nice and low, topping out at 6 to 9 inches tall, and bloom in all kinds of colors — purple, blue, orange, red, and yellow.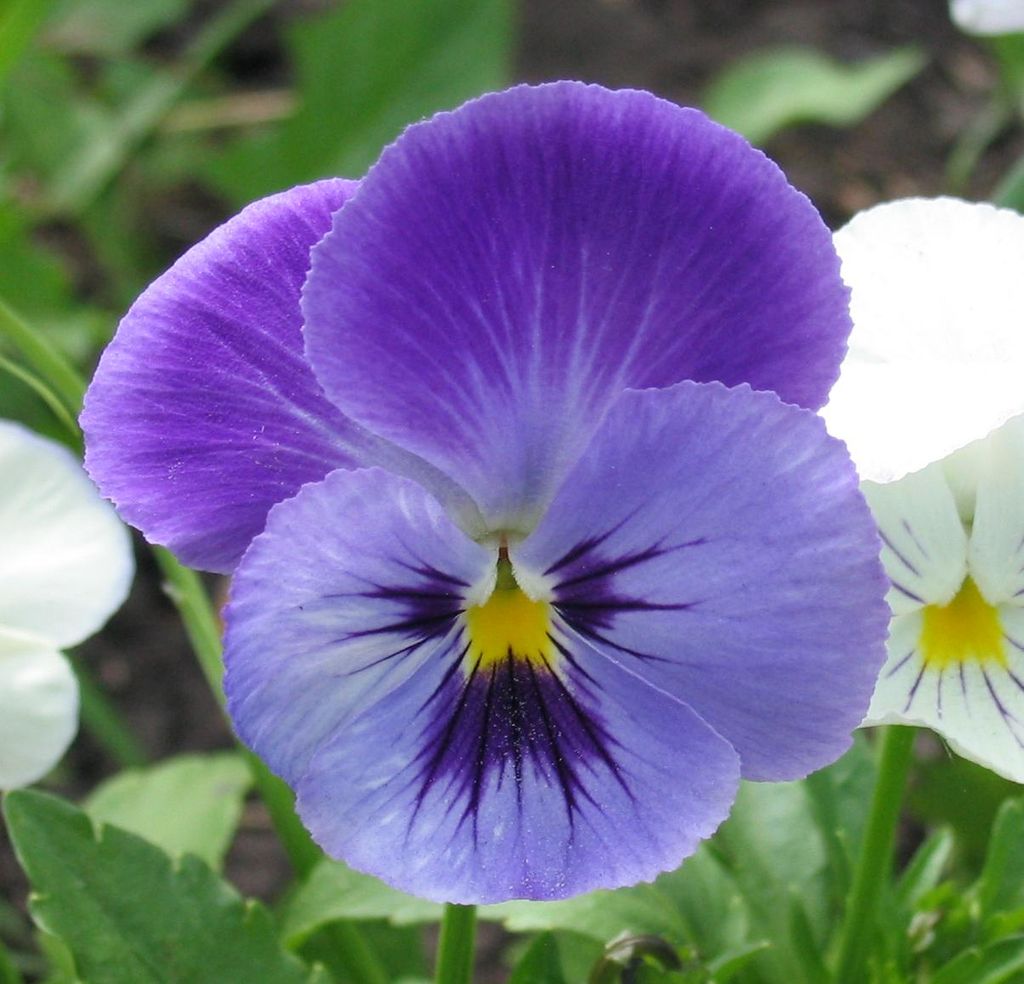 Lantana. It offers a nonstop supply of vibrant blooms all summer long. And it can take the heat, looking great even in the sometimes scorching Mid-South.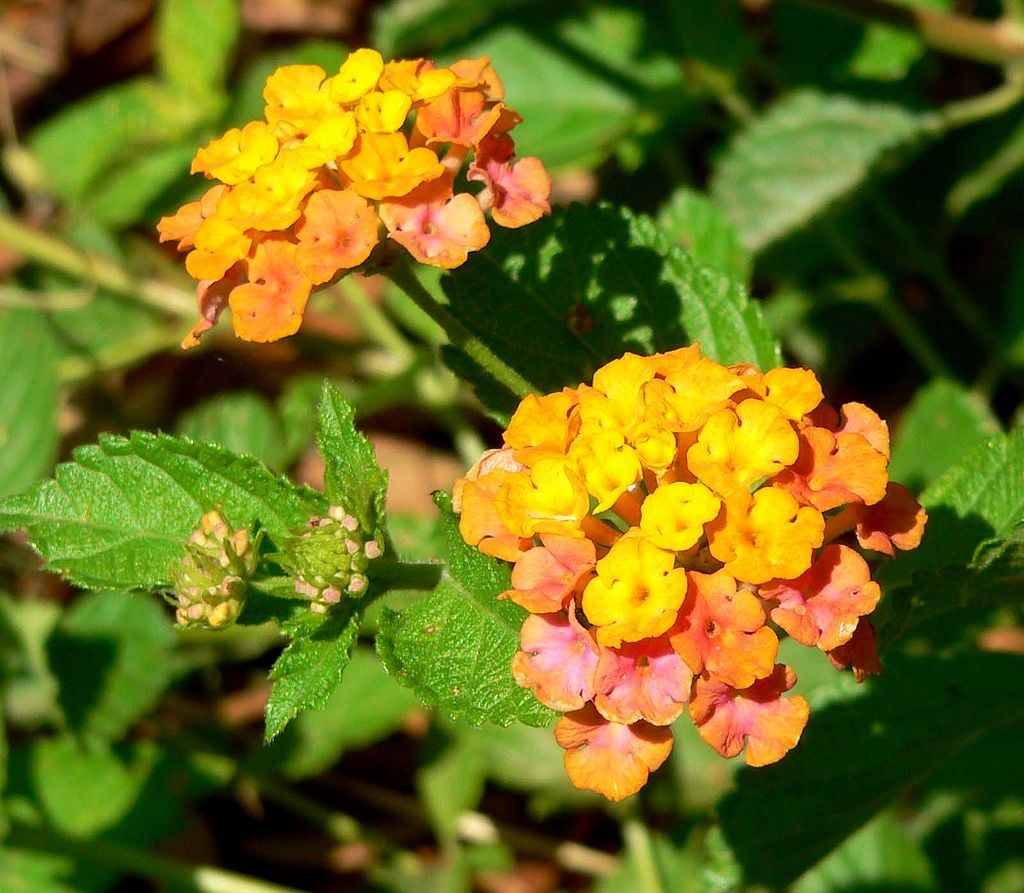 Pro tip: Keep an eye on new growth spurts so they don't look messy and obscure the lettering on your signs.
5. Safety Considerations with Plants for Commercial Landscaping:
When plants and shrubs grow too big, they can cause all kinds of problems on a commercial property.
They block the sight lines for vehicles entering or leaving the property; interfere with pedestrian traffic; obscure security cameras; and provide perfect hiding spots for vandals and intruders.
Knowledgeable pros know the growing habits of everything they plant. They won't choose plants that will outgrow their space or need constant pruning.
That goes for trees, too. Plant the wrong type in the wrong place and out-of-control tree limbs can snag pedestrians, block lighting, or grow into overhead wires.
You have enough to worry about, right?
6. Tree Tips on Commercial Properties
Actually, all these tips go double for trees. Plant a big tree in the wrong spot, and you might not realize the mistake until years later, when it's too big and too deeply rooted to move. Oops.
Plant a tree too close to a building on your property and it could pose a danger, dropping big limbs on your roof or on pedestrians.
Trees shouldn't be planted too close to pavement, either.
Tree roots need room to spread and get nourishment from the soil. Too much pavement poses problems.
Roots can come to the surface, damagIng sidewalks, parking lots, or underground pipes.
Good commercial landscaping companies in Memphis will do the right research ahead of time, making sure your trees are in the perfect spots, for the long haul.
7. Best Plants for Commercial Buildings: Hardy, Low-maintenance Favorites
Tough, easy-care plants that can hold their own in heat and drought keep a commercial property looking great and also save money on maintenance costs.
We've already mentioned Yaupon Holly and daylilies. Other hardy favorites include Compacta Holly; Needlepoint Holly; Dwarf Abelia; and Rudbeckia.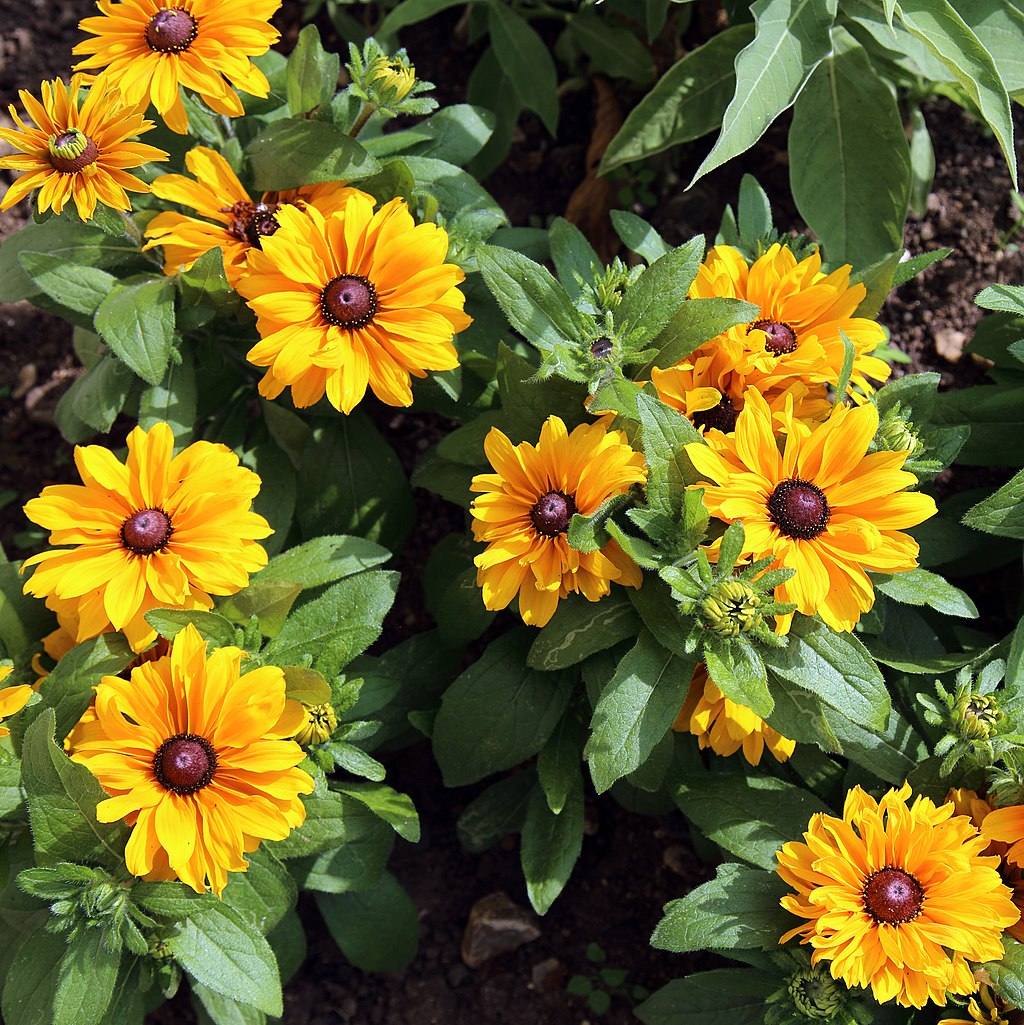 Sturdy, long-flowering perennials help reduce the amount you have to spend on seasonal color annuals. Seasonal color is usually changed twice a year and can be expensive on large commercial sites.
Pick a commercial landscaping company in Memphis that looks out for your bottom line with money-saving tips.
Best Plants for Commercial Landscapes? Trust Hatcher
You want your commercial landscaping to look great, attract attention, and boost your image.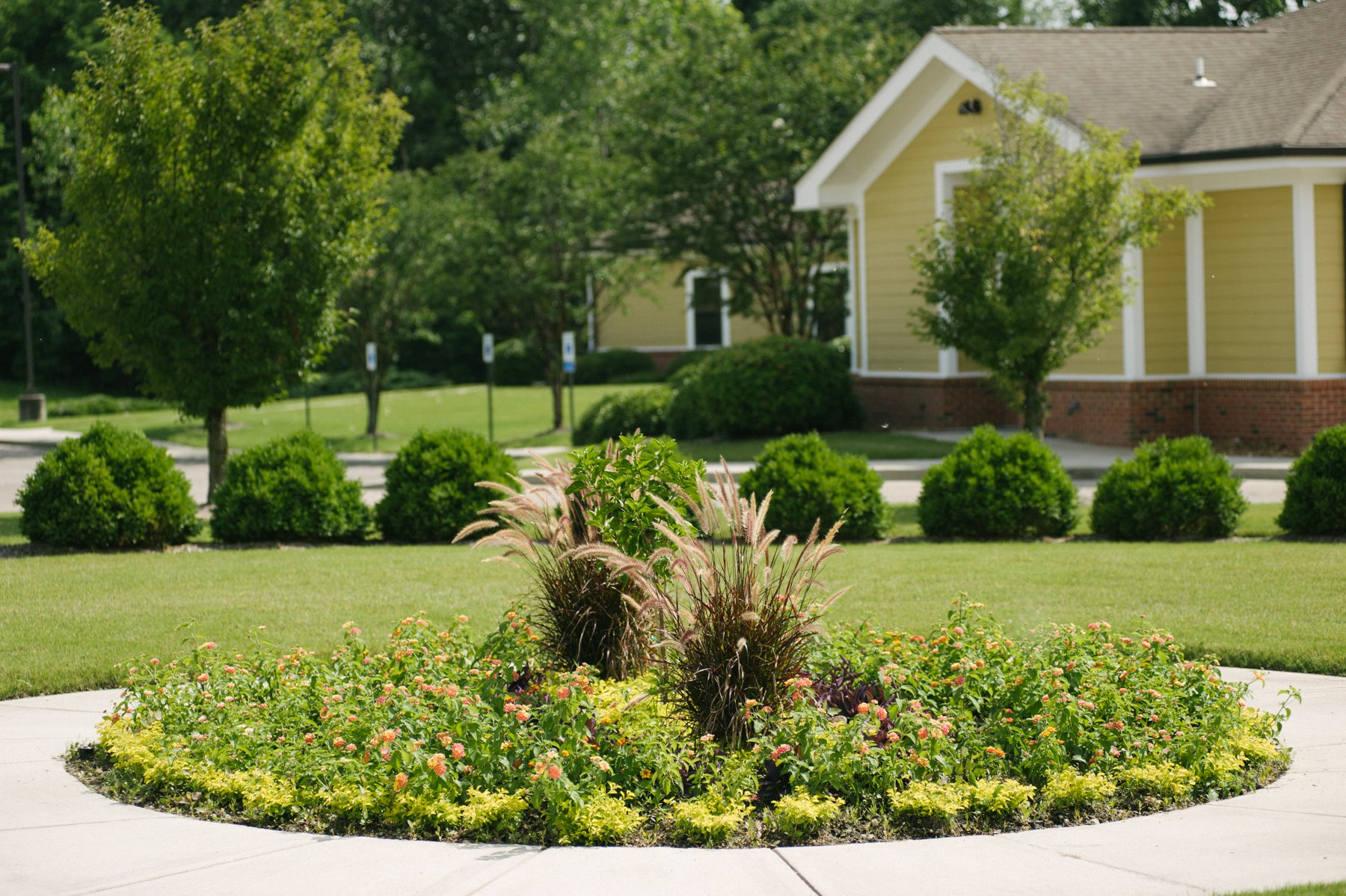 But you also need it to function well, fit your company's unique needs, and not overwhelm you with maintenance headaches.
There's a lot more to this than just choosing pretty plants.
Let us give you a hand.
We'll work with you to design a commercial landscape plan that fits your property and your needs, will age well, and offer the curb appeal you need.
You won't have problems down the road, because we do the expert planning — and planting — in the first place.
When your landscaping looks great, you look great, too.
Are you ready to let us help you create a plan using the best plants for commercial landscaping? Talk to one of our commercial landscaping experts today! We'll meet at your property, create a custom plan, and get you on your way to enjoying a beautiful, worry-free property.
Image sources: yaupon holly berries, plum yew, daylily, pansy flower, lantana, rudbeckia