It can be nerve-wracking pulling up to the entrance of a hospital, whether you're about to have a baby, get a knee replaced, or visit a loved one getting life-saving care.
Ease everybody's jitters with landscaping that's tidy, well-tended, and beautiful.
Impressive hospital landscaping helps people feel safe and confident about their impending care inside. If it's neglected and messy, they worry about cleanliness and carelessness.
It's an important factor for staff, too. Everybody wants to feel at ease and protected at work, especially in a high-stress job like health care.
What hospital landscaping services should you have in your contract?
Let's take a look.
1. Hospital Landscaping: Seasonal Color for a Warm Welcome
Hospitals can make people nervous. Offer a warm, welcoming vibe with bright and cheerful color.
A few of our favorites:
Zinnias
Zinnias pack a punch in yellow, orange, pink, red, lilac, purple, or multi-colored blossoms. And they're easy — low maintenance, heat and drought tolerant.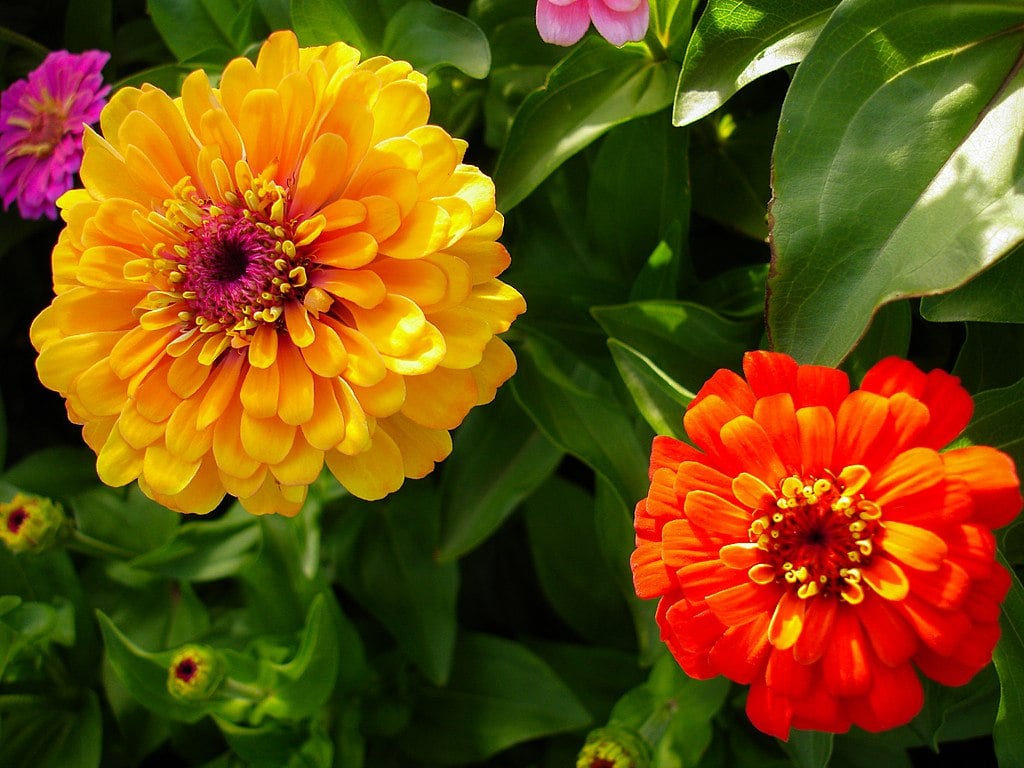 Lantana
A flower bed staple, this low-maintenance beauty boasts captivating clusters of blooms in a kaleidoscope of colors. It handles heat and drought like a champ. Bonus: Butterflies love them, and everybody's cheered up by butterflies.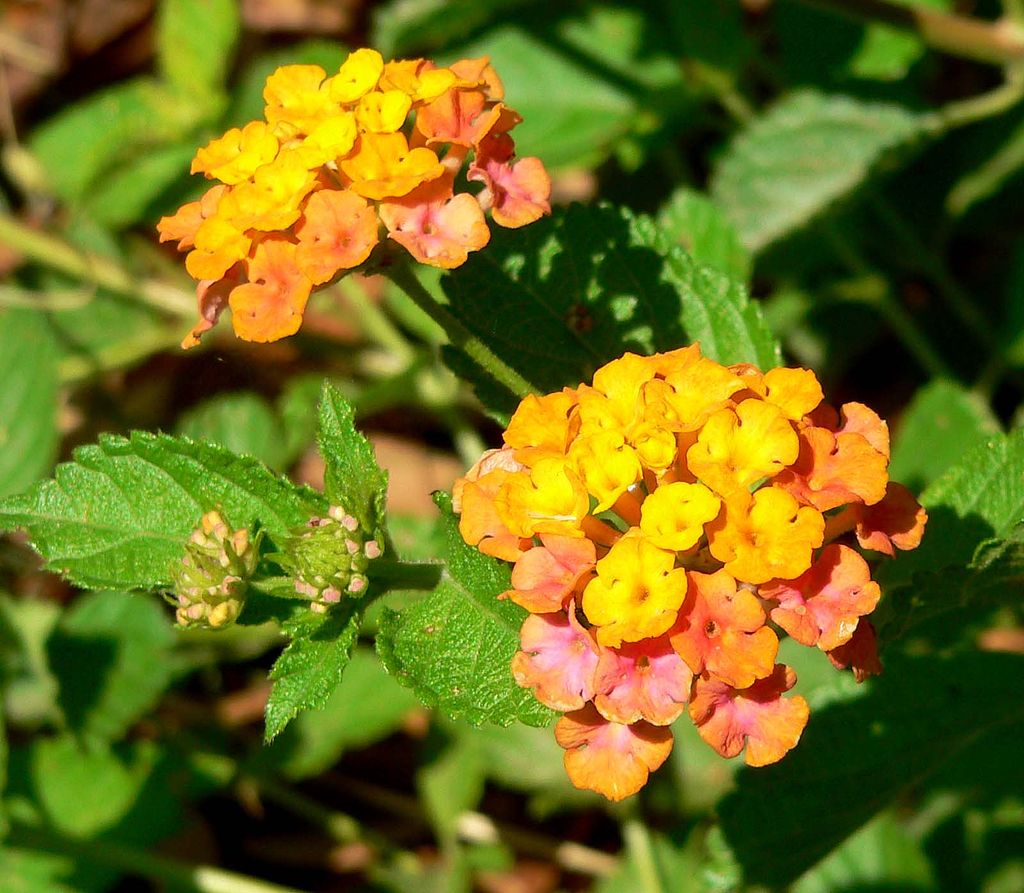 Pansies and Violas
These fall favorites perk up pots and beds with petals in purple, red, white, and pink. Their blooms can either be a solid color or have intriguing multi-colored faces.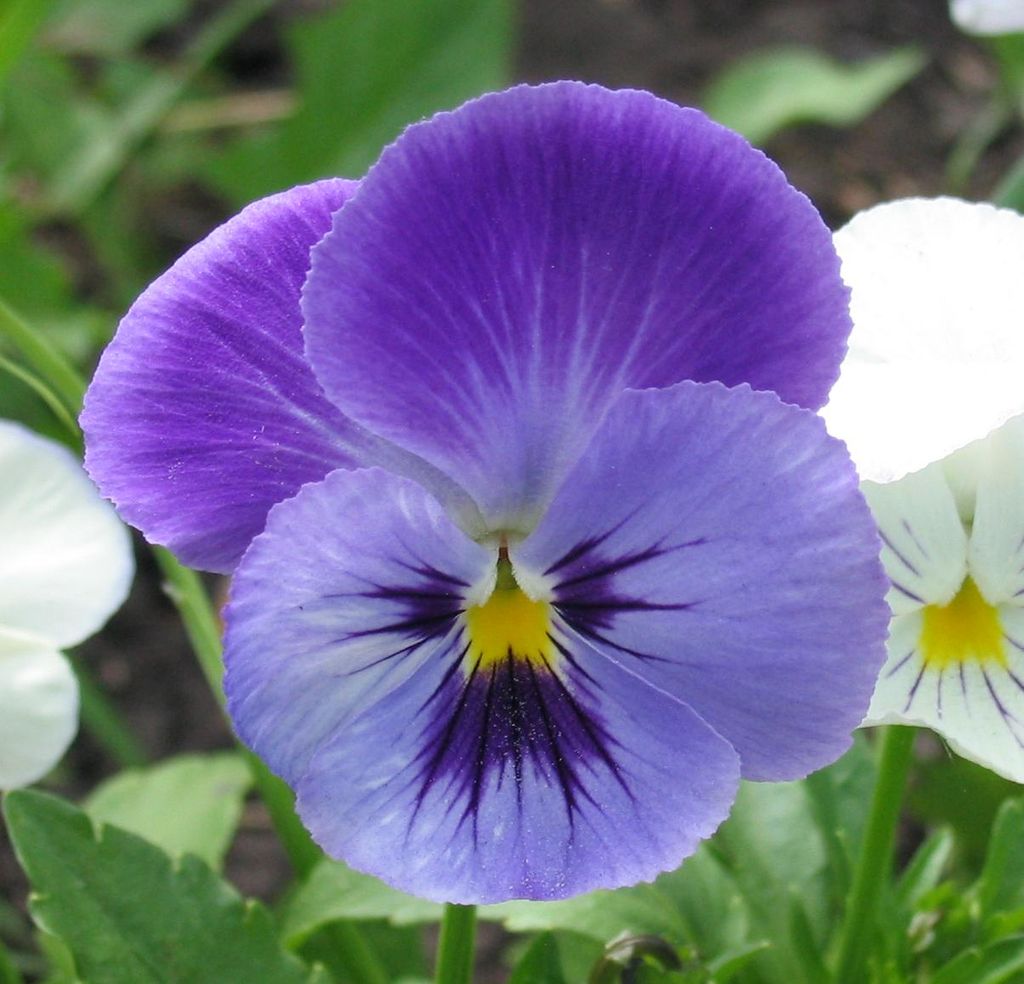 2. Proactive Pruning for Safe Hospital Landscaping
Pruning out dangling, dead, or diseased tree branches will keep them from falling off later, which can be dangerous for pedestrians.
Tree limbs, if not properly pruned, can snag people walking past or obscure hospital landscape security lighting.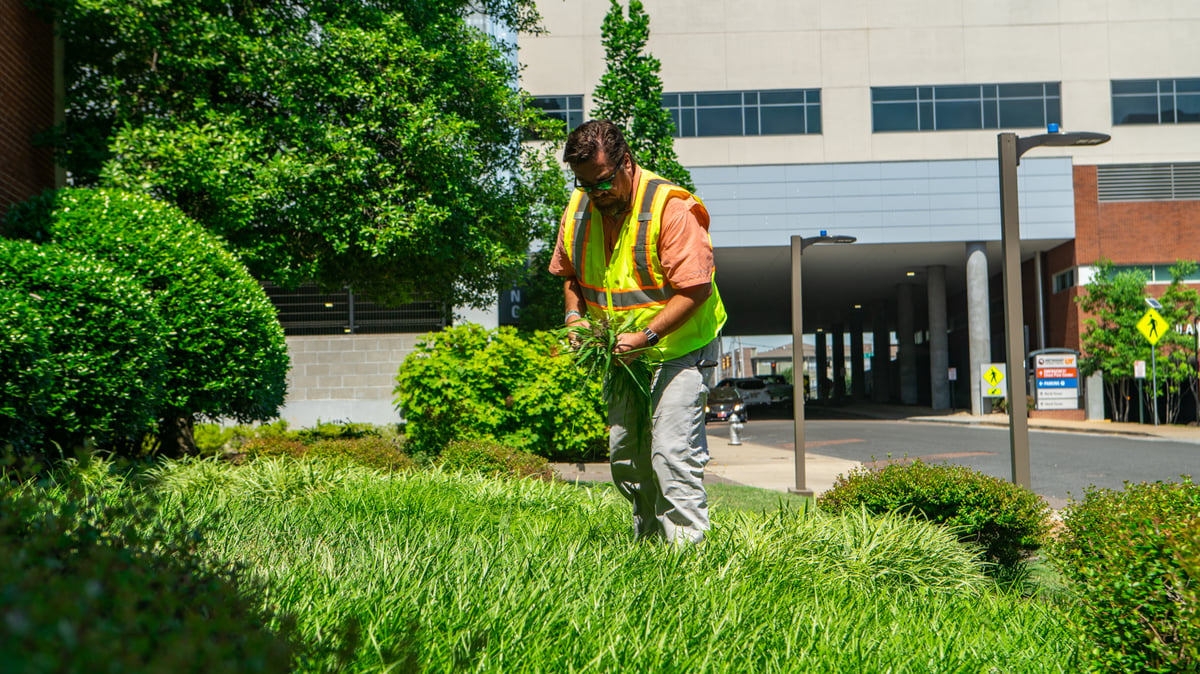 Overgrown shrubs can block sightlines and create spots for vandals or criminals to lurk and hide.
Keep it all tidy, for beauty and safety.
3. Snow and Ice Management: A Hospital Landscaping Must
Slippery surfaces are a huge concern in a hospital landscape, both for pedestrians walking in parking lots and on walkways and for the emergency vehicles that need to navigate quickly and safely.
Here in the mid-South, we get a lot of winter rain that can instantly transition into slick sleet and snow with a slight dip in temperature.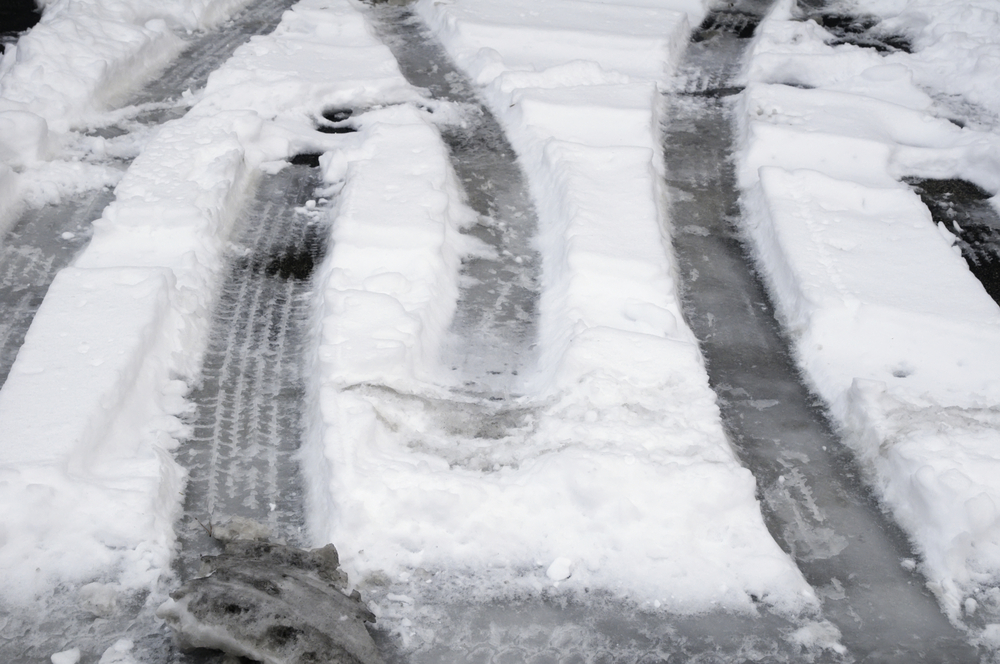 Patients, visitors, and staff need to know they're safe, even when nature slicks surfaces with snow and ice.
Invest in dependable snow and ice removal to keep your property clear.
Follow-up is crucial. Expect your snow and ice management contractor to visit your property once at the beginning of a snowfall or ice storm, then return for another round of service after the storm.
They should be on top of re-freeze, too. Sun and warming temperatures often melt ice the next day, but when the temperature dips below freezing again at night any pooled water left refreezes, creating a brand-new hazard.
4. Landscape Maintenance for Hospitals: Monthly Irrigation Inspections
Dependable irrigation is crucial for healthy turf.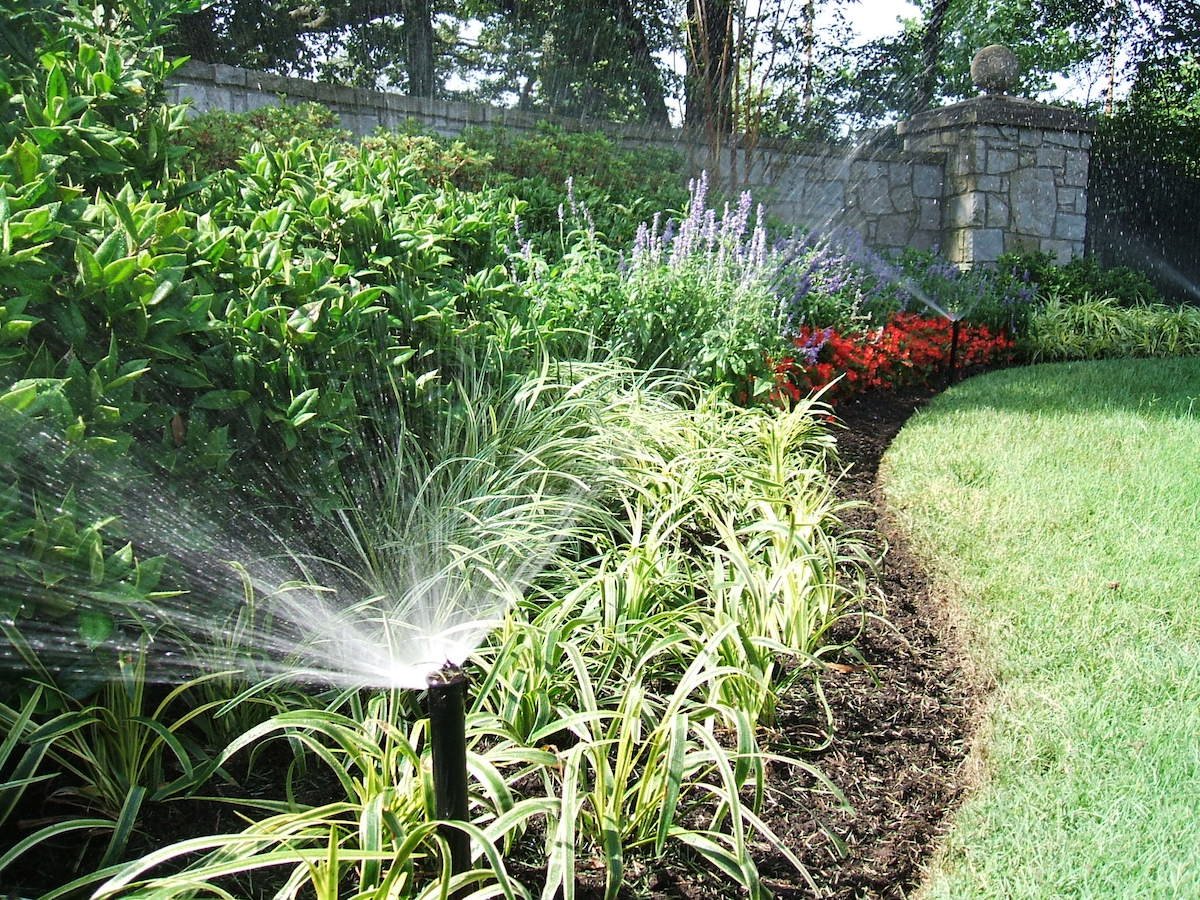 Hatcher irrigation technicians conduct monthly irrigation inspections to check everything over, testing each zone to make sure the right amount of water is hitting all the right places, with no waste.
They're on the lookout for leaks, breaks, or wayward sprinkler heads.
5. Hospital Landscaping Services: Spring Clean Up
Winter leaves a real mess on hospital landscaping, which leaves a real bad impression.
There are leaves, weeds, fallen twigs, and branches to remove, as well as any unsightly litter.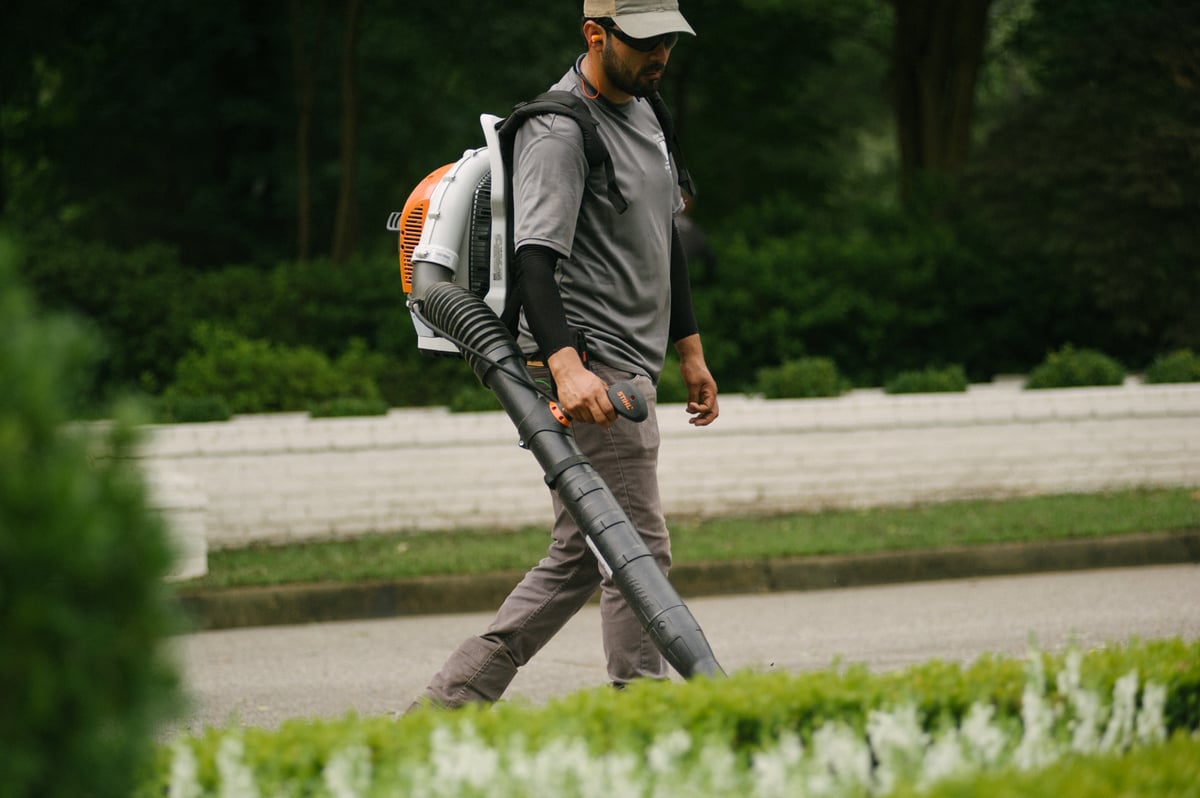 Getting rid of winter's mess keeps hospital grounds tidy and attractive, but it's also good for your landscape's health.
Lingering soggy debris can attract pests, cause mold, and smother the lawn, blocking the air and sunlight it needs to thrive.
6. Hospital Landscaping: Turf Care
First impressions at a hospital mean a lot. Healthy green turf reassures people that everything is cared for — inside and out.
That means a solid turf care program that includes fertilizer, weed control, and insect control.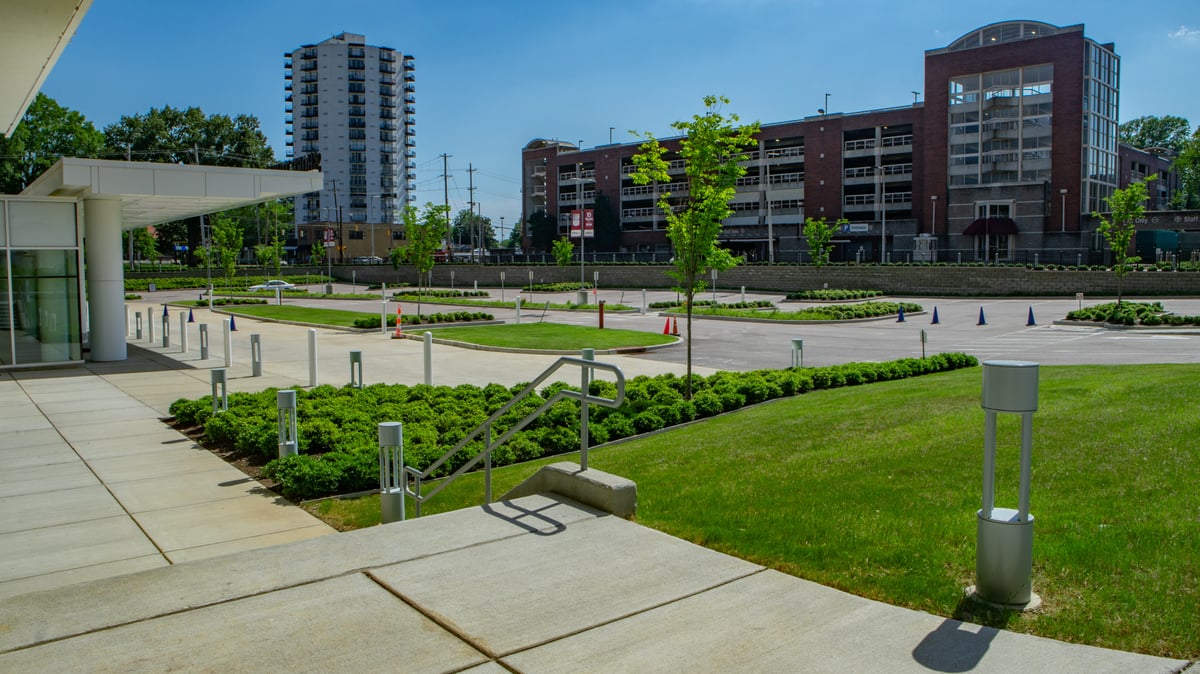 Weeds make a property look neglected and untidy. Damaging insects can attack turf, plants, and trees.
Fertilizing is a year-round process that ensures a thick, healthy lawn better able to resist drought, weeds, and disease.
Attention to All the Details
Landscape maintenance for hospitals means keeping an eagle eye on a ton of details:
If the hospital has a helipad, it has to remain clear of landscaping debris like grass clippings, so it doesn't blow around when the helicopters land.
Crews need to work around hospital employee shift changes so they're not in the way as workers come and go.
Everything has to be very clean, all the time. Normally, Hatcher crews might mow an entire property, then go back and blow off the clippings. At hospitals, they mow a section then immediately blow it off to keep it free of debris.
Signage, lighting, and sight lines have to be clear of overgrown plants for safety. Hospitals are often sprawling facilities. Patients and visitors want to feel confident about where they're headed, as soon as they turn into the entrance.
It's impossible for a busy property manager to keep track of every fallen branch, cracked piece of pavement, sunken step, protruding tree root, or wayward irrigation head. Attentive hospital landscaping crews will spot those hazards for you, then quickly fix any problems.
Trust Your Commercial Landscaping to Hatcher
Here at Michael Hatcher & Associates, we know how important a hospital visit is — and how to make your health care facility not only welcoming and peaceful but its landscaping safe and secure.
All these elements are important for other commercial properties, too.
Our skilled crews can add vibrant flower beds and planters, safe pathways and lighting, provide vigilant snow and ice management, and keep signage and sightlines visible.
Ready to boost the appeal and safety of your commercial property near Memphis, TN? Talk to one of our commercial landscaping experts today! We'll meet at your property, create a custom plan, and get you on your way to enjoying a beautiful, worry-free property.