It's a safe bet that the main thing retail tenants want to see at your shopping center is shoppers.
Attract shoppers, and you'll attract tenants. But you're not the only game in town. There's a lot of competition in the retail world.
You need to stand out. Here's where knockout shopping center landscape design becomes your best lease renewal tool.
Watch This Video to See How We Help Retail Shopping Centers
Attention-grabbing amenities like vibrant annual flowers, shady spots to rest, play areas for kids and updated plantings not only draw shoppers in, they encourage them to stay.
More shoppers means more lease renewals for your shopping center.
Here's a look at the go-to enhancements that turn an average shopping center into a retail hot spot where the best tenants want to be on board.
Color, Color, Color
One more time, because this is really important: color.
Colorful flowers are irresistible.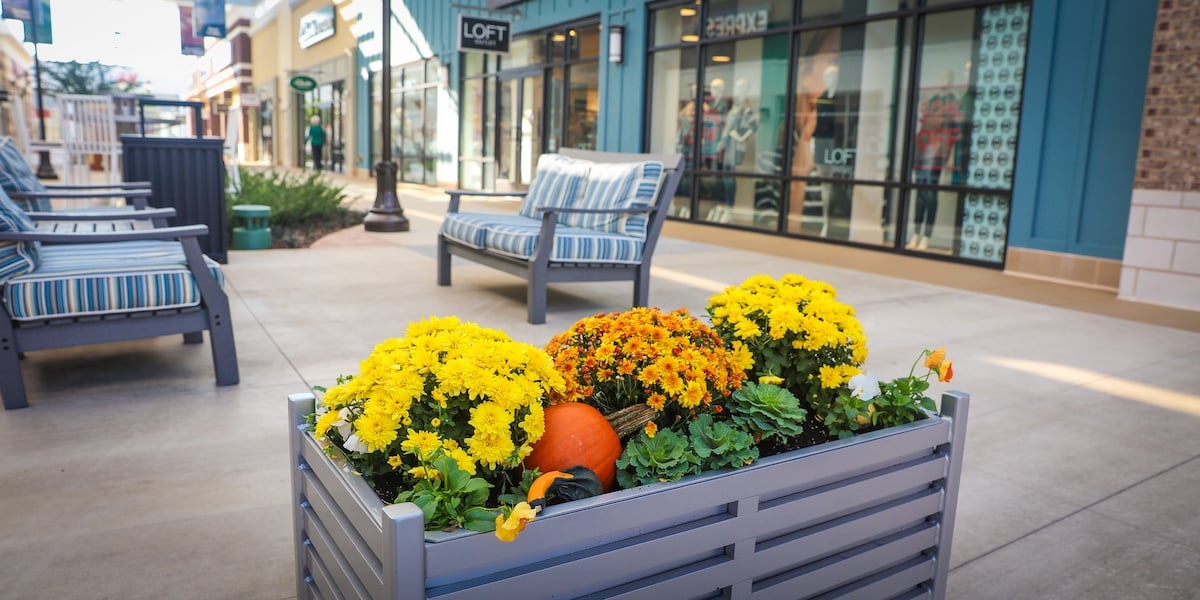 Pack your beds. Fill giant planters. Mound them by your signage. Position them near storefronts. Perk up parking islands.
Let your cheerful flowers do double duty — they're great for guiding foot traffic.
Here in the mid-South, a few stunners really stand out, offering a vibrant show of color all season long:
SunPatiens
Orange, red, neon pink, coral. The colors are downright dazzling but the benefits go beyond beauty.
SunPatiens' thick petals and tough foliage resist disease. These sun-loving tough guys tolerate summer's high heat and humidity and deliver continuous color from spring through frost.
We're talking serious flower power.
Zinnias
More color? Here you go. Zinnias pack a punch in yellow, orange, pink, red, lilac, purple or multi-colored.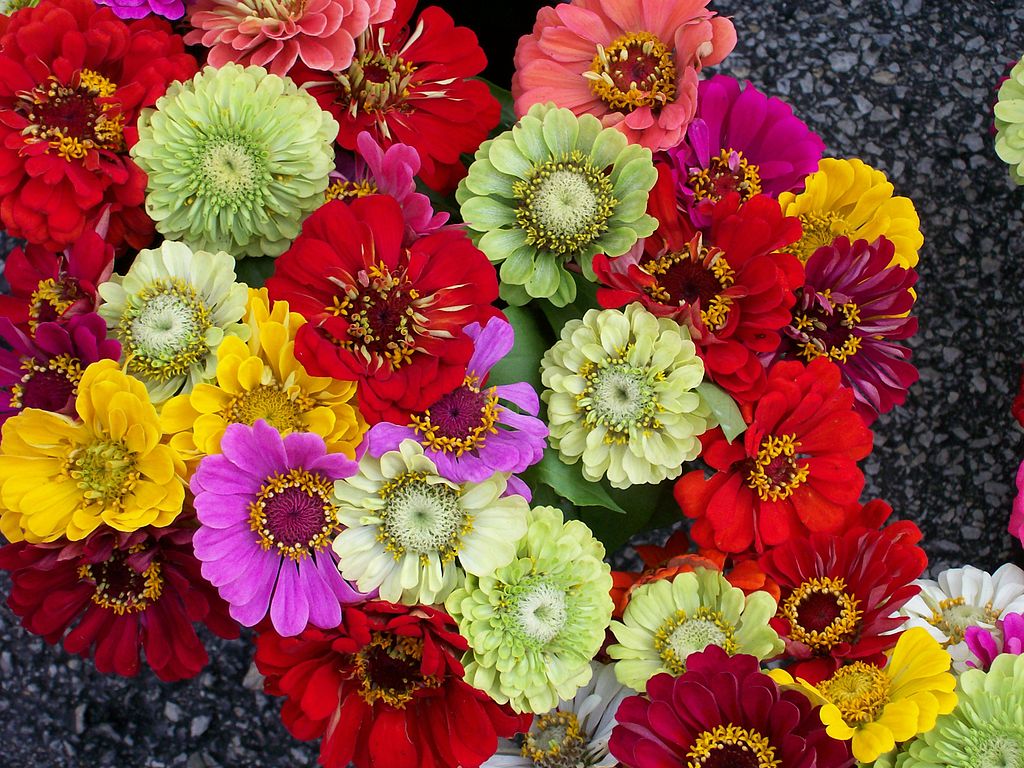 Low maintenance, heat and drought tolerant, brilliant color.
It's a retail landscaping trifecta.
Dragon Wing Begonias
Big, bold beauties with a tropical vibe, Dragon Wing begonias boast loose clusters of exotic bell-like blooms in red or pink, framed by glossy, wing-shaped leaves.
They tolerate heat and humidity, and grow like crazy almost anywhere.
Lantana
This beauty offers a nonstop supply of vibrant blooms all summer long. It handles heat and drought like a champ.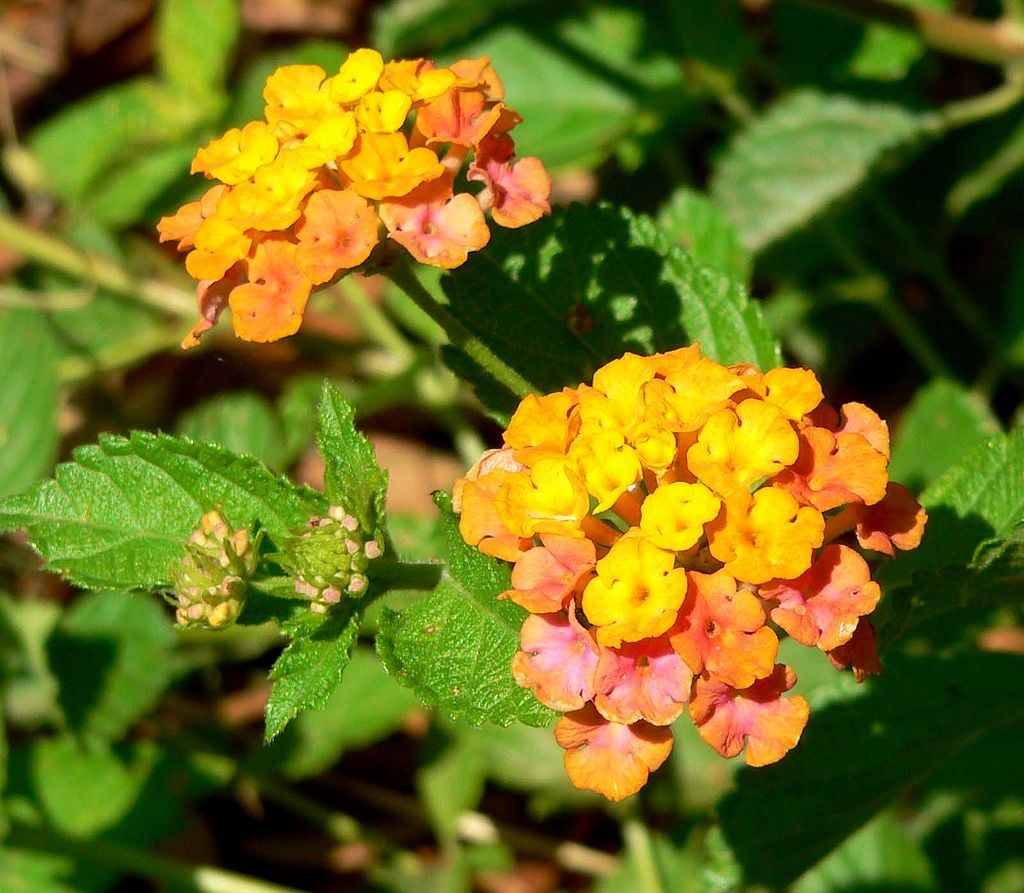 Go color crazy with red, yellow, white, orange, lavender, pink and bi-color.
Bonus: Butterflies love them. More color.
Lure Them With Lighting
You've already thought about the practical side of lighting, keeping parking lots safe and making sure your signage is visible.
But don't forget about lighting for beauty and appeal.

The right professional lighting can highlight your shopping center's best features and add a sense of luxury. Tenants love luxury.
Add festive bistro lighting to outdoor common areas and dining spots. Those strings of party lights make people eager to check out the fun.
Lighting is an invitation to explore, linger and spend.
What tenant wouldn't want to be part of that?
Celebrate the Seasons
Tenants want to do business in a lively, up-to-date setting, so spruce your place up with the changing seasons.
While bright, tropical-inspired annuals are great for the summer, they're not designed to last all year.
When autumn rolls around, break out the chrysanthemums, cornstalks, ornamental cabbages and kale.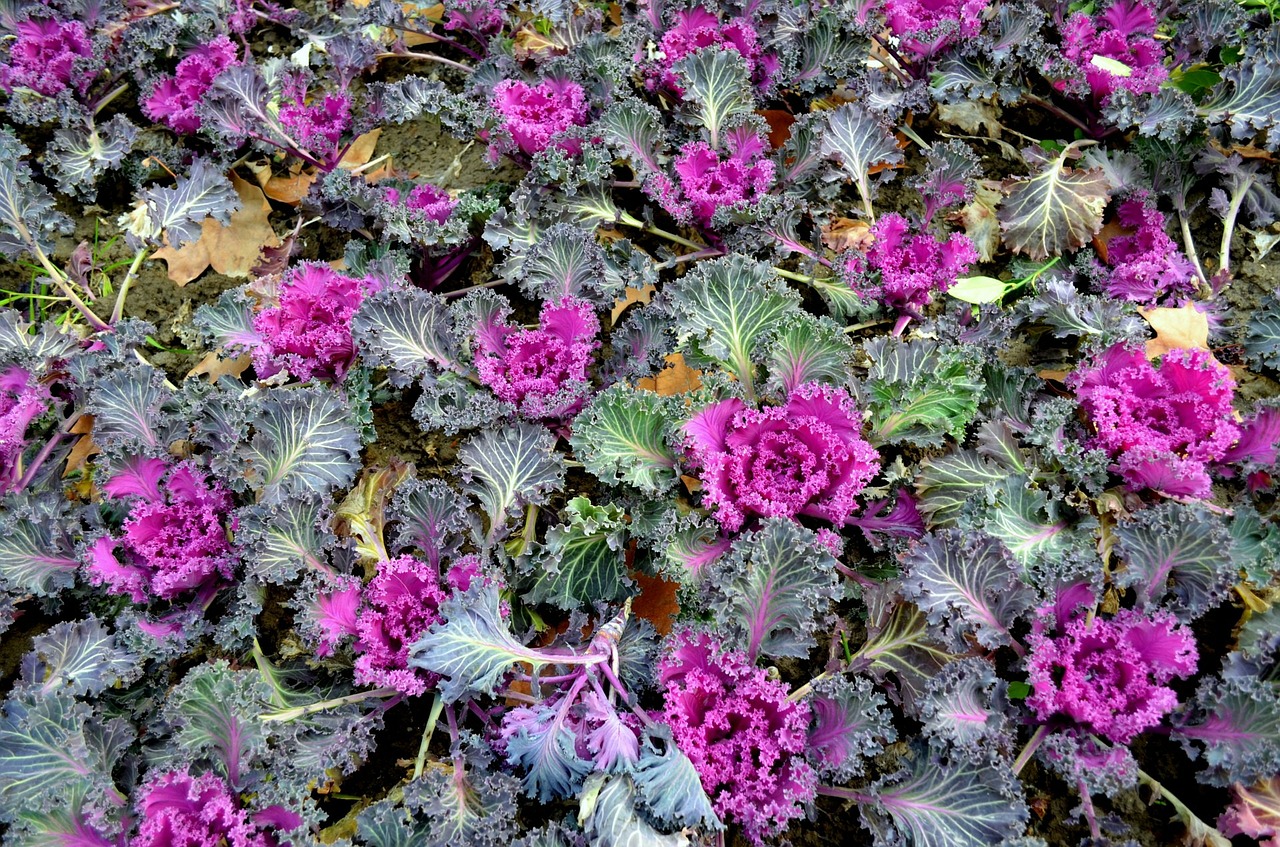 Holiday decor encourages shoppers to spend. Deck out your landscaping with evergreen boughs, curly willow, berries and twinkling lights.
Fresh, seasonal shopping center landscaping makes your property a celebration — and a destination.
It says "come on over." And they will.
Have a Seat
Shopping can wear you out. Tired shoppers can head to the car and call it a day — or just take a breather, if you offer the perfect places to plop down and recharge.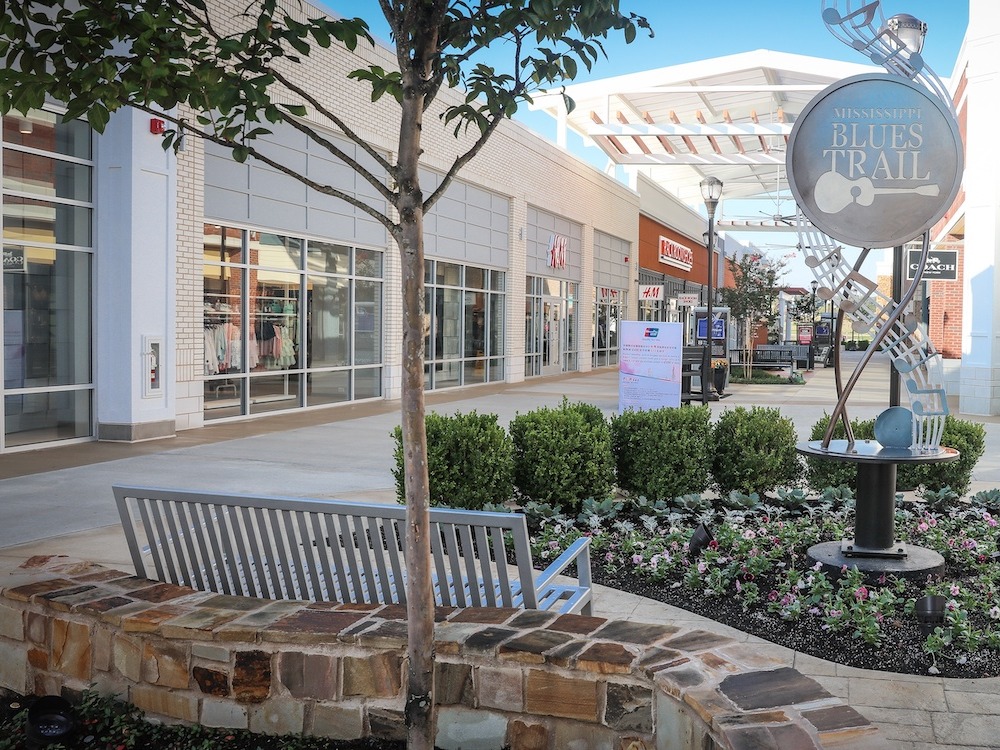 Tenants want to lease space in shopping centers that offer shoppers the best possible experience.
Add a cool, inviting common area that encourages shoppers to relax and sit for a spell.
Think comfortable seating, plenty of shade and a surrounding of lush tropical plants and fragrant flowers.
Tables encourage shoppers to relax with a cold beverage, munch a snack, check their phones.
Rested and relaxed, that rejuvenated shopper just might hit the stores for round two.
A Place to Play
Nothing makes shoppers pack up and run like ornery kids.
Tenants love to see safe, colorful play areas on site. They know that if the kids are happy and want to stay, their shopping parents will hang around longer.
To seal the deal, add a bubbling water feature perfect for a bit of splashing.
Suddenly, your place is irresistible.
Update Your Look
Your shopping center landscaping might be making your property look tired and out of date.
Nobody wants to lease there.
Overgrown shrubs and worn out ground covers past their prime make your place look neglected and out of style.
Rows of tightly trimmed shrubs were on trend 20 years ago, but look ho-hum now.
Landscaping isn't meant to last for decades.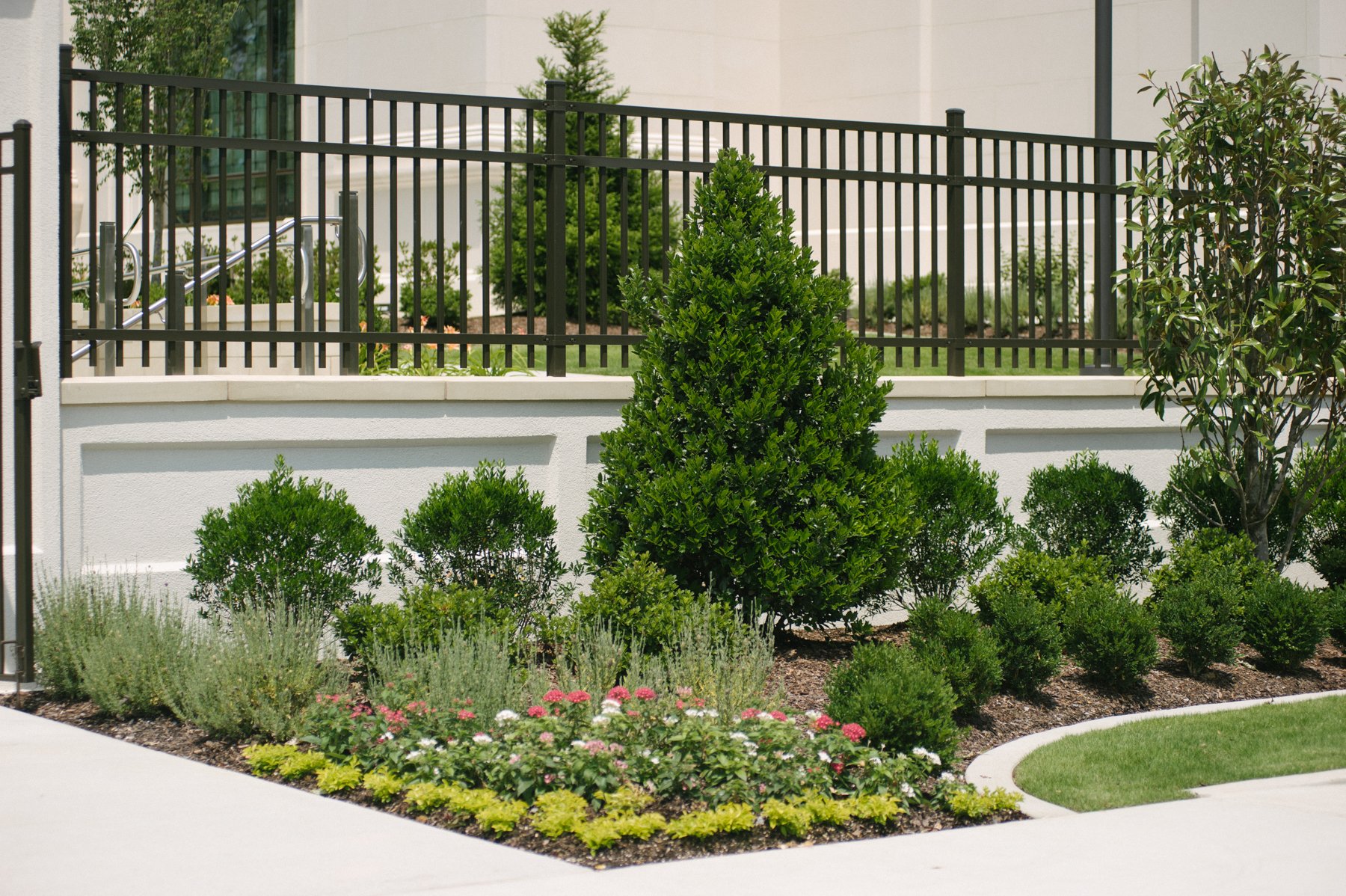 Fresh, contemporary plantings like graceful ornamental grasses and popular native plants will show you know the current trends.
Take note of any trees that have been on your property for years, too. If they've grown so big they block signage or storefronts, get them trimmed.
Some trees might need to be replaced with smaller varieties.
At Hatcher, We Get Shopping Center Landscaping
We know you want to be a retail go-to — the place where all the cool tenants want to hang out.
You better bring the wow. Or somebody else will.
Shrug off your landscaping, and you'll lose good tenants to the other guys.
Retailers want to be in a lively, contemporary shopping center — not flanked by empty storefronts.
Too much to think about? That's why we're here. We're experts in creating shopping center landscaping that's impossible to ignore.
Are you ready to make your shopping center the place to be for the best tenants in town? Talk to one of our commercial landscaping experts today! We'll meet at your property, create a custom plan, and get you on your way to enjoying a beautiful, worry-free property.
Image sources: zinnias, cabbage kale flowers, lantana,