Chances are, you can make a lot better use of landscape lighting on your commercial property.
Of course, safety and security are crucial. Professional lighting keeps criminals away and makes your customers/tenants and visitors feel comfortable and safe.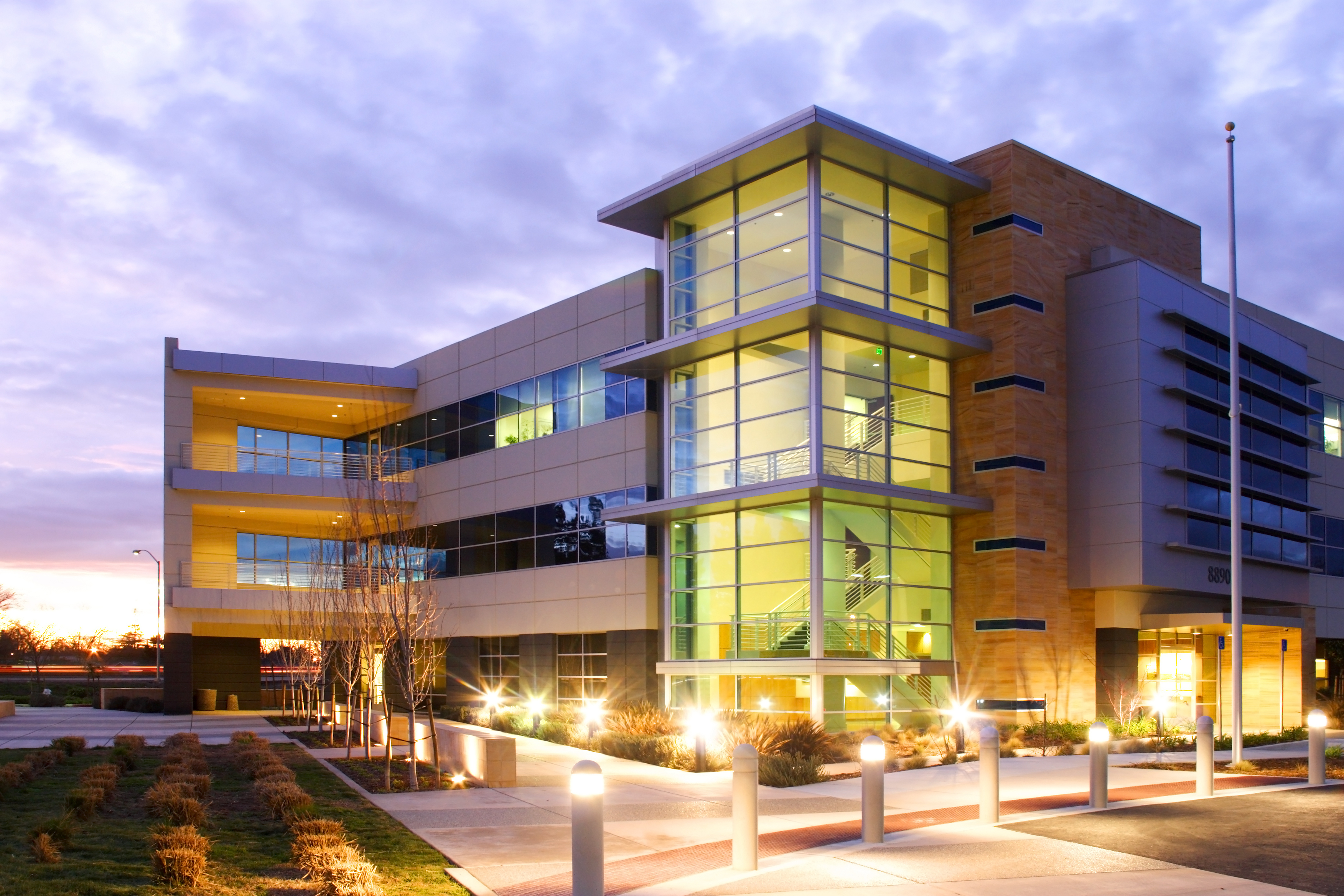 But now we're talking about innovative, trend-setting lighting that will make people notice your place — and want to hang out there.
It's time to brighten up.
Check out these landscape lighting trends to make your commercial property really shine.
Lighting As Art
Skillful, professional uplighting and downlighting can cast fantastic shadow patterns with leaves and branches, either on your building's facade or on the ground and walkways.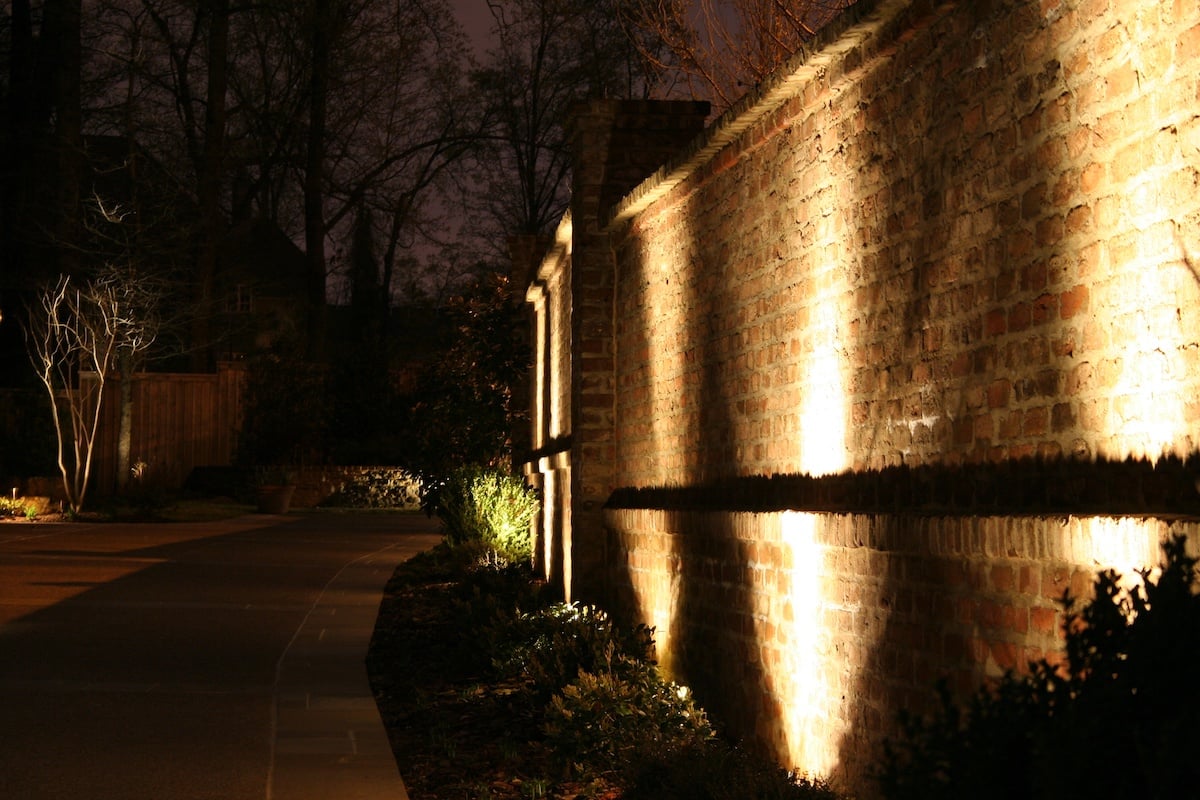 These intriguing designs are evening artwork, drawing attention and offering a high-end feel.
Color Play
Think beyond white. Today's LED lighting offers thousands of dazzling color combinations. Use colorful lighting for a festive feel for holidays. Celebrate with your local sports team's colors.
High-tech controllers combine zoning, dimming, and color capabilities that let you create wow-inspiring lighting designs. It's resort quality, right at your fingertips from a smartphone.
Why not show off?
Rope Lights
Everybody underestimates rope lights. Maybe because they're so easy.
They're conveniently coiled up on a spool, they're easy to line up straight or they happily follow gentle curves.
They bring pizazz, adding impressive glow to landscaping contours, paths, decks and patios.
Unwind the wow.
Bistro String Lights
These festive strings of overhead lights are one of the biggest landscape lighting trends right now. They're instant fun. They automatically draw a crowd.
Stretch them over your outdoor dining, your poolside bar, your garden courtyard.
Then, prepare for the people.
Light Your Amenities
As you add more luxurious amenities for your hotel guests, apartment residents and restaurant diners, don't forget landscape lighting.
Think about lighting for any place people gather — around fire features, poolside, coffee bars, cozy cafes, communal grilling stations.
Soft, subtle lighting offers both safety and ambience, creating an atmosphere for conversation.
Overhead string lights make things festive.
Battery-powered table lamps make it cozy.
Path lights make sure people stroll safely from one area of your property to another.
Double Duty Lighting
Installing retaining walls, steps, or seating walls?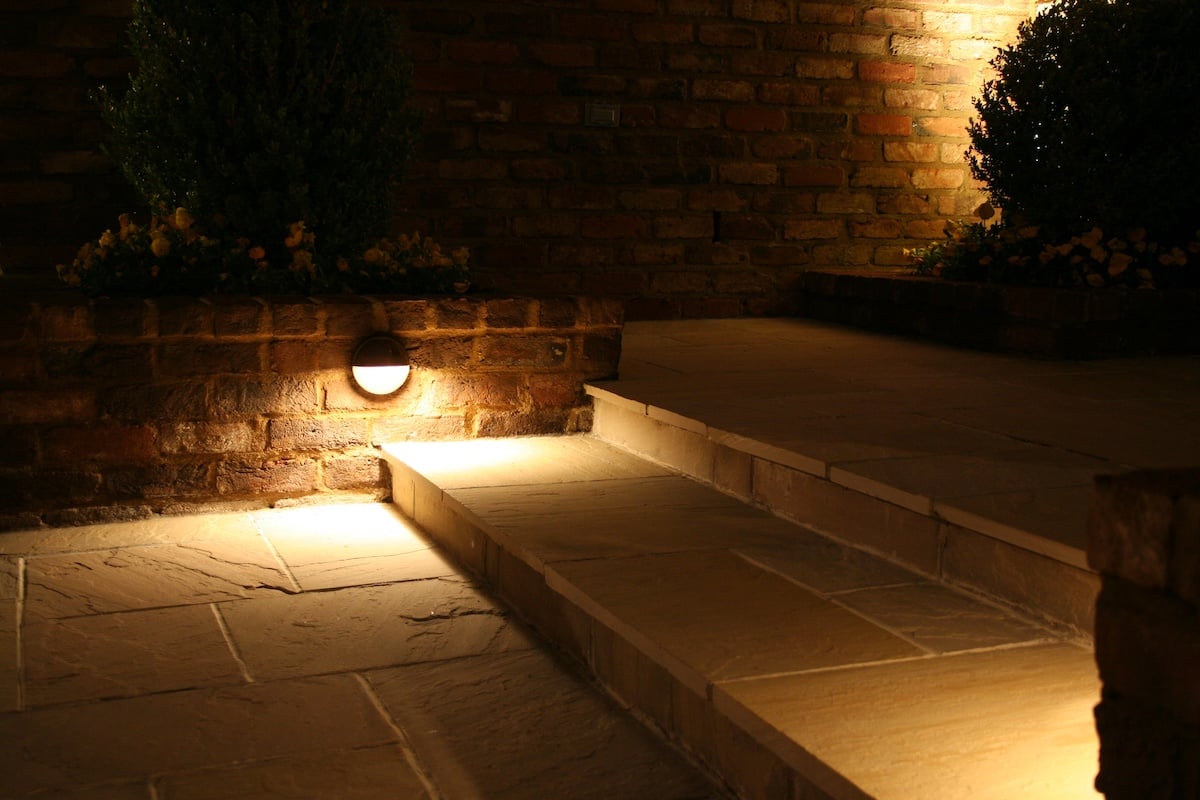 Your landscape lighting contractors can add undercap lights that cast soft, subtle lighting on the path below. This type of lighting nicely highlights the architectural features of the wall, and spills just enough illumination for pedestrians.
Highlight Your Best Features
Daylight does a great job of showing off your property's intriguing architecture and stunning investment plants.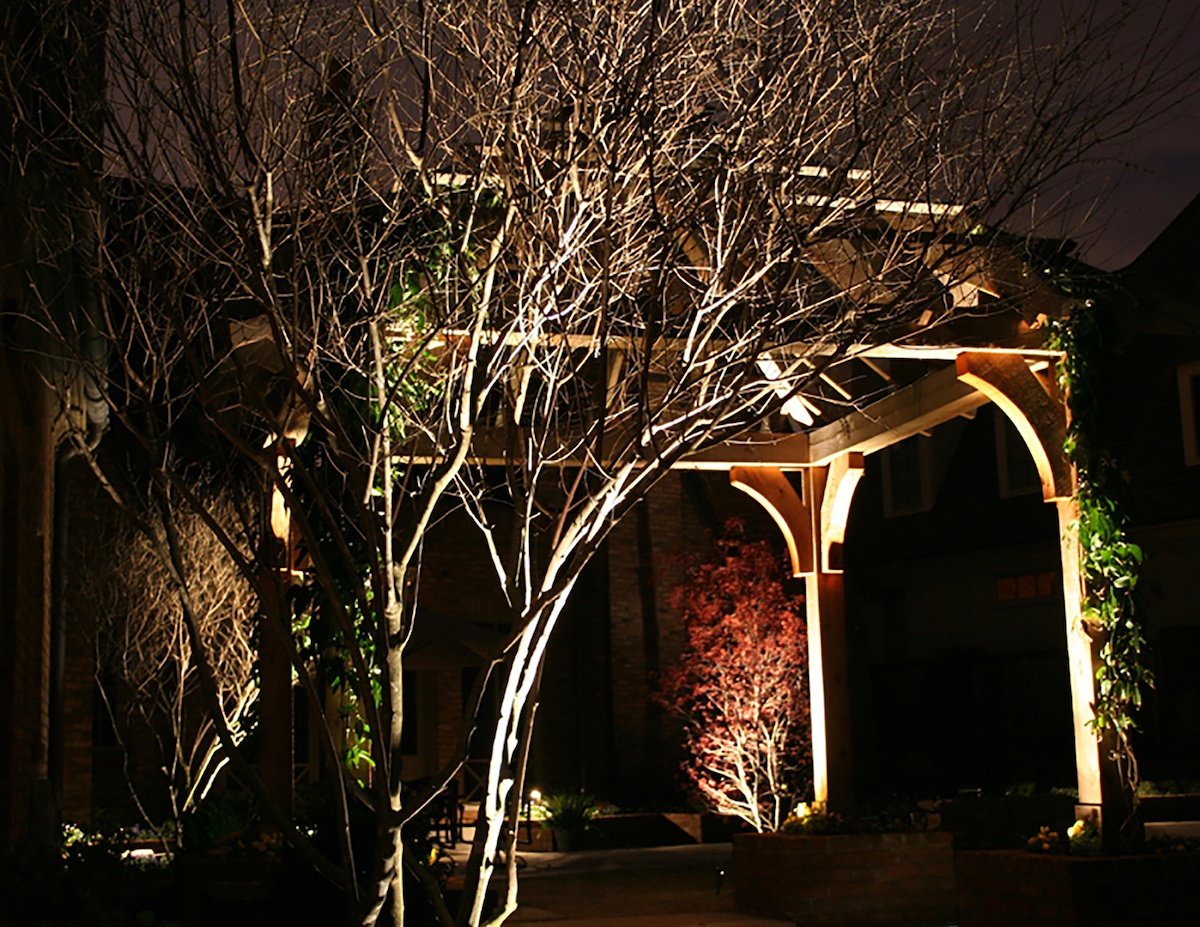 Don't let the dark swallow them up.
Highlight your building's great angular roofline with lighting.
Pop an uplight on that striking Japanese maple. (The shadows of the leaves will wow you.)
Turn your daytime water feature into an evening statement, just by adding light.
Light a Multi-Use Patio
Add an appealing paver patio, then use the heck out of it, right through sundown.
Think outdoor tables with umbrellas for fresh-air work meetings or outdoor lunches.
Add a stage and some lighting and it becomes an after-dark entertainment venue — a welcome perk for employees and an impressive offering for your customers and visitors.
Light an outdoor patio and it doubles your usable space, extending dining, gathering, entertaining and lounging well into the night.
Make Your Plants Pop at Night
Nobody thinks much about trees, plants and flowers at night.
That's a shame.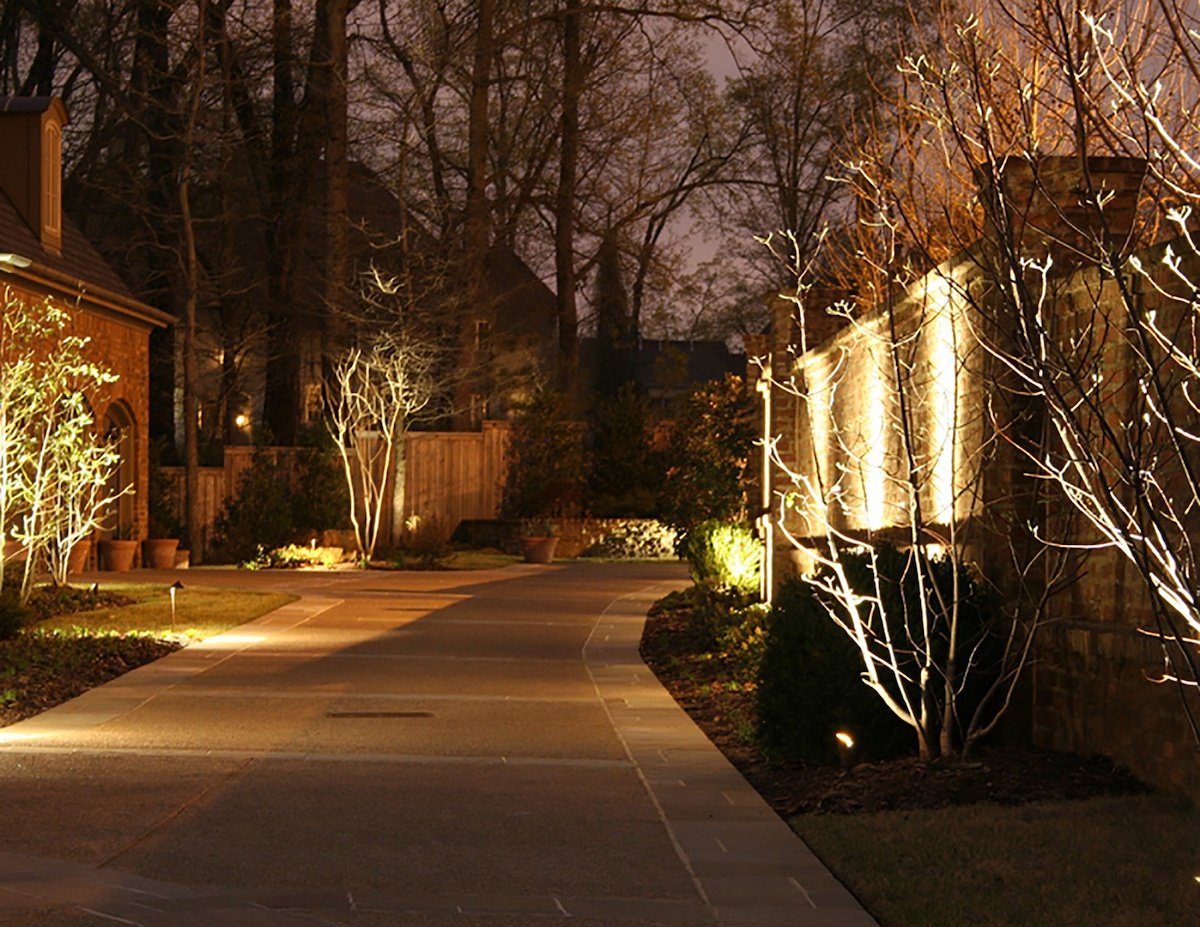 Add the right skillful landscape lighting and your green friends put on a whole different show after dark.
Captivating lacy shadows emerge from the leaves.
Look up: the tree canopy is suddenly magical.
Big-leafed tropical plants are stunning when light hits them just so.
You might not want to go home at night.
A Quick Word About LED Landscape Lighting
You've switched to LED lighting on your property, right?
We assume everybody's on this energy-saving bandwagon by now, but if not, please take note.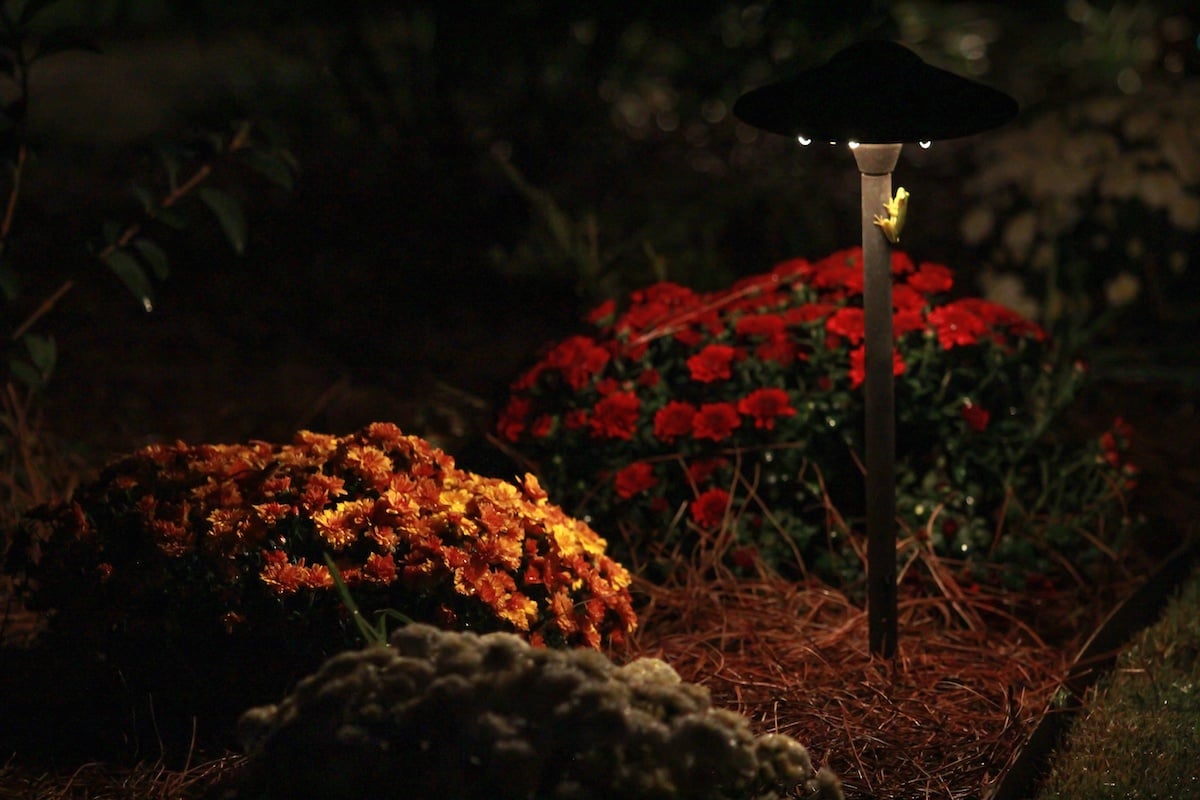 LED bulbs use about a third of the electricity of traditional lights, so switching will soon pay for itself.
You'll save money on maintenance, too. An LED bulb lasts an impressive 50,000 hours.
Let Hatcher Make Your Property Shine
While we're experts at using lighting to keep your property safe and secure, we love using our skills for inventive appeal, too.
Let us add festive, intriguing landscape lighting trends that will bring your property's potential out into the light.
Ready to light up your commercial property? Talk to one of our commercial landscaping experts today! We'll meet at your property, create a custom plan, and get you on your way to enjoying a beautiful, worry-free property.