How do you choose a commercial landscaping company?
It's time for some serious tips for choosing a commercial landscaping company.

You probably already know to ask for references, check the company's Google reviews, and see if their website is professional and inspires confidence. (If not, please do all those things.)

But why not take a deeper dive? Check out these tips for choosing a Memphis commercial landscaping company:
1. Can They Handle the Job? Ask Them
Sure, this might seem a bit bold, but you need to know this bottom-line fact.

Not every Memphis commercial landscaping company is equipped to handle every customer's needs.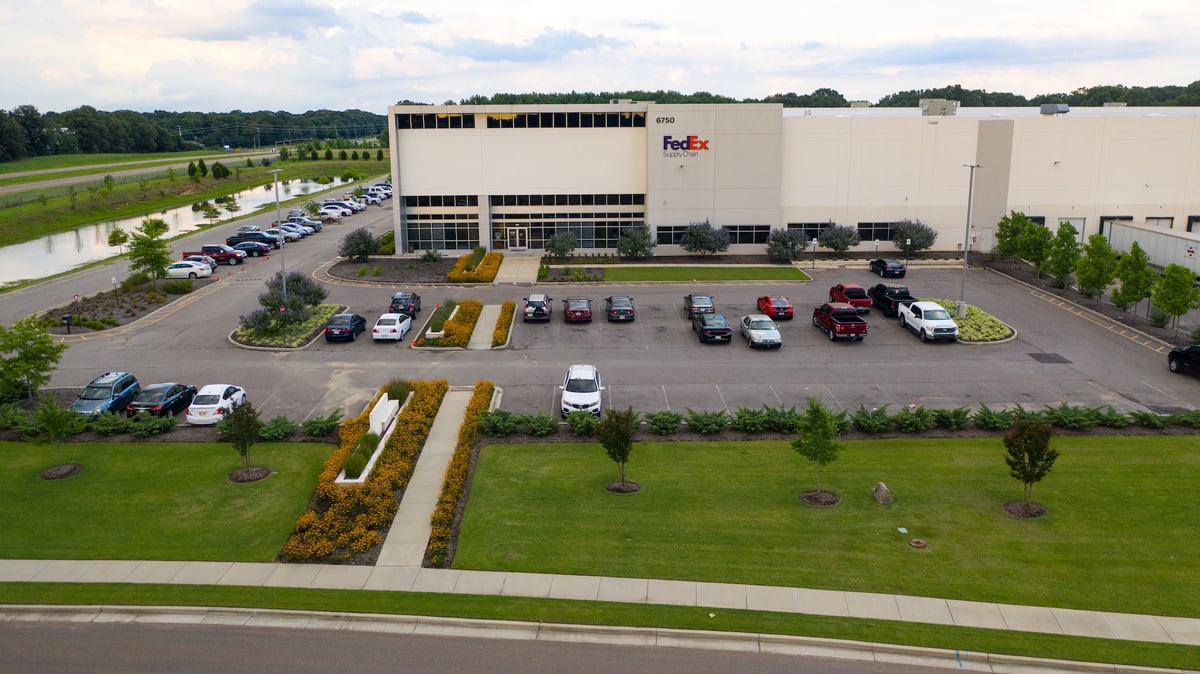 Do they have enough people? (These days, especially, that may not be the case.) Do they have enough equipment?

Ask what they have in place to ensure they can meet your property's needs.
2. Sit Down for a Chat
Hiring a commercial landscaper is a big deal. It deserves a face-to-face meeting.

Set up a meeting with company representatives, in person or over Zoom. Get to know each other and make sure you understand exactly what services you'll be getting.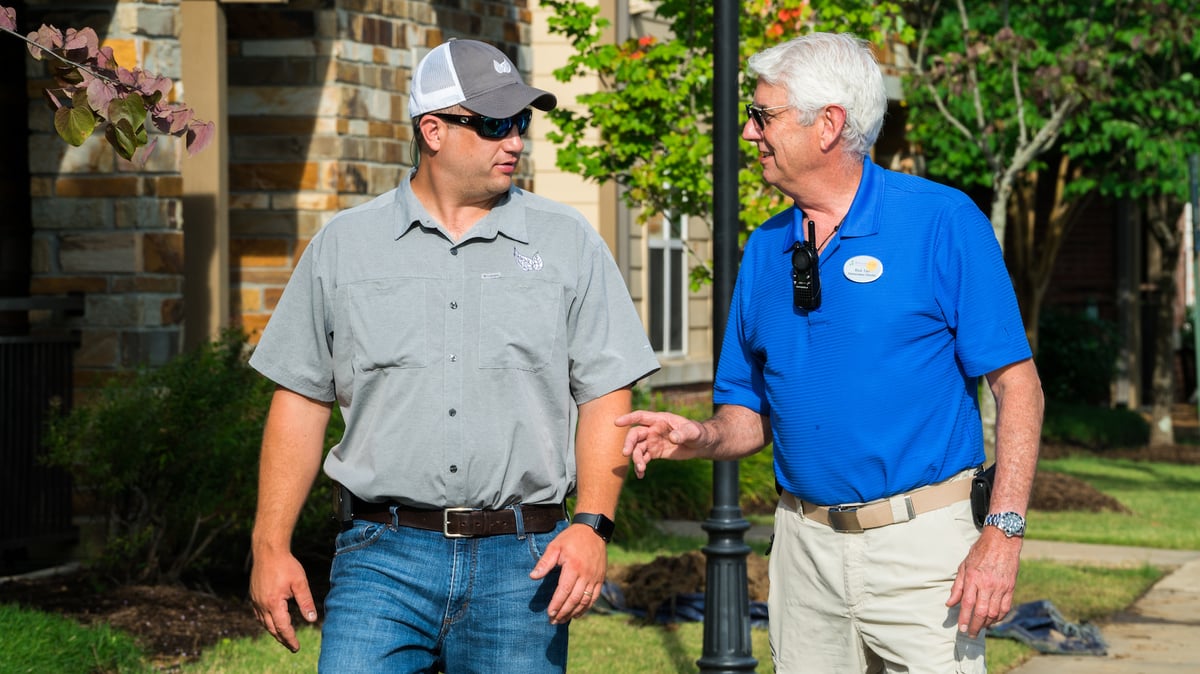 Do they have current clients whose properties are similar to yours? What services do they provide in-house vs. subcontracting?

Here's where you get those references, too.

And don't forget the bottom-line question: Why should you hire them? How do they stand out among their competitors? Hopefully, they'll impress you.
3. What's Their Plan for Your Commercial Property?
Hiring a commercial landscaper shouldn't be stressful. How will they create a detailed plan for your property? Or will they?

At Michael Hatcher & Associates, we have a plan.

Once a customer signs on with us, we gather key team members for a meeting to devise the new client's detailed property map, from exactly how many people we need to do the job to how many hours it will take.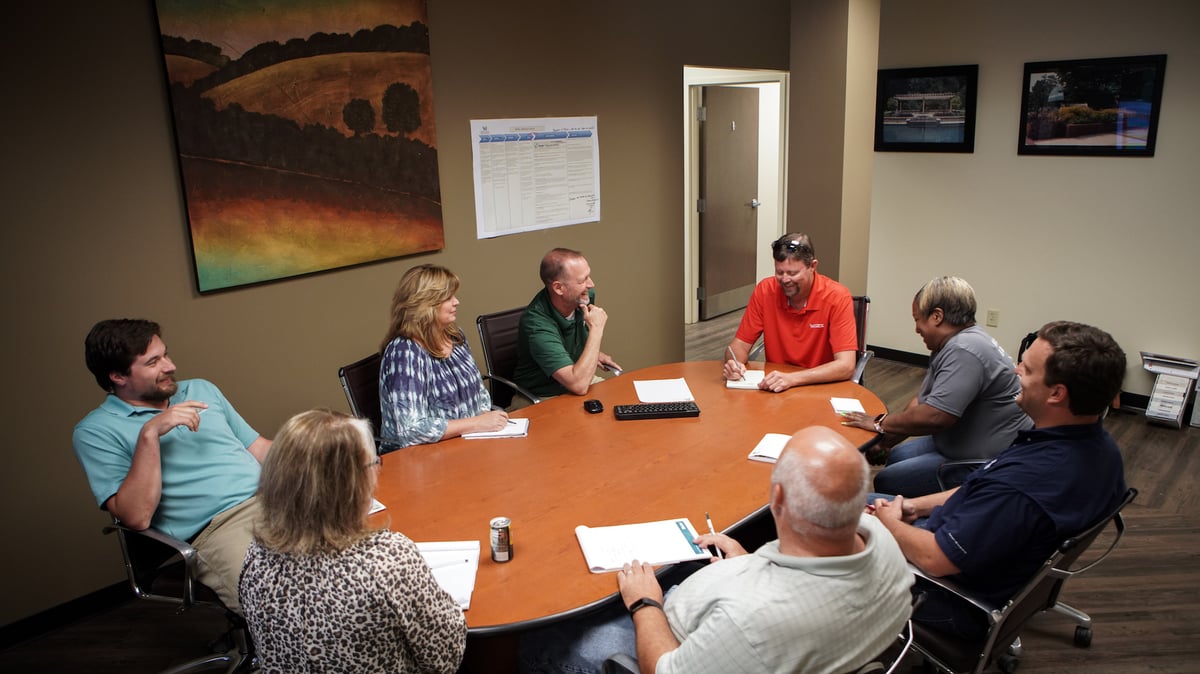 We also discuss those little details that are important to you. What are your pet peeves as a property manager?

We identify that from the beginning, so you stay happy.
4. Ask About Their People
Their people will be on your property. Often. Who are they? How long have their employees been working there?
Will you get a brand-new crew or a seasoned, experienced one? And are those crews in the country legally?

Ask if the company uses e-verify and does drug testing for employees.
5. How's Their Communication?
Communication is huge in choosing a commercial landscaping company.

How will they communicate with you? Ask for details.

We take photos of your property before our crews visit for the first time. We take photos again 30 days after our work begins.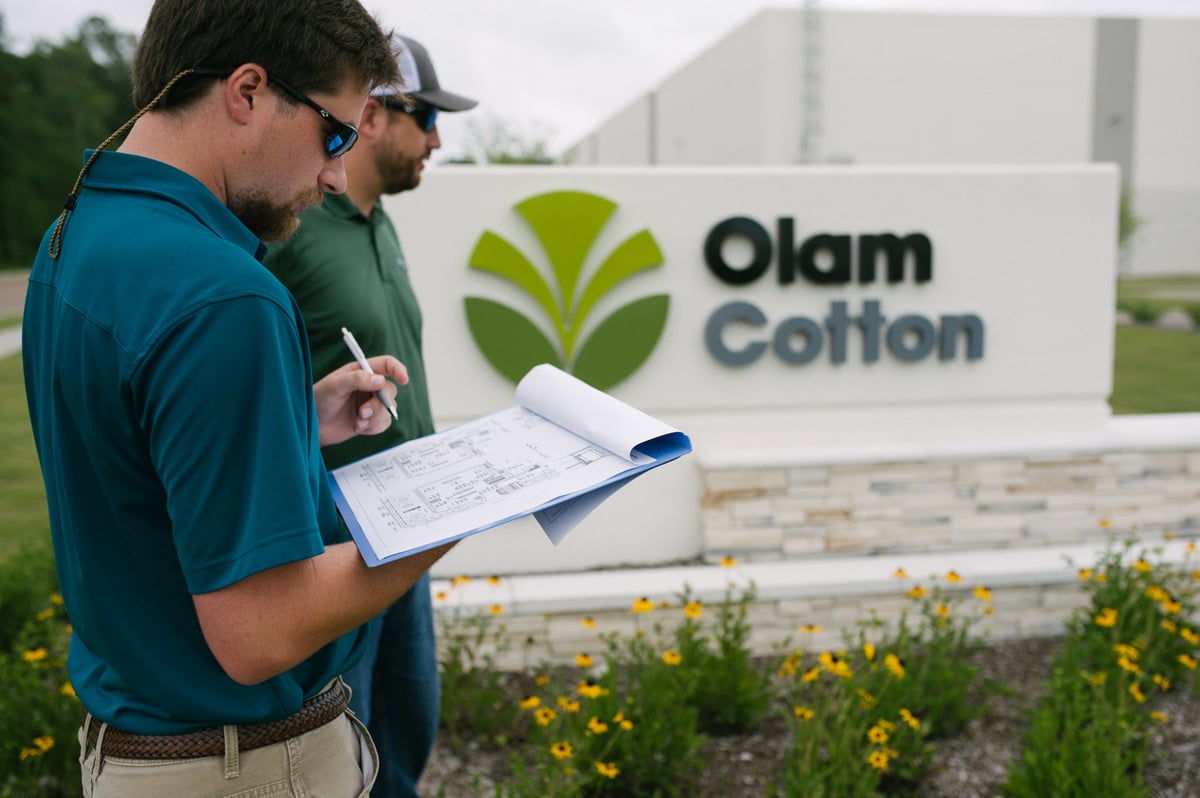 Property managers get a report detailing the difference that's already been made, as well as our plans for the property moving forward.

It's just one example of the frequent and detailed communication between Michael Hatcher & Associates and property managers.

If it's raining, we'll send you an email to say, "Hey, we got rained out so we're not coming today. We'll be there tomorrow."

Chances are, you'll hear from us before you need to reach out.
Ready to Hire a Memphis Commercial Landscaping Company? Trust Us
Of course, you're in this to make sure your property is safe, functions well, and looks great.

You want less stress, more time to spend on your customers and business, and peace of mind.

Ask the right questions as you're hiring a commercial landscaper and you'll get a bonus: you end up looking as great as your property.

We'd love to tell you more.
Are you ready to boost the appeal of your commercial property and turn your landscaping worries over to a well-prepared team of pros? Talk to one of our commercial landscaping experts today! We'll meet at your property, create a custom plan, and get you on your way to enjoying a beautiful, worry-free property.