There's always hard work going on over at Michael Hatcher & Associates, but if you want to get to the heart of the company, follow the laughter.

You'll find team members joking and calling each other by nicknames like "Santa Claus," "Sunshine," and "Junior Juice."

You'll wander into celebratory cookouts where top managers man the grill and happily wait on hungry crew members.

You'll see ice cream trucks roll up and piles of pizzas delivered and goody bags handed out to crew members on holidays, or just because it's really hot and they work really hard.

And when a phenomenal sales team wraps up a year of impressive sales, there's a PowerPoint presentation giving each one a nod, Kelly Ogden saying a few words and handing out gift cards, and a lot of laughter.


"When the company wins, our employees win," says Ogden, General Manager of Commercial Maintenance. "We like to share our successes with our employees. It's a way to show how important everyone in this company is. It's a group effort."

These celebrations bring everybody together, Ogden says.

"A lot of people don't know what everybody else in the company does," he says. "This celebration brought all the people together who touch sales, so they get to know what each other contributes."

Procurement Manager...Director of Business Development...Contract Administrator. Landscape Construction Supervisor...The list goes on.

Here's the celebratory presentation they enjoyed, including the compliments colleagues shared about each other.

Their nicknames are listed, too. Otherwise nobody would know who we're talking about.
Lana "Momma Brown" Brown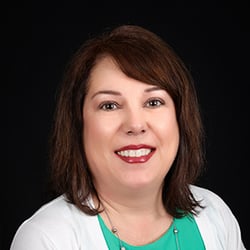 Human Resources Manager
"Lana led the entire HR and IT department through quarantine and remote working. Major accomplishment.

She's the glue that holds the company together, and the sounding board for everyone in the company."

— Trey Ball and Kelly Ogden
Cameron "Cam" Poindexter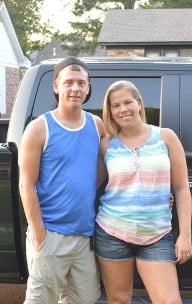 Landscape Construction Supervisor
"Cam is relatively new to the supervisor position, but since starting in Commercial Maintenance in 2011 he has climbed his way through multiple roles in Landscape Construction. His biggest sole supervisor jobs this past year were at Legacy 6, The Bakery, and South City 1&2.

Cam has excelled with his confidence in dealing with site superintendents and being able to juggle multiple job sites. We look forward to his continued success as we lean on him for his irrigation and landscape experience, and his ability to keep things light."

— Jeff "Buddy" Peterman
Steve Tice "87"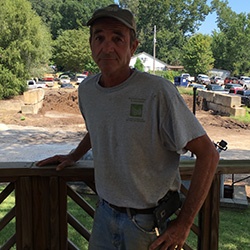 Landscape Construction Supervisor
"Steve has one of the longest tenures with the company at over 21 years. He excels at being able to handle challenging hardscapes. He is at his best when he has a difficult paver job, water garden, or block wall installation.

Avenida was his biggest job this past year and it was challenging. Tice was able to handle the largest paver job to date along with difficult drainage and interior courtyard work. Hopefully, he isn't thinking of retiring anytime soon. His experience is invaluable to our company."

— Jeff "Buddy" Peterman
Larry "Santa Claus" Brown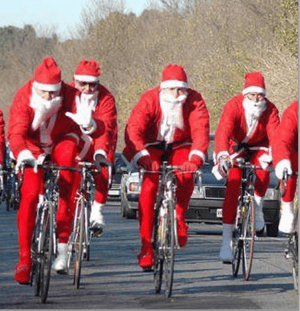 Procurement Manager
"Santa Claus has been a God-sent employee for Landscape Construction. He is the man behind the scenes, rarely seen, but an integral part of our complex machine.

By staying under budget and on time, he allows the crews to be as efficient as possible. Huge thank you to Larry Brown."

— Jeff "Buddy" Peterman
Tina "QT" Taylor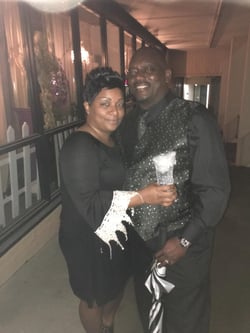 Contract Administrator, Landscape Construction
"And then there's Tina. As everyone knows, she is the office buddy. She loves to talk, and we love her for it. She does the little things that go unnoticed by most but contributes by making all our jobs easier.

From job locates, costing, safety logs, she is happy to help, and we thank her for everything she does."

— Jeff "Buddy" Peterman
Jeff "Buddy" Peterman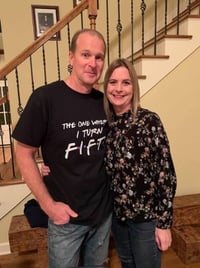 General Manager, Landscape Construction
"What can I say about this guy? He takes a tremendous amount of pride in what he does.

He led and developed a TEAM that produced $5.8 million in house and a total of $6.4 million revenue. Come on, MAN!"

— Kelly Ogden
Stephen "Sunshine" Shikle, PLA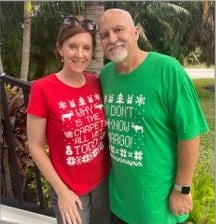 Senior Landscape Designer/Sales
"One of the hardest working guys I know. It makes no difference what time or day — he will be side by side with you to achieve and exceed the goal.

A multi-talented person that has sold / designed / estimated more than anyone in the department year over year."

— Kelly Ogden
David "Smiles" Loyd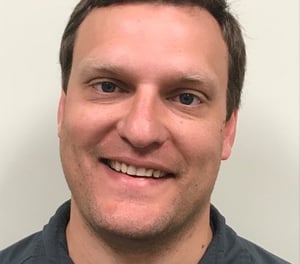 Senior Designer/ Sales
"The silent guy that always smiles. David was able to double sales from '19 to '20 and finished the year very strong, finishing the year with a combined $950,000 in sales.

The future looks as bright as this mug shot."

— Kelly Ogden
Ron "Juan" Bobal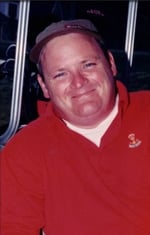 Director of C&I Business Development
"He's always trying to separate himself from the herd and he is doing a great job of that. Ron has a pace of movement like no other.

He's responsible for dragging in more than $3.2 million, but with the help of his partner in crime, Stephen Shikle, they closed $3.2 as a duo."

— Kelly Ogden
Jim "Running Man" Williams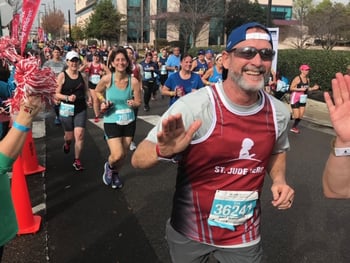 Director of Business Development, Commercial Maintenance
"Running! Always running! The next relationship, the next sale, the next appointment, the next opportunity to mentor, but most important, running with a purpose!

Jim has closed over $1 million of Commercial Maintenance in his first year on the MHA Team. Keep running, Jim!"

— Kelly Ogden
Alex "Snow Boss" Moore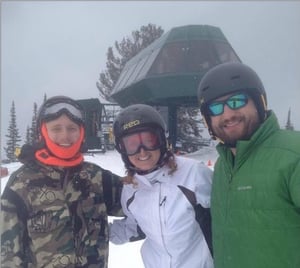 Senior Account Manager CM
"Alex has held a lot of different positions with the company but has found his spot. He sold $353,000 in enhancements in 2020 and was instrumental in helping Jim with estimating the millions of dollars in Commercial Maintenance proposals.

I look forward to working with you in 2021 and many more years to come."

— Kelly Ogden
French " Frank" Hobbs
Commercial Maintenance Account Manager
"Throwing another bid out and selling whatever he can, Frank has grown into a salesman of the year category with off the chart numbers in 2020.

Over $445,000 in enhancements sales and it could have been more if I didn't throw water on his fire. As he so often says, 'I got a question for you.' Well, I got a question for you, Frank: how much you got in 2021?"

— Kelly Ogden
Chris "CP30" Pierce
Commercial Maintenance Account Manager
"Southwind, Southwind, Southwind! Great job preparing for the World Golf Championship, which was a big success.

2021 will be a great year for us."

— Kelly Ogden
Sherry "Scary" Vowell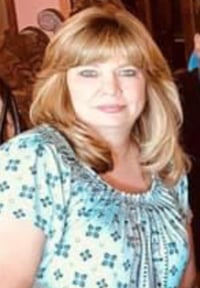 CM/RM Contract Administrator
"'I don't know what to do with this?' is her favorite question to ask me. I don't know what I would do without Sherry. She was able to help re-budget the entire CM budgets in 2020 that have not been touched in years.

We are going to roll in 2021 with her confidence and take-charge attitude."

— Kelly Ogden
Josh "Jr. Juice" Wilder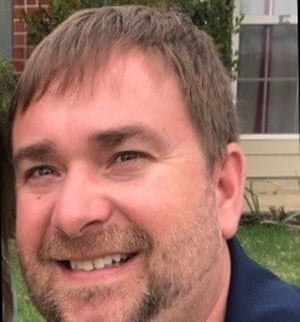 Operations Manager, Master Lawn
"Josh played a huge role in Mid-South Turf and Ornamental production integration. He met with hundreds of customers to solve lawn issues or service problems.

He did an outstanding job managing 900 new sales into our service routes. Josh is the best Christmas light installer on this side of the Mississippi."

—Joey "Juice" Steele
Sharon "BunzBunz" Sullivan
Customer Service, Master Lawn
"Sharon played a huge part in the 1,100-customer Mid-South Turf and Ornamental integration.

In peak season she answered more than 900 phone calls a month. Sharon and Linda combined for more than 10,000 calls."
—Joey "Juice" Steele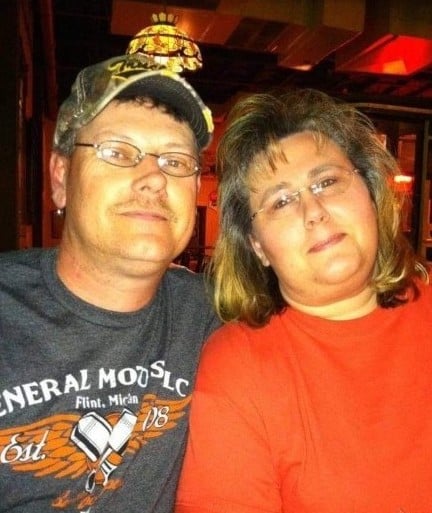 Linda "Momma" Steele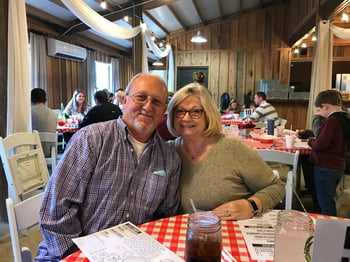 Customer Service, Master Lawn/ "Mail Lady" (Karl Malone)
"Linda created standard operating procedures for all weekly, monthly, and yearly Real Green tasks. She set up and monitored the collection process.

She built all reporting models needed for marketing, sales, and production. And she showed everyone in the entire company (except Russ) how to do a pivot table."

— Joey "Juice" Steele
Debbie "Cussing" Pennington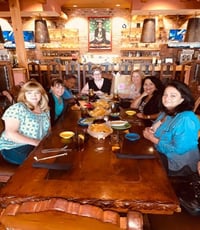 Master Lawn Sales
"Debbie sold $400,000 in new sales in 2020 with 850 new customers and $95,000 in enhancements.

She's a die-hard saleslady who lives each day to achieve or exceed her sales goals."

— Joey "Juice" Steele and Kelly Ogden
Pam " How many years you worked here?" Whitley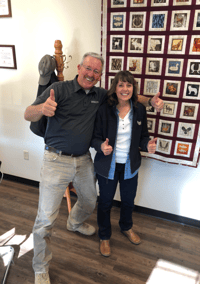 General Manager, Residential Maintenance
"Our residential customers are so lucky to have you, Pam. Thank you for leading the RM team to such a successful year in 2020.

And most of all, thank you for your passion in taking care of every single one of your employees and customers."

— Russ Sneed
Larry Steve Bishop "FG"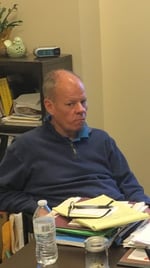 Residential Maintenance Account Manager
"Larry has great customer relationships coupled with years of experience in the field.

His knowledge and skillset drive him to be a problem solver, which in turn creates a trust with clients and drives enhancement results."

— Pam Whitley
Kennon "The Killer" Stringer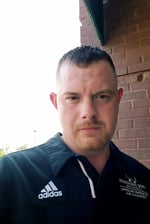 Residential Maintenance Account Manager
"Kennon's relentless spirit keeps him active in pursuing opportunities.

He is driven to meet sales goals and help the team achieve them."

—Pam Whitley
Gaby "GABZ" Bermudez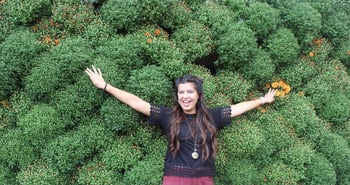 Talent Acquisition Manager
"Singing your praises is what we'll all be doing once you fill the funnel with all of our employee needs.

Welcome to the team!"

— Kelly Ogden
Kelly "Quite the Poet" Ogden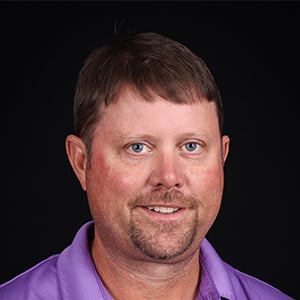 General Manager Commercial Maintenance
"If you can deal with him every day — and get over his loving delivery of jabs he throws your way each day — Kelly is the most reliable and selfless person in Desoto County and half of Shelby.

Congratulations for delivering $10.8 million in 2020 vs $9.5 million in 2019. Well done, Kelly, thank you."

— Russ Sneed and Trey Ball
Trey "TB" Ball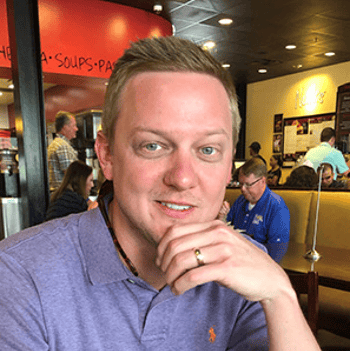 CFO/General Counsel/BFF
"Trey is always eager to assist and offer support in many ways. A few years ago, he introduced the idea and concept of how a Sales Focused Company could impact our fiscal stability. For many years at MH&A it was a company with a core culture focused on production, and it still is recognized as a company that can get things done.

"Today and going forward we will be a company that is focused on creating and building a culture that is focused on growth and Trey will be there to continue the support for us in all those endeavors."
— Michael Hatcher
"The" Russ Sneed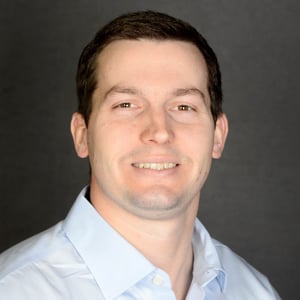 Chief Operations Officer
"Russ recently joined our team and has quickly established the working relationships that will support us in our future success. He often challenges all of us to 'Think Bigger than We can Imagine.'
With his innovative approach and experience he has promptly focused our objectives and offered a new leadership style with the deliberate intention of keeping our core value of 'Setting The Standard.'"

— Michael Hatcher

From Michael Hatcher: "As we move into the excitement of 2021 and what the future potential offers our company, we are building a growth culture in our company that will take us to new opportunities yet to be realized."
Let Us Meet Your Commercial Landscaping Needs
Our people make us who we are, and help us deliver the best service to our customers.

We'd love to show you.

Are you a commercial property manager in the Memphis, TN or Northern MS area? Are you ready to boost your property's appeal or make your job less stressful? Contact us today for a property assessment.

Or do you want to work with our team of skilled, experienced, and personable people like Gaby, who considers every day a new adventure? Learn more about careers at Michael Hatcher & Associates.