Maybe you don't get too freaked out about winter. This is the mid-South, after all, not Minnesota.

All the more reason to prepare.

When snow and ice hit here, it's a big deal, not a ho-hum daily occurrence. (Have you seen the fleets of snowplows they have up there?)

Here in the mid-South, we might not measure our snow by the foot, but we get a lot of winter rain that can instantly transition into slick sleet, ice, and snow with a slight dip in temperature.

Is your property ready?

Here's a handy prep list, from fall landscaping tasks to snow services:
How to Prepare Your Commercial Property for Winter: Landscaping Services
Now's the time to tidy up any landscaping loose ends before winter sets in, from wayward branches to piles of messy leaves to blowing out that irrigation system.
1. Find and Fix Drainage Issues
Extra water that's been mostly just a nuisance in summer can soon turn treacherous once it freezes.

Are your storm drains clear of leaves and debris? Clogged drains will flood, then freeze, becoming dangerous.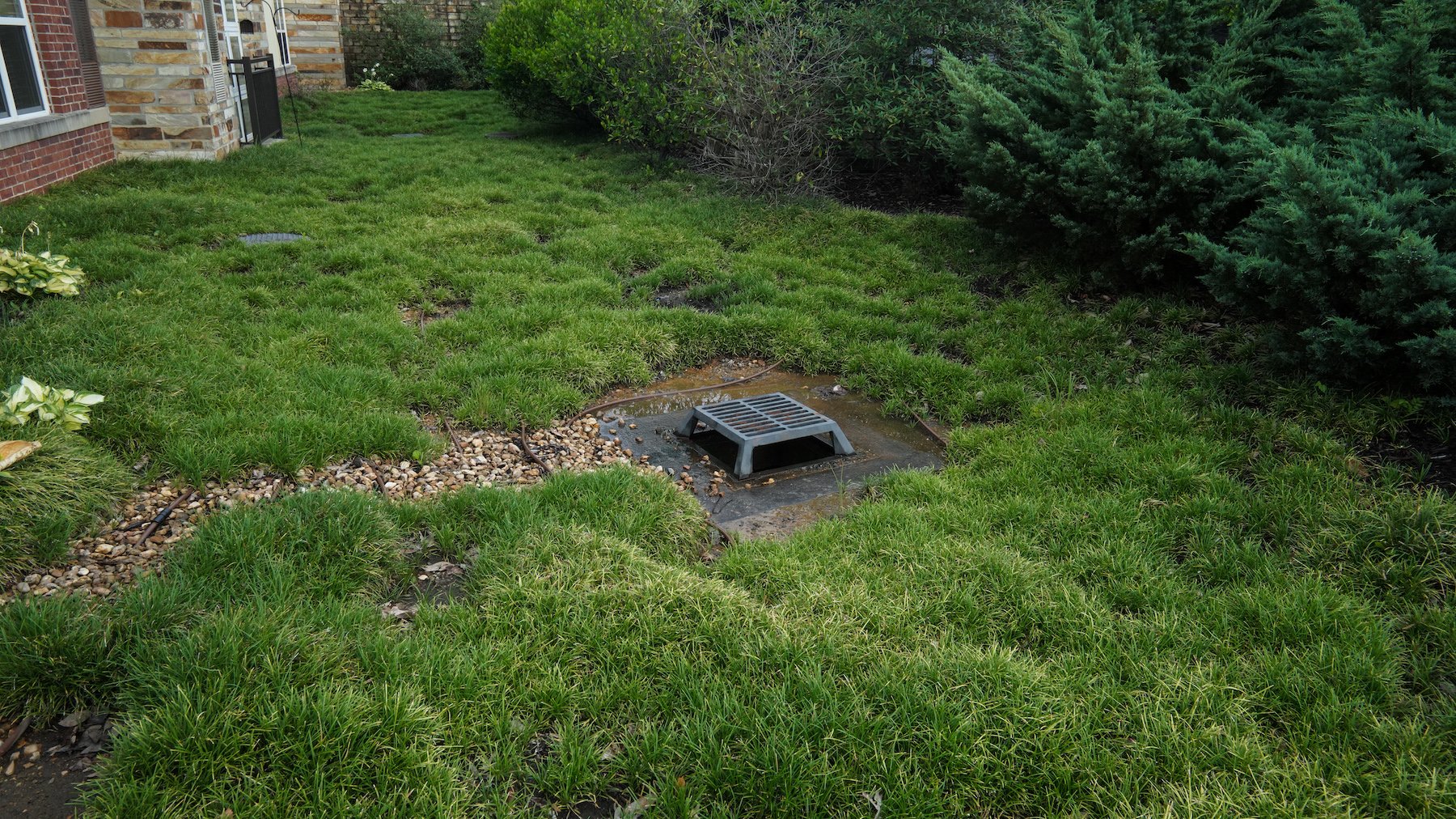 Are gutters dumping too much water on paved surfaces? When that pooled water freezes, you have a liability issue. Redirect gutters as needed.

Do your hardscape surfaces have the proper grade so water isn't accumulating?

You get the idea. Water turns to ice, so prepare your property for winter by tending to drainage issues before freezing temperatures hit.
2. Tend to Dead Trees or Branches
The weight of snow and ice can cause even healthy trees and branches to topple. It's especially dangerous to weak dead and dying branches.

Winter weather can cause them to suddenly crash down from above, threatening pedestrians, parked cars, and your buildings.

Check for dead and dying trees and branches that should be pruned out before they take an unfortunate and potentially costly tumble.
3. Remove Leaves to Prepare Your Landscape for Winter
Heavy, wet leaves can suffocate your turf and encourage disease. Pedestrians can slip on them.

And piles of leaves just look like a mess, giving the impression your place is neglected.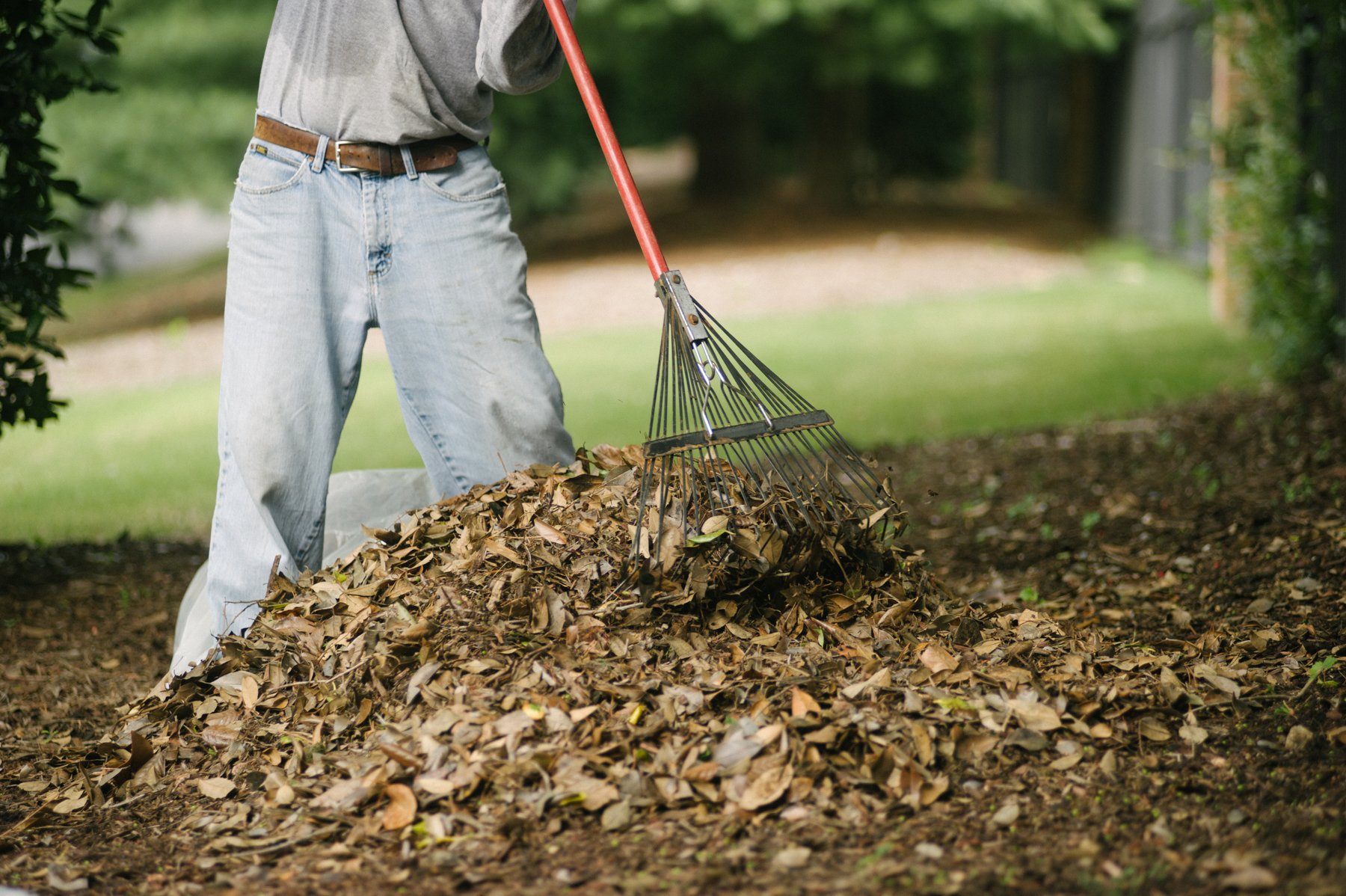 Get them out of there.

A slick covering of snow or ice makes leaves even more treacherous. And, they can clog drains, causing backed-up water that can quickly turn into slick ice.
4. Don't Forget Fall Mulch
If you've hung out here with us at all, you know how much we love mulch.

It helps your soil retain moisture, keeps weeds from sprouting, prevents rain from washing away your landscape soil.

Adding mulch in fall also insulates your soil, so helpful earthworms stay active longer in the season, improving your soil.

And it insulates your plant roots, protecting them through the stressful freeze and thaw cycles all winter.
5. Aeration and Overseeding
Fall is a great time for aeration and seeding.

Cooler temperatures help your lawn recover more easily. Aeration encourages strong root growth before winter sets in.

Need a reminder about what the heck aeration is?

Aeration uses a machine to pull out tiny cores of soil from your lawn, allowing water and oxygen to get to the roots. Now, your lawn's roots can grow nice and deep, producing a lush, healthy carpet of green.

If you have high-traffic areas — and many commercial properties do — they can especially benefit from aeration, since they're more prone to soil compaction.

Aeration is typically followed by overseeding, as the holes created by aeration are perfect new homes for that grass seed.
6. Winterize Your Irrigation System to Prepare Your Commercial Property for Winter
You need to remove the water from your irrigation system and turn it off before the first freeze, which normally comes about mid-November in Memphis.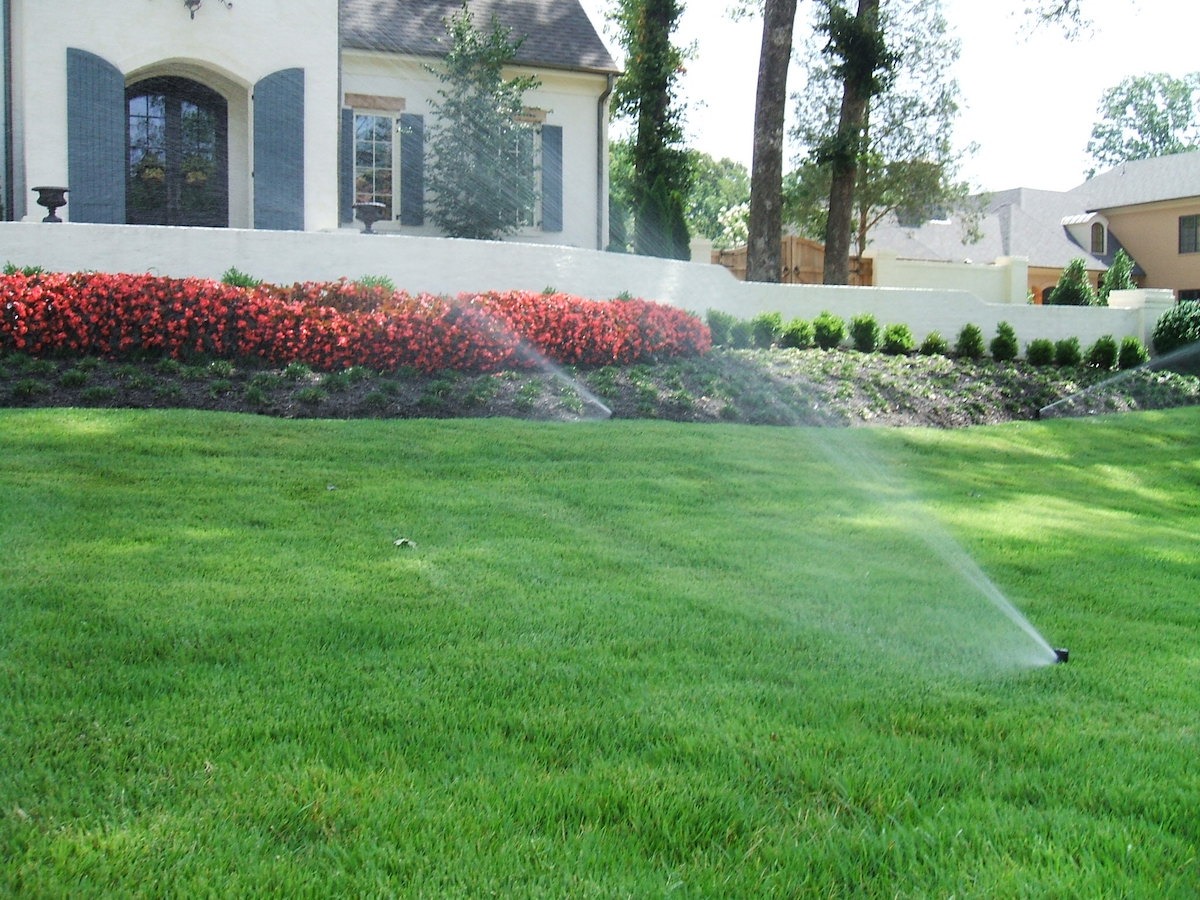 If you don't, brave yourself for costly repairs like damaged pipes and system components.

Your irrigation tech will blow all the water out and tend to your drip irrigation system, too. as any leftover water can cause components to burst.
How to Prepare Your Commercial Property for Winter: Snow Services
If your snow removal company makes winter look easy, they're doing their job right. But don't let 'em fool you — good snow management takes a lot of planning and preparation.

Here's what you can do:
1. Sign That Snow Contract NOW
Don't wait until the first snow or ice event to decide you should book a snow removal service.

You might be out of luck.

Good snow management companies book up early. And lots of preparation goes into the plan of attack for your commercial property.

The best companies work hard ahead of time to create custom snow removal plans that fit their customers' unique needs.

They meet customers on-site, walking the grounds with them to plan exactly where to put the snow and to find out their exact expectations.

They should want to be well acquainted with your parking lots, entrances, loading docks, walkways, curbs, and drains.

This isn't a job to do the night before a snow storm. By then, a reputable snow removal company already has its routes, plans, subcontractors, and supplies all in place.

Planning ahead also means they'll have all the ice melt products they'll need to serve all their customers, without running out.

How to prepare your commercial property for winter? Plan ahead.
2. Make a Map
Work with your snow removal company to map out areas of your property that need to be serviced.

What are your priority areas? Handicap parking spots? Loading docks? Sidewalks? Front entrances? Any sloped areas?

The Hatcher team makes detailed maps of customers' properties after meeting to discuss their areas of concern.

What time do retail customers open their doors? When are peak shift change times for industrial site clients? When are their loading docks the busiest?

All that planning beforehand means prompt and skilled snow and ice removal when the time comes.
3. Create a Weather Emergency Plan for Tenants and Employees
Once you have your winter weather plan in place, don't keep it to yourself — share it with your tenants, employees, delivery companies, and others who regularly visit your property.

Everybody likes to be in the know.

When will your snow removal company start plowing? Where should they park? Where will the snow be piled?

Remind them not to park near entrances, handicap spaces, or storm drains.
How to Prepare Your Commercial Property for Winter? Trust Hatcher
Good commercial snow and ice management services don't just happen. They're planned ahead — including prepping your property for anything winter dishes out.

We'd love to answer your questions, share our plan, and assure you we'll be on top of the snow and ice — before it even gets here.

Ready to boost your property's winter safety? Talk to one of our commercial landscaping experts today! We'll meet at your property, create a custom plan, and get you on your way to enjoying a safe, worry-free property.