When your landscaping company falls down on the job with your commercial property's lawn care, it's a nuisance.
When they don't deliver on your ice management services, it's a serious liability concern.
At Hatcher & Associates, we know how serious ice management is for your commercial property. You need to know your property is safe for customers, visitors and employees. There's no time in your busy day to wonder if snow and ice management services are on top of things.
Alex Moore, commercial maintenance operations manager at Hatcher & Associates, understands your worries. We call him our "Snow Boss" for a reason.
Here are his top 10 ice management tips:
1. Follow the Forecast
Ice management starts with the weather forecast. Don't have time to watch the forecast like a hawk? We can do it for you, including enlisting the insight of local meteorologists to help us plan our ice management attack.
Here in the mid-South, we get a lot of winter rain that can instantly transition into slick sleet and ice with a slight dip in temperature.
Choose a company that knows about ice before it happens, and you'll know your property is in good hands.
2. Communicate
No property manager wants to wonder if their snow and ice management services company will show up when an ice storm hits.
The liability stakes are too high.
You shouldn't have to call your ice management service with worried questions and doubts.
We like to make sure our clients know the plan well ahead of time, and we put a high priority on proactive communication.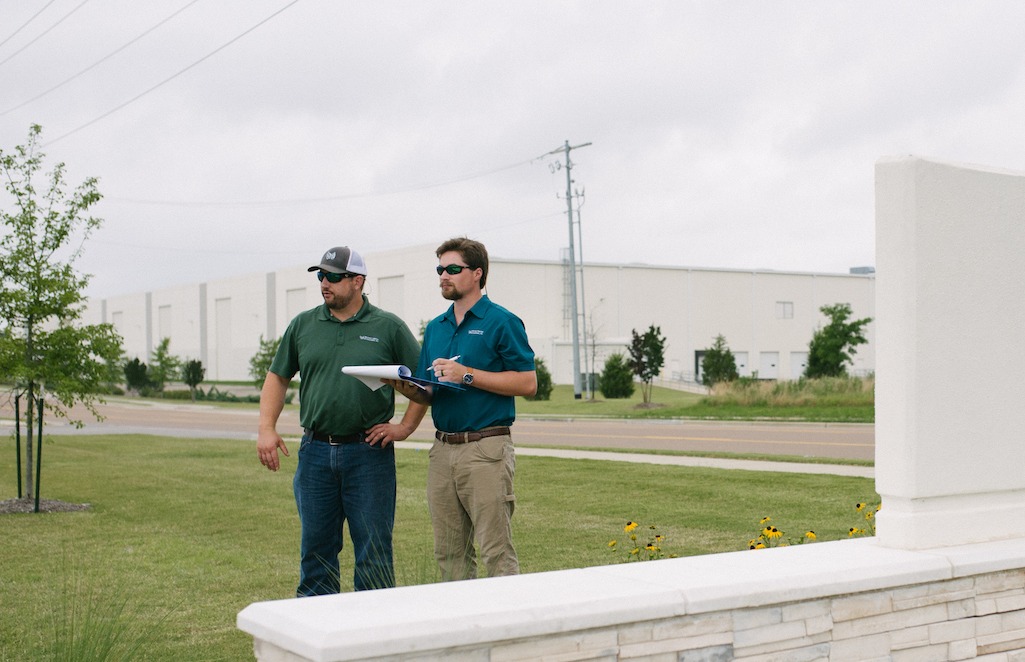 If we're preparing our equipment on Friday for an impending storm due Monday, we let you know.
Then, you'll have the information you need to keep your own customers, employees and clients informed.
3. Rely on Brine
The best snow and ice management services in Memphis know to enlist brine in their attack on ice.
The liquid mixture of water and salt is sprayed on roads, parking lots, and walkways, usually before a snow or ice storm, to prevent snow and ice from sticking.
But brine can be tricky. It takes a pro to use it effectively.
If rain shows up before the snow or ice moves in, it washes away the brine, so there's no sense in applying it.
If the temperature is below 20 degrees, or the pavement is too cold the brine freezes.
And if the ice moves in quickly, with little or no warning, there's not enough time to apply brine first.
Work with a snow and ice management services team that knows how to enlist brine at just the right times.
Bonus: Brine is much less damaging to plants than traditional rock salt. Brine uses one quarter of the amount of salt as traditional rock salt, so it's gentler to the environment, too.
4. Pick Your Priority Areas
Every property has certain areas that are top priority for ice management.
Handicap parking spots
Loading docks
Sidewalks
Front entrances
Any sloped area
Choose a snow and ice management services team that makes detailed maps of their customers' properties after meeting to discuss their areas of concern.
Then you'll have no apologies to make about slippery high-profile areas.
5. Work With the Best Ice Melt Products
The best snow and ice management services use the most advanced ice melt products.
Hatcher crews use a granular mix of calcium chloride and calcium magnesium.
It's more expensive than the basic rock salt some companies use, but it melts treacherous ice at lower temperatures than regular rock salt.
6. Choose the Best Timing
You want your snow and ice management services performed at your convenience — not theirs. You need your ice gone, but not at the inconvenience of your customers, visitors or employees.
What time do you open your doors? When are peak shift change times? When are your loading docks the busiest?
Share your company's timing issues with snow and ice management services so they can make their ice management plan based on the best timing for you.
7. Make Note of Slippery Shade
Shaded areas on the north side of buildings don't get enough sun to melt ice. Share these locations with snow and ice management services so they can give those sites extra ice management attention.
8. Beware of Refreeze
Crews melt the ice, the sun comes out and all is well on your ice-free property. Until temperatures dip below freezing at night and any pooled water left refreezes, creating a brand-new hazard.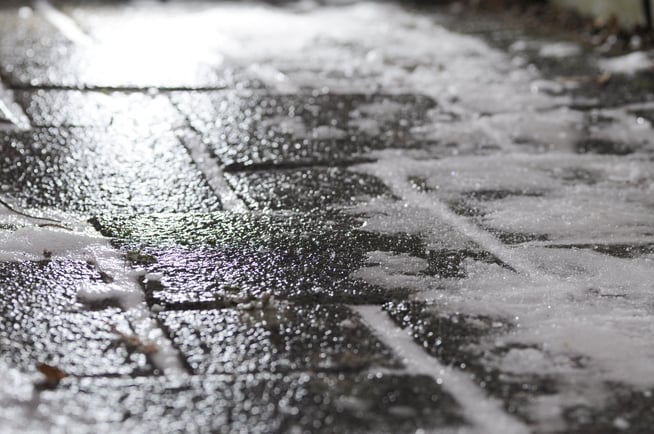 Some customers have it written into their contract that they want us to automatically return to take care of new ice before the start of business.
Others like to decide on a case by case basis.
Choose a plan that works best for your property's needs.
9. Work With Top-Notch Equipment
Choose snow and ice management services that invest in new salt spreaders each year, so the equipment they use on your property is always in great condition, spreading ice melt products accurately and efficiently.
The amount of ice melt product matters. You don't want a company that tosses it around willy nilly. That's wasteful.
Using too much isn't economical, and it's not good for the environment and our precious waterways.
10. Trust Your Ice Management to Hatcher
Ice management is serious business, with serious consequences if it's not done right.
When you're looking for snow and ice management services in Memphis and Northern MS, your search can end here, with us.
From the earliest ice forecast to dedicated refreeze followup, we're with you every slip-free step of the way. ​​
Ready to boost your property's winter safety? Talk to one of our commercial landscaping experts today! We'll meet at your property, create a custom plan, and get you on your way to enjoying a safe, worry-free property.
Image sources: black ice