Some landscape design mistakes are pretty obvious.

If a resident trips because they have to step off the smooth sidewalk (thanks to a shrub that grew too big for its location) at their senior living community, yikes, that's a big mistake.
Not all landscape design mistakes are dangerous. Sometimes poor planning creates a hassle for property managers, who already have enough on their plates.

Poor planning costs money, creates headaches, and might make the difference between filling the place up and having empty units.

How? Let's take a look.
1. Poor Senior Living Landscaping Planning: Plants in the Wrong Spots
Plants grow, so they have to be planted with future growth in mind, with enough space between them.

If they're stuffed in too close together or planted too close to a building or other structure, they'll have to be ripped out and replaced a few years down the road, or constantly pruned to wrangle them into their space.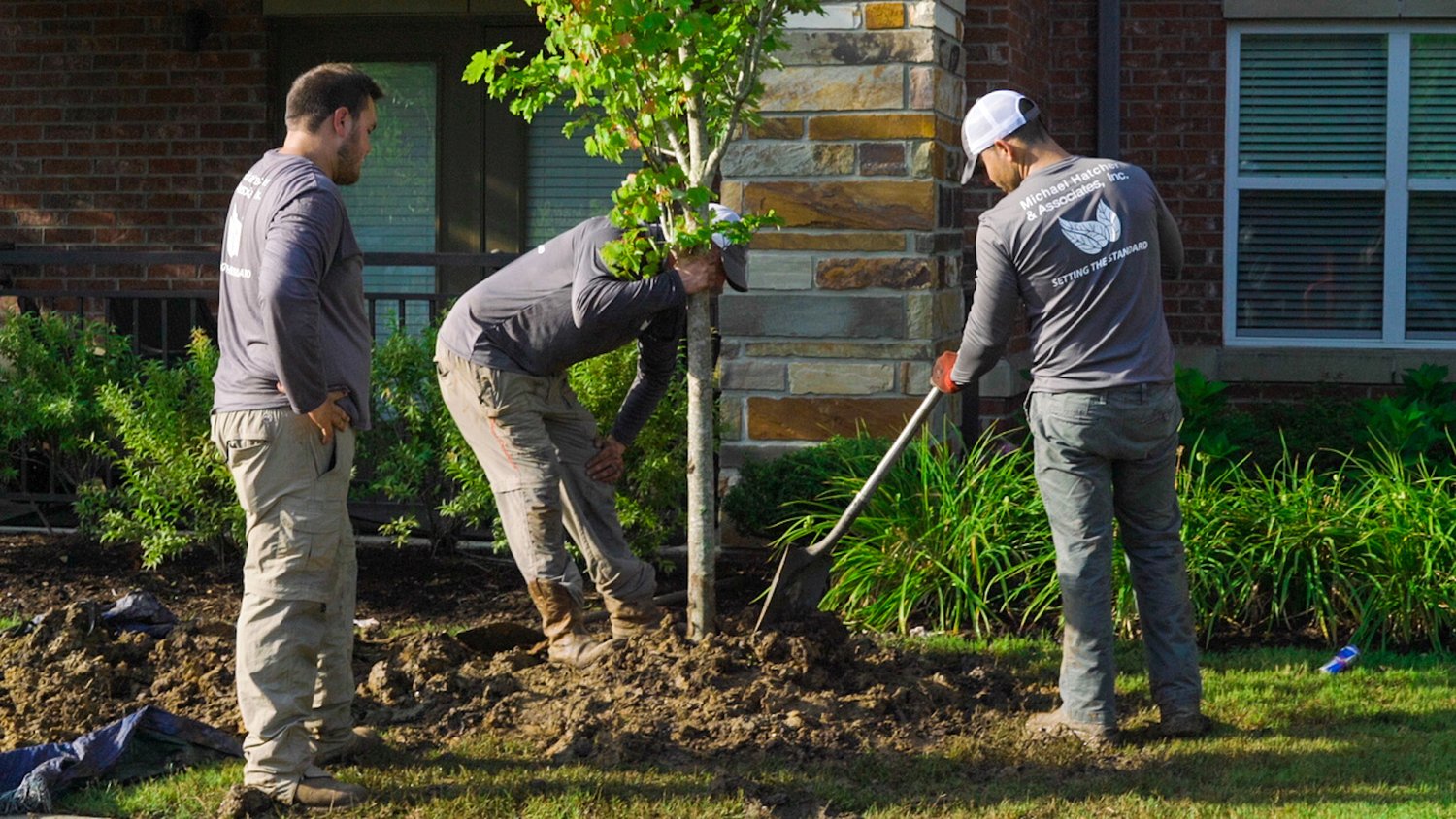 That kind of extra maintenance is costly. Who needs that headache?

Think about plants at the size of maturity — not what they look like as they go into the ground.

When plants and shrubs grow too big, they can cause all kinds of problems for senior living landscaping.
They block the sight lines for vehicles entering or leaving the property; interfere with pedestrian traffic; obscure security cameras; and provide perfect hiding spots for vandals and intruders.

Knowledgeable pros know the growing habits of everything they plant. They won't choose plants that will outgrow their space or need constant pruning.
2. Senior Living Landscaping Hassle: No Outdoor Gathering Spots
Residents of senior living communities love visitors and spending time with each other.

So they need pleasant, accessible outdoor areas to sit, talk, stroll, or have a picnic.

Senior living community landscape design should always include accessible patios or courtyards with shaded outdoor seating so residents can relax with visitors or friends within the community.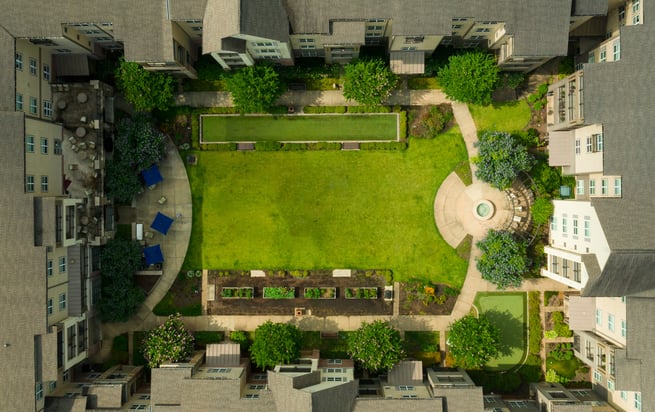 Consider adding extra fun with grilling stations, fire pits, a bocce ball court, or a putting green.

Neglect these gathering spots, and you'll have to deal with a lot of complaints that there's no place to go.
3. Bad Senior Living Landscaping Planning: Signage Problems
Make poor plant choices for around signage and they'll soon get overgrown. That means extra expense to constantly prune or replace them — and complaints from people confused about where to go.

Senior living community landscape design should always include clear, unobstructed, appealing signage for its aging residents and the many visitors on the property.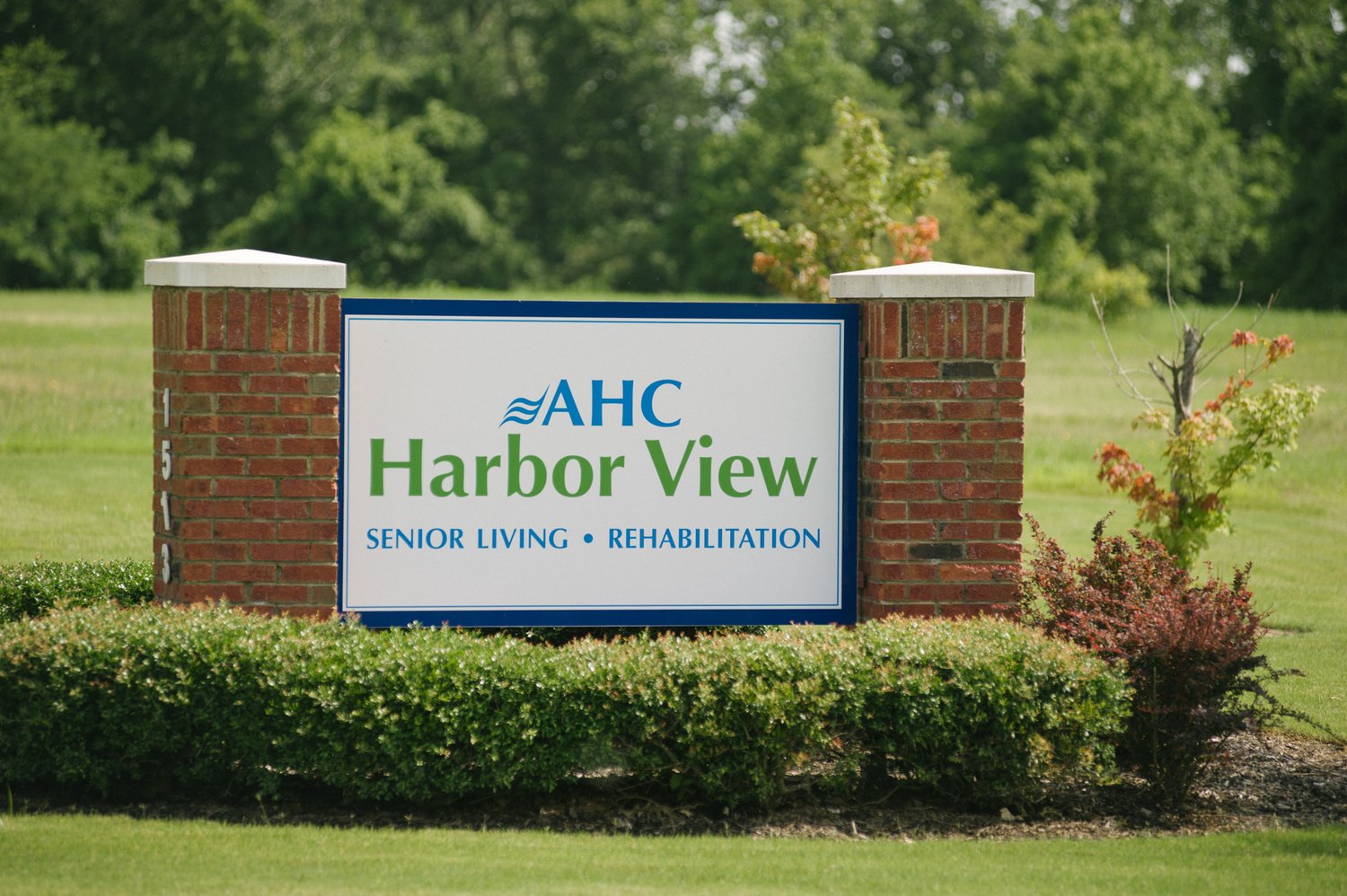 Be sure directional signage is well lit. Senior living residents and visitors want to feel confident about where they're headed, as soon as they turn into the entrance.
4. Senior Living Landscaping Hassle: Walkway Mistakes
Senior living communities often include several buildings on an expansive campus, so walkways are a high-use, crucial aspect of senior living landscaping.

Poor planning can create a big hassle.

What if paths are too narrow to accommodate wheelchairs? Paths should be wide enough to accommodate wheelchairs and pedestrians strolling in pairs. They should be smooth but slip proof, easily walkable so they don't impede wheelchair wheels or snag wheeled IV poles.

What if poorly planned plants encroach on paths, creating a safety hazard?

Avoid placing plants or shrubs too close to walkway edges so they don't impede medical devices.

What if high-maintenance concrete walkways crack or crumble? They're not only unsightly, they're a dangerous trip hazard.

Long-lasting pavers are a better choice.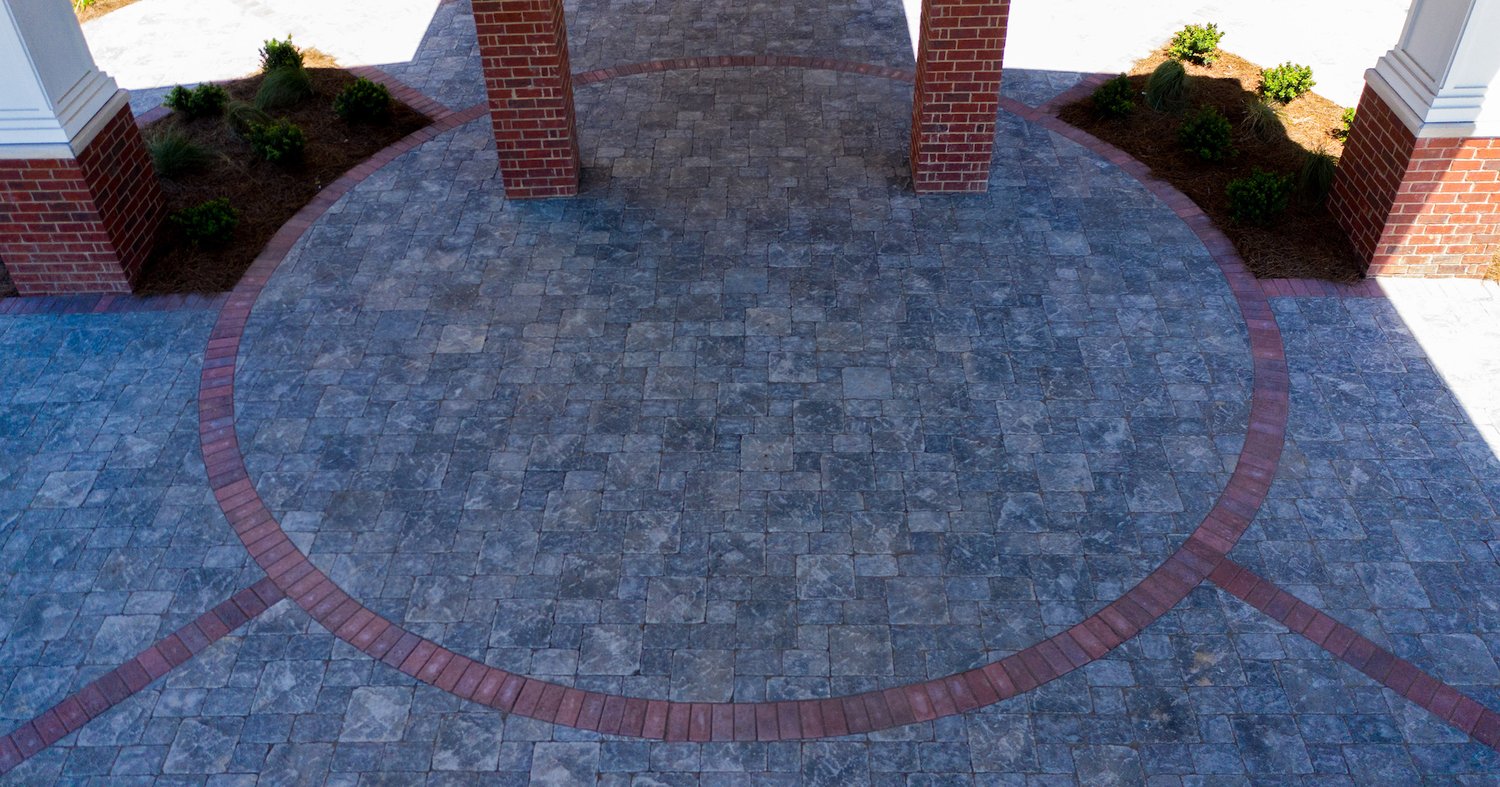 What if wayward irrigation sprays onto walkways, giving unsuspecting pedestrians an unexpected shower?

Be sure irrigation is properly installed and sprinkler heads don't spray onto walkways. Wet pavement and puddles are also slip hazards.
5. Poorly Planned Landscape Lighting
When it comes to senior living community landscape design safety and security, lighting is huge.

Poor planning for landscape lighting means areas are dark and dangerous at night.

Well-designed landscape lighting guides senior living community residents and visitors safely from building to building and provides a sense of security for employees, too, as they walk to their vehicles at night.
Safe lighting deters criminals from breaking in, vandalizing, or lurking in the shadows waiting for potential victims.
Steps and stairs are especially hazardous without safe lighting.
6. Senior Living Landscaping Hassle: Poor Drainage
Imagine senior living residents sloshing through flooded parking lots and water seeping into the foundations of buildings.

Properly landscaped lawns and planting beds naturally absorb runoff from rain and melting snow, but a big storm can cause overflow, creating hazards for pedestrians and drivers and damage to landscaping and buildings.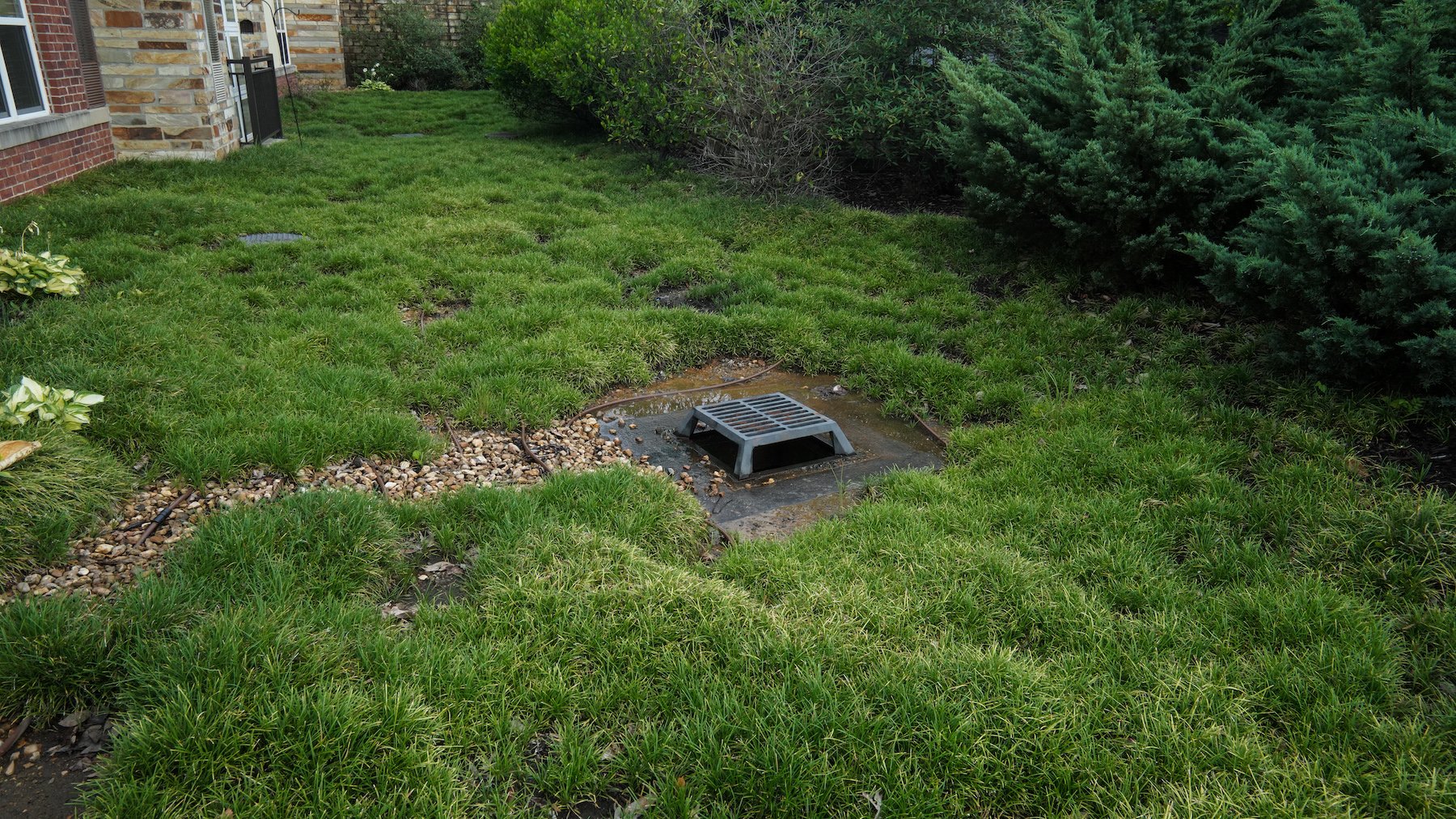 Senior living community landscape design should include proper drainage. There are lots of solutions to drainage issues, including concrete swales; rain gardens; retention basins; re-grading low spots; adding permeable pavers; and terracing slopes.
Senior Living Landscaping: Trust Hatcher
The mistakes that come from bad landscape planning can cost you money to fix them, cause you headaches from complaints, and actually keep senior citizens from choosing your community as their new home.

Choose a commercial landscaping company that gets it right the first time.

The designers and crews at Michael Hatcher & Associates know how to install and maintain senior living landscaping that boosts curb appeal, makes navigating easy, and keeps safety and security in mind.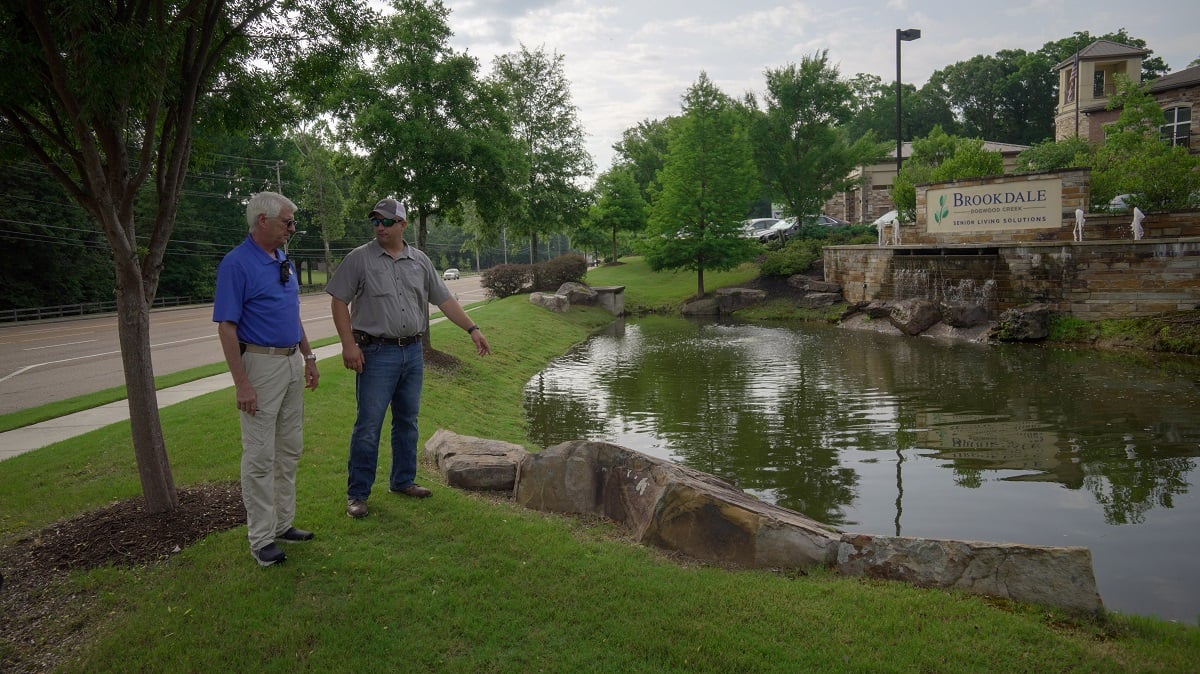 Plants perfect for their spots. Wide, accessible pathways. Comfortable outdoor seating. Safe lighting.

Peace of mind.

Are you ready to boost the appeal of your senior living community, without worrying about costly landscaping mistakes? Talk to one of our commercial landscaping experts today! We'll meet at your property, create a custom plan, and get you on your way to enjoying a beautiful, worry-free property.