So, what's the big deal about planting trees, shrubs, and flowers at your commercial property? Stick them in the ground, keep them watered, and watch them grow, right?
There's way more to it than that.
Plant trees, flowers, or shrubs too close together or place them in the wrong spot and they'll get overcrowded, suffer from diseases or insect damage or die of thirst.
Then your commercial property is filled with ugly, dying plants. It looks bad. You look bad.
There's an art and science to proper plant placement.
Plant them where they're happy and well suited, with plenty of room to grow, and they'll thrive.
You look good.
Check out our commercial landscape design tips for proper plant placement.
Placement For Long-Term Growth
Even the best gardeners are tempted to plant those beauties close together. Boom — instant garden.
But plants grow, so they have to be planted with future growth in mind, with enough space between them.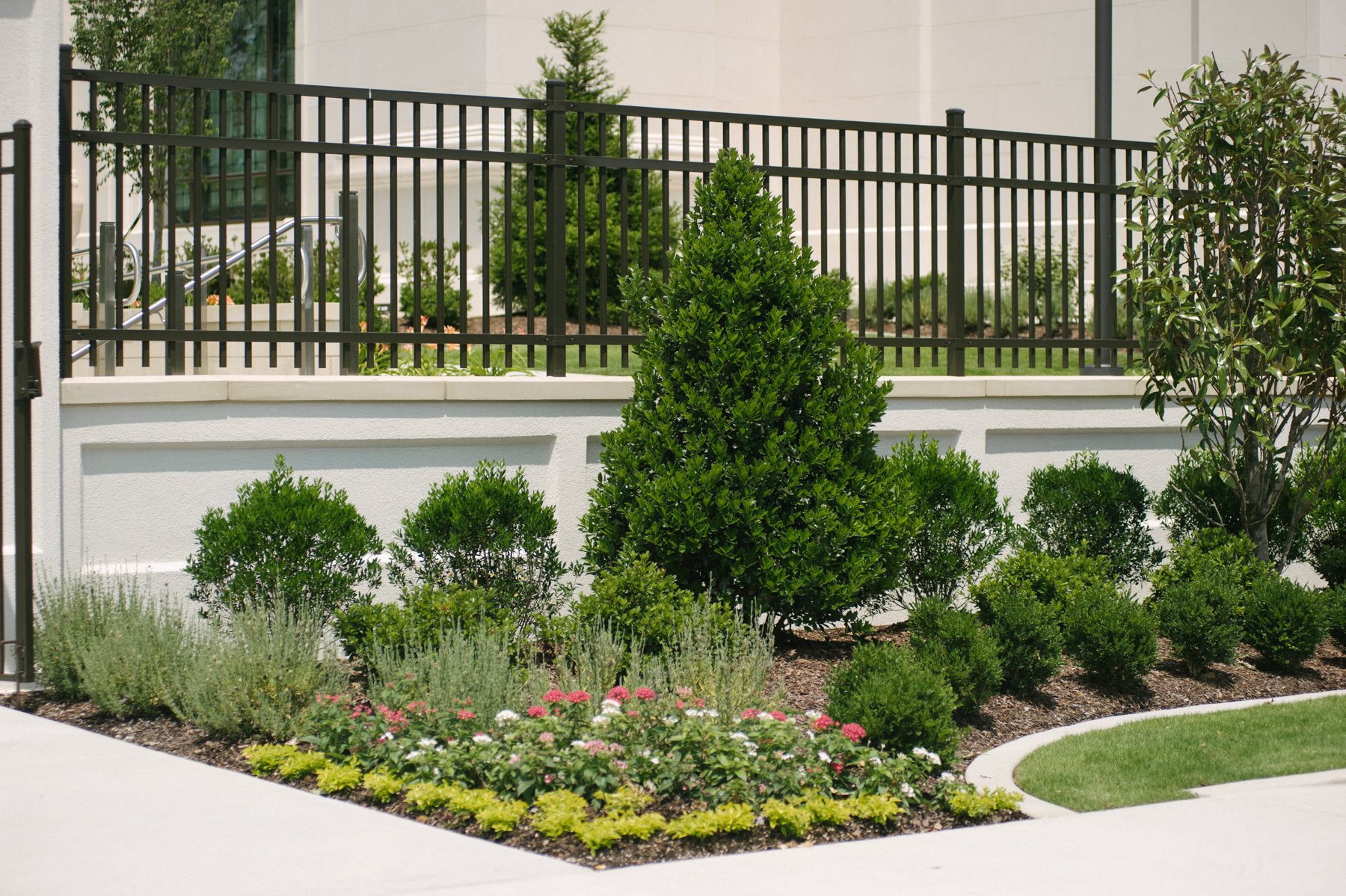 If they're stuffed in too close together, or planted too close to a building or other structure, they'll have to be ripped out and replaced a few years down the road.
And who will have to explain to the property owners (or your boss) that the extra expense is connected to that oversight?
Landscaping experts think about plants at the size of maturity — not what they look like as they go into the ground.
Placement for Safety
If plants and shrubs grow too big, they can block the sight lines for vehicles entering or leaving the property, interfere with pedestrian traffic, obscure security cameras, and provide perfect hiding spots for vandals and intruders.
Knowledgeable pros know the growing habits of everything they plant, so you don't have to worry.
That goes for trees, too. Plant the wrong type in the wrong place and out-of-control tree limbs can snag pedestrians, or block safety lighting, or grow into overhead wires.
You don't want to take that blame.
Placement for Curb Appeal
Landscaping pros know how to choose plants that bloom at different times, throughout the seasons, so your property has great curb appeal all the time.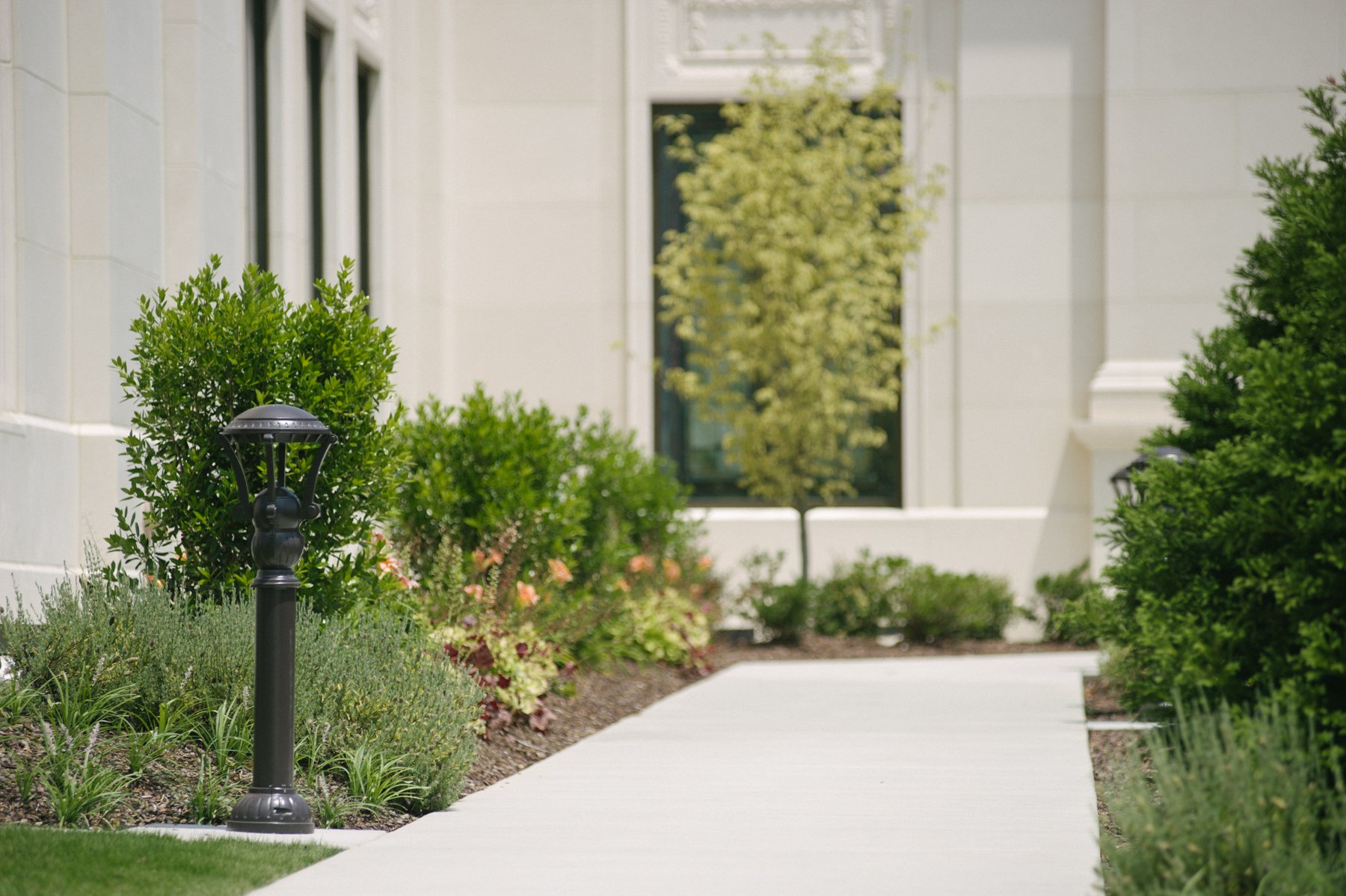 Expert commercial landscaping services include professional designers who plan the placement of plants so they not only have room to grow, but their colors, sizes and textures work together for stunning, multi-seasonal interest.
Eye-catching landscaping, and you'll get the credit.
Placement for Low Maintenance
Not all flowers, plants and shrubs work well together. The pros know how to place plants with similar light and water needs together.
If you place a shade-loving plant next to a sun-loving plant, one of them will suffer.
Group drought-tolerant plants together, and they can share the same watering schedule.
Experts also know your property, and the plants that will thrive in its unique conditions.
Roses need sun. Hostas love shade. Evergreens hate having water-logged roots. Placing plants where they're sure to thrive prevents the need to rearrange everything later.
Smart planning now, no headaches for you later.
Why Tree Placement Matters
All these tips we're sharing go double for trees. Plant a big tree in the wrong spot, and you might not realize the goof until years later, when it's too big and too deeply rooted to move.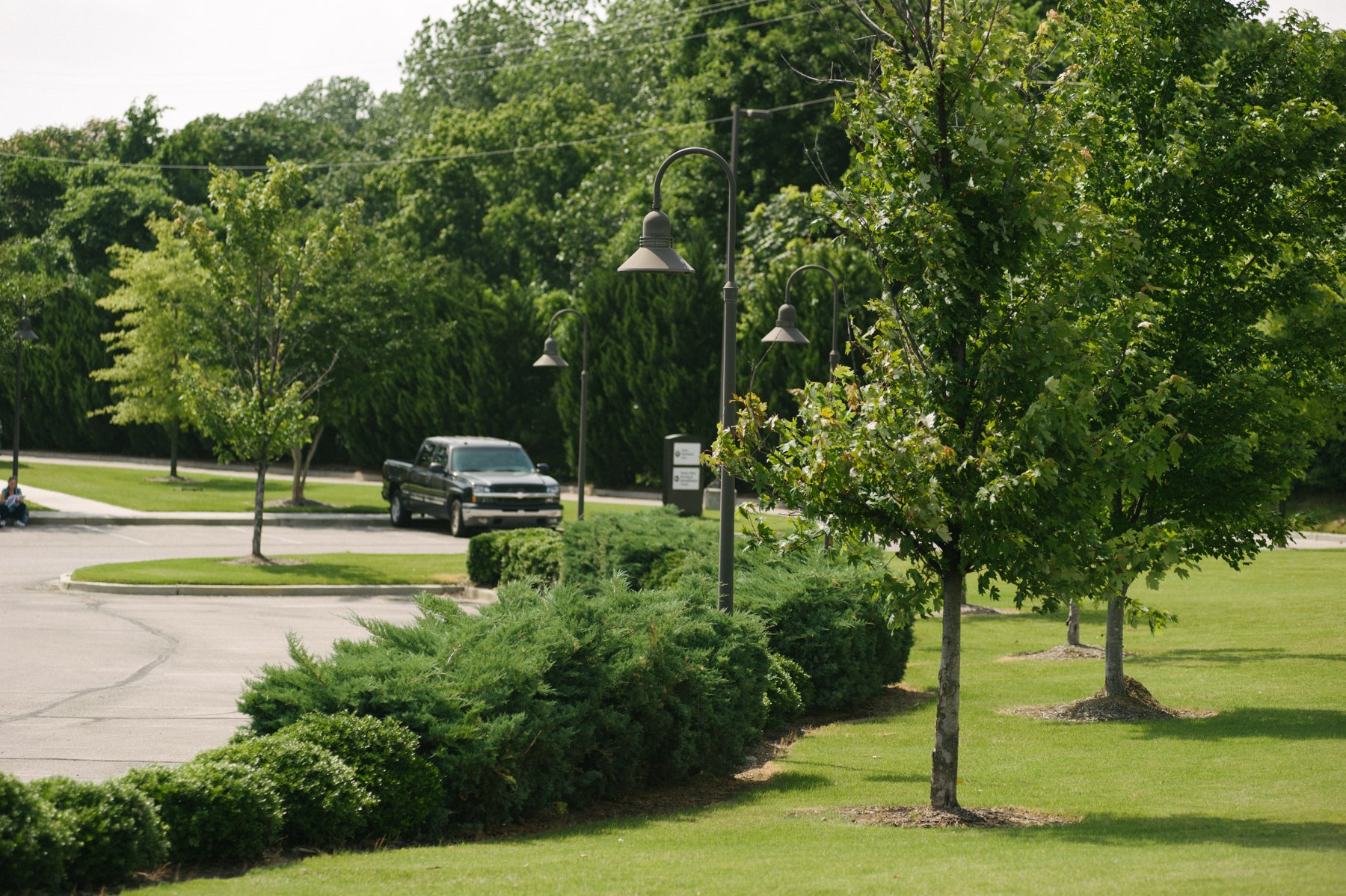 Plant a tree too close to a building on your property and it could pose a danger, dropping big limbs on your roof or on pedestrians.
Tree roots can grow up to three times the width of the tree's crown, which can damage your sidewalks, parking lot or underground pipes.
A skilled landscape designer will do the right research ahead of time, making sure your trees are in the perfect spots, for good.
No worries for you.
Placement to Prevent Your Stress
If your plants are installed too close together or too close to buildings, they'll eventually have to be ripped out and replaced.
That means spending money you didn't budget for, which means extra stress for you.
Better to make sure they're planted right in the first place, by knowledgeable commercial landscapers who know how to plan ahead for plant growth.
Watch This Video to Learn How We Help Industrial Properties
Trust Your Plant Placement to Hatcher
At Michael Hatcher & Associates, we're experts in plant placement.
We know how to design a commercial landscape plan that will age well along with your property.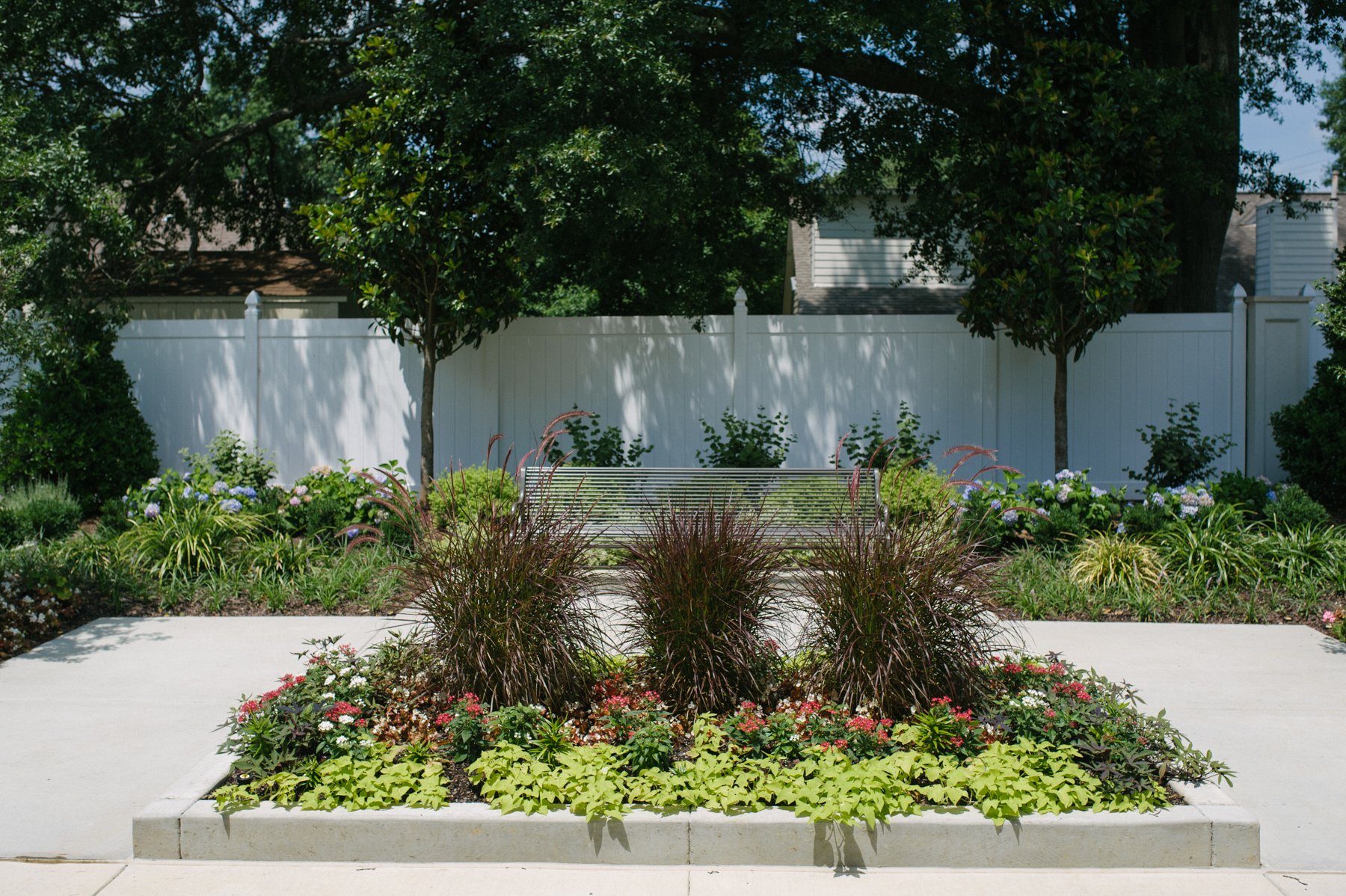 You won't have problems down the road, because we do the expert planning — and planting — in the first place.
Sure, lots of landscapers can make your property look good now, packing beds tightly with flowers and plants for a full and luxurious look.
We look down the road, taking plant growth into consideration, so your landscaping is still healthy, vibrant and appealing 12-15 years from now.
When your landscaping looks great year after year, you look great, too.
Are you ready to put your plant placement worries in our skilled hands?
Talk to one of our commercial landscaping experts today! We'll meet at your property, create a custom plan, and get you on your way to enjoying a beautiful, worry-free property.