Does your office building have an irresistible common area? A place where employees happily settle in for a fresh-air meeting or a much-needed rejuvenating break?
Here in the balmy mid-South, why not?
Even a simple turkey sandwich lunch tastes better when you munch on it outside.
Check out these no-fail elements of common area landscaping.
Patio Power
Your common area landscaping starts with an appealing hardscape patio, a designated spot for employees to gather for a meeting, enjoy lunch or take a fresh-air break in the sun.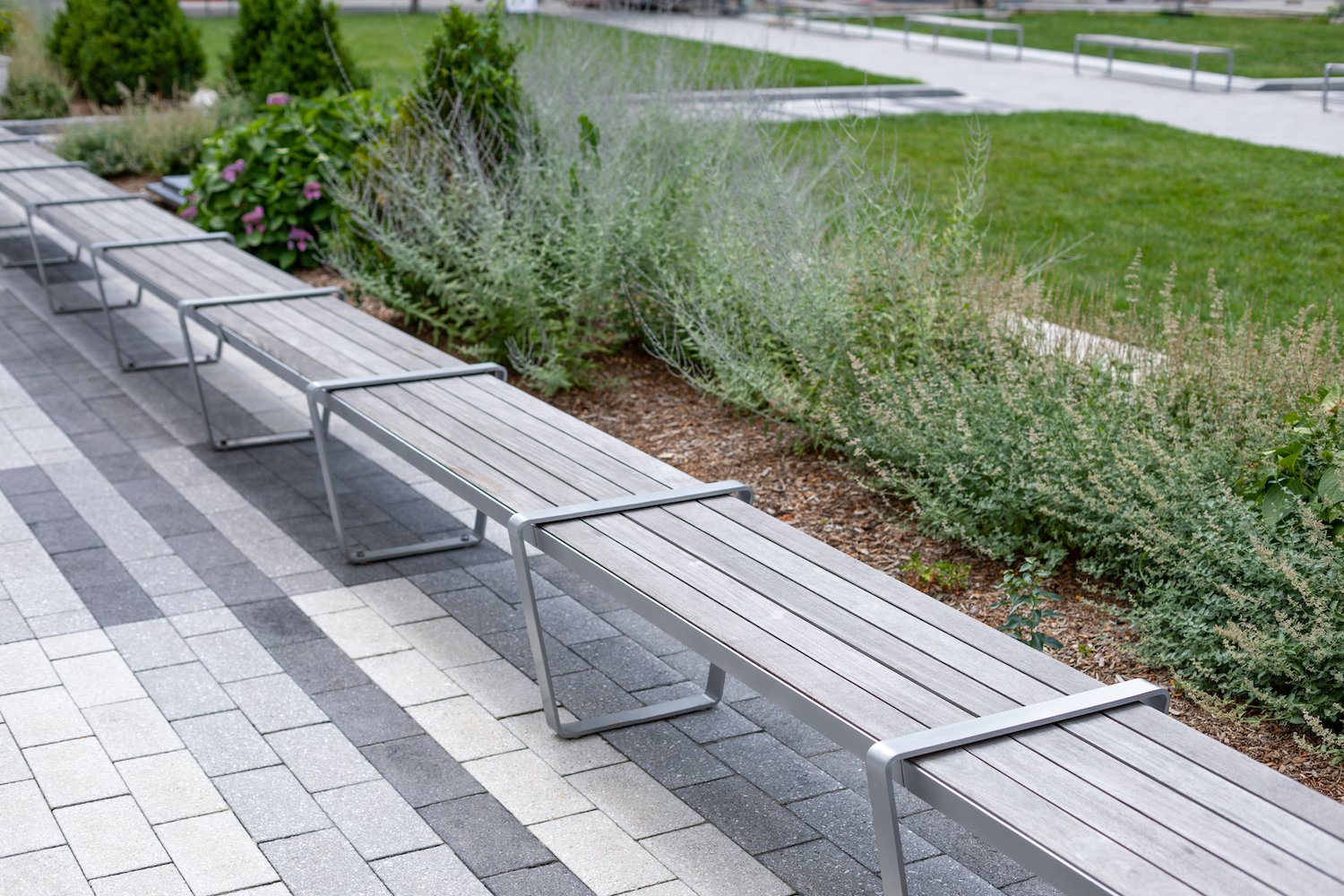 What style of patio? You name it, from exposed aggregate to modular concrete pavers, brick or bluestone.
Once your patio is in place, it's time to add the amenities that will make employees want to settle in with their laptop, cell phone, and leftovers.
Have a Seat
Be sure to include seating, from stone benches to picnic tables to sturdy outdoor furniture. Or incorporate built-in sitting walls into a hardscape patio.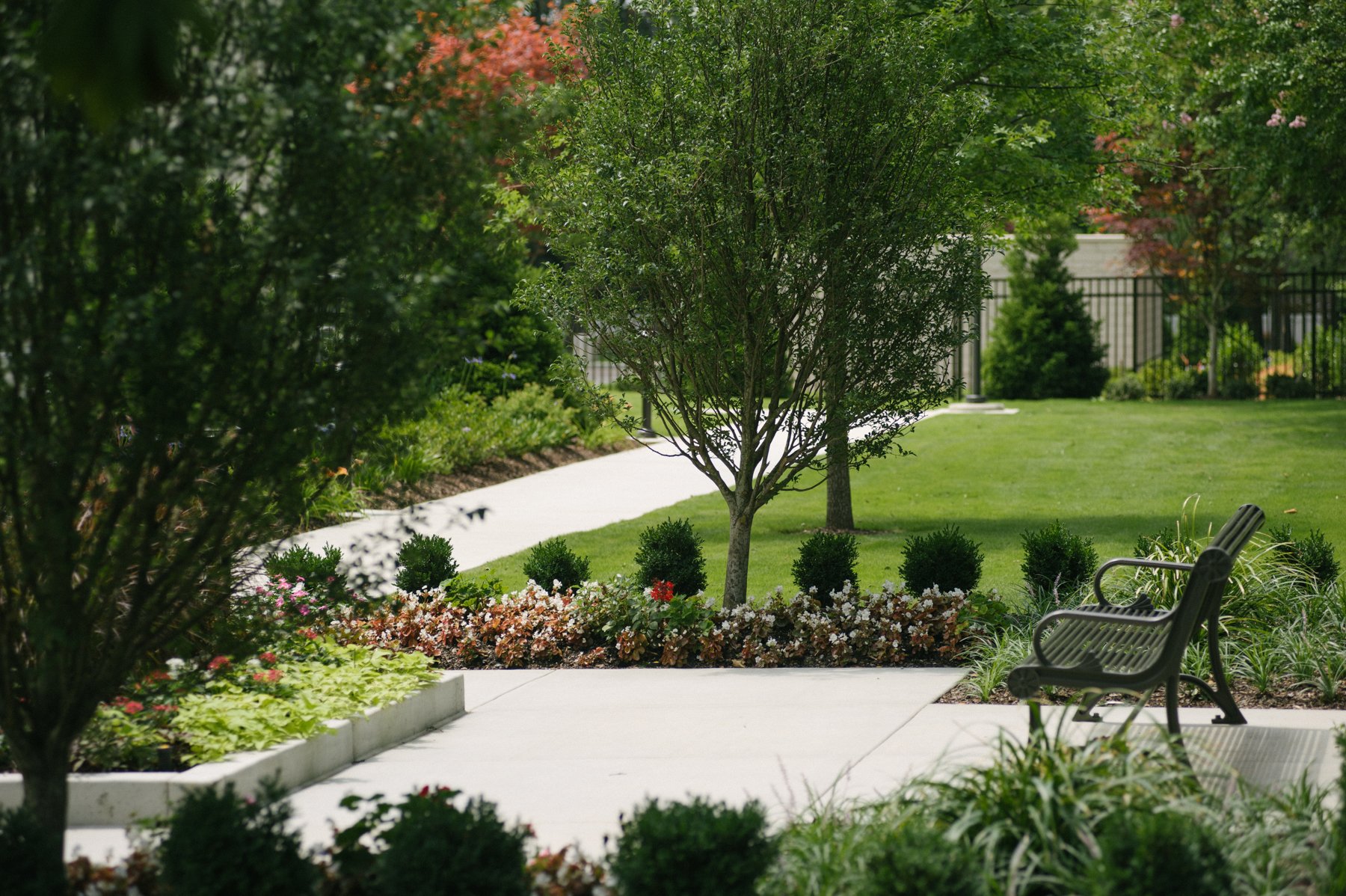 Don't forget shade. Here in the mid-South, it's essential. Umbrellas, canvas sails and good old fashioned trees do the trick.
Take a Stroll
The best common areas are multipurpose, so think beyond sitting and lunching when landscaping for office buildings.
Walking trails encourage employees to stroll off stress, clear out the cobwebs and get some steps in during lunch.
Most office jobs involve a lot of sitting, so employees appreciate a chance to stretch.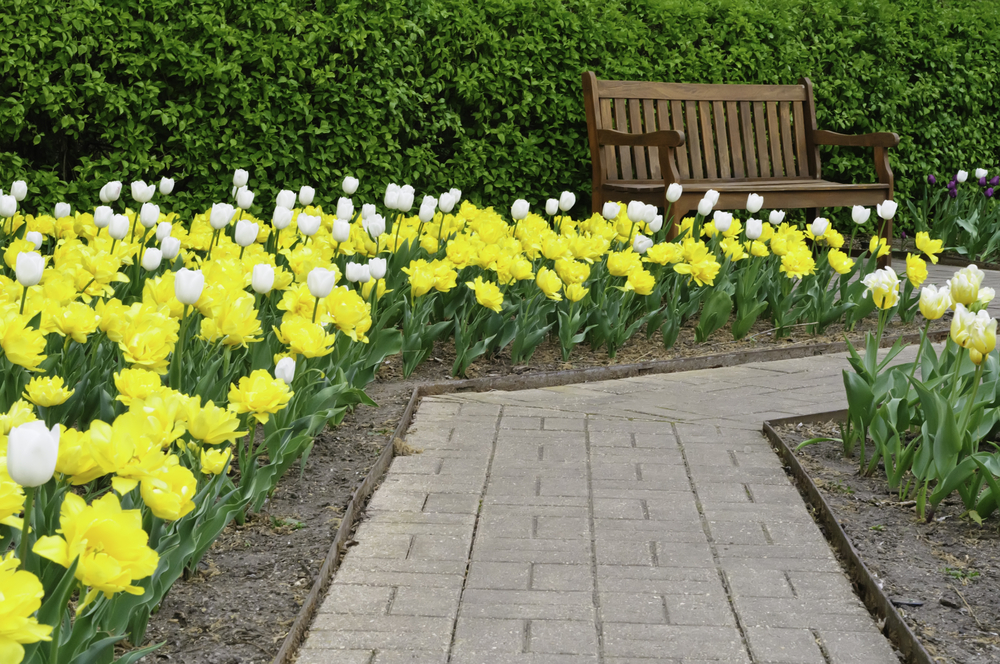 Why not hold that next meeting out on the walking trail?
Note: Old cracked concrete walkways don't count. They're not only unsightly, but they're also a dangerous tripping hazard.
Permeable pavers look great and improve stormwater management. They're a great option when landscaping for office buildings.
Gear Up for a Grill
Grilling out at work? Why not?
Consider a grilling station as part of your common area landscaping.
Gather for a potluck to celebrate a company milestone, toss on some burgers for an employee birthday party, or treat everybody to hot dogs at the big brainstorming meeting.
People need to eat, right?
Take a Look at Lighting
Today's work schedules often stretch beyond sunset.
Landscape lighting makes your office building common area work as hard as employees do.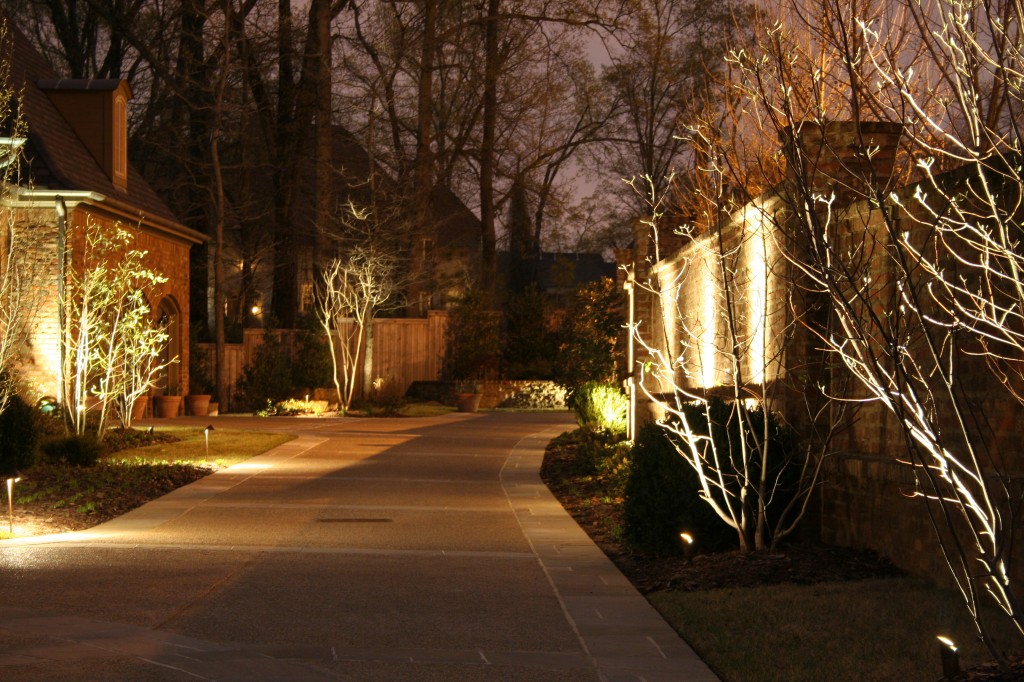 Upright trees for drama. Add undercap lighting to seating walls. Light the walking trail for safety and security.
Water Works
Moving water is mesmerizing, relaxes us, and soothes workday stress.
How about a small fountain for your common area landscaping?
Everybody will love dipping their fingers in for a midday splash.
Layer on the Plants
This is the fun part.
Office buildings are often big expanses of concrete, brick and glass.
Layers of colorful blooms, intriguing foliage, and shade-giving trees make a common area a calm, leafy oasis.
Oversized planters packed with colorful blooms add spots of color.
But you don't want to spend your landscaping budget on flowers that will wilt in our summer heat.
A few of our sturdy favorites for landscaping for office buildings:
SunPatiens
Offer dazzling orange, red, neon pink, and coral petals. These sun-loving tough guys also tolerate summer's high heat and humidity and deliver continuous color from spring through frost.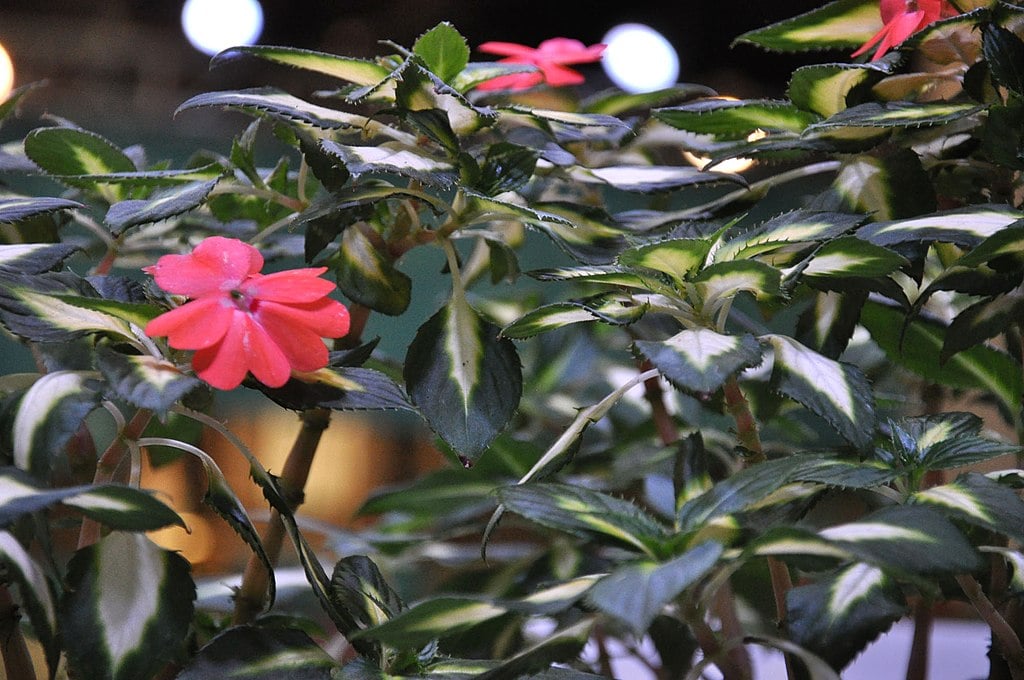 Zinnias
Pack a punch in yellow, orange, pink, red, lilac, purple or multi-colored. And they're easy on you — low maintenance, heat and drought tolerant.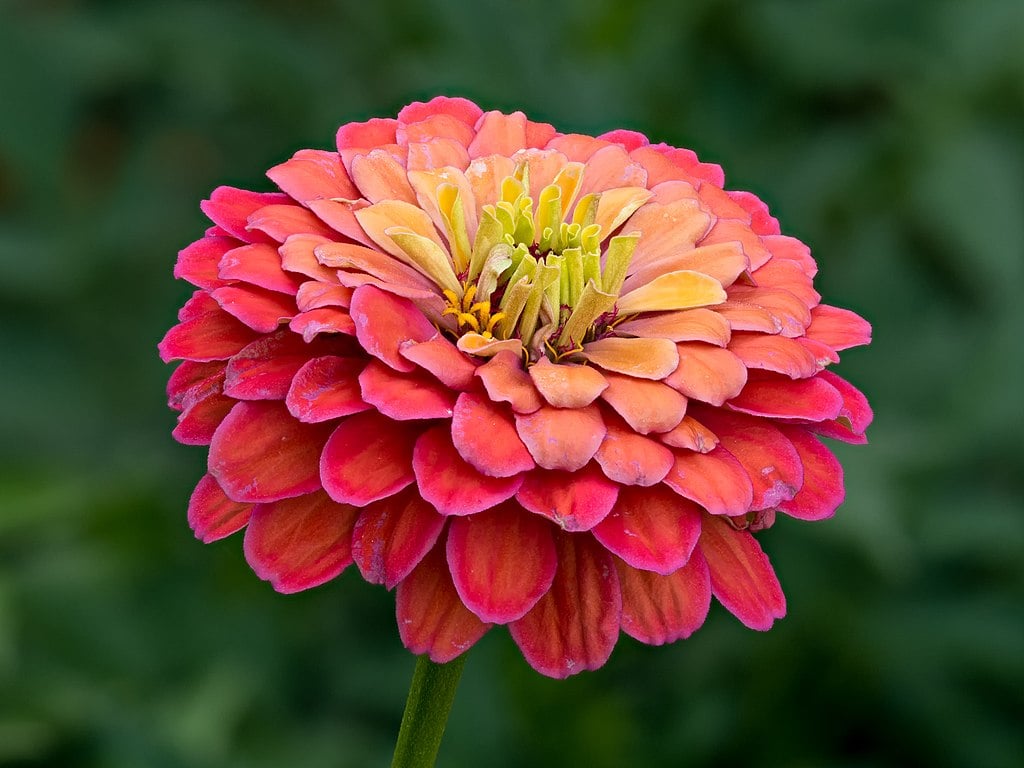 Coreopsis
Known for its yellow, daisy-like flowers that bloom in June.

Daylilies
Come in a huge variety of colors and sizes, prized for their vibrant displays of color in the first part of the summer.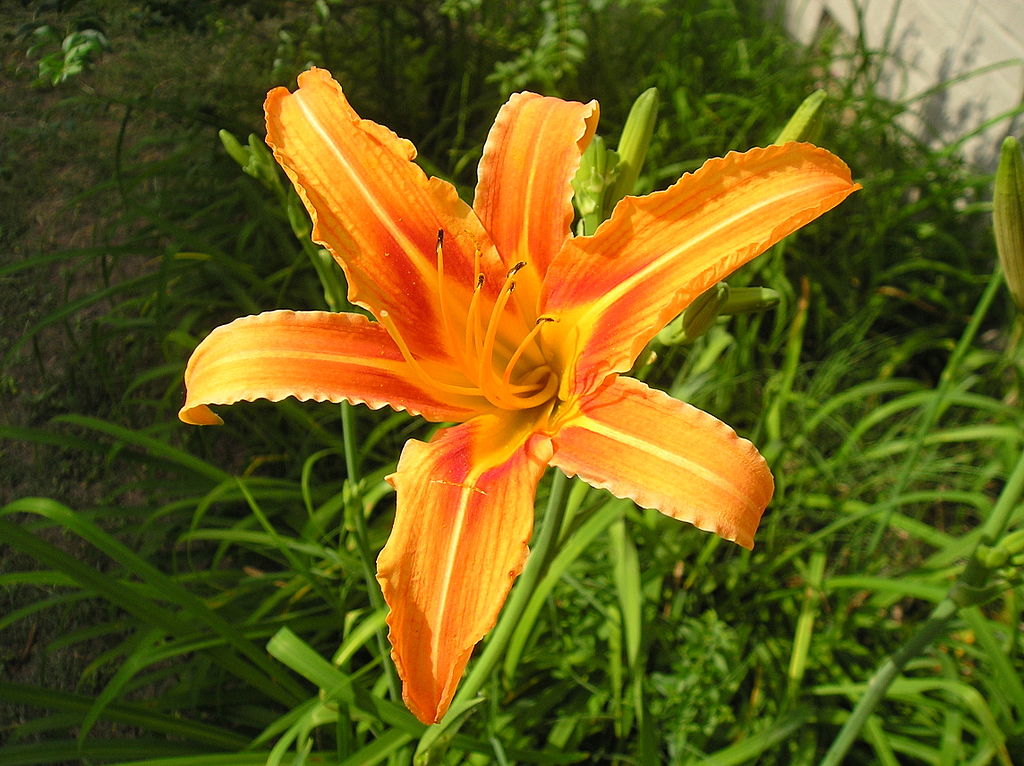 Purple Coneflower
A pretty purple beauty, and native to our area, so it thrives in the garden with very little maintenance.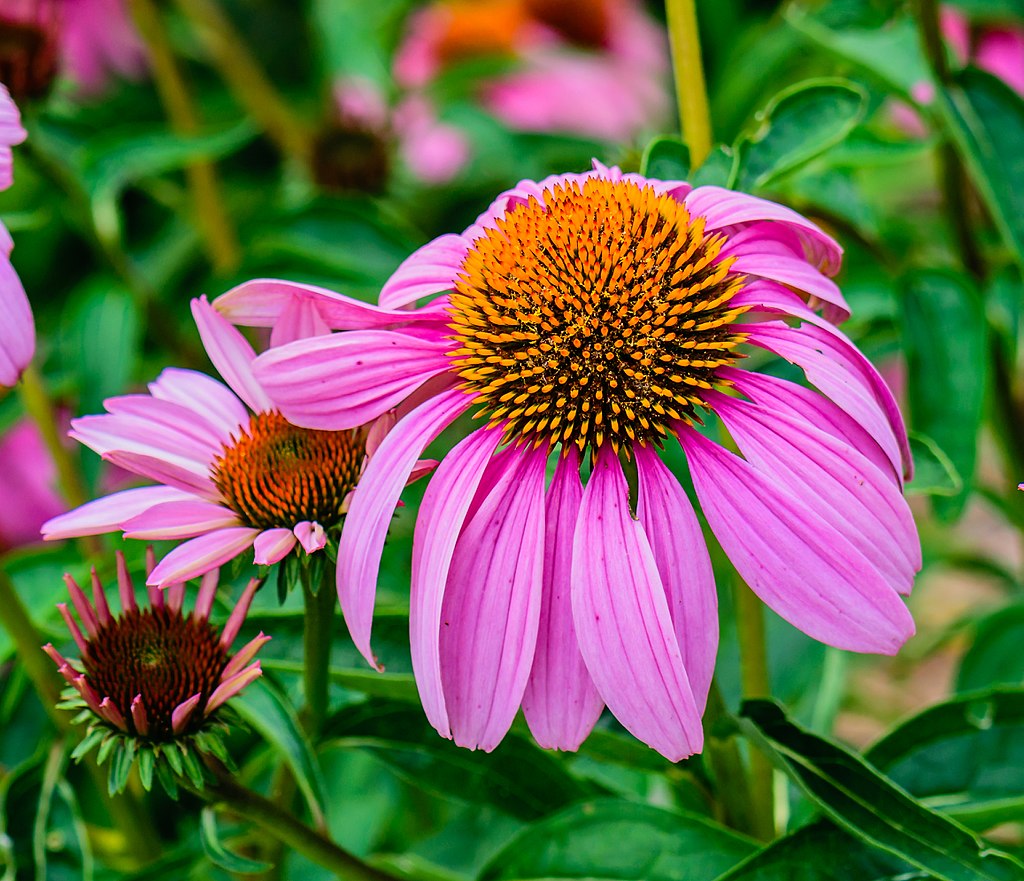 Black-Eyed Susan
Sports deep golden orange-yellow petals that contrast strikingly with a deep black center. We especially love the sunny yellow variety called 'Goldstrum.'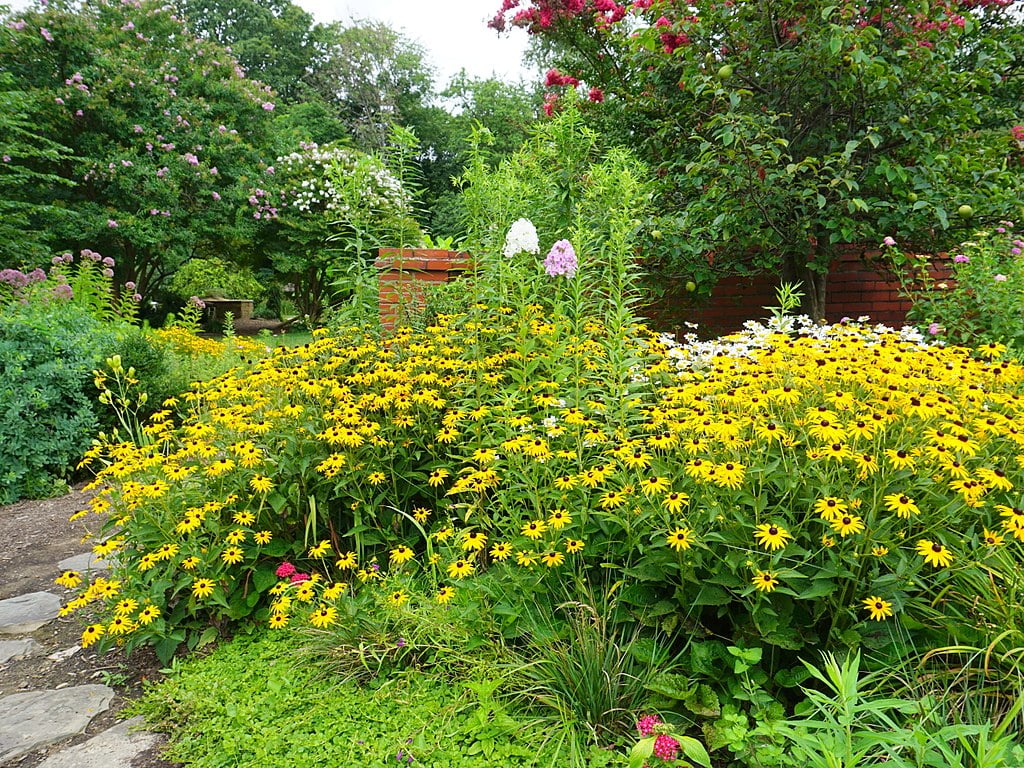 Celebrate the Seasons
Here in the mid-South, we love our outdoor living areas throughout the year, so update your common area landscaping plants with the seasons.
When autumn rolls around, break out the chrysanthemums, cornstalks and ornamental kale.
Potted evergreens, bright red twig dogwood branches and berried holly branches add a holiday touch, especially dressed up in twinkling white lights.
For spring, bust out the cheerful bulbs, from sunny yellow daffodils to pretty pink tulips.
Flowering Trees
Flowering trees add beauty, fragrance and shade to the landscape around buildings.
Add a couple of these beauties:
Crape Myrtle
This crowd-pleaser is still blooming in the heat of the summer, unlike a lot of flowering trees that only bloom in spring, offering long-lived appeal in high-use common areas.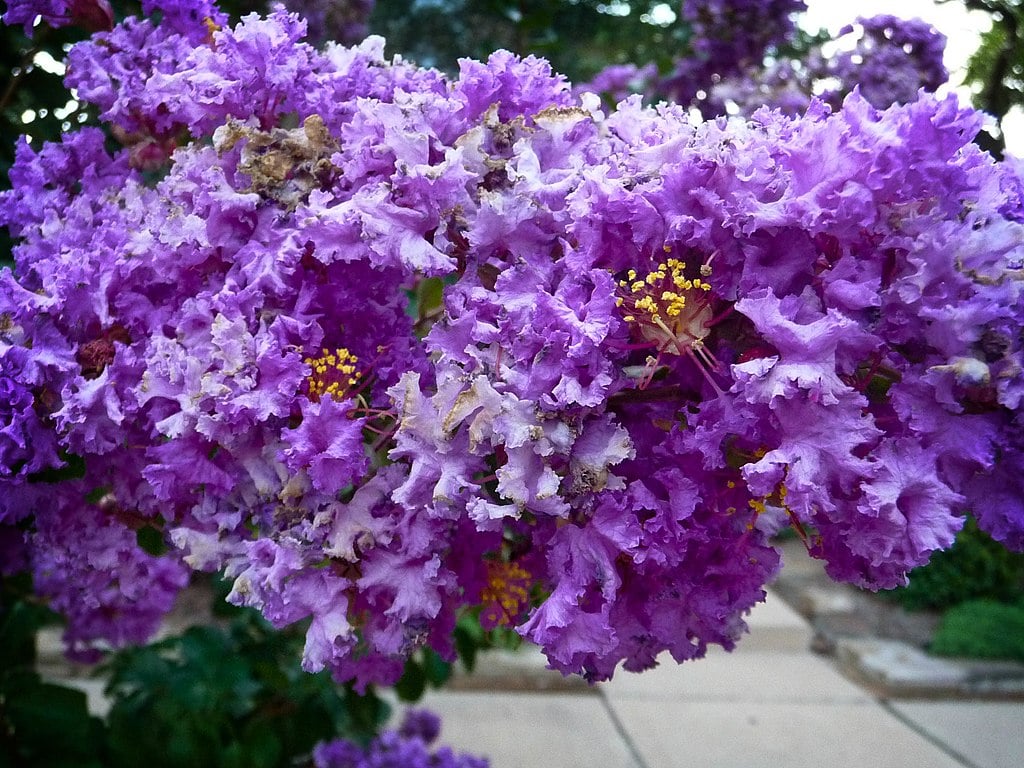 Deciduous Magnolia
While evergreen magnolias can overpower office common area landscaping, the smaller deciduous varieties are a great choice.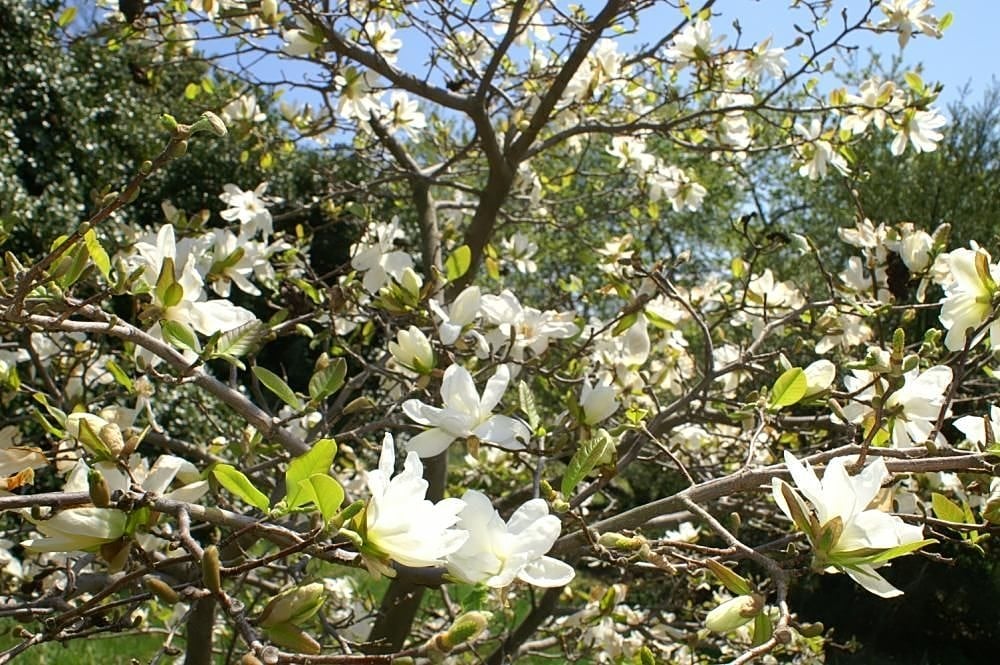 Cherry
A cherry tree will make your office building common area the go-to spot each spring. You can't beat their delicate, romantic pink blossoms.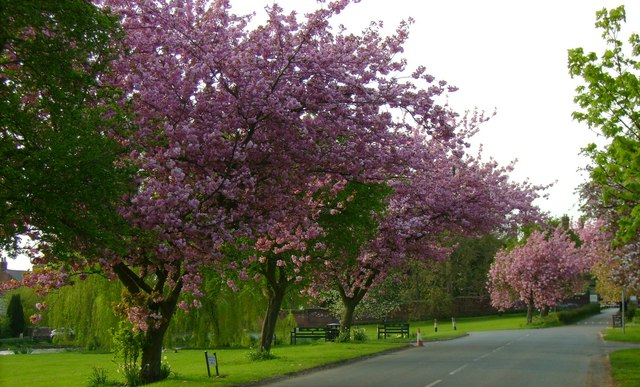 Don't Forget the WiFi
Relaxing outside in a lush and shady common area is great, but there's work to be done.
Why not work outside? Employees would love to polish that presentation, join a conference call or host a meeting while enjoying the breeze.
Provide wireless connection at your common area sitting areas to expand the workspace.
Bonus: Fresh air is great for brainstorming.
Trust Your Common Area Landscaping to Hatcher
Companies that want to attract and retain great employees are adding more and more perks to the workplace.
A professionally landscaped common area says you care about the people who come to work every day.
These days, office building landscaping ideas should include plans for a knock-out common area.
Are you ready to boost the appeal of your commercial property?
Talk to one of our commercial landscaping experts today! We'll meet at your property, create a custom plan, and get you on your way to enjoying a beautiful, worry-free property.
Image sources: sunpatiens, zinnias, coreopsis, daylily, purple coneflower, black-eyed susan, crape myrtle, deciduous magnolia, cherry tree