Complaining takes up valuable time, puts you in a bad mood, and makes you look grouchy.

So why do it?

Well, if your commercial landscaping company doesn't show up, mows your lawn a different length every time, and leaves your lawn full of weeds, we don't blame you.

You deserve better.

These are just half of the top complaints customers have about commercial landscaping companies.

The other half are pretty bad, too.

Before you get too bummed out, let's take a look at how Hatcher & Associates heads off these issues before you even need to grab your phone.

Kelly Ogden, general manager of commercial maintenance, is the first to tell you we're not perfect, but we take pride in setting our service above the rest.

Our goal: you shouldn't have to say, "Ugh!"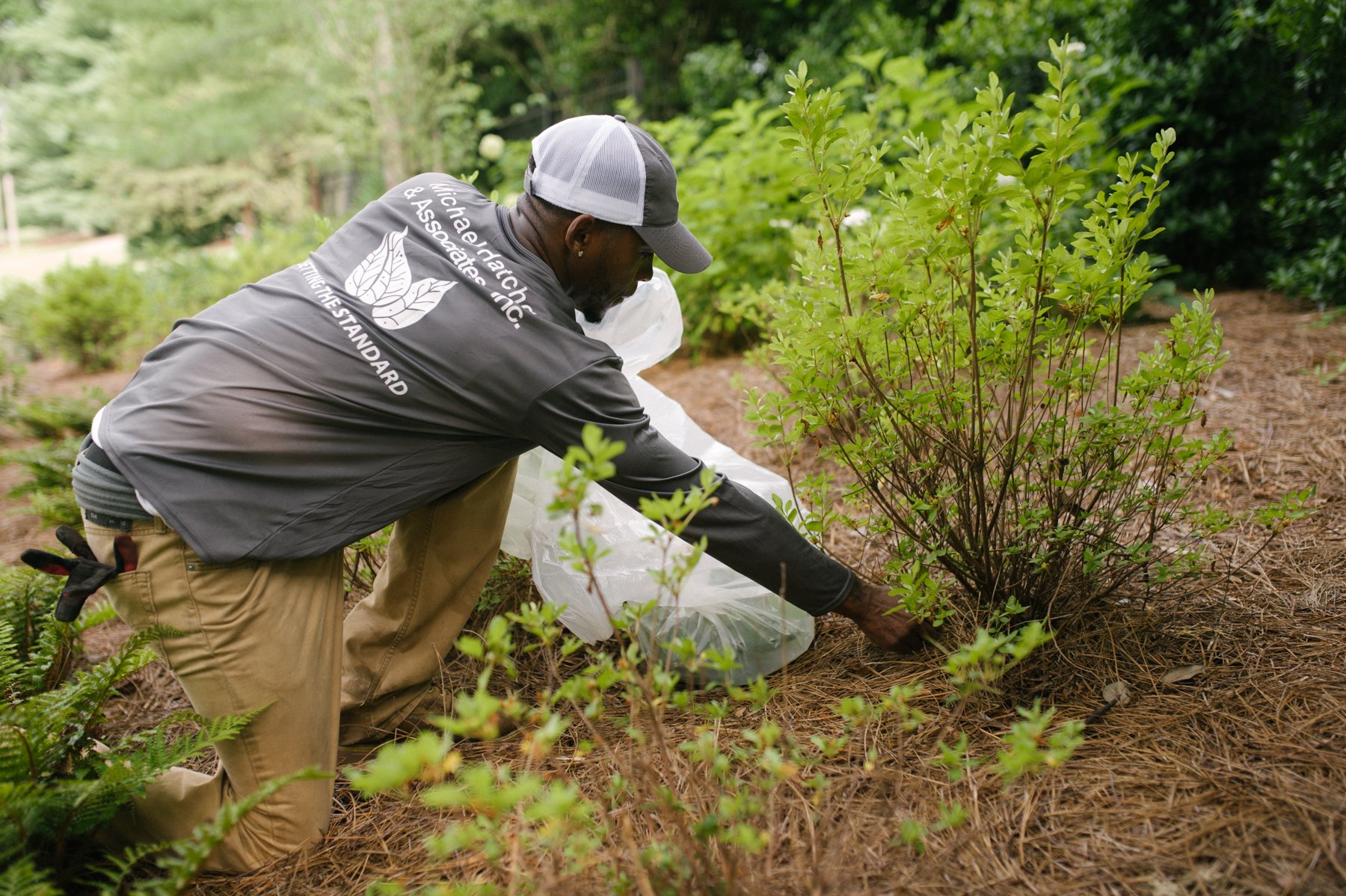 1. Weeds
Weeds are the worst. They pop up out of nowhere, make your lawn look ugly, and put you in a bad mood — especially when you've paid a commercial landscaping company to get rid of them. That stinks.
How Hatcher Heads Off Complaints:
First of all, if you're on our comprehensive lawn care program, and you've been on it for more than a year, your lawn got pre-emergent weed treatments in spring and fall, which keeps most weeds from moving in.

But weeds are sneaky little villains, and some make it through.

When that happens, we're on it. When our crews see weeds we'll take pictures to show you what we're dealing with and be back to zap them within 48 hours.

New customers: patience, please.

If your last Memphis commercial landscaping company didn't take care of weeds in a proactive way, you'll still see some outbreaks until our program takes hold.

Weed control doesn't happen overnight. It's a process.

Or as Ogden likes to say, "Bald guys didn't lose their hair overnight."

If you have questions about how it all works and what to expect, just ask us. (About weeds. We can't help with hair loss. Sorry.)
2. Irrigation Problems
Why does it seem like an area of your property is either too wet or too dry?

Answer: your commercial landscaping company's irrigation department isn't paying attention. You deserve better.
How Hatcher Heads Off Complaints:
We're proactive. We identify those too-wet or too-dry areas before you can say, "Ugh" and have to call us.

Here's a wild idea: we call you.

"We call the customer and say, 'We noticed an area that's too wet. We're sending a service technician out next week and we'll let you know what we find,'" Ogden says.

"Irrigation is a science," he says. "Most commercial landscaping companies will just program your controller to spray 15 minutes with your spray heads and 30 minutes with your rotor heads. But it's more complicated than that.

"Your lawn needs about an inch of water a week," he says. "It's a science to figure out how much water that is."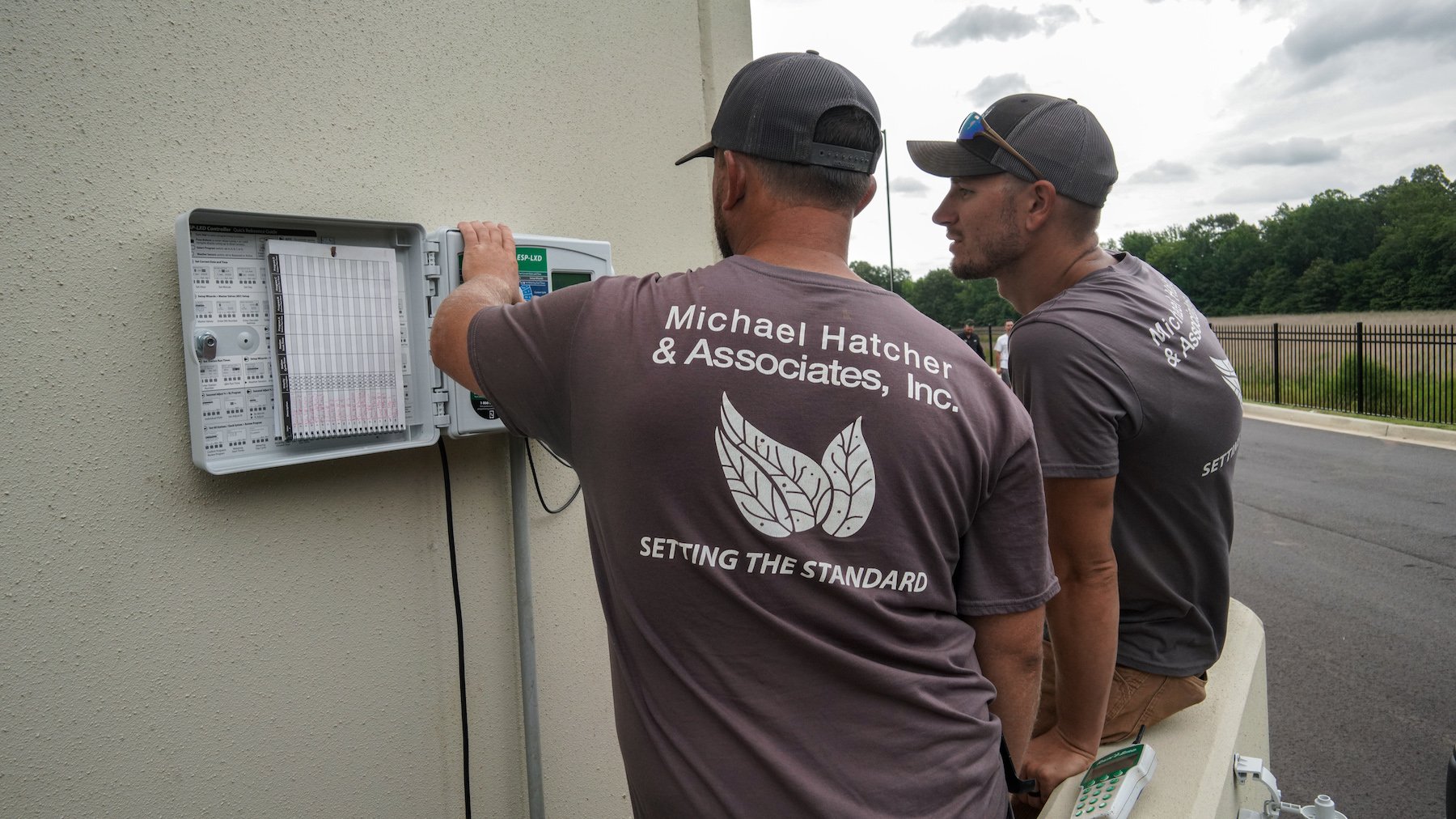 Here's where Ogden gets all science-y on us and starts talking about transpiration, the way water makes its way through a plant and evaporates. Only a small amount actually gets to your grass' roots.

The bottom line: we notice what's going on with your property's irrigation. We're on your property so often, you might be tempted to invite us for dinner.

Your account manager visits once a week. Your foreman visits once a week. The general manager is on site once a week. An irrigation tech shows up once a month.

Not much gets past us.
3. Inconsistent Scheduling
Your commercial landscaping company was supposed to be there Wednesday, but they didn't show up until the following Monday.

Ugh. Is it too much trouble to at least let you know? It shouldn't be.
How Hatcher Heads Off Complaints:
We stick to the same maintenance schedule, showing up on the same day once a week unless weather causes unavoidable delays. If that happens, we let you know.

"That makes it so much easier, for the customer and for scheduling our crews," Ogden says. And for your landscaping. It loves regularly scheduled care.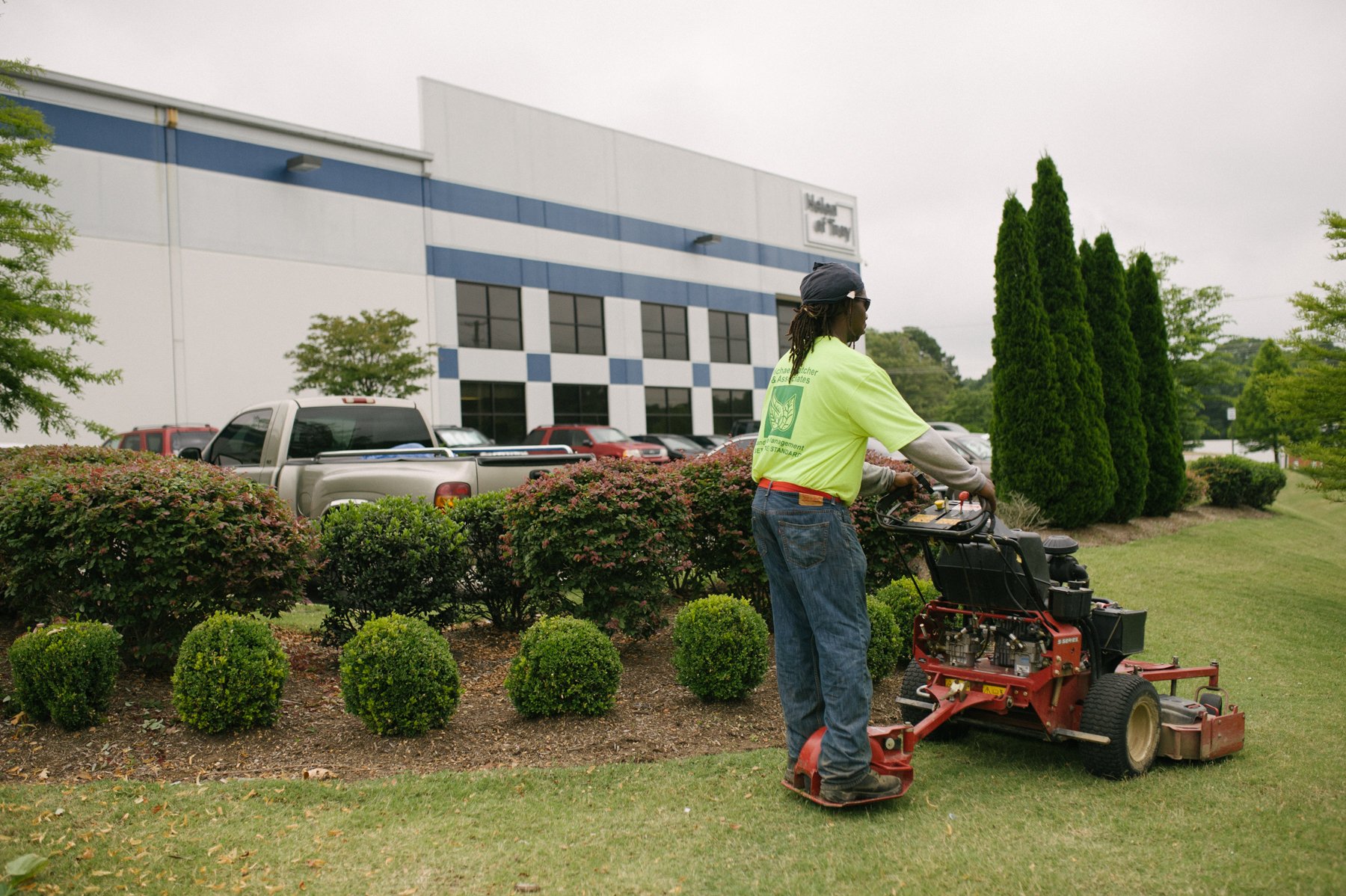 4. Quality of Work
Does your commercial landscaping company dash over, mow, blow, and go?

That's a common complaint. What's the hurry, Murray?
How Hatcher Heads Off Complaints:
Sure, we mow and blow. But you can't get rid of us that easily.

Our crews stick around to hand prune the stray shoots sprouting from your shrubs.

We check all your planting beds for diseases and insect damage.

Remember all those sets of eyes we talked about earlier? They're all surveying your property to see what it might need.

We hope you like the way we look, because you'll be seeing us quite a bit.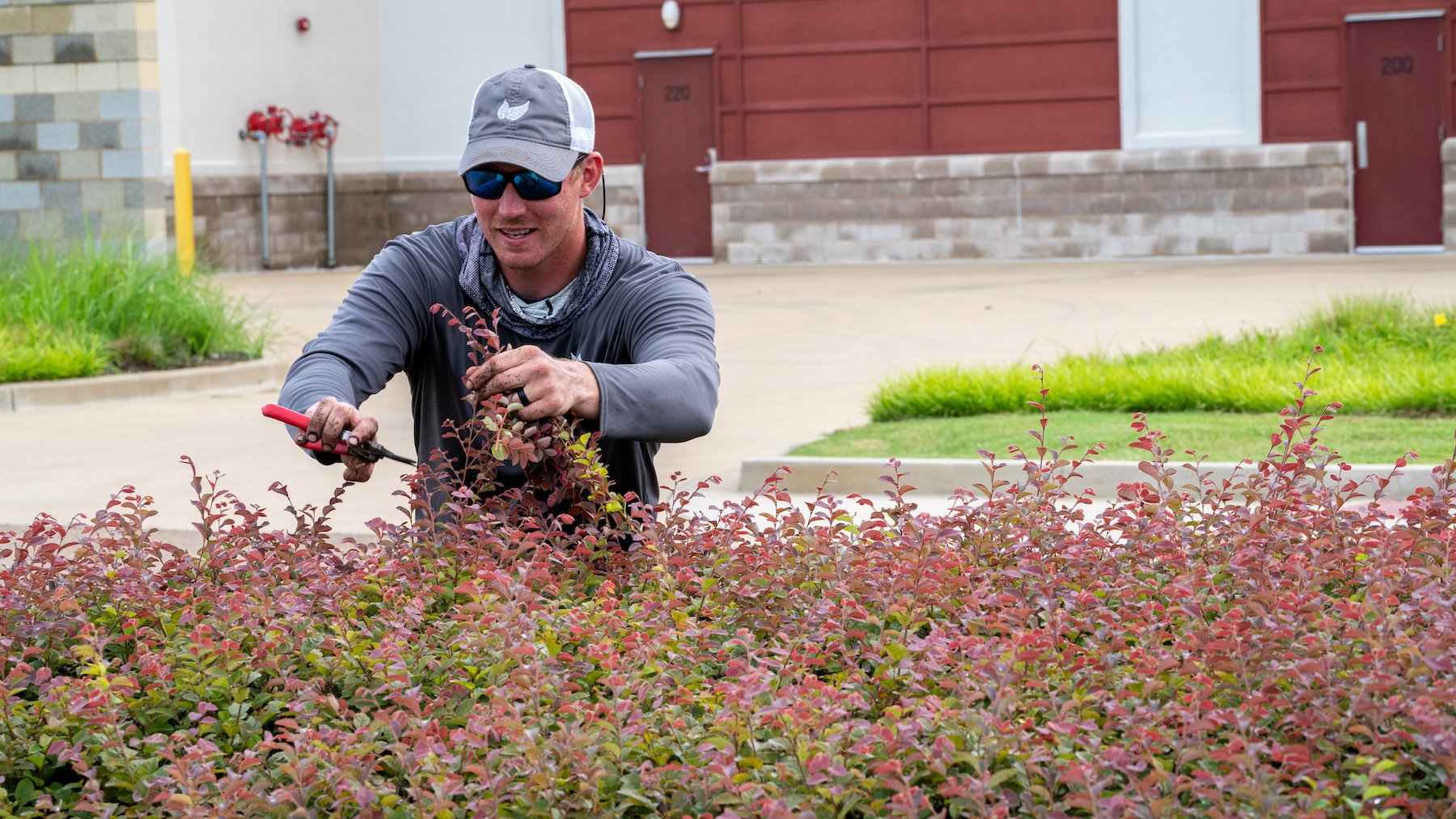 5. Inconsistent Turf Height
Sometimes you have to wonder if your commercial landscaping company knows how to measure.

One week they mow your lawn to 3.5 inches, the next week two inches, another week 1.5.

Your grass hates that. You're not too crazy about it, either, because that kind of inconsistent mowing can cut all the lush green off, revealing ugly brown stuff underneath.
How Hatcher Heads Off Complaints:
Mowing height is tricky. One size doesn't fit all. Luckily, our mowing crews are pros and do their best to get your height right every time.

Here's an example: When your ground is compacted, Bermuda grass puts out seed heads like crazy and needs to be mowed at a tidy 1.5 inches.

But it's important to keep mowing at that height consistently.

"If you start mowing at an inch and a half you have to keep mowing at that height all year to keep that lush green color," Ogden says.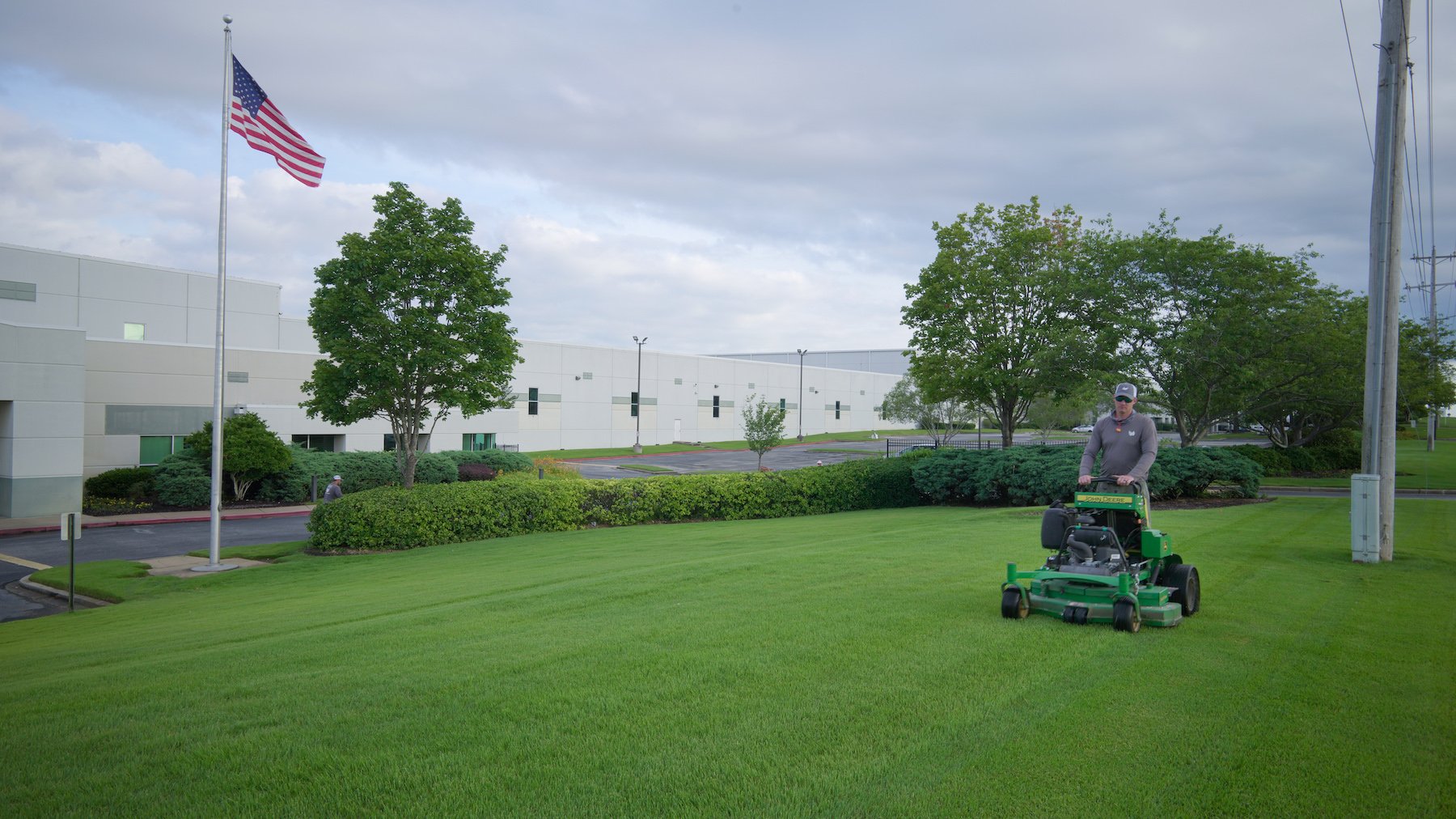 6. Communication
(Insert sounds of bells ringing.) This is a big one.

Let us guess: your commercial landscaping company didn't show up and didn't call to let you know why.

Let's say it together: Ugh!
How Hatcher Heads Off Complaints:
No big complicated solution here. We keep in touch.

"We'll send you an email and say, 'Hey, we got rained out so we're not coming today. We'll be there tomorrow,'" Ogden says.

Communication starts from the very beginning.

We take photos of your property before our crews visit for the first time. We take photos again 30 days after our work begins.

You get a report detailing the difference that's already been made, and our plans for the property moving forward.

It's just one example of the frequent and detailed communication between Hatcher and our customers.

You'll hear from us before you need to reach out. It's an Ugh-free zone.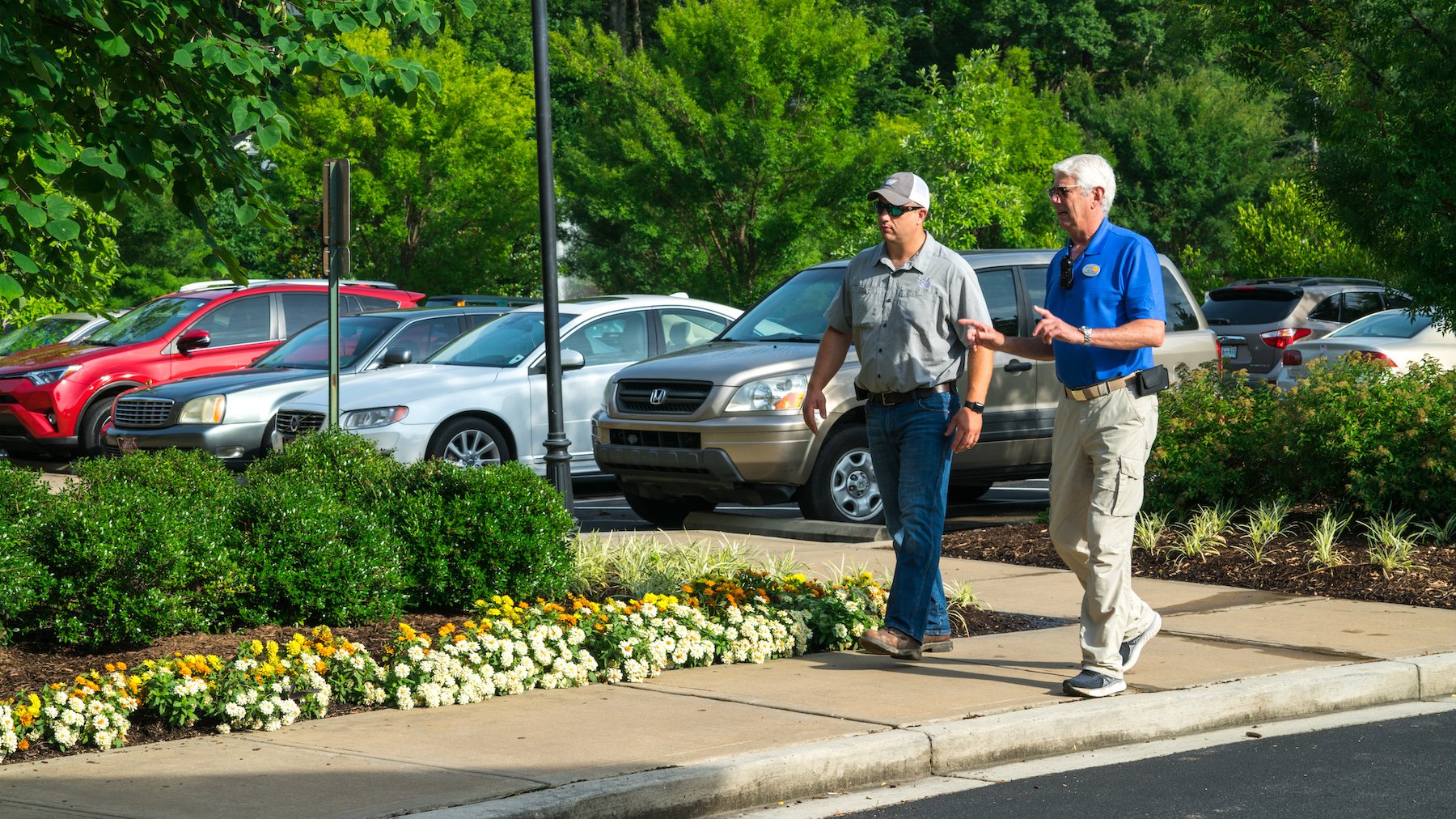 Cancel Those Complaints: Trust Hatcher
We all know you have much more important things to do than gripe to your commercial landscaping company.

Honestly, you shouldn't have to. When you sign a contract, you plan to keep your end of the deal. They should, too.

Hatcher customers soon discover our motto of "Start Clean, Finish Clean" means less stress, more time to spend on their customers and business, and peace of mind.

No need for "Ugh."

Are you ready to boost the appeal of your commercial property and turn your landscaping worries over to a well-prepared team of pros? Talk to one of our commercial landscaping experts today! We'll meet at your property, create a custom plan, and get you on your way to enjoying a beautiful, worry-free property.