Feeling wilted yet? Don't worry — you'll get there.
But with us on the job, at least your commercial landscaping will stay fresh as a daisy.
Here's how we keep your property vibrant and healthy during the toughest mid-South summer heat.
Please Pass The Water
Sure, this is a no brainer, but we're pointing it out anyway.
Watering is at the top of the list for keeping turf, flowers and plants healthy and fresh through the summer.
We'll install an irrigation system that will keep your property lush and green all season.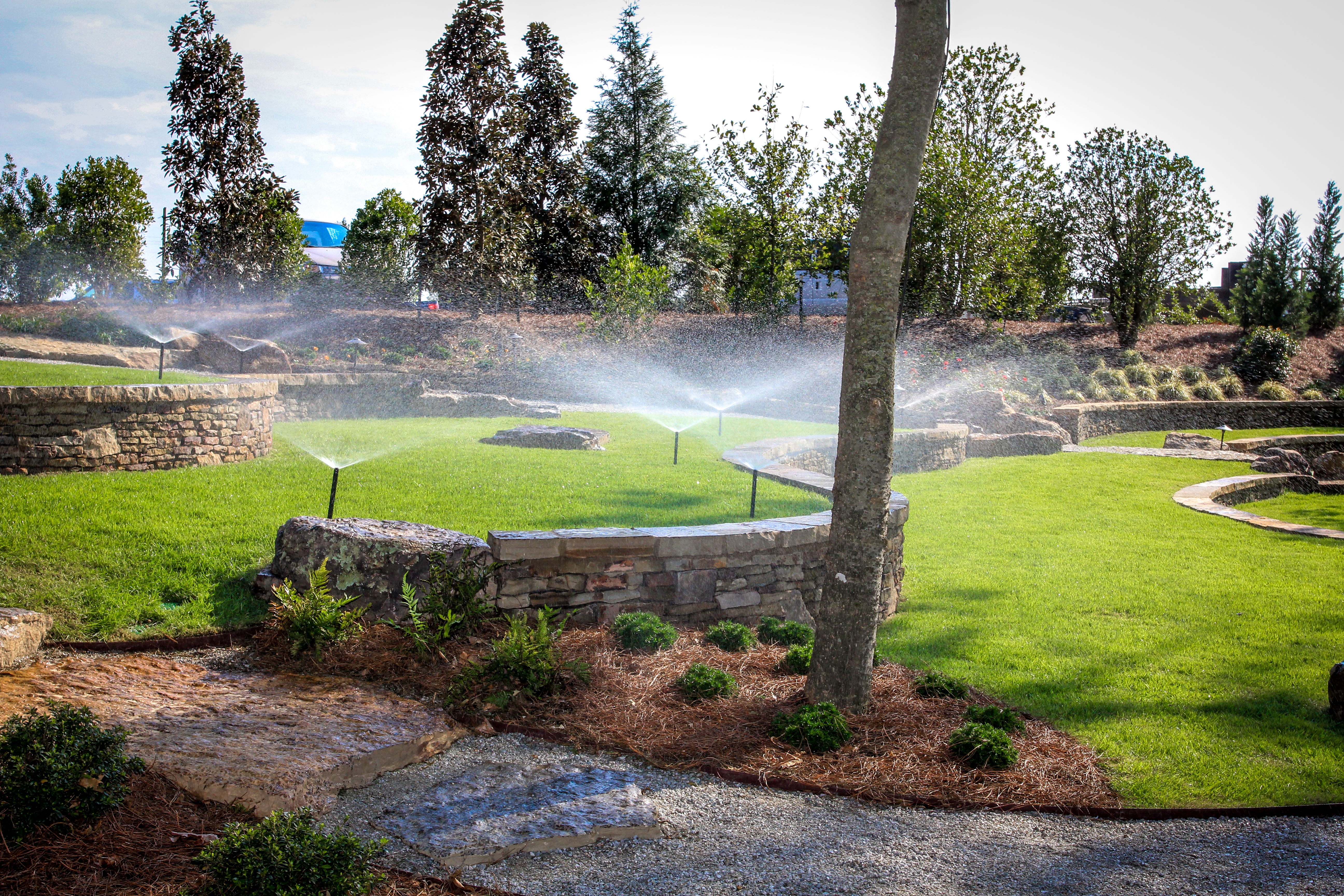 Already have one?
Our technicians are happy to come look it over to check for any damaged heads, leaky lines or crooked sprayers that could be wasting your water or keeping it from spraying exactly where your property needs it.
Or, we'll bring our water truck or water wagon to your site to hand water planters, pots or beds that need special attention.
Upgrade to Smart Irrigation
Water is precious. We don't want you to waste it.
Take advantage of smart irrigation. Has your system been updated with this water-saving technology? If not, now is a great time.
Smart irrigation controllers use data from sensors and local weather forecasts to deliver just the right amount of water at just the right time, without wasting it.
They know when nature has already watered for you, so they stay off.
If a line breaks or another mechanical problem pops up, they automatically turn off — no wayward watering.
Smart irrigation keep your property watered and healthy, without waste.
A Quick Word About Summer Watering
It's tempting to water like crazy in summer heat, but don't give in. Frequent shallow watering creates shallow, weak roots.
Water less frequently, but for longer durations. You want the water soaking in nice and deep to nourish those roots and encourage them to grow deep.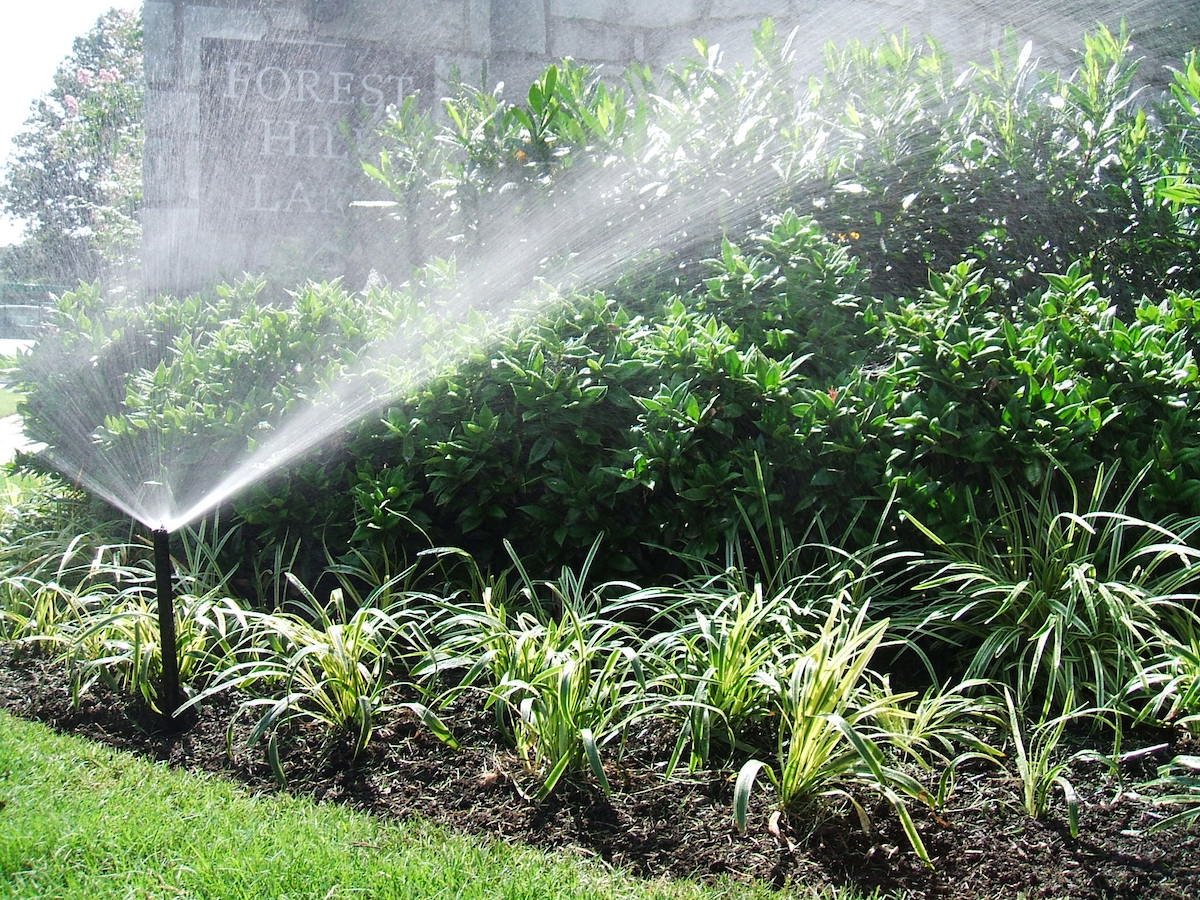 And avoid watering between 10 a.m. and 6 p.m.
As much as half of that precious water just evaporates during these hot and sunny hours.
Proper Mowing
Skilled commercial landscapers know the tricks to keeping your turf happy in summer's heat.
We know not to cut more than a third of the grass blades' length in a single mowing.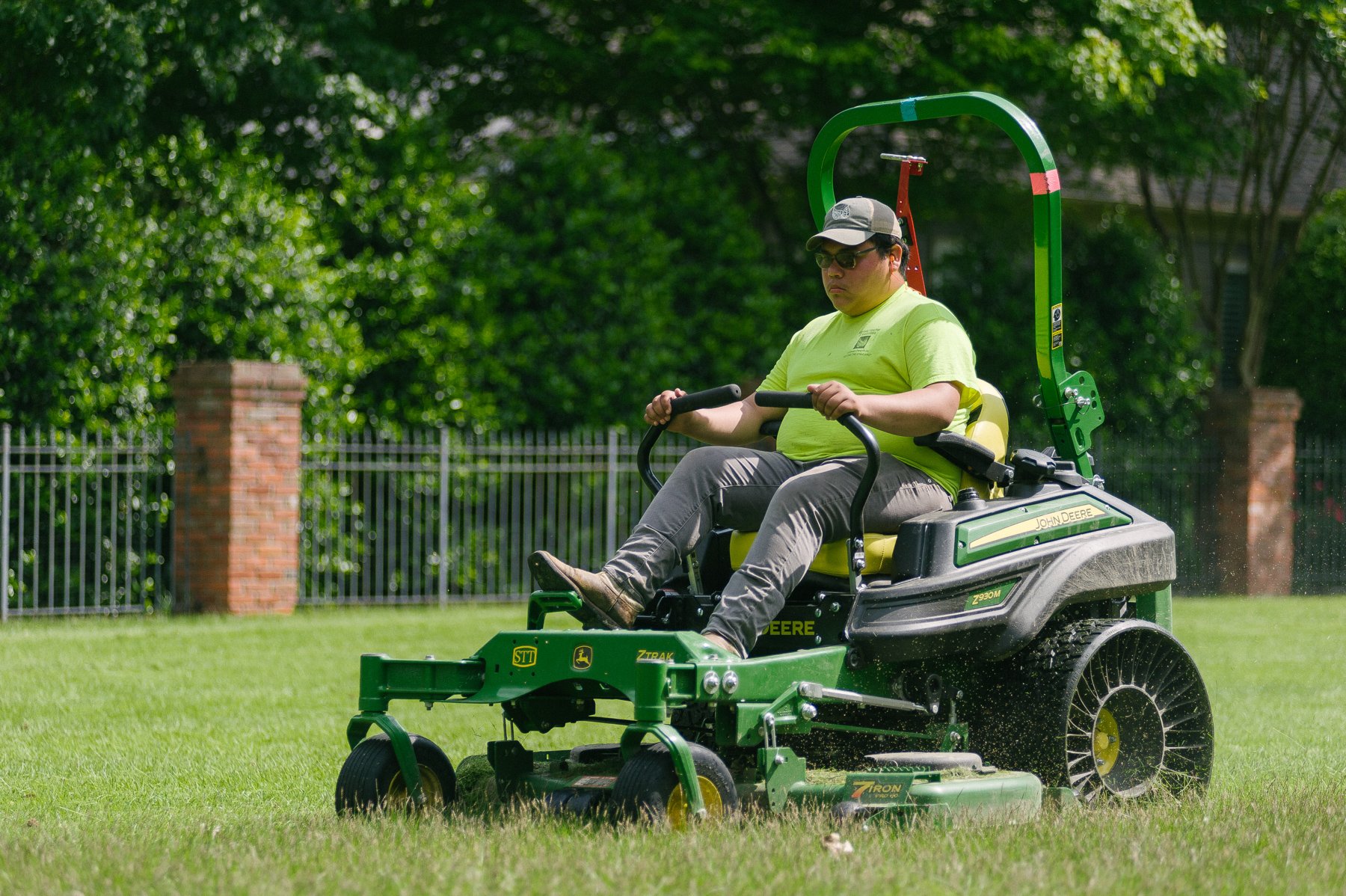 Taller grass has a larger, healthier root system, so it can stand up better to the stress of summer heat.
And longer grass provides cooling shade for the soil, so it can hold onto moisture better.
Freshen Up That Mulch
We love mulch, all the time, for lots of reasons.
But this time of year, it's especially important.
A couple inches of mulch keeps the soil cool, prevents precious moisture from evaporating and reduces your need for watering your trees, shrubs, and flowers.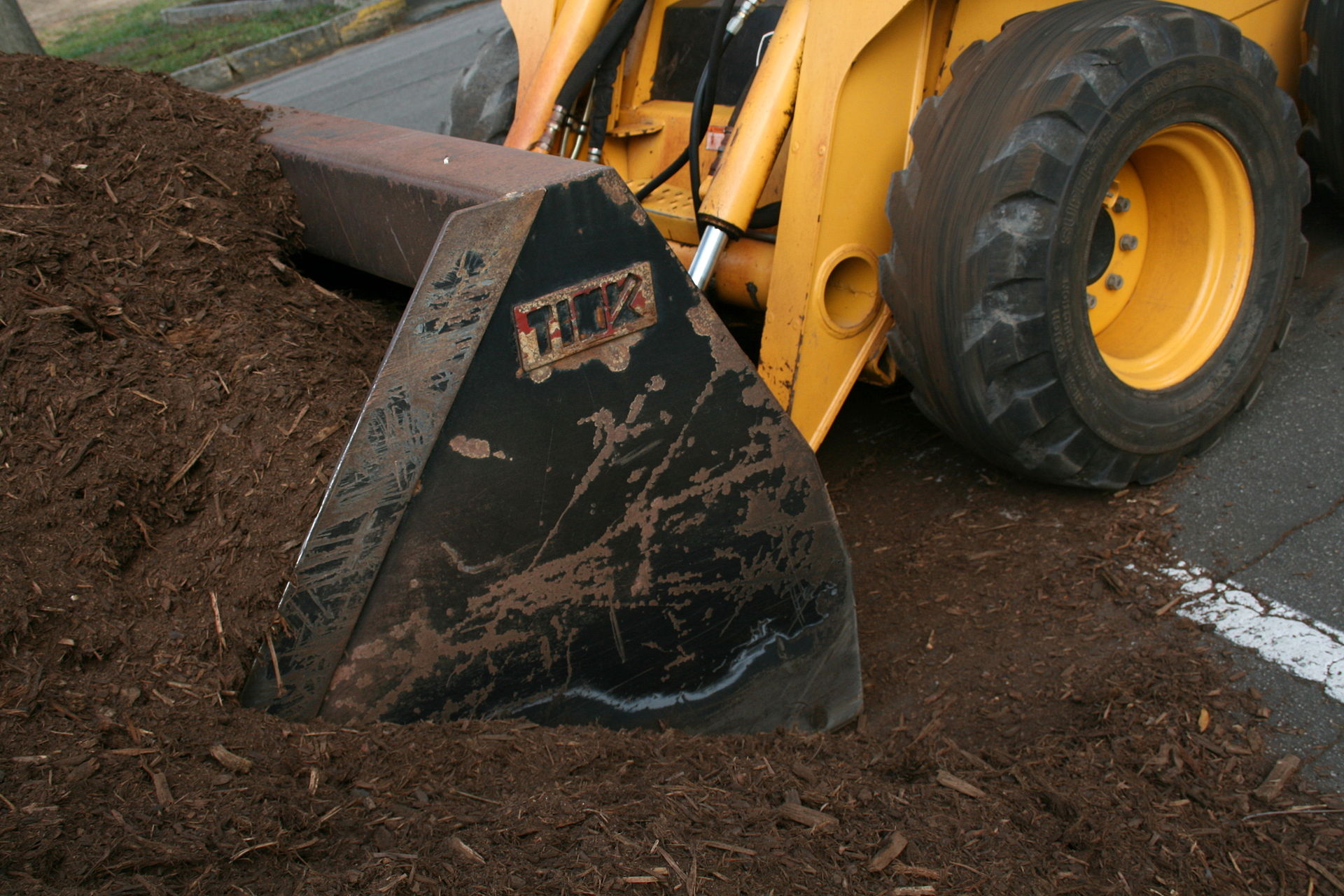 But if your mulch is thin and worn out, all bets are off.
Old, ratty mulch won't retain moisture nearly as well as the nice fresh stuff.
Plus, fresh mulch makes your landscaping look crisp and fresh. Even on the most sweltering days.
Eagle-Eye Maintenance
When we're on your property, we notice all the little eyesores that come with summer.
Then we fix them.
Faded flowers. Thirsty beds. Dry grass. A sprinkler head that's not spraying just right. Candy wrappers tossed by a group of passing kids.
We're always looking out for your commercial landscaping, so it looks great — and so do you.
The Perfect Plants
Not sure what flowers stand up best to scorching summer heat?
That's why you have us.
We know lantana is a sturdy summer stunner, covered in yellow, orange and pink flowers. Butterflies love them, and so will you.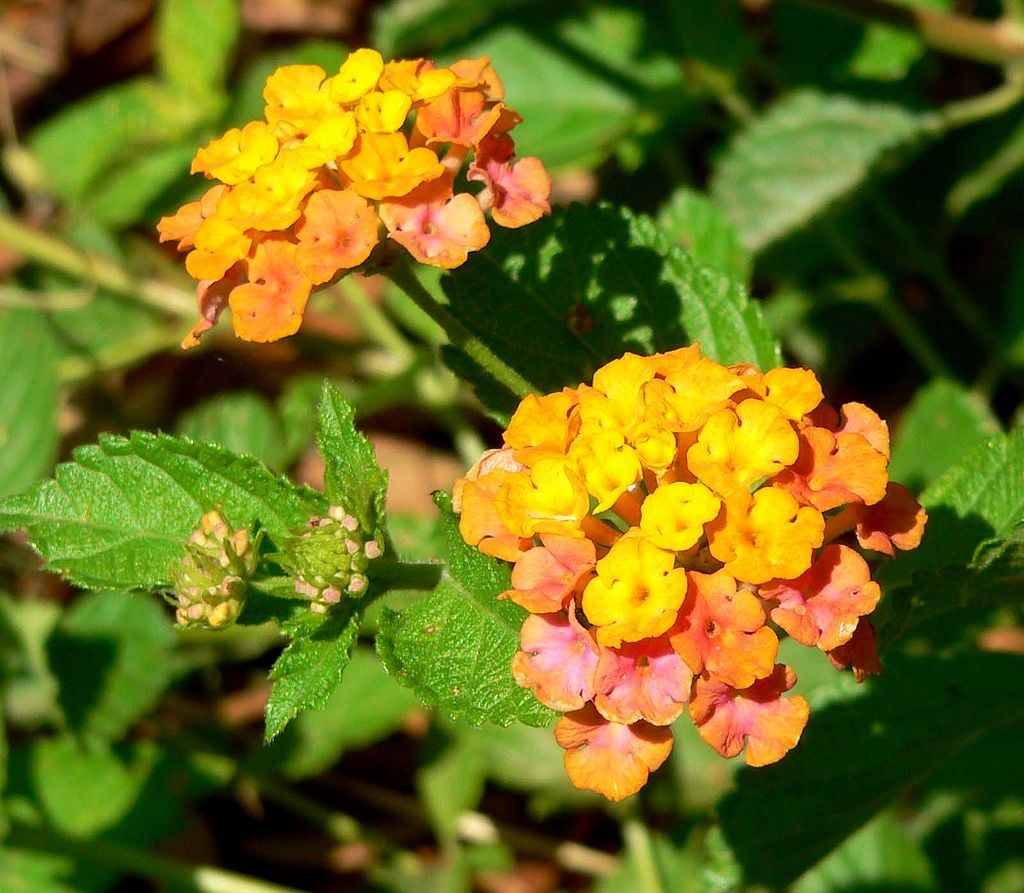 What else holds their own in the heat?
Daylilies
Purple coneflower
Salvia
Black-eyed Susan
Butterfly bush
We're happy to tell you more about xeriscaping — planting drought-tolerant trees, shrubs, plants and ground cover that need little if any water or fertilizer.
We know all about this stuff. We won't let you waste money on flowers that wilt easily or bushes that drink water like crazy.
Keep That Grass Healthy
Healthy turf has the best chance of standing up to summer's scorch, drought and pests.
That's why we recommend a regular turf care program to keep your grass lush and healthy.
When we stay on top of things with proper fertilizing and weed control, your lawn is less likely to suffer from common summer turf diseases like brown spot, a fungus that often hits hard in the heat of summer.
Survive Summer's Scorch With Hatcher Landscape
Summer can be tough on your commercial landscaping.
Here at Michael Hatcher and Associates, we have the skills and experience to keep things cool and healthy.

Don't let your valuable landscaping shrivel up in the summer heat. Talk to one of our commercial landscaping experts today! We'll meet at your property, create a custom plan, and get you on your way to enjoying a beautiful, worry-free property.