Every successful project begins with a plan. And the more information you have to create your plan, the better.
When you begin planning your property's landscape design, make sure to have all of your questions answered before breaking ground.
Are you not sure of what to ask before construction begins? Here are four questions you should discuss with your landscape designer before beginning the design process.
How Can You Create a Landscape Design that Requires Less Maintenance?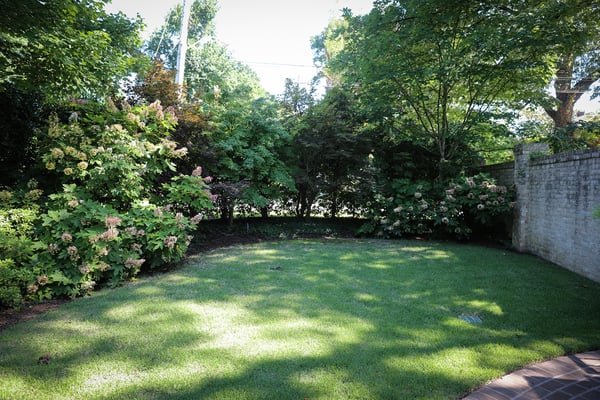 The less time it takes to maintain your landscape, the less money it will cost you in the future.
Make sure to ask your landscape designer how he/she can design a landscape that will need less maintenance.
Elements such as native plants and sustainable materials require less attention. Non-native plants will need more water and, therefore, maintenance and money, to thrive.
Grading will also eliminate frequent maintenance as it will reduce the effects of soil erosion and other water damage to your property.
What Are Ways to Save Water on My Property?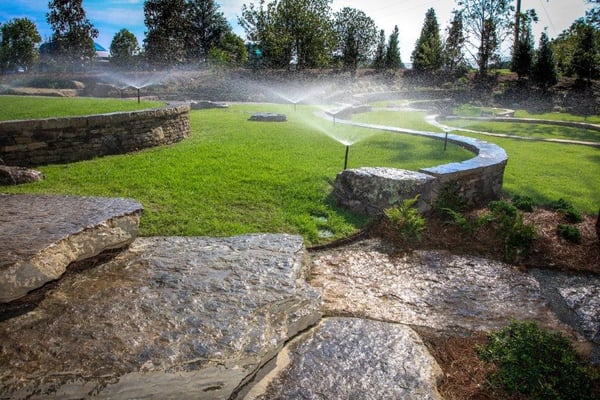 Beyond the layout, materials and plants, you can also save money by designing a landscape that incorporates an irrigation system.
Adding an irrigation system to your landscape design will help you cut back on your property's water usage.
Each system is accompanied by a control which also allows you to create a specific watering schedule for the different zones on your landscape.
In addition to the system's controller, you can also add sensors that will adjust your watering schedule based on the weather and amount of rainfall your property has received.
Learn more about incorporating an irrigation system here.
Which Design Elements Will Enhance My Landscape?
Your property needs to pop if it's going to attract the eye of your neighbors or potential customers. But how can you get that wow factor?
There are a variety of ways to help your landscape, and overall property, stand out:
Annual color
Sitting areas
Stamped concrete
Texture with plants
Are you interested in enhancing your landscape with a popular look? Take a look at what our Senior Landscape Designer, Greg Pope, has to say about the landscaping trends he is seeing this season.
Where Should Landscape Lighting Be Installed?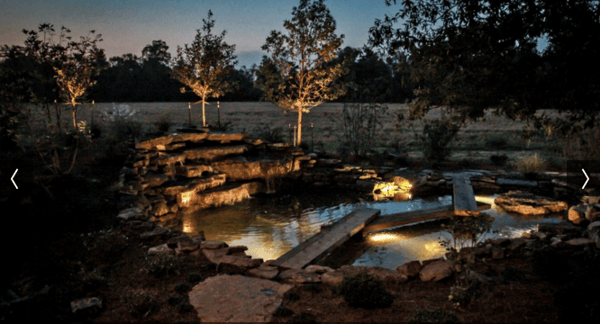 Your property should be accessible and visible even when the sun goes down. In other words, make sure landscape lighting is a part of your design.
Ask your landscape designer where the lighting should be installed to get the most effect. Consider the following areas:
Common Areas – Patios and other outdoor livings spaces need to be well lit.
Near Buildings and Your Home – Use uplighting around any buildings or your home to increase safety.
Plant Beds – Make your plant bed a focal point by adding uplighting around it.
Stairs – Illuminate stairs and columns next to them in order to help with safety.
Walkways – Light walkways to ensure safety when walking from one point of your property to another.
Learn more about different landscape lighting ideas here.
Find an Experienced Landscape Company and Designer
When you begin planning your property's landscape design, make sure to have all of your questions answered by your landscape designer before breaking ground.
At Michael Hatcher & Associates, we have a growing team of landscape designers that will work with you and your budget to create a unique design for your unique property.
Once your design is approved by you and created by us, our company can also maintain the landscape to keep it looking as good as the day it was installed.
Contact Kelly Ogden at 901-755-3207 to have all of your residential and/or commercial design questions answered.