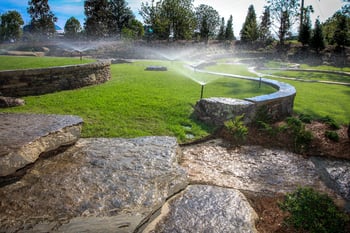 Did you know an irrigation system with a leak that's the thickness of a dime can waste about 6,300 gallons of water per month? Not only does that waste natural resources, it also hikes up your utility bill.
To help you with your irrigation and water management on your property, find a professional landscaping company in the Memphis metro area that focuses on conserving resources.
The Difference in Our Services
Michael Hatcher & Associates is a good steward of the environment, and we will make sure your property is sustainable and efficient. Resource conservation is one of our top goals, and we will bring that focus to your site with our irrigation services.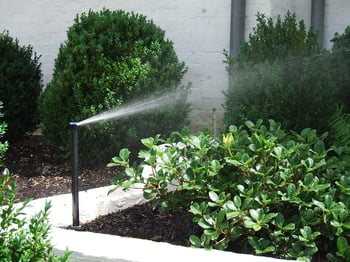 We install, upgrade, repair, maintain and renovate both drip and traditional irrigation systems for residential and commercial properties. We choose the best products and brands to fit your site's unique needs.
It costs about $5,000 to install three to four irrigation zones and can go up or down depending on your site's needs. The more zones we add to an irrigation project, the lower the price per zone becomes.
Our water management team will also inspect your property to see if there are drainage issues and fix those with services like grading, adding drains, installing plant barriers and other landscape solutions.
For system renovation projects, we normally hand dig the site — instead of using large equipment — so we don't disturb existing plants and landscape features.
Focus on Experience and Training
Michael Hatcher & Associates employs two certified landscape irrigation contractors in Memphis and the entire Mid-South, so you can rest assured we have the experience you need.
We also have three team members who are certified backflow inspectors.
Where We Service
Michael Hatcher & Associates services cities including Memphis, Collierville, Fayette and Germantown, Tenn.; Olive Branch and Southaven, Miss.; and areas in Arkansas. We cover Shelby and Tipton counties in Tennessee; Crittenden County Arkansas; and Benton, Desoto, Marshall, Tate and Tunica counties in Mississippi.
Contact Michael Hatcher & Associates at 901-755-3207, or fill out the form to see how we can make your property more sustainable with our irrigation and water management services.