Yard envy is a real thing.
You see a lawn that seemingly stays green all year, or there's one that just pops — and you wonder how you can keep your estate looking that fresh.
It really all comes down to proper landscape maintenance. Beyond just keeping it mowed and trimmed, you also need to think about ways to enhance and keep your yard healthy for the best results.
Here are three landscape services that will make your neighbors envious.
Follow Regular Maintenance Schedule
The foundation of having a healthy landscape with some curb appeal is proper maintenance. Without that, other services are pretty pointless.
Make sure to mow your lawn at a healthy height — 3 to 4 inches, depending on the type of grass you have. Keep your mower blade sharp so you get an even cut throughout your property.
You'll also want to keep your trees and shrubs pruned. The best time to trim your foliage is before new growth has started to bloom.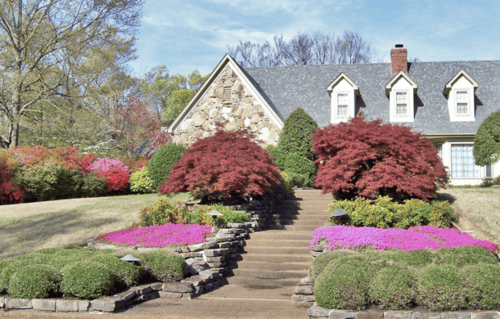 If you have an irrigation system, it will need to be serviced throughout the year to make sure it's working properly and there's no damage. Something as simple as a broken irrigation head can lead to several gallons of water lost — and a higher water bill.
While you don't have to do this too regularly, you should aerate your lawn about once a year — more if you have high-traffic areas. That can help improve drainage and keep your soil from become compacted.
Control Weeds, Pests and Diseases
Brown spots and weeds in your lawn care really take away from your yard's appearance.
To keep your grass healthy and free of weeds, diseases and pests, stick to a lawn care plan. That can include using fertilizers, herbicides, pesticides or just making changes to your lawn — like improving shaded areas or places with poor drainage.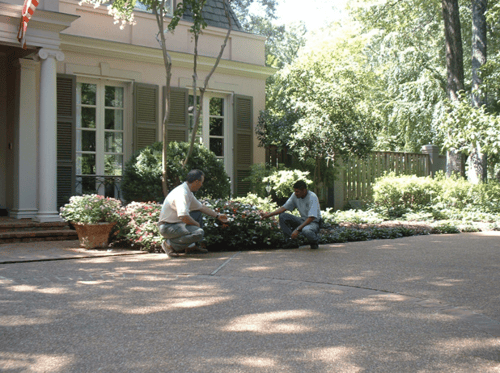 If you have diseases that are affecting your lawn, make sure to clean your equipment after it's in the effected areas to keep from spreading it.
Install Plants for Year-Round Color
Adding plants to your landscape is one of the best ways to bring some aesthetic value and really up its curb appeal.
And while there's not a magical plant that stays in full bloom all year, you can install a variety of plant types to give your landscape color through different seasons.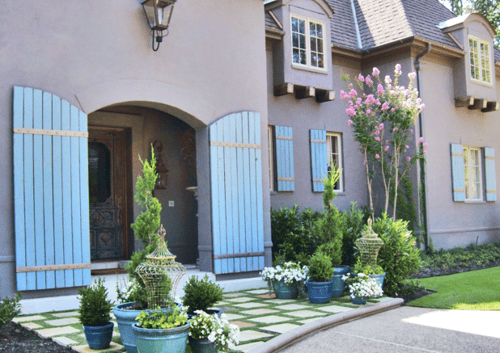 For example, you could plant a tree that provides fall and winter color, flowers that bloom in late spring and then others that will add some color during the summer. That way, there's never a time when your entire landscape is dormant.
Here are some popular places to add plants for the greatest impact:
Surrounding patios or

outdoor kitchens

Along walkways

As the border in a plant bed

In an area you can view and enjoy from indoors
Native plants will be more drought tolerant and require less maintenance — saving you time and money. Some popular options for Memphis and the Mid-South include daylilies, purple coneflowers, Black-Eyed Susans, butterfly bushes and chaste trees.
Keep Your Estate Enhanced All Year
Maintaining your estate can be pretty time intensive. So, if you would rather spend time enjoying your property instead of mowing, edging and trimming, hire a professional to maintain it.
At Michael Hatcher & Associates, we can keep your property looking fresh from season to season.
We offer residential landscape maintenance services for the Mid-South like mulching, irrigation management, shrub and tree pruning, pest and weed control (safe for children and pets), aeration, leaf removal, seasonal plant color, mowing and cleaning up plant beds.
Our experienced team can also design and install landscape features like patios, pools and outdoor kitchens to really transform your outdoor space.
Contact Michael Hatcher & Associates at 901-755-3207 or by filling out a form online. You can also request a free consultation to talk with us about your landscape's needs and how much it would cost.