Imagine relaxing outside under the shade of an eye-catching tree. It doesn't get much better than that, especially during the warmer months.
Before you can make that a reality at your home or commercial property, you need to find the trees that best fit your landscape.
There are several to choose from in Memphis and the Mid-South, so here's a look at the benefits, costs and three of the top ones.
Benefits of Installing Shade Trees
Add visual interest and some practical benefits to your landscape with shade trees.
Trees that provide shade can help protect surrounding grass and plants from the sun, which helps reduce heat stress. That will also reduce the amount of water needed for the surrounding plants since not as much water is lost to evaporation — saving you money.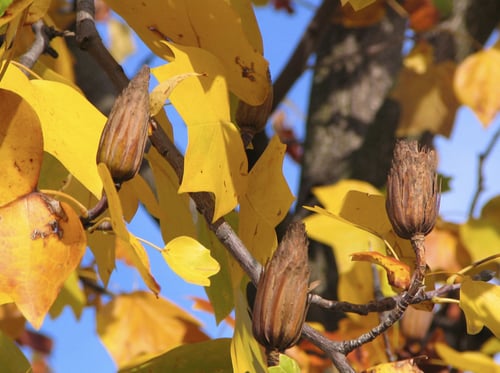 Shade trees also create the perfect place for a bench or other seating area. Instead of adding structures or other coverings, you'll be able to enjoy some natural shade.
Having trees (especially mature ones) can also add a significant amount of value to your property.
How Much Does It Cost to Install Trees?
The price to plant a shade tree on your landscape is going to depend on a few factors:
Age

Size

Type

Current conditions
If you want a mature tree that will start providing shade immediately, that is going to cost more than a younger, less developed tree. Also, the larger the tree is, the bigger the equipment will need to be to transport it to your property — increasing the price.
You'll also need to factor in the current conditions of your landscape. Will it need to be graded to prevent erosion around tree, or will other structures need to be removed before the tree is planted? The more that's needed to prep your site, the higher the price will be to install a shade tree.
While the cost will be different for each person depending on these factors, installing a tree normally ranges from $265 to $475
The 3 Best Shade Trees for Memphis and Mid-South
You have a long list of shade trees to choose from, but it's best to pick ones that are native to Memphis and the Mid-South. They will require less maintenance and resources — plus they will thrive better in your landscape's conditions.
Here are three of the best shade trees for our area.
Red maple (deciduous) is the most common species of tree in America, according to the American Nursery Standards. There are many cultivars to pick from, with each having its own unique characteristics. The red maple can grow 40 to 60 feet tall, with a spread of about 40 feet. This tree grows at a medium to fast rate and requires full-sun conditions.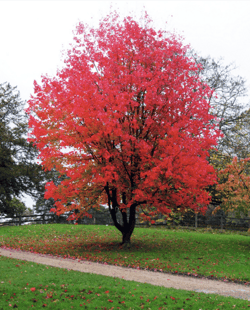 Beyond its shade, maybe the most attractive aspect of this tree is its seasonal color. Red maple cultivars have yellow to red coloring during the fall, along with red (or yellow) small flowers from winter until spring.
Willow oaks (deciduous) grow at a medium rate and can reach a height of 40 to 60 feet, with a 30- to 40-foot spread. The tree's leaves start out bright green during the spring, reaching orange, yellow-brown and red in the fall.
It has spear-shaped leaves that have small bristles at the tip. Willow oaks can tolerate poorly drained soil.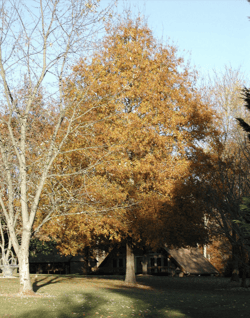 The state tree of Tennessee, tulip poplar (deciduous) is one of the tallest native American hardwoods. It produces a spreading canopy that provides plenty of shade. The tree can grow 70 to 90 feet tall with a 40-foot spread.
Tulip poplar trees thrive in full-sun conditions and prefers normal soil moisture. It blooms in May and June, and it features yellow color during the fall.
Add Shade Trees to Your Mid-South Landscape
Ready to bring shade and aesthetic value to your property? Start looking for a shade tree that will cool down your landscape and heat up the curb appeal.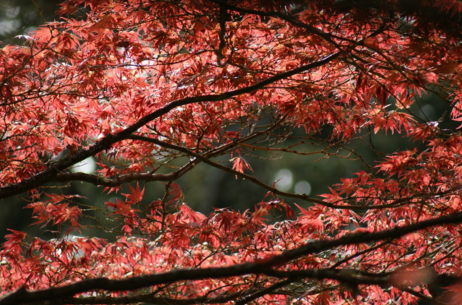 At Michael Hatcher & Associates, we install a variety of trees, including ones known for their shade. We have been planting trees for more than 30 years in the Mid-South and have the experience to suggest types and locations to install the trees. Our team will also prune and care for the trees to ensure they live long, healthy lives.
Michael Hatcher & Associates is a full-service lawn and landscape company covering Memphis and the Mid-South. We provide commercial and residential services such as tree and plant installations, tree care, lawn maintenance, patios, custom gunite pools, landscape lighting, design, irrigation systems, outdoor entertainment and lawn care.
Contact Michael Hatcher & Associates at 901-755-3207 or by filling out a form online. You can also request a free consultation online to see how much it will cost to add shade trees to your landscape.