You wouldn't think a candy bar wrapper or a discarded cardboard coffee cup would be a big deal.

But imagine your retail customers stepping over them in disdain as they enter your store.

Or a prospective tenant kicking them aside as they show up to look at your office space for rent.

Shouldn't somebody be picking up this trash? Maybe you should have your landscape maintenance company do it.

It's called portering service, and this simple contract add-on can take a lot of stress off your plate, says Alex Moore, Senior Commercial Maintenance Account Manager at Michael Hatcher & Associates.
"We're usually on a property for landscape maintenance just once a week," Moore says. "Trash accumulates on the days we're not there. A portering service is an added level of cleanliness."

Moore walks us through portering services in Memphis.
1. Trash Removal
"Trash builds up during the week, especially in retail areas," Moore says. "You don't want shoppers to see a littered property. You want it to look pristine."

Stray cigarette butts, food wrappers, and plastic bottles rolling around make it look like you don't care about how your property looks.

Dumpsters with open tops get piled high with cardboard boxes and foam pellets. A brisk wind blows those all over your property. Portering saves the day.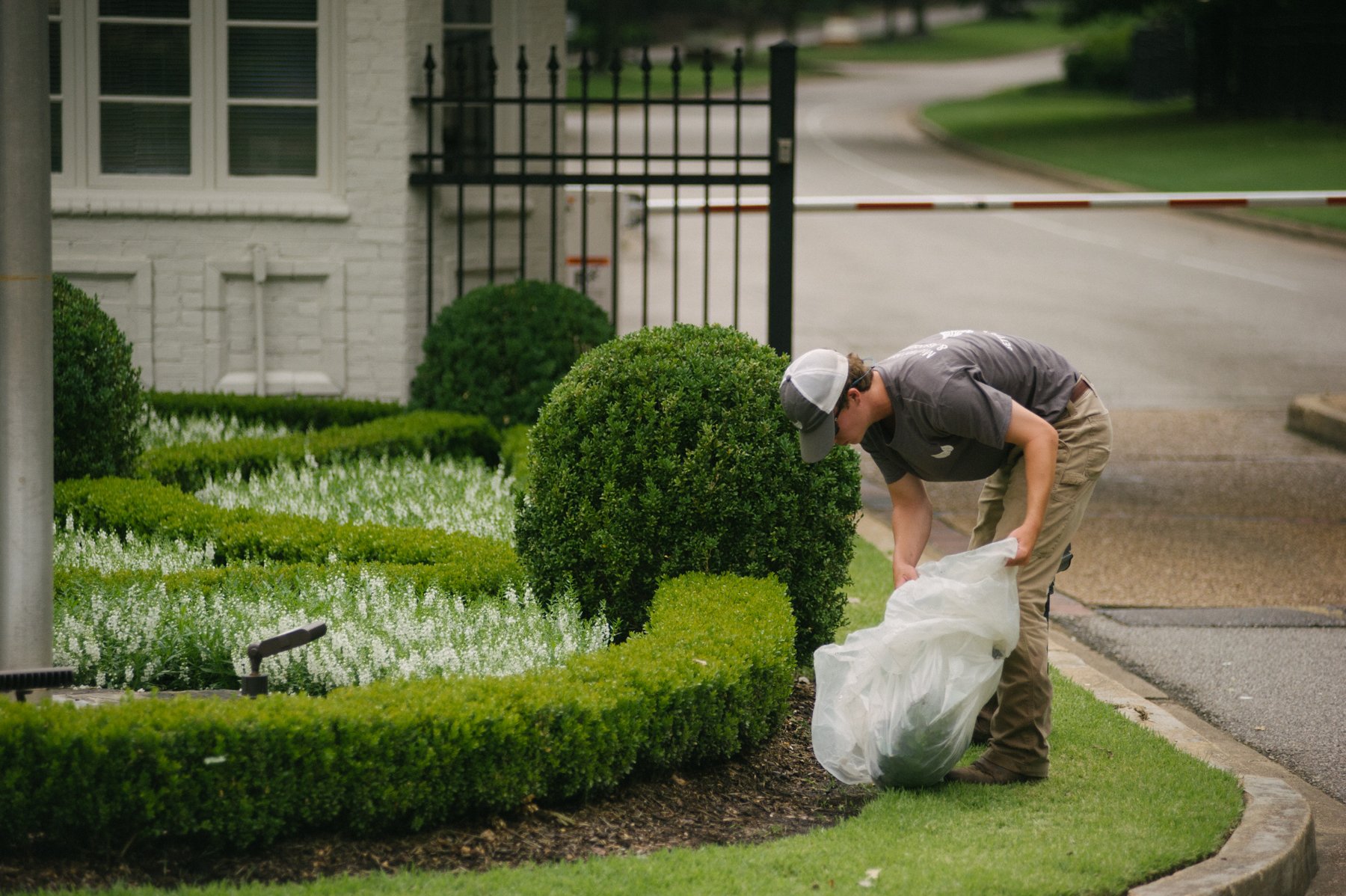 Choose one extra portering visit a week, three or even five to keep things tidy and avoid embarrassment— and losing customers.

You'll know unsightly litter will be handled.

We'll even replace your trash can liners.
2. Debris Pickup
Landscape debris like old leaves, sticks and branches can accumulate fast — all it takes is a quick storm with high winds.

Suddenly, your property looks messy and neglected.

Portering services in Memphis ensure the mess disappears.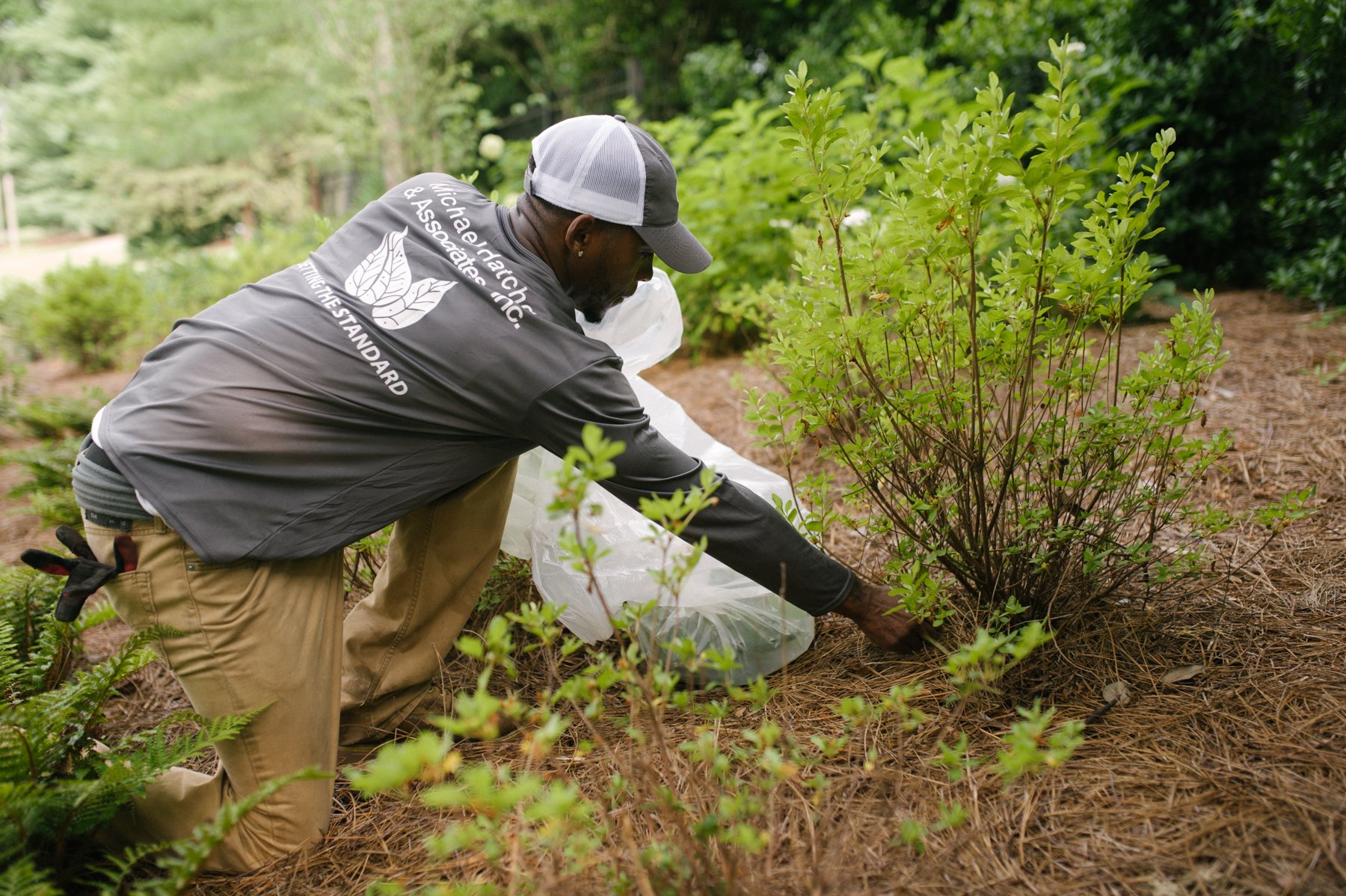 3. Street Sweeping
Hatcher works with a dependable street sweeping subcontractor that will visit your property once a month and give it a clean sweep. Even those stubborn piles of leaves and litter that get stuck in corners will disappear.

"Warehouses with big parking lots and busy delivery truck traffic need to keep loading dock areas clear of nails and debris," Moore says. "This service is perfect for them."

(Have you noticed how loading dock areas are magnets for trash?)

Bonus: street sweeper crews will snap a photo of anything amiss during their late-night sweeps and send it to your account manager. Then we'll alert you. It's another set of eyes on your property.
Why Can't Duane Do It?
You might be thinking, why do I need a Memphis portering service? Can't I just have one of my employees pick up debris? How about Duane?

Sure, you could ask him. But doesn't Duane already have enough on his plate? What if he's too busy? Or what if he forgets?

Chances are, that'll be the day the property owner drops by for a visit.

Why not give yourself the gift of peace of mind?

Hiring your landscape company's portering service also saves you the hassle of hiring separate vendors to tackle these tasks.

Don't worry about setting up that street sweeper visit. We'll handle it for you.

Maybe use the extra time to take Duane out to lunch.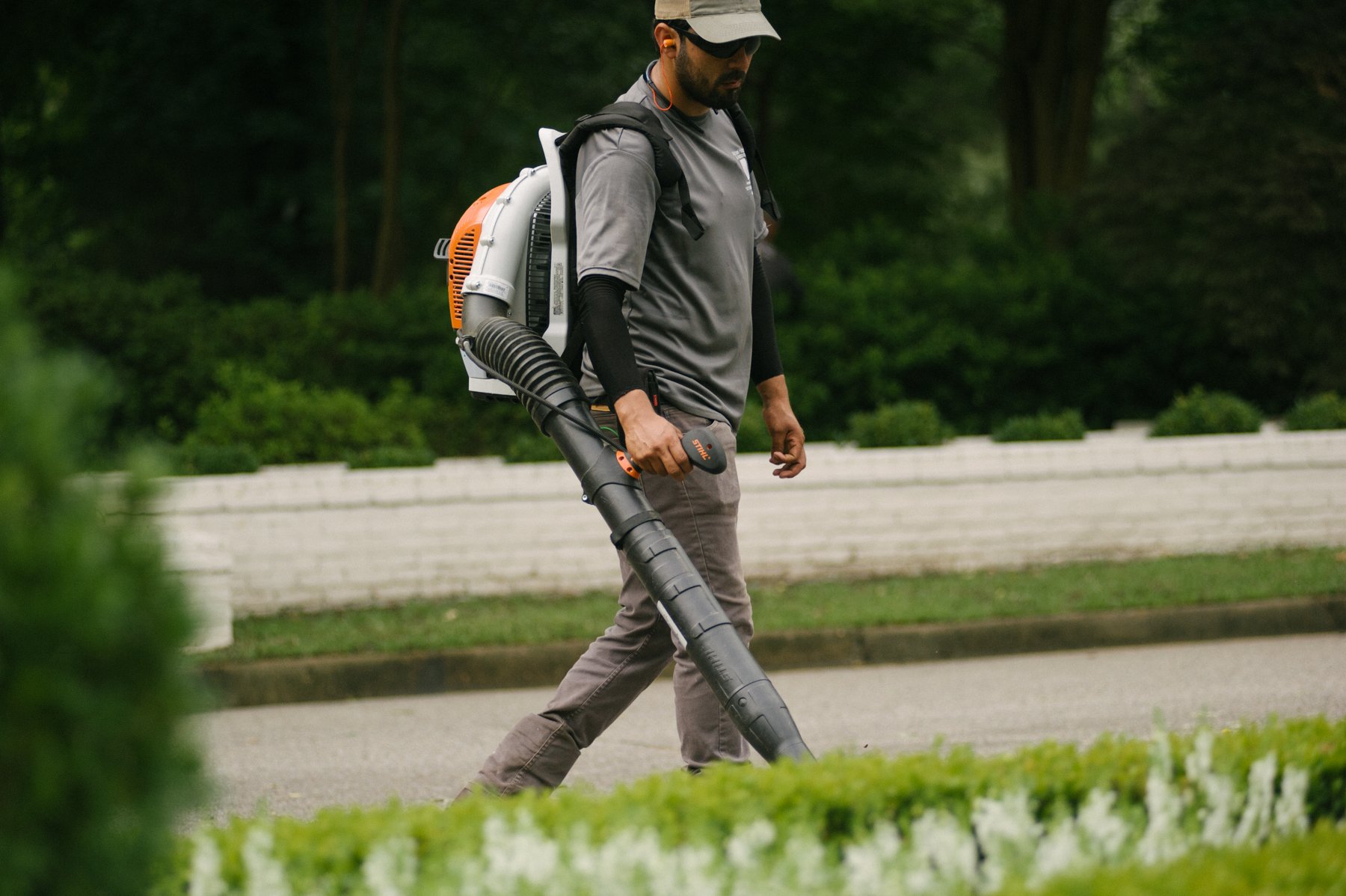 Need a Memphis Portering Service? Trust Hatcher
Not every commercial landscape company offers portering services in Memphis.

We figure you can use the extra help — and the peace of mind.

Are you ready to boost the appeal of your commercial property and turn your landscaping worries over to a well-prepared team of pros? Talk to one of our commercial landscaping experts today! We'll meet at your property, create a custom plan, and get you on your way to enjoying a beautiful, worry-free property.