If you think you have the latest landscape lighting technology because a timer turns on your outdoor lights at dusk, well, that's nothing.
You're about to love the stuff we'll show you.
These landscape lighting ideas are brilliant.
They'll bring new tenants to your building, customers to your shopping center and offer convenience that will make your property managing duties easier.
It's time you took advantage of all that commercial landscape lighting technology has to offer.
Check out these bright developments:
1. Smart Controls
Timers? Switches in the utility room?
Those are so yesterday.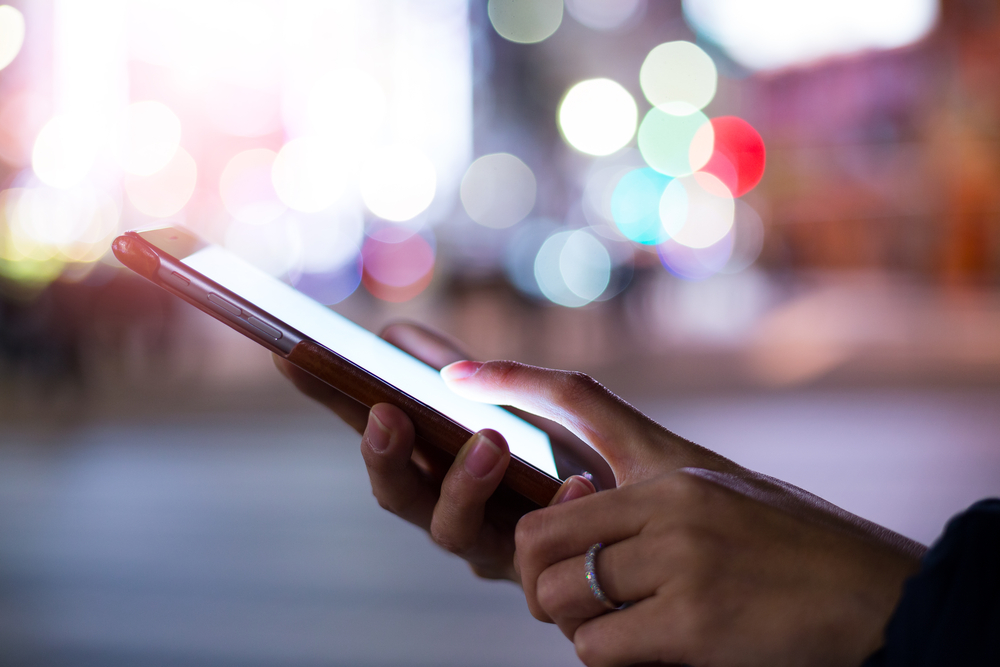 You can control your landscape lighting in all sorts of ways, just with some taps on your smartphone.
Apps let you control your lights from anywhere, any time.


Set a weekly lighting schedule that can change each day, synched to your hours of operation. No more turn on at dusk stuff. Although you can still do that, no problem. Illuminate a common area or light up the whole place for an event.


Separate your property into different lighting zones and program the lights independently. Program the community pool lights to come on for an event but leave the back garden bed off.


Seamlessly integrate other smart products and services such as Alexa, Siri, Google Assistant, Nest devices and more.
2. Bring On The Color
Sure, white lights are classic and will never go out of style.
But why not have some fun?
Today's color-changing lights will wow you. More importantly, they'll impress prospective tenants and customers.
But just because these lighting systems offer 16 million different color combinations doesn't mean you have to use them all. At least, not all at once.
Celebrate a big sale at your shopping center with colorful, attention-grabbing lights.


Toss some blue hues on the community pool.


Be extra patriotic on the Fourth of July with a red, white and blue theme splashed across the front of your business.


Celebrate your community's team spirit with your favorite team colors on game days.


Install a long strip of color-changing lights under the cap of your restaurant's outdoor dining patio wall. Why? Why not?
3. Fixtures? What Fixtures?
Stressed about all the outdoor fixture choices you'll have to make with landscape lighting?
Don't be. You don't have to see the fixtures at all.
The trend now is to hide them in the landscape. The fixtures aren't the star of the show.
The light is.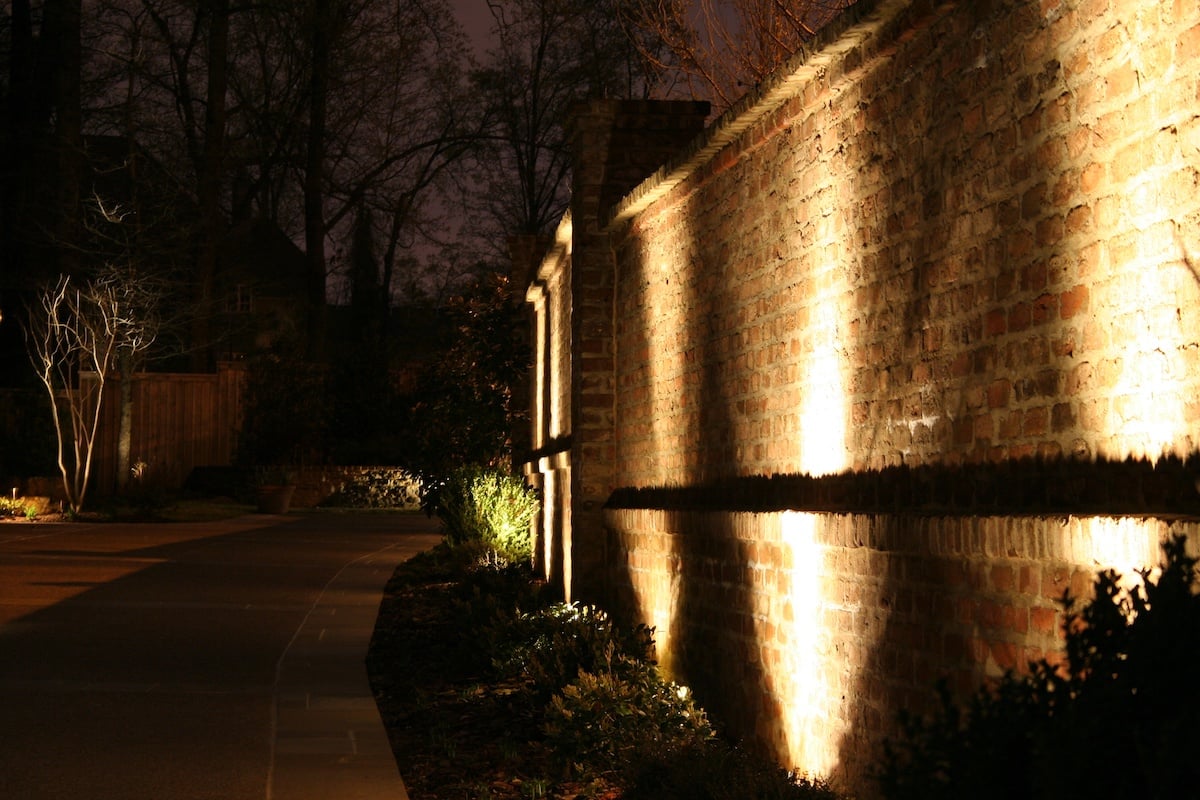 Ground lights are nearly invisible, flush with your hardscape. Pond lights can hang out underwater.
Seating walls around a fire pit are great at hiding fixtures, so the perfect amount of light spills out, magically, from undercap lights.
Some lights fit seamlessly in with patio pavers. The only difference is they glow.
Bonus: No damage from lawn mowers or snow blowers.
And nobody trips! That eases your liability concerns.
4. Smart Security
Smart lighting controls aren't just about turning the patio and walkway lights on with ease. There are great security benefits, too.
Today's smart lighting will keep lights on, even if you're not open for business until the next morning.
Smart security lighting can be synced to your Wi-Fi network and instantly alert you on your smartphone when someone approaches a door. Then it shows you video footage, lets you communicate through an intercom system with whoever's there and even summons emergency services if needed.
Trade that ordinary light fixture on your building for a floodlight cam that pairs motion-detector lighting with a night vision camera you can check with your phone.
All this is a great draw for prospective tenants, retirement community residents and HOA boards.
5. Let Lighting Do Double Duty
You spend most of your day multi-tasking. Why should your landscape lighting get off easy?
Opt for planters and side tables that are lit from within.
These are great for home patios, but just as fantastic lining the walkways of a retirement community, casting a welcome glow in a shopping center common area or dotting the HOA poolside.
They host pretty container gardens during the day and cast a subtle glow at night, adding to your landscape's ambiance.
Celebrate Landscape Lighting Technology With Hatcher
There's a whole new world of landscape lighting technology out there — why not embrace it?
Whether you own a commercial property or if you are a property manager eager to impress residents and clients, lighting advancements will make your life easier — and brighter.
Are you ready to experiment with all that commercial landscape lighting technology has to offer? Talk to one of our commercial landscaping experts today! We'll meet at your property, create a custom plan, and get you on your way to enjoying a beautiful, worry-free property.