After two decades working in landscaping, Will Comstock can tell you how to prune a tree, choose a tree, or rid a tree of aphids.

He can also draw you a pretty impressive tree on his trusty sketch pad. And he tends to miniature potted trees at home that look hundreds of years old, using the ancient Japanese art of bonsai.

The guy knows a lot about trees.

Go ahead. Try to stump him.
He Looks Good in Hats
Will is the new senior landscape maintenance production manager at Michael Hatcher & Associates. He came here after 19 years at Greenscape in Bartlett, TN, 12 of those as operations manager.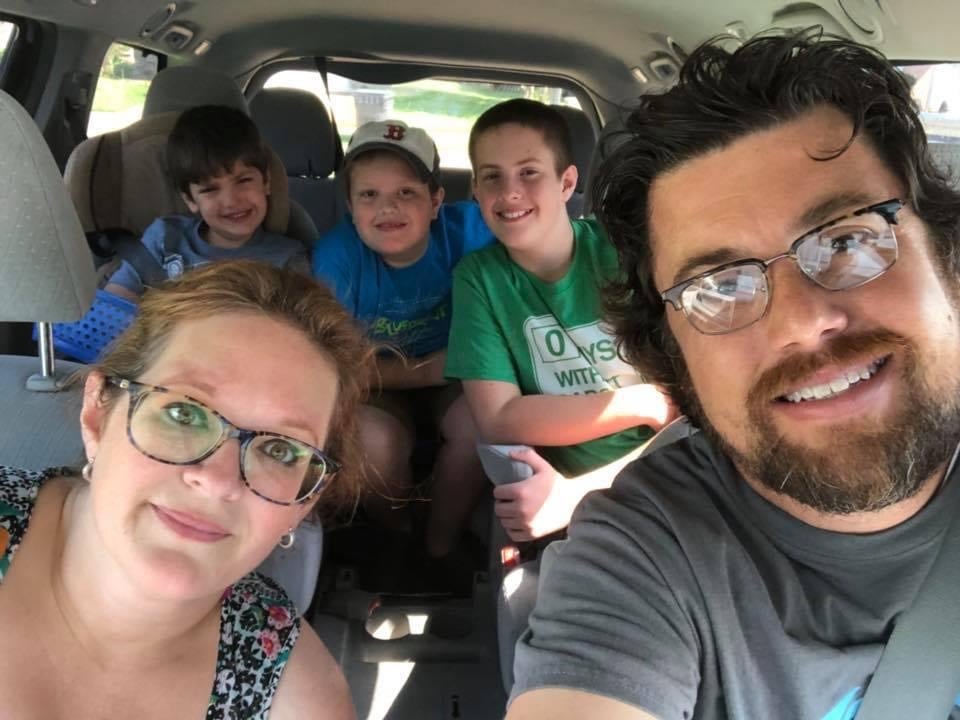 That was his title, but don't let its simplicity fool you.

"I wore a lot of hats at Greenscape," Will says.

He was in charge of construction, maintenance, the chemical program, and did project management.

"When you wear so many hats, they start falling off," he says.

He may wear one hat here at Hatcher, but it's a big one, supervising the work of as many as 15 crews.

"My main responsibility is to make sure crews are doing what they need to do to keep clients happy," he says.

He's thrilled to be here.

"It's my destination job," he says. "Hatcher has always had such a good reputation in Memphis. This is an opportunity to get involved with a company I've always had a ton of respect for. But I'll always carry a piece of Greenscape with me."

He headed to Greenscape straight from graduation from Mississippi State University, after interning there for two summers. He started out as a landscape architecture major but switched to contracting after he realized he wanted a career outdoors.

"The outside is my office," he says. "I love it."
Sharing Tricks of the Trade
Will's on the road a lot, traveling from job site to job site, making sure crews have what they need to do their work, training new crew members, and ensuring everything's going according to plan. Every task has to meet Hatcher's high standards.

"I'm looking at safety, quality, and efficiency," he says. "Safety is so important. Our crews have to work safely not just to protect themselves, but to protect the public. In commercial maintenance, you're in a lot of public spaces."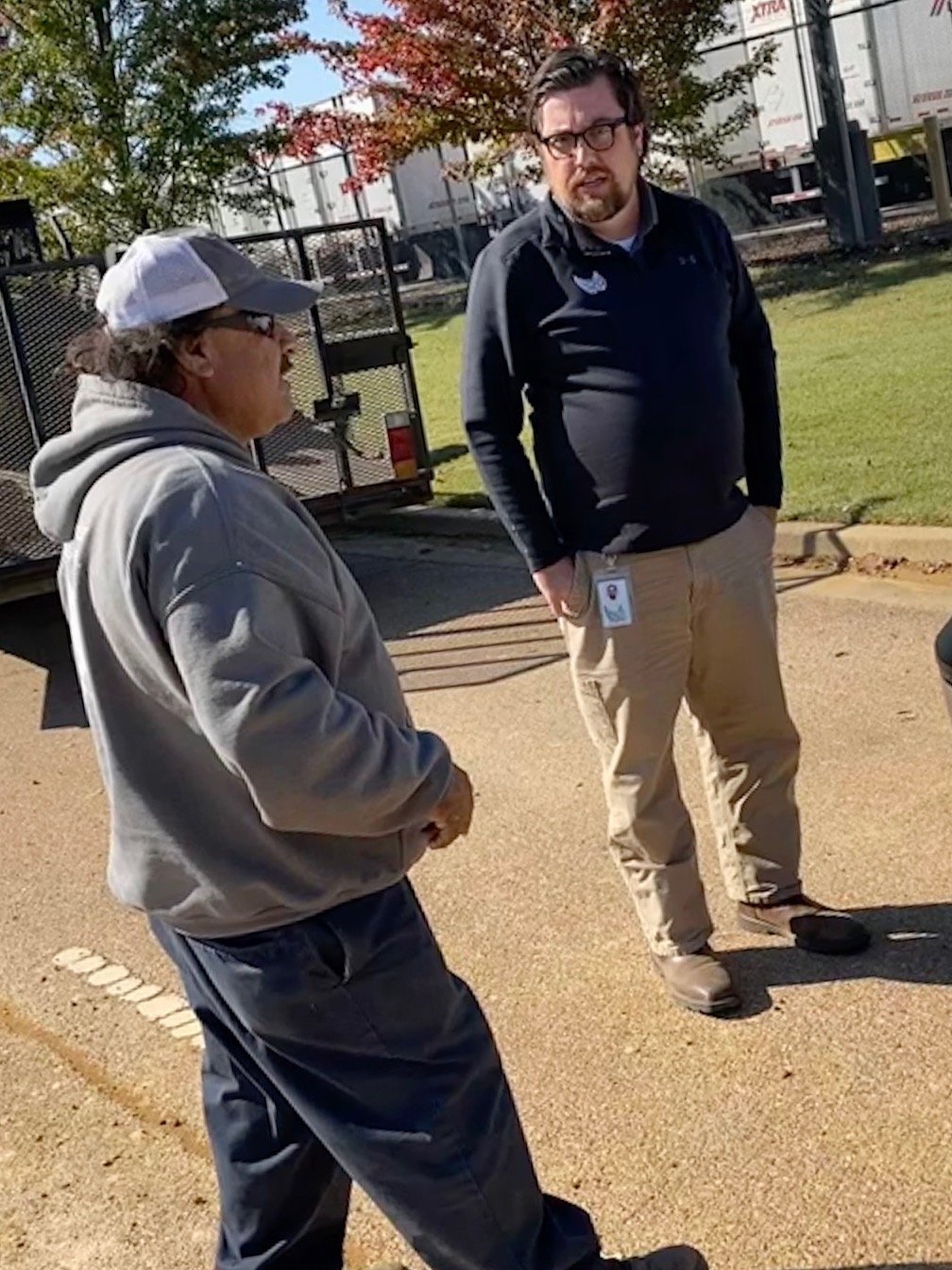 Part of his job is sharing the skills and knowledge he's gained by working in the industry for 20 years. He loves that part.

"I'm still young, but not that young," he says with a laugh.
"I tell the young guys that come in I don't have it all figured out. I don't have a magic bullet solution for everything. But I've been around long enough to pick up some tricks of the trade. from people who taught me.

"I love working with the young guys who come in, see them come along, watch them work their way up."
Hey, Honey, I Worked on That!
"I drive my wife nuts when we're out driving around Memphis," Will says. "You can't really drive anywhere without seeing a property that Hatcher installed or maintains. I'm always saying, 'That's one of our properties — look at it.'

"We all work really hard, striving to do just what the customers want, taking a property that's not quite up to standards, getting it cleaned up, and taking it from a C-minus property to an A property," he says. "We're making a difference. That feels really good."
"It's a Lot of Craziness"
Will and his wife, Ginger, have three sons: Reid, 15; Hunter, 13; and Gavin, 7.

Cockapoo Dak, named after Dallas Cowboys quarterback and former Mississippi State bulldog Dak Prescott, rounds out the family.

"It's a lot of craziness in the Comstock household," Will says.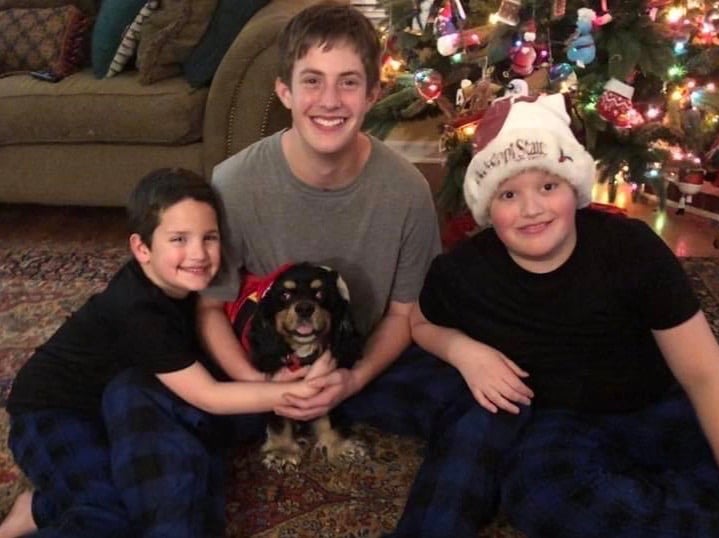 Keeping up with three active boys who attend three different schools and all their pursuits, from football to lacrosse, takes up a lot of time, but Will brings his green thumb home, too.

He built a raised garden for the boys to grow tomatoes and peppers.

And he tends to several bonsai trees, painstakingly trimming, watering, fertilizing, and repotting them. At one point he had 15 of the ancient-looking trees.

Son Reid is on board, too, cultivating his own tiny tree.

"It's fun to get the kids involved," Will says.

When he isn't wielding bonsai pruners, you might find Will drawing or sketching plants and nature scenes ("You won't see my work hanging in any museums," he quips) watching college football, or hopping in the car with the family for a day trip adventure.
Hatching Plans at Hatcher
"I'm excited about the opportunity I've been given here," Will says. "The future is exceptionally bright for Hatcher & Associates. There's a growth plan in place. It's fun to look down the road and see all these goals and ideas.

"I really want to be a contributor," he says. "I don't have it all figured out. I'm still learning, every day. That's the great thing about this business. I've been in it for 20 years and I still learn something every day."
Let Us Meet Your Commercial Landscaping Needs
Will is just one of the dedicated people on our team who help us deliver the best service to our customers.

Our people make us who we are. We'd love to show you.

Are you a commercial property manager in the Memphis, TN or Northern MS area? Are you ready to boost your property's appeal or make your job less stressful? Contact us today for a property assessment.

Or do you want to work with our team of skilled, experienced, and personable people like Will, who knows how to wear a lot of hats? Learn more about careers at Michael Hatcher & Associates.