Russ Sneed is a numbers guy, but don't call him that to his face.

Sure, he's good at financial stuff. He earned an MBA from Mississippi State University and went on to high-level positions as a financial analyst and vice president of finance at several big companies.

But Russ is also a people guy. He loves good company culture. He thrives on solving problems. Strategy intrigues him.

Now, as the new Chief Operating Officer at Michael Hatcher & Associates, he gets to do all of that, and more.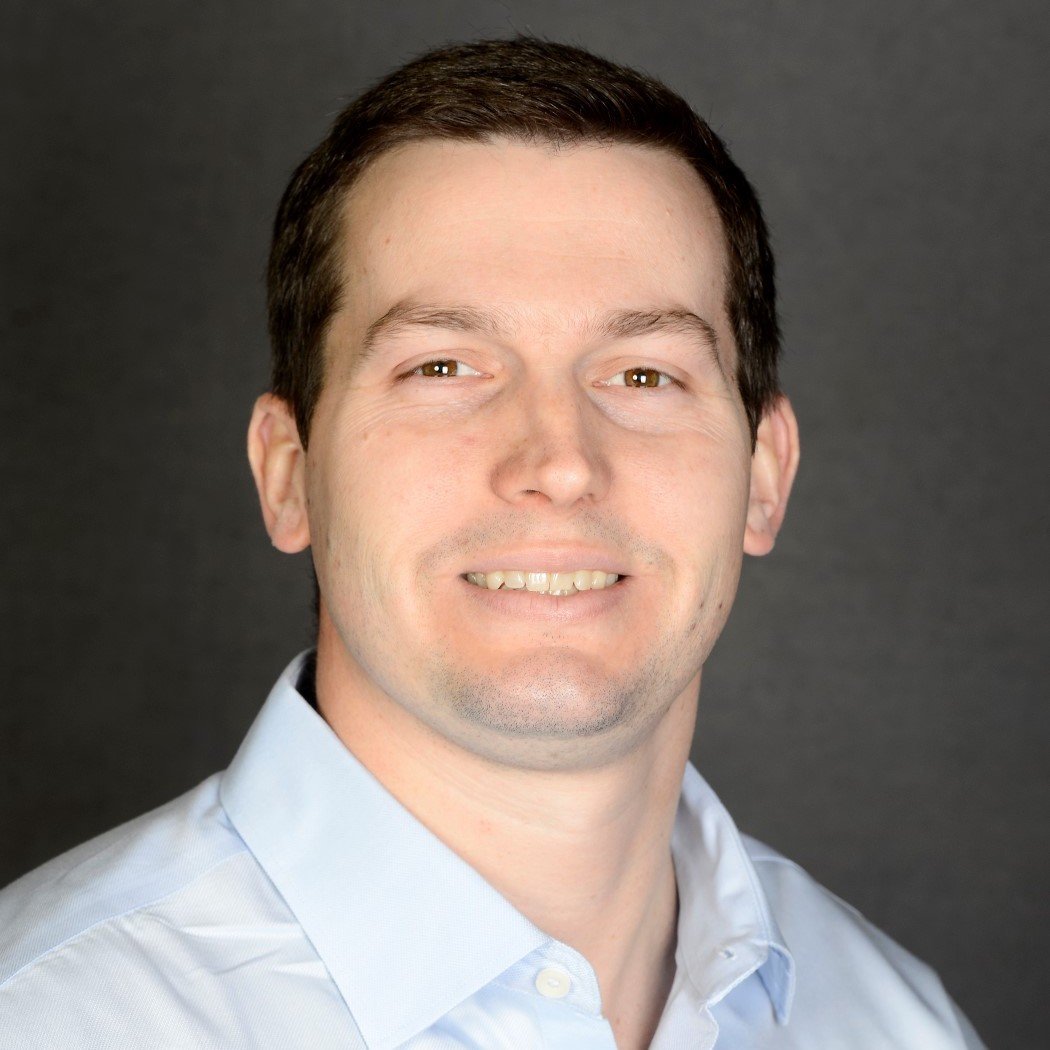 Ask Russ about the job description for this new position overseeing the company's operations and he says, "It's literally everything."

Then, after work, he goes home to be dad to two young daughters and a six-week-old son and puts on his softball and soccer coach hats.

Russ has a lot on his plate.

He loves digging in.
"I Was Itching to Get My Nose Bloodied"
Russ has spent most of his career crunching numbers and calculating financial growth.

"I was sick of sitting in boardrooms doing PowerPoint presentations about things that didn't always get done," he says.

He wanted to get his hands dirty.

"I was itching to get my nose bloodied a little bit in operations," he says. "I always loved being shoulder to shoulder with operations leaders, solving problems, figuring things out. I never thought of myself as a financial guy. I just like solving problems."

Meanwhile, it was time for Michael Hatcher & Associates to add a new position — Chief Operating Officer — to reflect the company's growth and mission.

They needed each other.
"People Are Our Biggest Asset"
The job of "literally everything" starts early. The other day Russ was on the job at 6 a.m. helping Construction Manager Jeff Peterman launch the construction team's day.

Russ loves that stuff. His expansive job involves overseeing safety, quality, revenue and profit growth, but he's excited it also involves people. He's looking forward to building company morale and culture. He wants Hatcher to be the place everybody wants to work.

"People are our biggest asset," he says. "I want to build something larger than each crew and show people they can rally behind something that's bigger than themselves."

Hiring the best people is a challenge, he says. He talks about recruiting earlier in the year, using more social media, aggressively getting the word out that a career in landscaping has great opportunity for growth, job satisfaction, financial security.

Great customer service depends on a great Hatcher team, he says.

"We want to exceed our customers' highest expectations," he says.

"My job is to think bigger than we can imagine," Russ says. "And then figure out how we get there. I have that background on where to invest resources, where to allocate more capital, figuring out the strategy."
Go Bulldogs!
Russ and his wife, Amy, have three kids: daughters Houston, 5, and Zady, 4, and new baby son, Beck, 6 weeks.

They're all sports crazy.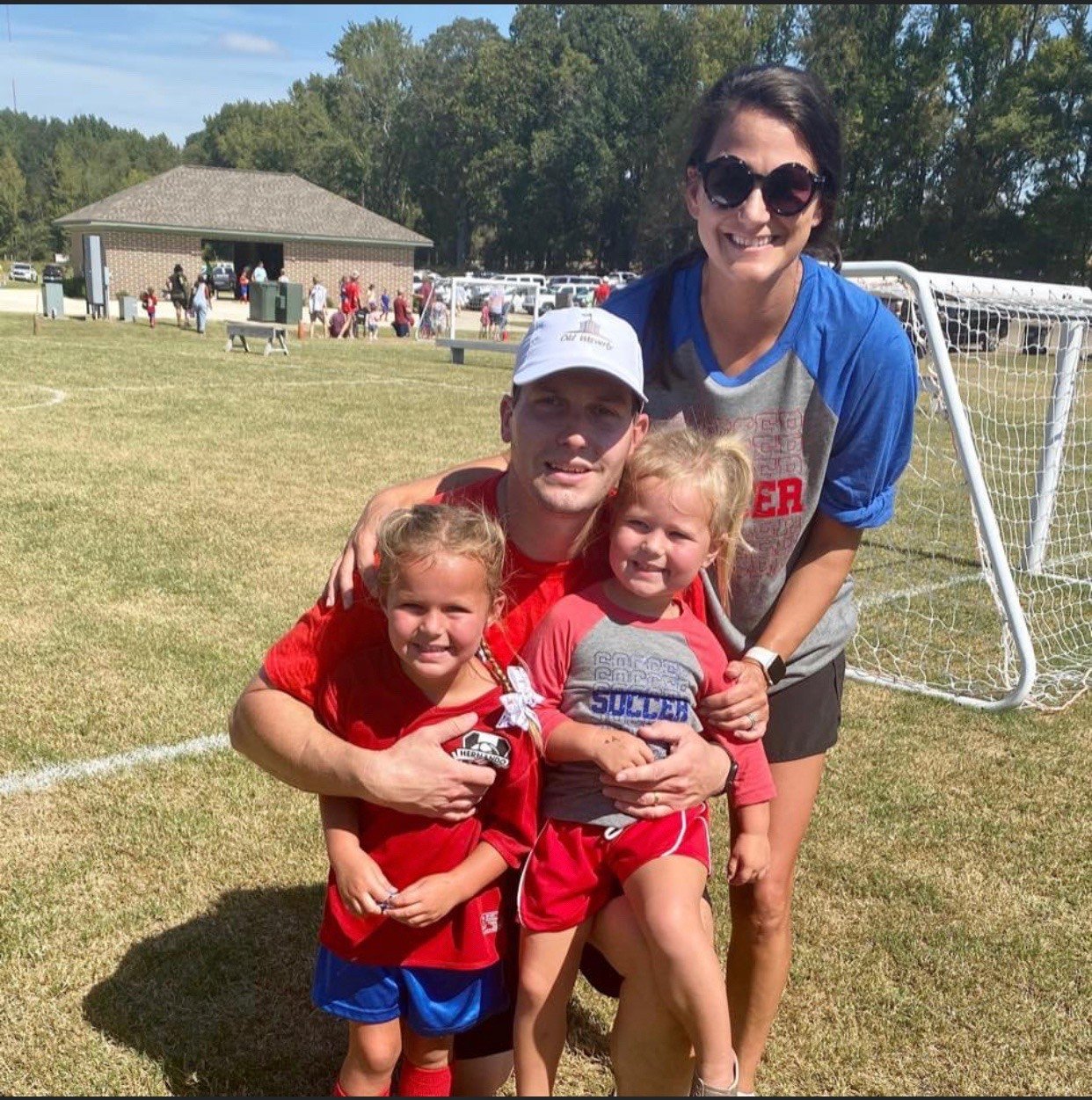 Houston and Zady are on the same soccer and softball teams, and Russ coaches both teams. That means games or practices three days a week.

They all cheer for the teams of Mississippi State University, where Russ and Amy are both alumni, as well as Russ' parents and assorted other family members.

He and the girls love watching YouTube videos of Dude Perfect, a sports comedy group famous for their jaw-dropping basketball trick shots.

Russ might not be able to sink a shot while simultaneously executing a front flip (although don't count him out) but years of competitive sports have taken a bit of a toll on his body. At age 33, he's had two hip replacements.

"I'm all healed up and better than ever," he says.

It's a good thing. He has a lot to do. Dad duty. Coaching. Watching basketball trick shots. Attracting quality team members. Strategic thinking. Financial growth. Creating cool culture.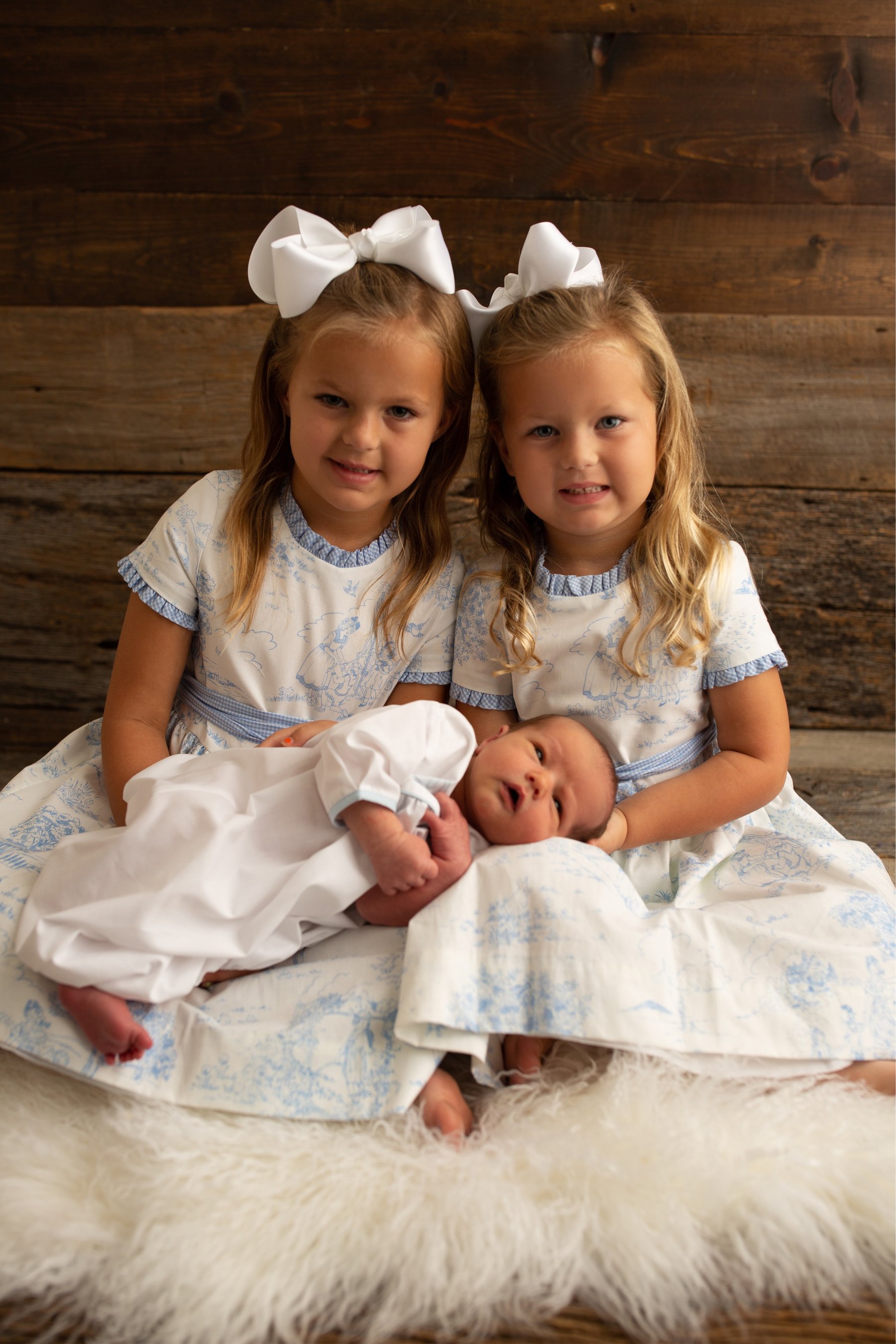 And, as he likes to say, "Lovin' on people." Everything comes down to that.

"I have a great opportunity here to help grow a company, doing it with good people, while having fun," Russ says. "I don't take that lightly."
Let Us Meet Your Commercial Landscaping Needs
Russ is just one of the dedicated people on our team who help us deliver the best service to our customers.

Our people make us who we are. We'd love to show you.

Are you a commercial property manager in the Memphis, TN or Northern MS area? Are you ready to boost your property's appeal or make your job less stressful? Contact us today for a property assessment.

Or do you want to work with our team of skilled, experienced, and personable people like Russ, who's building a work culture where everybody wants to be part of the team? Learn more about careers at Michael Hatcher & Associates.