Mia Friend's last name suits her.

Her job title at Hatcher & Associates is office coordinator, but she's kind of a smile factory.

"I'm always a safe landing spot for people," she says. "I'm non-judgmental. You can never ask a dumb question.

"I think I add value, even if it's just to smile at someone when they walk by."

Then, Mia the movie buff (more about this later) quotes Buddy the Elf: "Smiling's my favorite."
Gaby Tracked Her Down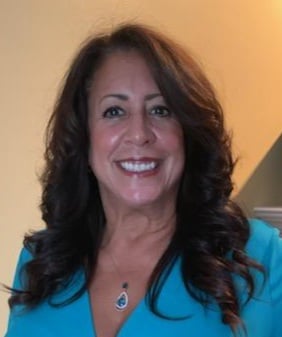 Before Mia started at Hatcher & Associates in February 2021, she worked for Hilton Worldwide corporate headquarters for 23 years, moving from receptionist to jobs in IT, brand sales, and brand culture.

After her husband passed away, she took a couple years off to heal, travel "and get my head back together," she says.

"One day I was on the couch and my phone rang with a random number."

Nobody answers numbers they don't recognize, right? For some reason, Mia did.

It was Gaby Bermudez, Hatcher's talent acquisition manager, on a recruiting mission for a new office coordinator.

"She saw my resume on LinkedIn," Mia says. "Even though it was 10 years old, she called me.

"God was watching over me that day," Mia says. "I needed to get back to work, but didn't know quite how. I wondered if I still had the skills and the speed."

She's happy to report, "It's like riding a bike."
"We Can Do All That"
It's Mia's cheerful voice you hear when you call the Hatcher & Associates office.

"I'm the first point of contact, so I can make or break the customer relationship," she says.

Chances are, she makes it.

"I'm upbeat," Mia says. "I cut up a little with them. Everybody needs a bit of lightness in their day. I repeat their name, because people like hearing their name."

She takes all the information from the potential new customer, types it up, and forwards it to the right manager.

"Then I say, 'This is the fun part — what do you want them to know about your project?'

"They start getting excited," Mia says. "They'll say, 'I want an outdoor kitchen and a fire pit and a pool.'

"I say, 'We can do all that.'"

Answering phones is a big part of Mia's job, but not all of it.

She does a bit of IT, a splash of HR, orders supplies, updates safety lists.

"I love to pretty things up," she says. "Give me the guts and I'll give you a beautiful PowerPoint presentation."
Pick a Movie — Any Movie
A real movie buff, Mia has about 500 DVDs in her collection and another 200 VHS tapes.

Her taste is pretty diverse, from Quentin Tarantino to Audrey Hepburn. Toss in some Clint Eastwood.

"I have everything from 'To Kill a Mockingbird' to 'Jeepers Creepers,'" she says.

Her daughter, Sarah, 23, speaks Japanese and makes amazing lemon blueberry muffins. Son Jason, 25, is a mechanical engineering wiz who wants to be a lawyer.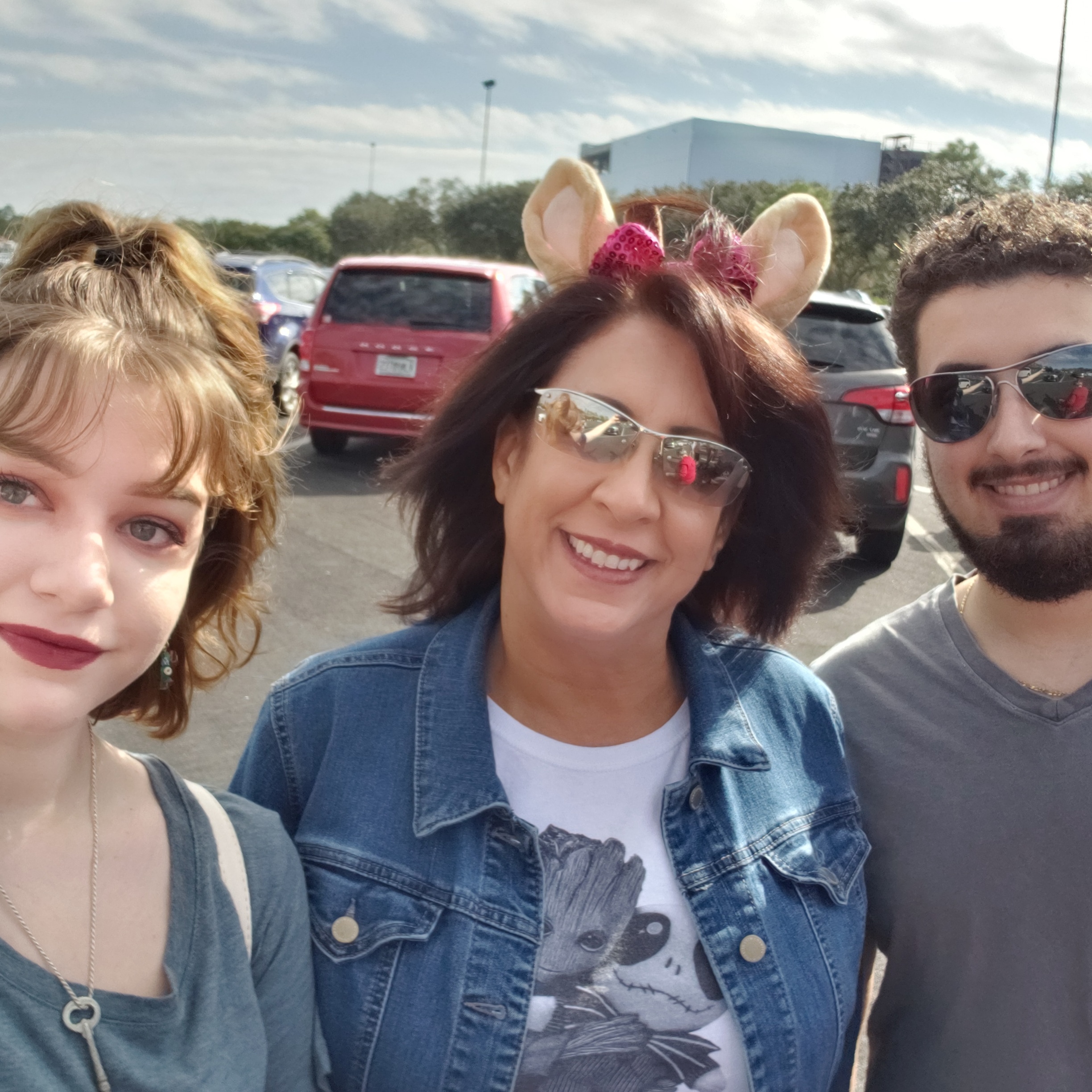 Rounding out the family is rescue dog Oliver, a mini Australian shepherd mix with crazy eyes who can toss and catch his own toys.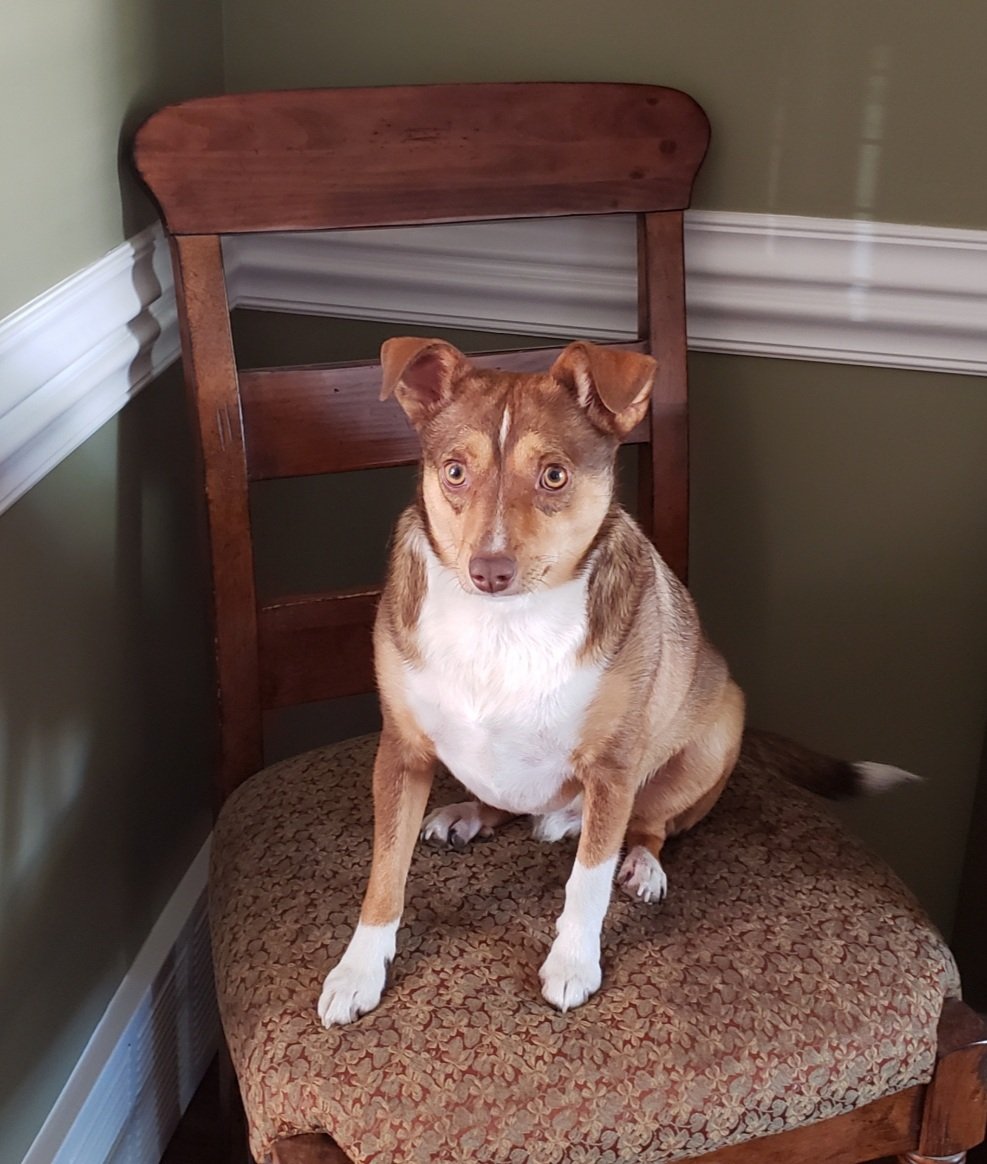 If you hear hammering and sawing, that's Mia turning discarded pallets from the Hatcher yard into cheerful holiday decor — painted Christmas trees and snowmen that will brighten the corner of your living room.

If you want to brighten your dining room, try her arroz with pollo, a delicacy from her Spanish heritage.

One day Mia brought her grandma to the grocery store, loaded their cart with ingredients, and they spent the next two days cooking together, so Mia could learn all her tricks and techniques.
"Everybody Plays a Part Here"
"I'm a worker bee," Mia says. "I never wanted to be a manager or a CFO. I want to be the support person. That's my DNA.

"Everybody plays a part here, from the person who answers the phone to the person who pays everybody, and the whole gamut in between," Mia says.

"I've only had three jobs in my life," she says. "I'm not a job hopper. I plan on retiring from here. After being in the corporate world for 23 years, which can be a bit cut throat, it's nice to come to a place that's a little more relaxed."

Give her a call if you need a smile.
Let Us Meet Your Commercial Landscaping Needs
Mia is just one of the dedicated people on our team who help us deliver the best service to our customers.

Our people make us who we are. We'd love to show you.

Are you a commercial property manager in the Memphis, TN or Northern MS area? Are you ready to boost your property's appeal or make your job less stressful? Contact us today for a property assessment.

Or do you want to work with our team of skilled, experienced, and personable people like Mia, who will flash you a smile and wow you with a movie quote? Learn more about careers at Michael Hatcher & Associates.