You're flipping through a pile of commercial landscape maintenance proposals and a couple catch your eye right away.

The bids are quite a bit less than the other guys. Tempting, right?

As you read through the services listed, pay close attention to what isn't there.

Some companies leave important things out, says Jim Williams, Director of Sales and Relationships for the Commercial Maintenance Division at Hatcher & Associates.

"It's all in an effort to reduce the number presented to a potential new customer," Williams says.

We know you're smart enough to look beyond the cost number when you get a landscaping bid.

But in an effort to cut costs, even the customer sometimes wants to leave out services that really make a difference for a healthy lawn.

What important commercial lawn care services often get left behind?

Let's take a look.
1. Fertilizer and Weed Control
Sometimes customers want to reduce the number of times their commercial lawn care services company visits, hoping to trim costs.

Instead of seven applications of fertilizer, pre-emergent, and post-emergent, they say, 'Let's do four or five.'


Do that, and you won't be happy with how your lawn looks.

You'll notice more weeds. It won't be as green and healthy because it lacks fertilizer.

Start taking away services, and you'll need to lower your expectations.
2. Weekly Mowing and Maintenance: a Commercial Lawn Care Services Must
Change that weekly mowing and maintenance to every 2 weeks and you obviously get a lower bid.

Sounds good. What difference does one extra week make, right?

Plenty. Your curb appeal is at stake.

Potential customers and tenants can show up at any time — not just during the few days after your landscaping company visits.

Here in the mid-South, things grow fast. During that extra week, weeds take over, your lawn gets shaggy, seed heads sprout.

Don't risk it. Weekly maintenance by commercial landscape services means crews stay on top of things before they embarrass you.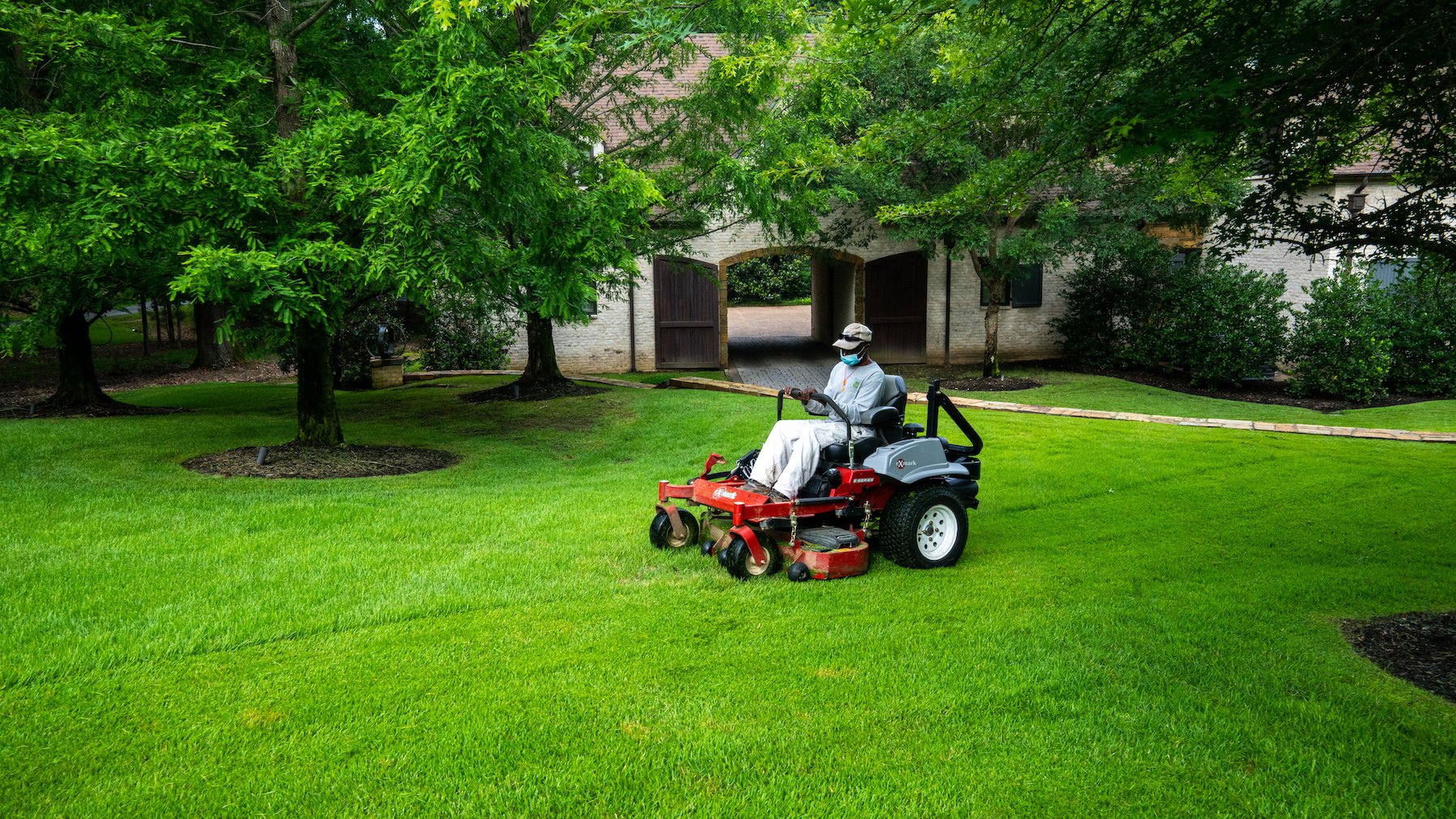 3. Monthly Irrigation Inspections
Do you really need monthly irrigation inspections to have a green and healthy lawn?

Some customers brush it aside. If water's spraying out, everything must be fine, right?

Meanwhile, out on your commercial property, valves could be leaking. Heads might be clogged or broken. Your controller might be set to water too many times for the season, or not enough.

You could be wasting a ton of water. Or your lawn and landscaping might be struggling if it's not getting the water it needs.

During these monthly irrigation inspections, technicians check everything over, testing each of your zones to make sure the right amount of water is hitting all the right places, and nothing needs repair.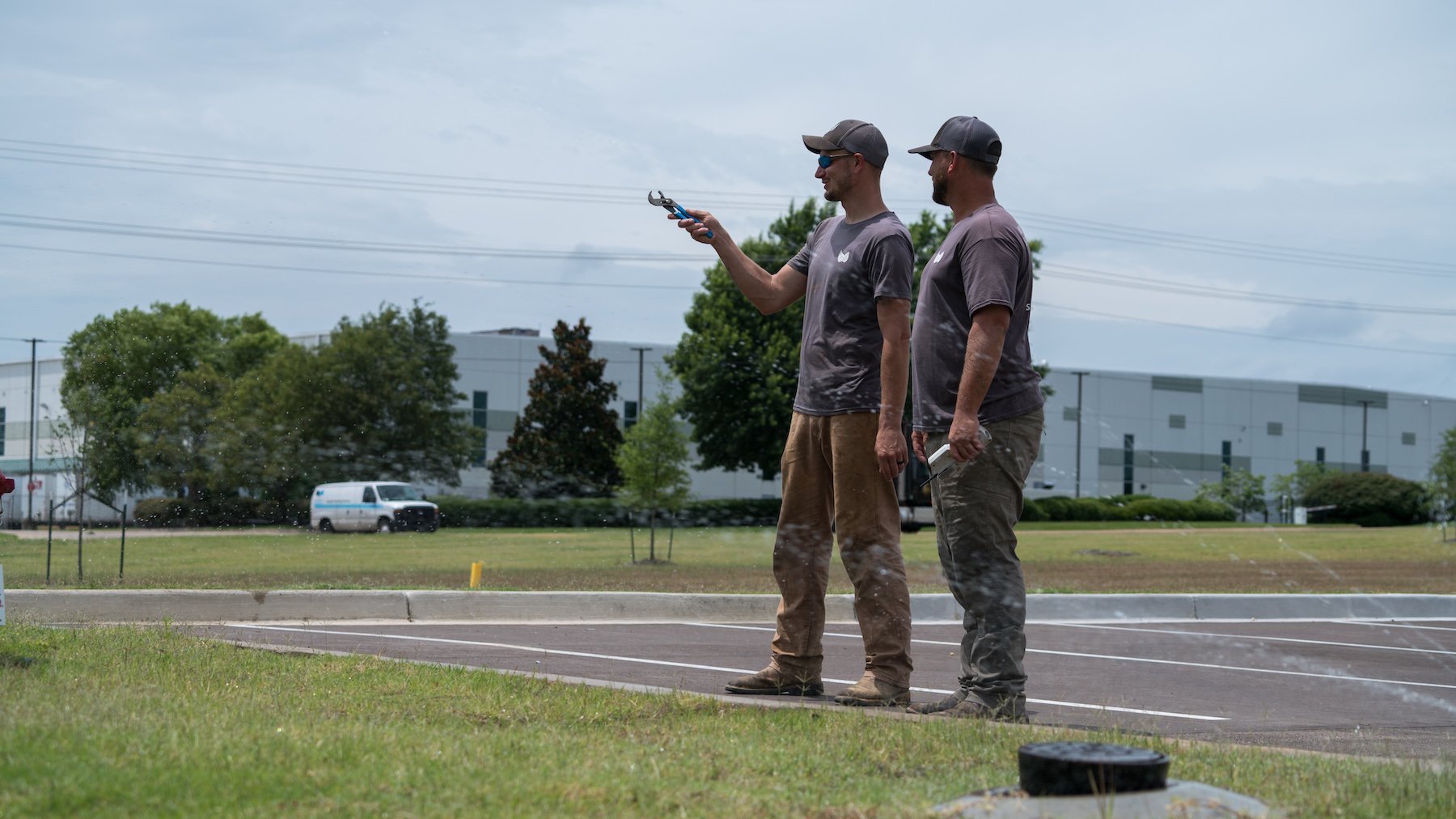 A commercial irrigation inspection will zero in on any water waste. Irrigation technicians will also spot the little issues that can lead to bigger problems later, from cracked lines and leaky valves to clogged nozzles or broken spray heads.

If our tech sees something amiss during a monthly inspection, they can often take care of it right there.

Don't underestimate the importance of those monthly inspections for the health of your lawn.
4. Weekly Leaf Removal
Some customers decide they want leaf removal every other week in the fall, and assume that will cut the cost in half.

Sorry, nature doesn't work that way.

The same amount of leaves will fall. Whether you have eight visits or four visits, we still have to pick up the same amount of leaves.

And you'll pay for the labor. So why not ensure your property looks as tidy as possible? Have commercial landscape services pick up those leaves every week to keep your property neat and your lawn healthy.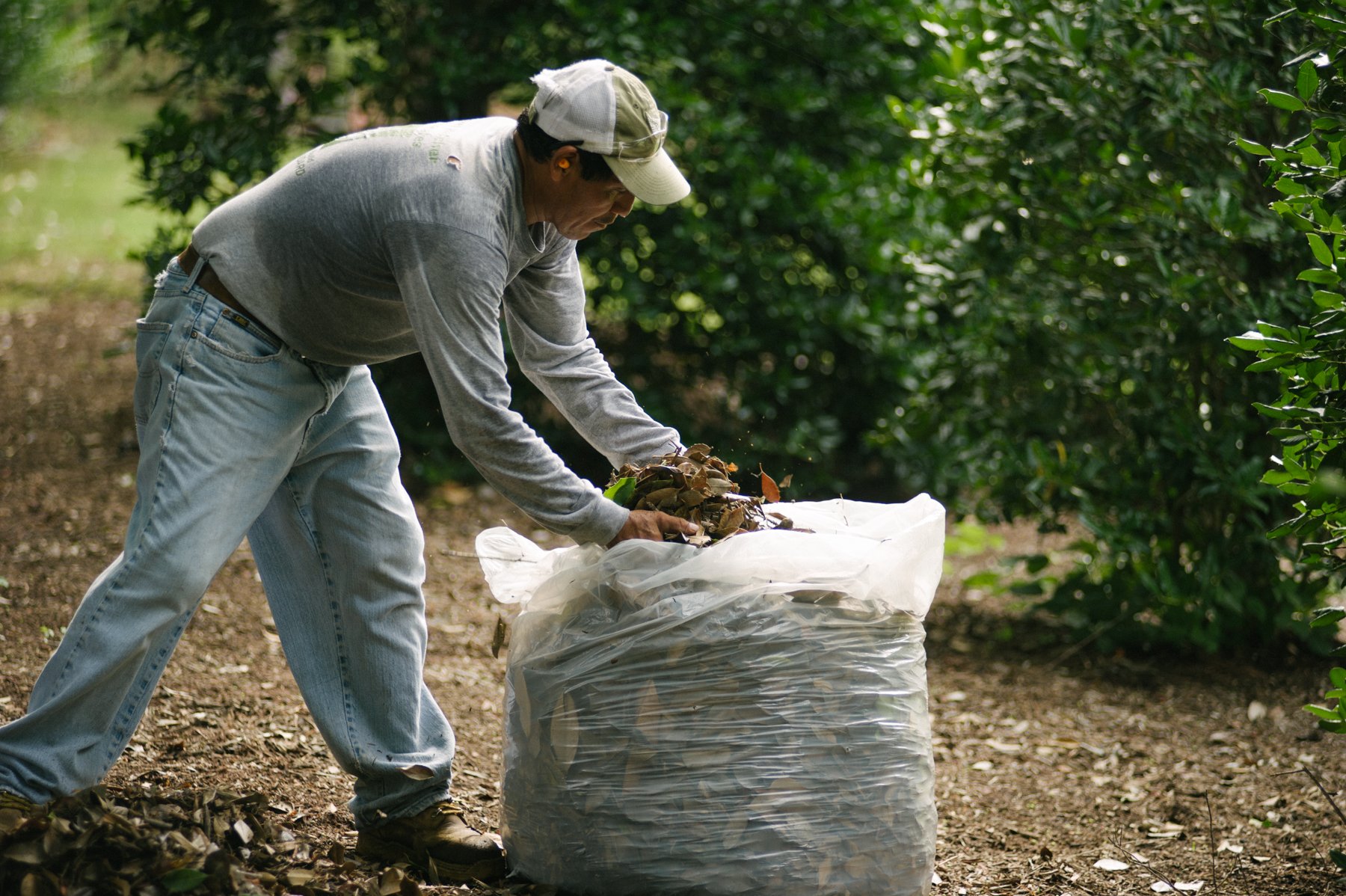 Commercial Lawn Care Services and Curb Appeal
When people drive past your business, they notice your lawn.

Is it green, healthy, neat?

Or brown, overgrown, and dotted with unsightly weeds?

Curb appeal is huge for commercial properties. If your commercial lawn care services contract leaves out crucial tasks, sure, you'll pay less.

But isn't that money well spent if it gets people through your door?

And the cost savings isn't worth it if it means you lose a tenant to a competitor with more impressive curb appeal.
Get Your Commercial Lawn Care Services Covered with Hatcher
When you're trying to cut costs, it's tempting to trim commercial lawn care services.

It's tempting for our competitors to leave out lawn care services, too. Everybody wants to offer the lowest bid.

But cut back on essential commercial lawn care services and you'll regret it later. You might even pay more in the long run to repair the damage.

When you trust your commercial lawn care services to Michael Hatcher & Associates, nothing gets left out.

"We include all services," Williams says. "That reduces the amount of time the property managers spend managing the landscape — freeing them to dedicate more time to their tenants and residents."

That's what you really want, right?

Trust the pros at Hatcher & Associates to make sure you're getting everything you need to give your commercial property the most curb appeal and the biggest jump on your competitors.

Are you ready to boost the appeal of your commercial property with high-priority commercial landscape services that will make your property shine? Talk to one of our commercial landscaping experts today! We'll meet at your property, create a custom plan, and get you on your way to enjoying a beautiful, worry-free property.