Spring start-up and inspection services typically are performed starting in late March into early June, depending on the weather conditions for each year. Michael Hatcher and Associates will not only get your irrigation up and programed, but also can perform the following procedures to ensure your system is running efficiently.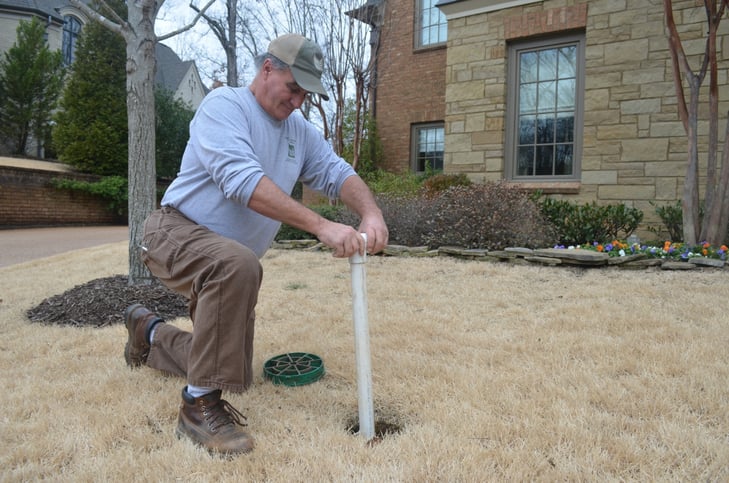 Here's how the process works:


If your controller is not accessible, we will call and make an appointment to set up a time to get to your unit.
Once on the property, we will inspect and test the backflow prevention device and slowly pressurize the system to avoid pipe damage from water surges.
Visually inspect the backflow connections and re-seal any leaks related to loose fittings. We will also make recommendations if the backflow cover is in need of replacement.
When starting up the system, we will inspect each zone for leaks, spray coverage and proper function.
Check for damaged sprinkler heads and nozzles and repair or replace bad parts. This process it especially important if the winter has been severe or if temperatures have been below freezing for an extended period of time.
Remove any dirt and debris from sprinkler spray nozzles to ensure proper sprinkler coverage. Debris can get into the sprinkler heads over the winter months and can clog the nozzles. We will unclog all nozzles and test/adjust the spray pattern of each head.
Check and adjust sprinkler coverage to ensure excessive water is not being wasted on pavement or other hard surfaces.
Straighten sprinkler heads. Once an irrigation system has been installed, the ground will settle and shift. Over time, this causes the sprinkler heads to sink and/or lean. If the sprinkler head is not properly oriented, it is unable to cover the area intended for irrigation. Exceptions to this correction can include root growth or construction changes.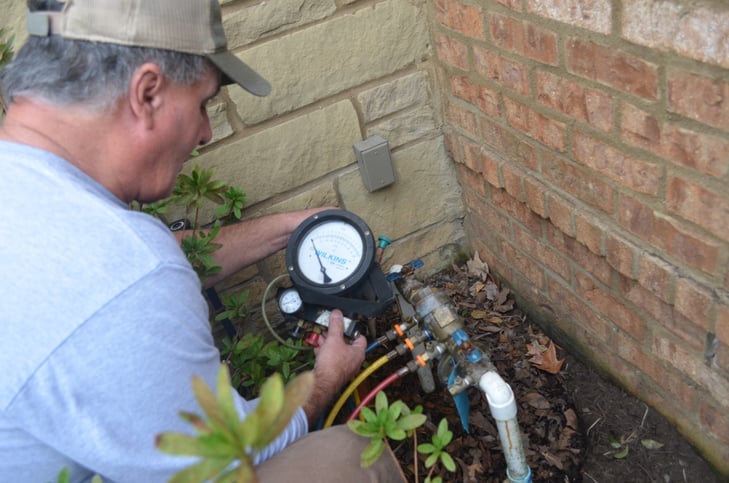 Check and test the rain sensor device. The rain sensor is one of the biggest ways to save on water usage and cost. We check for proper placement of the device, test its functionality, and set the device to suspend irrigation when 1/4" of rain has been detected. This will keep the system from running during a rainy period or when sufficient water has been delivered through natural weather patterns. A rain sensor can save you money when installed and working properly. Ask your technician to add one to your current system if one has not been installed.
Drip lines for pots and special zone areas will be inspected and checked for nozzle or line damage. Also if drip line can be installed, we can run them to help supplement watering to an urn or pot and to aid in hydration during peak seasonal needs.
Create a watering schedule and program your controller. Creating a watering schedule for each zone ensures proper irrigation and minimizes excessive watering and/or run off. Setting the proper zone times is one of the many ways

Michael Hatcher & Associates

helps you save water, and therefore money. We will assess each zone's requirements and set up a watering schedule that promotes plant health and limits waste. We will program the appropriate times for the spring growing season. We will note the suggested peak run times so adjustments can be made as the temperatures increase. We always recommend that the system operates early in the morning if possible to avoid potential issues with water remaining on the leaves and allowing for disease opportunities.
Backflow Testing
The team at Michael Hatcher & Associates is trained and licensed to test, make basic repairs and provide documented backflow certification of all types of backflow prevention devices. We will manage all aspects of the testing for you; your technician will complete the inspection paperwork. In the event your unit fails the testing, your technician will outline your options to repair or replace the unit so that it complies with the local requirements.
Before you hire a company to test your backflow devices, be sure they are trained to test and repair the backflow units. Not all companies are trained to test & repair backflow devices! Our technicians must pass a test to be certified, and every three years be recertified. You can rest assured that the technicians from Michael Hatcher & Associates can test & repair your backflow device.
Why Backflow Testing?
Municipal and State plumbing codes typically require the installation of backflow prevention devices in most commercial buildings, and some residential buildings whenever there is a chance that a back flow of water could be sucked into the clean water system. The size and complexity of the installed backflow preventer will coincide with the specific backflow risks that each situation presents. Bottom line, backflow preventers are the key to protecting the clean water supply and need to be tested annually.
What is Backflow?
In its simplest form a backflow occurs when clean (potable) water reverses direction causing a suction that pulls dirty water into the clean supply system. The dirty water can contain any number of harmful chemicals, fertilizers and even human waste. Anytime there is a cross-connection between clean (potable) water and dirty (non-potable) water the chance of a back-flow exists. Consequently backflow preventers are normally required at any cross-connections in residential, commercial or industrial water systems.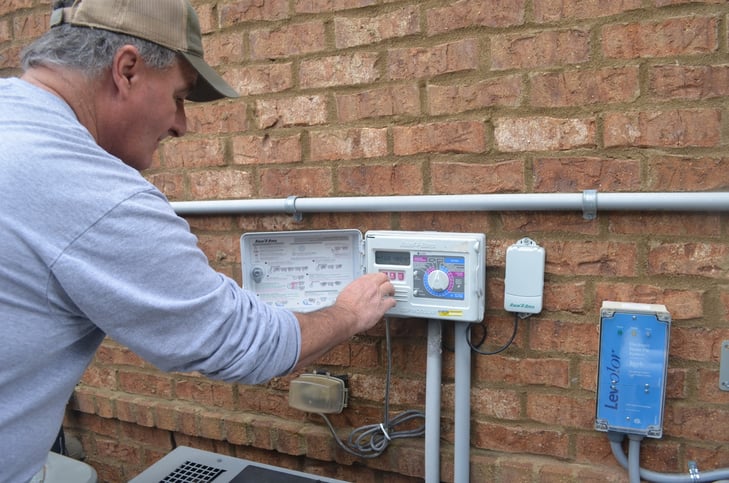 What is a Backflow Prevention Device?
Ranging from simple to extremely complex, these units are a series of check valves that prevent water from flowing backwards into the clean water supply during times of unequal water pressure or other unique pressure conditions or fluctuations. When installed and maintained correctly, a backflow preventer keeps the clean water supply safe.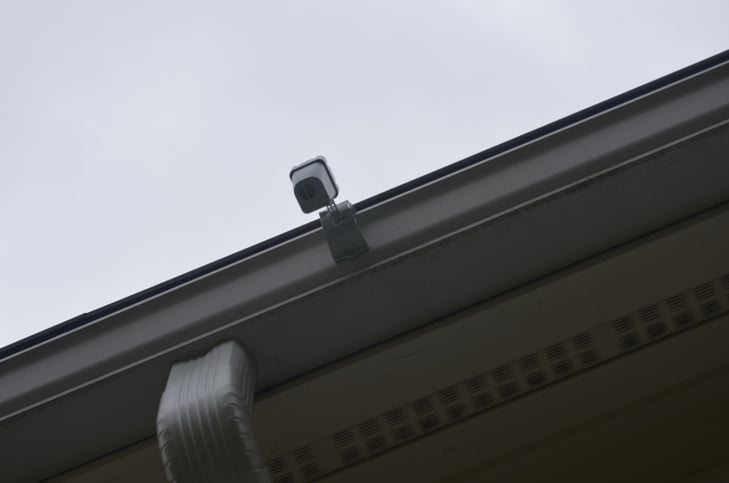 Whether Michael Hatcher & Associates or another company installed your sprinklers, we are qualified, ready and able to service your system. We can also test your backflow when your annual service is due. We have a full-time staff to assist you with any needs should they arise in a prompt, efficient, and courteous manner. Call Michael Hatcher & Associates today for all of your irrigation start up, backflow testing or other landscape install or maintenance needs!