Industrial parks are pretty no nonsense.
Packages are piled. Huge trucks rumble in and out. Sprawling parking lots dominate the landscape.
The occupants work hard. The landscaping has to work hard, too.
It's less about frills and flowers and more about form and function.
When it came time to install the landscaping at the massive Legacy Park complex in Olive Branch, the property management company chose Michael Hatcher & Associates to create attractive, but low-maintenance landscaping, and then maintain it.
The Lure of Legacy Park
The class A business park sits on 266 acres at the corner of highway MS-302 and Polk Lane in Olive Branch, MS.
Owned and developed by Hillwood Development Company, it includes six buildings with 4 million square feet combined.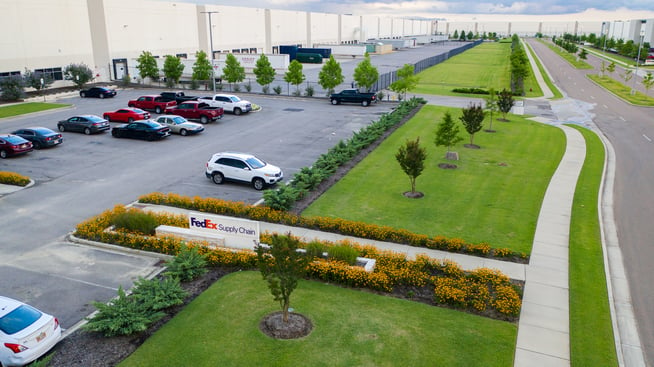 Businesses include two FedEx distribution centers; a cotton distribution warehouse; a global transportation logistics company; and a one-million-square foot Amazon fulfillment center that brought more than 500 full-time jobs to DeSoto County.
Make It Easy, Please
The management company for the high-use industrial park wasn't interested in fussy annual flowers or high-maintenance features, says French Hobbs, the account manager at Hatcher & Associates who handles the property.
"They want it to be neat, but easily maintained," Hobbs says. "They don't want a lot of leaves dropping or color they have to worry about dying out.
"It needs to always look nice and kept up."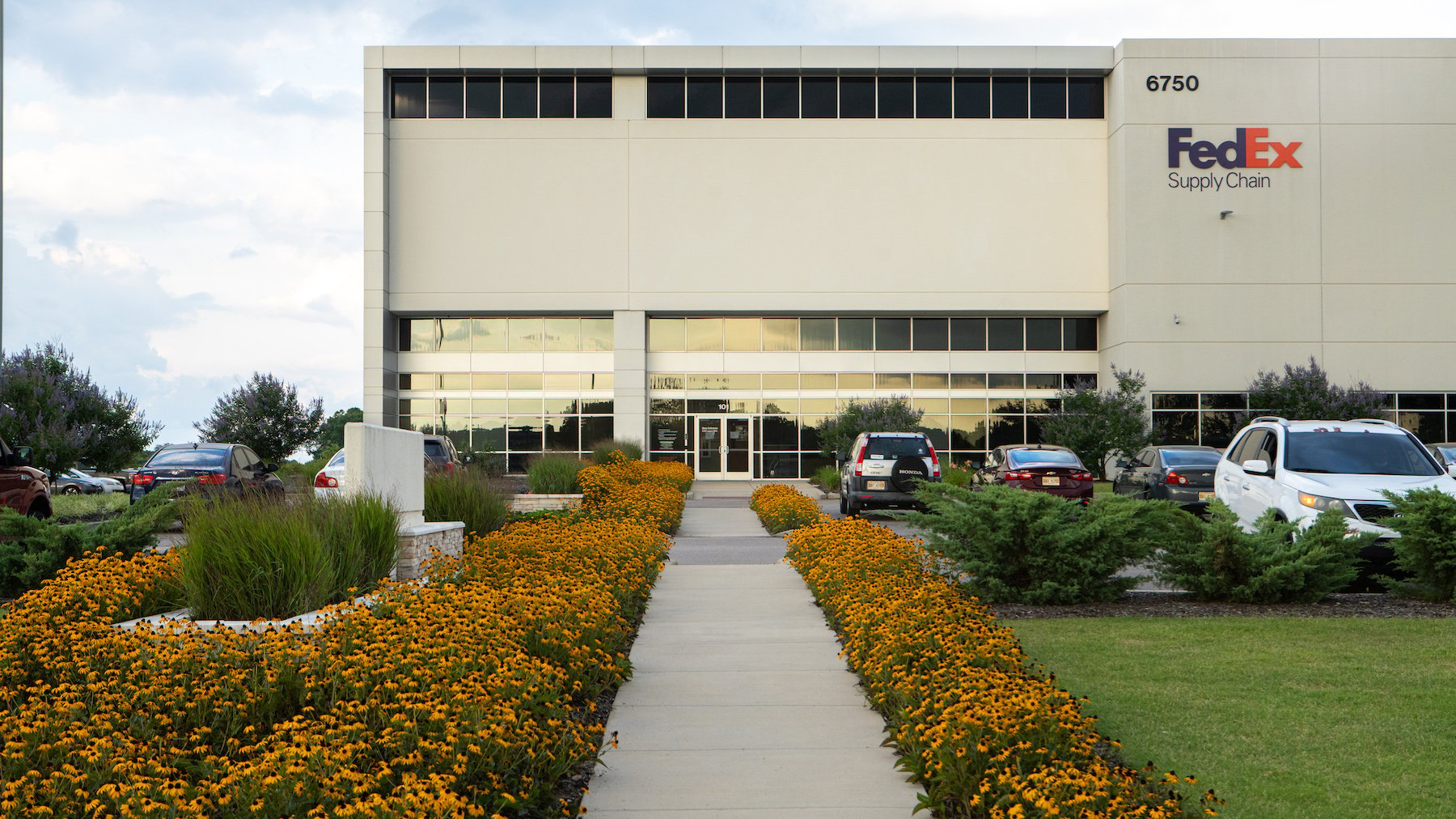 That means low-maintenance trees, shrubs, and hardy perennials that don't need landscaping detail work, Hobbs says.
"The less time we need to spend, the more money they save."
Hatcher designed the landscaping from the beginning, which makes the maintenance go smoothly, Hobbs says.
"We did the installation, so we know where everything is," he says. "We know exactly what's planted there. We know where all the irrigation lines are."
It also means they can't blame any problems on the previous landscaping company, he says with a laugh.
It's all theirs.
Three Crews, One Day, Lots of Work
Hatcher treats the multi-building property as one big job, Hobbs says, sending two crews to work for a full day. The addition of a sixth building soon will boost that to three crews.
There's plenty to do:
Mowing
Much of the maintenance work is mowing the massive property's lawns, Hobbs says.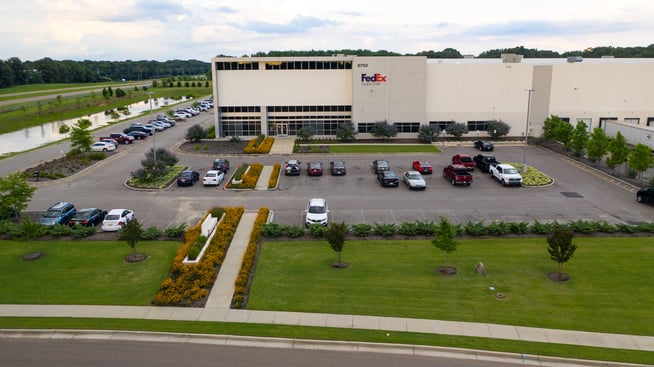 When you have this much lawn, it has to look good, with a uniform, level cut, and crisp edge.
Crews alternate mowing patterns each time for attractive turfgrass.
They use mulch kits, which catch grass clippings, chop them up, and return them to the ground, adding beneficial nutrients to the soil. The kits also prevent small stones from flying out the side of the mower, which could injure passersby or damage cars and property.
No-Fuss, No-Muss Plants
The Legacy Park landscaping includes tough, easy-care plants that can hold their own in heat and drought, add appeal to the property, and save money on maintenance costs, Hobbs says.
Sturdy, long-flowering perennials like Black-eyed Susans add a burst of color, but need little maintenance.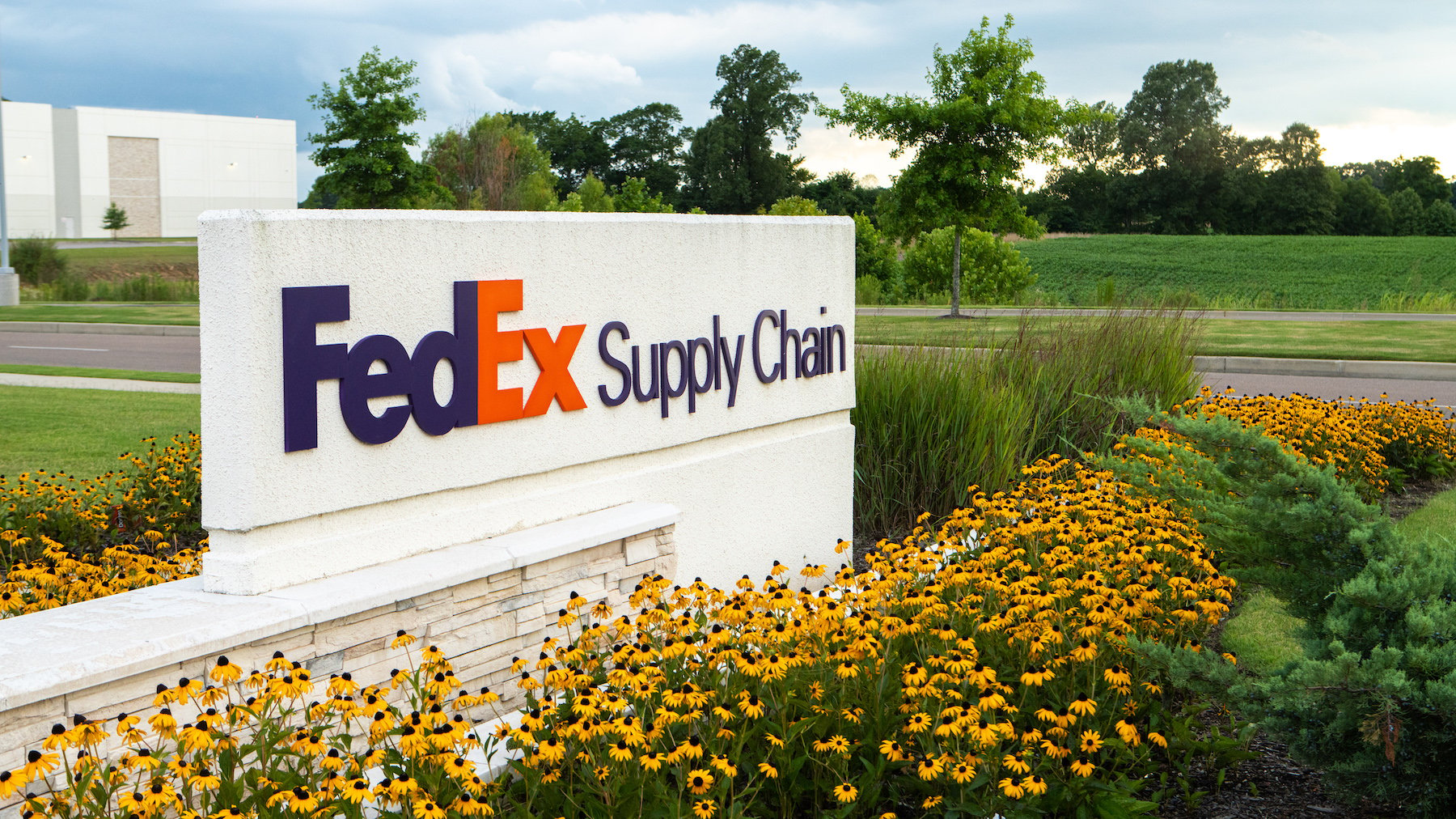 Redbud trees explode in impressive clouds of pink each spring, but need minimal care, other than occasional pruning.
Spots of perennial color like these dotting the property offer enough appealing color, Hobbs says, without the need for high-maintenance annual flowers that need frequent attention and have to be replaced every few months.
When important visitors are expected, Hatcher crews install spots of colorful annual flowers in high visibility areas for a temporary boost.
Detention Pond Maintenance
A large detention pond on the property requires attention and regular maintenance to keep it working properly.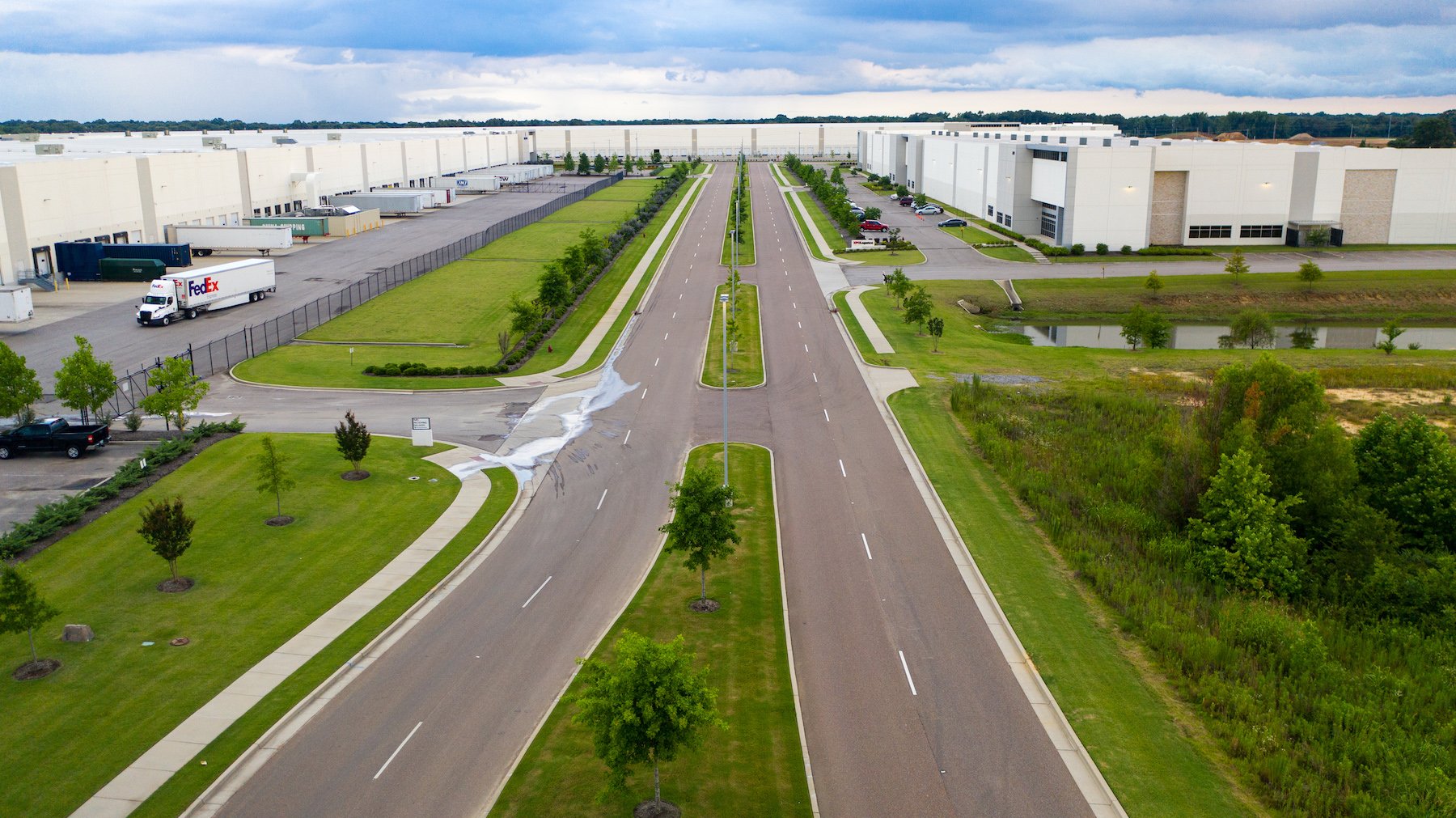 If it gets clogged by trash, debris, or weeds, it won't drain well.
Hatcher crews check it periodically to see if vegetation or debris is obstructing the water flow. They inspect the pond banks to make sure there's no erosion. They ensure any concrete or brick is structurally sound.
Snow and Ice Management
Parking lots are high-risk liability areas in the winter, if snow and ice coat the pavement.
Hatcher snow crews make sure the Legacy Park lots are clear, both for employees who walk between their cars and buildings, and for the many trucks that make deliveries.
The precautions start with watching the forecast like a hawk, enlisting the insight of local meteorologists to help plan the snow and ice management attack.
The Hatcher team makes note of Legacy Park priority areas, from the truck gate area to loading docks to entrances, and uses detailed maps of the property to guide their work.
They use brine when conditions are right for it, to prevent snow and ice from sticking.
And they stay on top of re-freeze, so melted icy areas don't turn back into treacherous hazards overnight.
Lawn Care Program
When a property has this much lawn, it's more important than ever that it be healthy and green. It sets the tone for the companies that call the park home.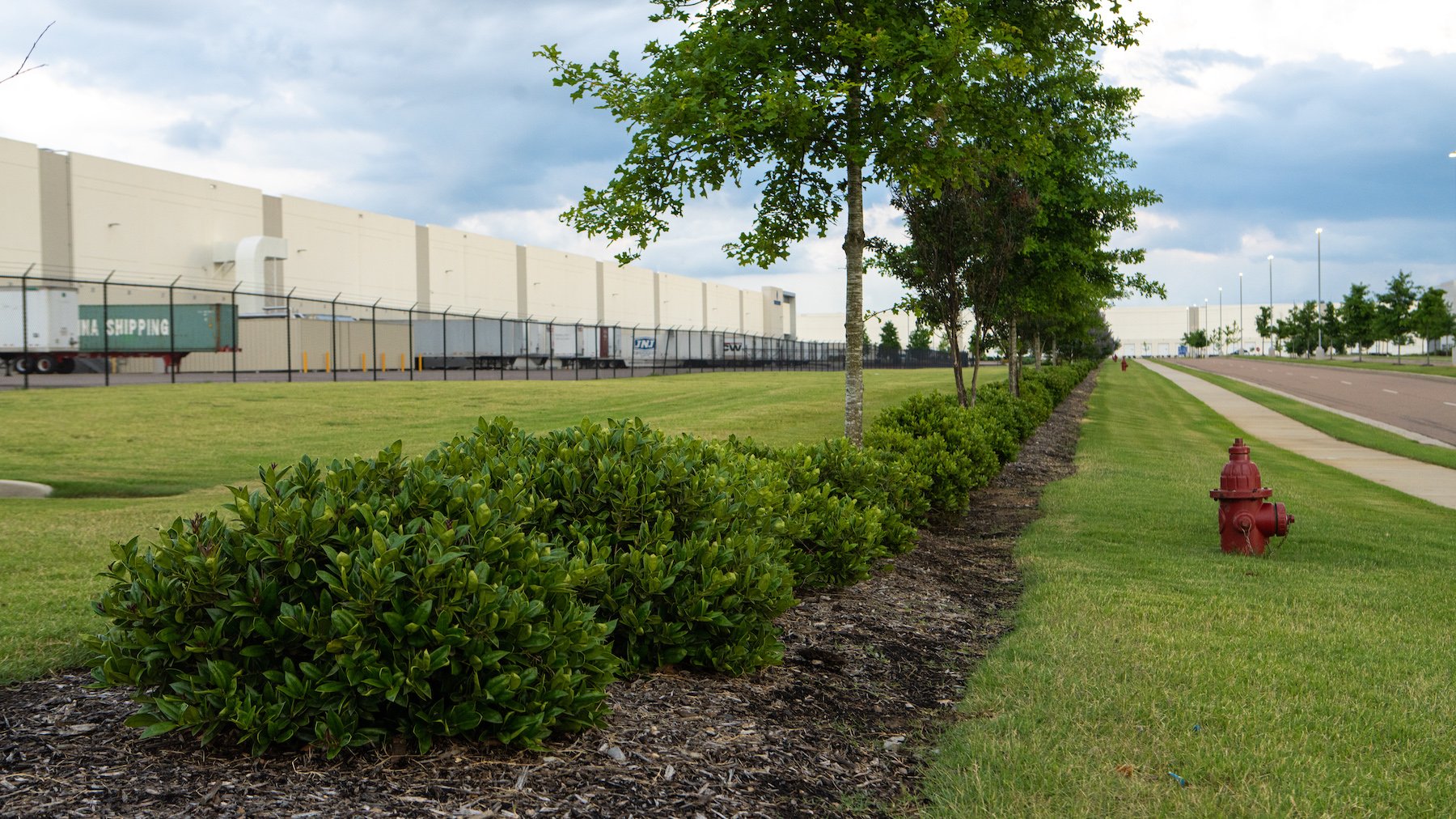 That means a solid turf care program that includes fertilizer, weed control, and insect control.
Weeds make a property look neglected and untidy. Damaging insects can attack turf, plants, and trees.
Fertilizing is a year-round process, but it starts in the spring, to jump start the Legacy Park turf with the nutrition it needs to get going.
Monthly Irrigation Inspections
Hatcher installed the irrigation system at Legacy Park and stays on top of routine maintenance with monthly irrigation inspections.
During these inspections, technicians check everything over, testing each of the Legacy Park zones to make sure the right amount of water is hitting all the right places, with no waste. They're on the lookout for leaks, breaks, or wayward sprinkler heads.
"In our part of the country, water isn't expensive," Hobbs says, "But if there's a leak that goes undetected, they'll see a big increase in their water bill."
Little Things Make a Big Difference
Details matter:
Hatcher crews plan their work around shift changes so crews aren't working near entrances or exits then. It's tricky, since there are several different companies on the site, each with different work schedules.
Crews add fresh mulch once a year, between February and March, but they keep an eye on it throughout the year. If patches wash away in a heavy rain, they bring some in to refresh it around entrances, to make sure they always look tidy.

When a city water line leak affected the property, it wasn't part of the irrigation system Hatcher installed. But they contacted the city to repair it.
Attentive Eyes on the Property
"We try to be the eyes on the property," Hobbs says. "We're there weekly, but the property manager might be there only monthly."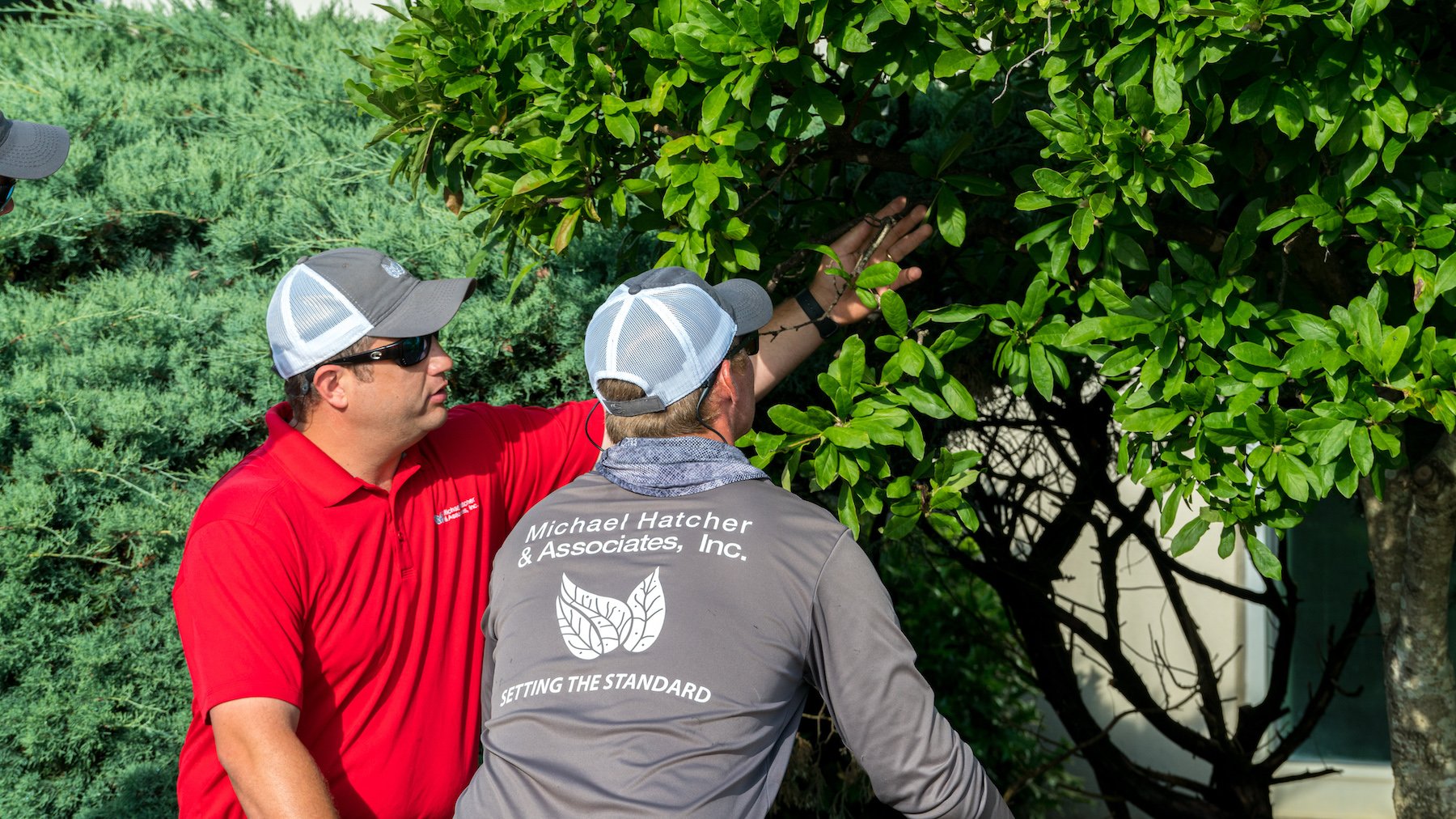 He's looking for potential problems — and improvements.
"Can we add an irrigation zone here or there?" he says. "Are there drainage issues? Is there a spot where 18-wheelers can never make the turn, where we should add a boulder to protect the landscaping?
"Anything and everything you can think of, trucks run over it," Hobbs says. He's always on the lookout for solutions.
"It might cost half as much to prevent a problem now than to repair it later," he says.
A Relationship Based on Honesty
Hobbs and the Legacy Park property manager connect once a week via email and talk when needed.
"There's an honesty we have with each other," he says. "If I suggest a need, she knows it's really necessary. If she has a problem, she knows I'll get right on it."
Good work pays off, Hobbs says.
"Other companies have trusted us with their properties," he says, "because of our good relationship with Legacy Park."
Watch This Video to Learn How We Help Industrial Properties
Trust Your Commercial Landscaping to Hatcher
Here at Michael Hatcher & Associates, we know sprawling industrial parks have a set of unique landscaping needs. Expansive lawns. Huge parking lots. Lots of truck traffic. A need for no-fuss landscaping that keeps the budget in mind.
All these elements are important for other commercial properties, too.
Our skilled crews know the drill.
Ready to boost the appeal and safety of your commercial property? Talk to one of our commercial landscaping experts today! We'll meet at your property, create a custom plan, and get you on your way to enjoying a beautiful, worry-free property.