If there's a competition between hydroseed and sod, give sod the trophy — sod almost always wins.

It's instant lawn that looks great right away. Its roots are already developed and ready to take root in your soil.

As Hatcher's general manager of commercial maintenance Kelly Ogden says, "There are no disadvantages to sod."

Still, customers sometimes choose hydroseed, because it's a cheaper option.

What are the advantages of sod? What are the advantages of hydroseeding?

Does choosing hydroseed really save you money, in the long run?

Let's take a look.
Hydroseeding vs Sod: What Exactly Are They?
Sod is the easiest grass there is. It's ready-to-go lawn that comes in rolls or squares with roots attached. Roll it out, keep it watered, and you're all set.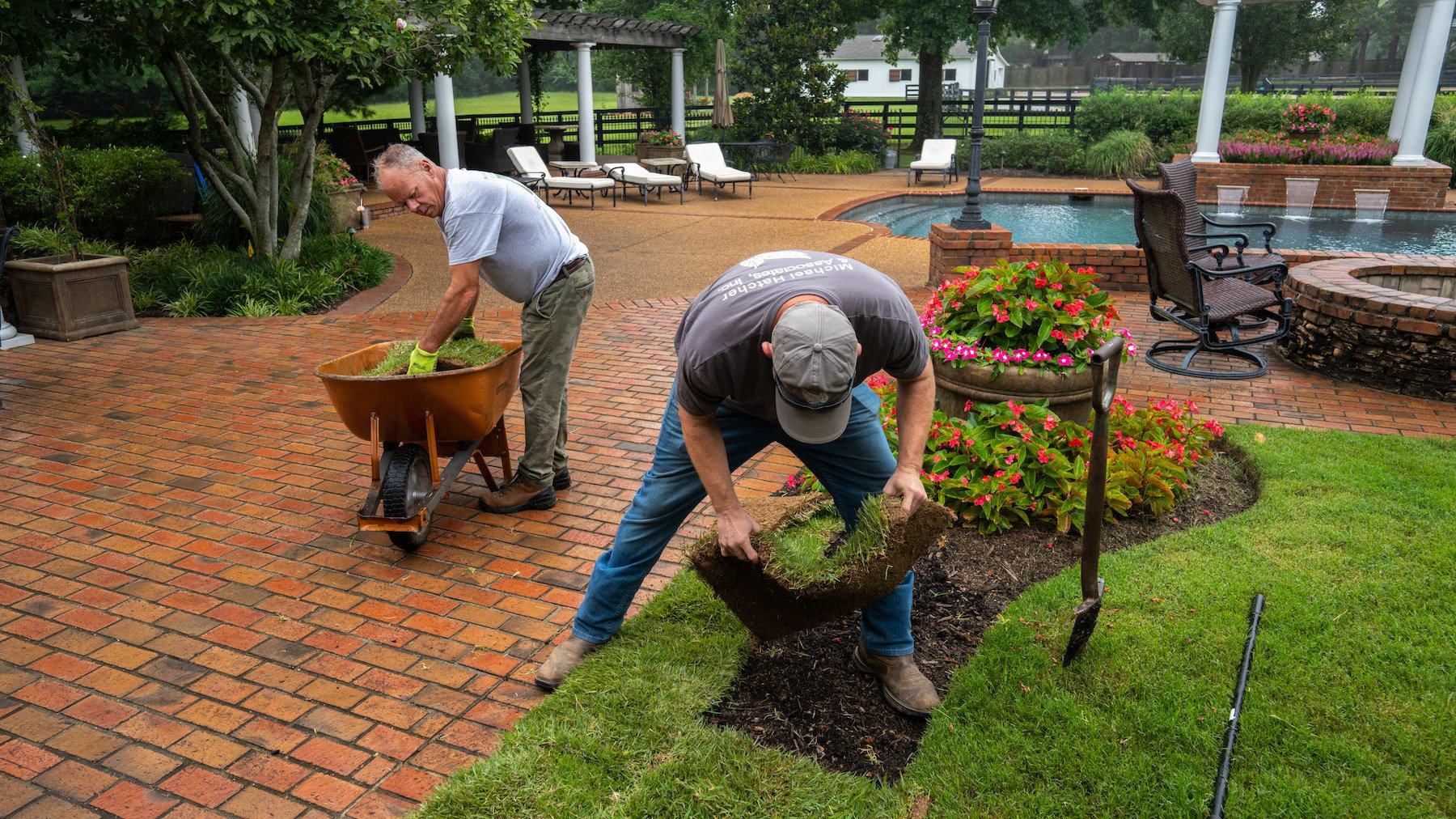 Hydroseed is grass seed with mulch mixed in to keep the seed moist. Turf seed is mixed with mulch in a wet slurry, then sprayed onto the ground. This method tends to hold moisture in the soil better than regular broadcast seeding.

Spread out over bare soil, it has an advantage over dry seed alone, but you still need to wait for it to germinate and sprout.
Disadvantages of Hydroseeding
Hydroseeding has a few drawbacks:
Limited Window of Time to Plant
Here in the Mid-South we use mostly Bermuda grass. Bermuda grass seed needs a temperature of at least 70 degrees at night in order to germinate.

That means a fairly short window of May through mid-September for optimum planting conditions.
Slope? Nope
If your property includes a slope, hydroseeding isn't a good option. There's too much risk of the seed washing away. We recommend sod with sod staples to keep new turf in place on sloped areas.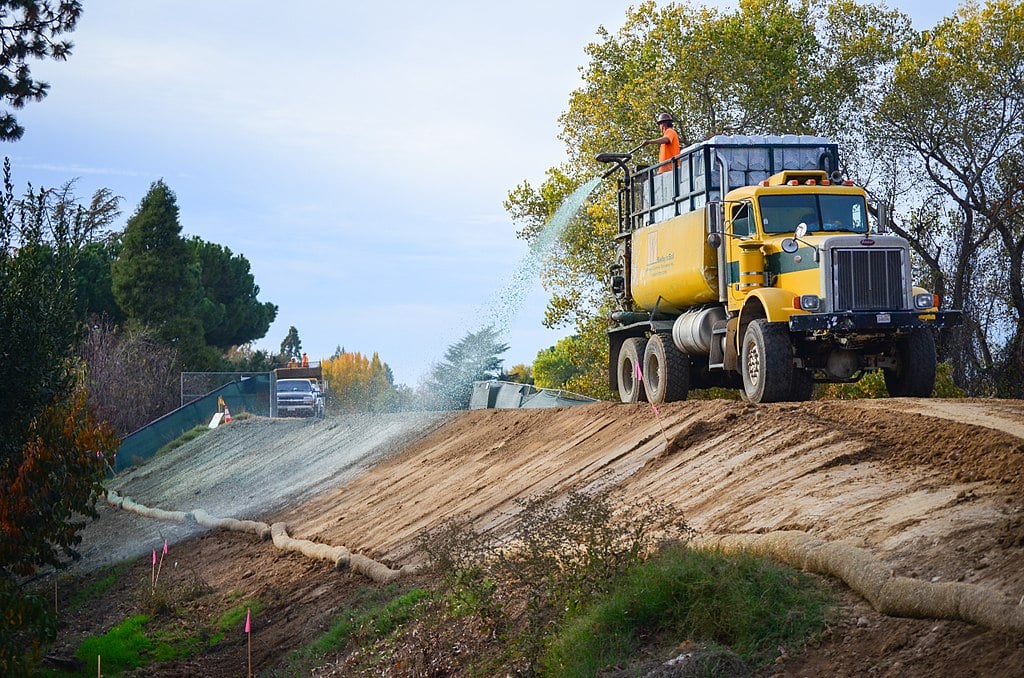 It's a Water Hog
Hydroseed needs consistent watering until it's established.
Geese Feast
When you're talking about hydroseeding vs sod, consider hungry geese.

"If a family of geese moves in on a freshly seeded area, they'll eat your grass before it even germinates," Ogden says.

Even without greedy geese, seed doesn't always make it.

Only a certain percent of seed will germinate — not 100 percent, Ogden says.

"Seed is like going to the casino," he says. "It's a gamble."
Warranty Woes
Here at Hatcher & Associates, we warranty sod, but not seed. Seed is too risky to guarantee.
Advantages of Sod
Sod offers few clear advantages:
No Waiting
Sod is instant turf, and looks great right away. No waiting, and hoping, that seed will germinate.

"It'll be there forever," Ogden says, "with proper maintenance."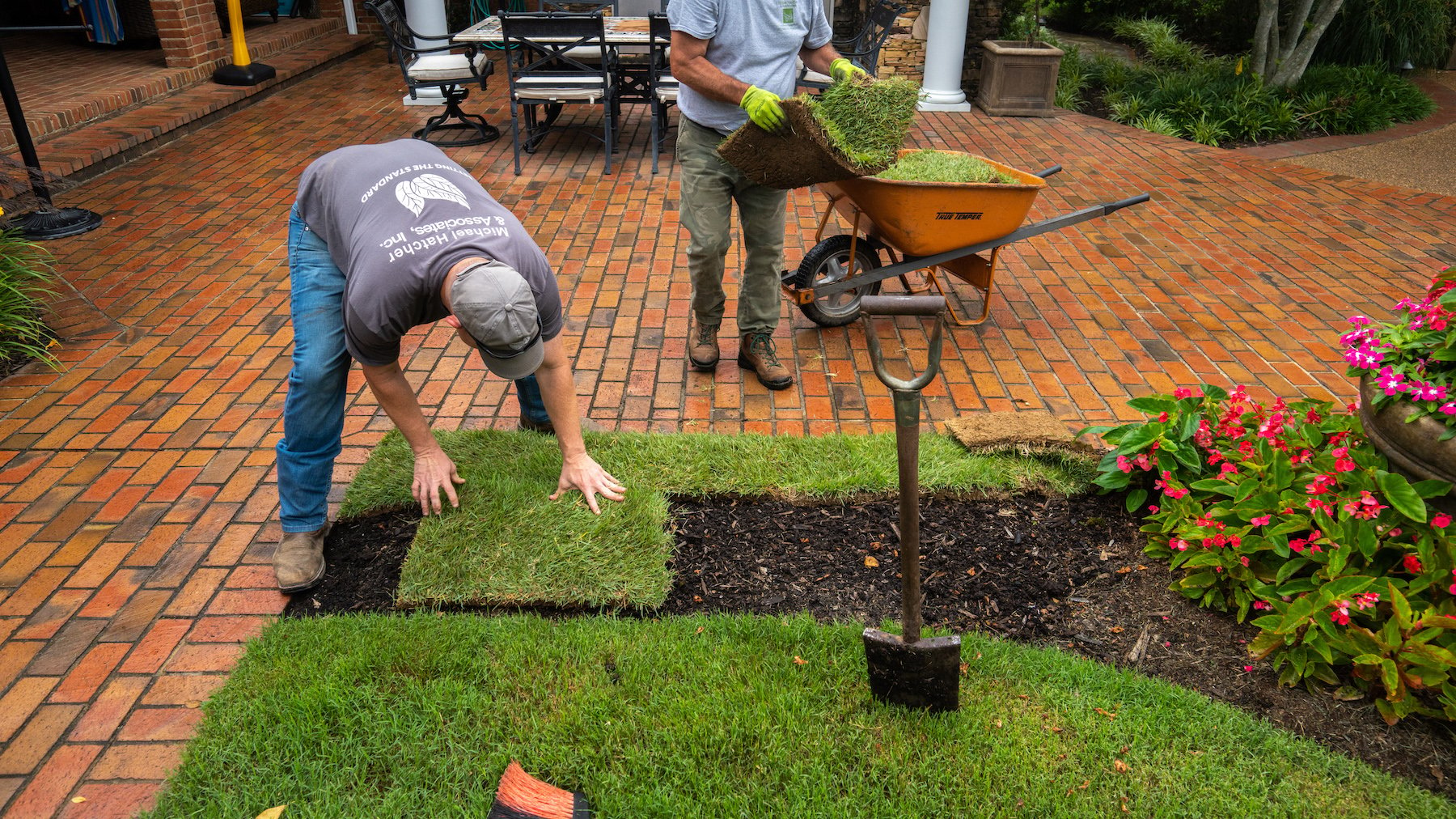 Less Watering
Sod needs a quarter of the water that hydroseed does to get established. If your property doesn't have an irrigation system, this is an important fact to consider.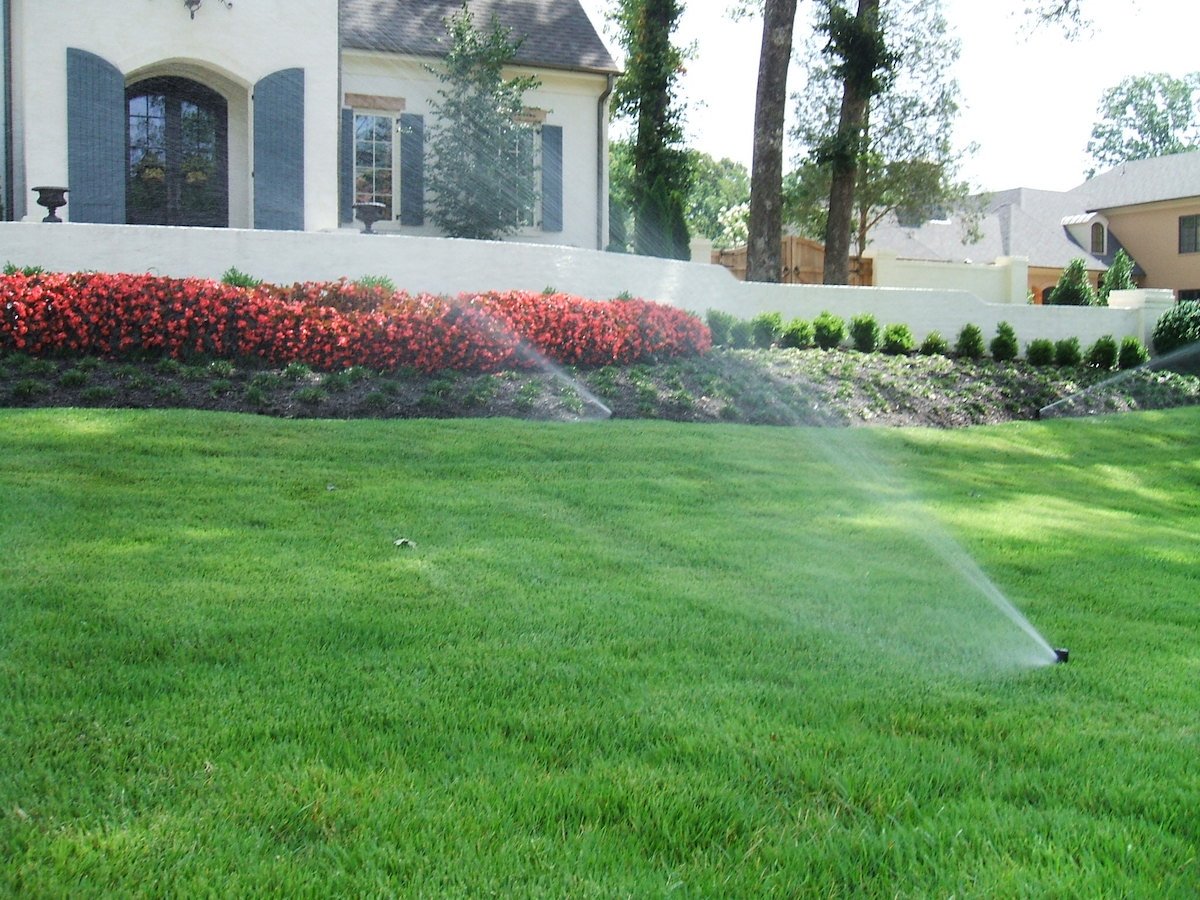 Keep It Shorter
Bermuda grass sod stays shorter naturally than Bermuda grass grown from seed. You can also mow it shorter without jeopardizing the health of the turf.
Hydroseeding vs Sod Cost
Sod costs about three times more than hydroseeding, Ogden says. The price difference is what some customers consider the big advantage of hydroseeding.

But don't let the price difference lure you.

"You'll save in the beginning, but you might have to seed twice to get it to germinate," Ogden says. "Then you come to your senses and realize you really want sod. So you paid twice as much as if you had just installed sod in the first place."
Pondering Hydroseeding vs Sod? Trust Hatcher
You know a healthy lawn makes your property look appealing, inviting, and well tended.

But what's the best way to get there?

Here at Hatcher, sod always wins. But our pros will work with you and your budget to create a plan that works best for you and your property.

Are you ready to boost the appeal of your commercial property with healthy, long-lasting turf that will make your property shine? Talk to one of our commercial landscaping experts today! We'll meet at your property, create a custom plan, and get you on your way to enjoying a beautiful, worry-free property.
Image Source: Hydroseeding