The Mid-South has plenty to offer, from mouth-watering BBQ to deep musical history.
But, this area is also known for some of its more unsightly features, like turf diseases, pests and weeds.
To keep your lawn healthy and looking its best year round, you'll need to incorporate regular lawn care into your schedule.
Check out these three lawn issues and how to rid your property of them.
Damaging Turf Diseases
The lawn disease causing you some issues will depend on the season and type of grass found on your property. Here are two of the most common for our area:
Brown patch:

It's a summer disease that affects grasses like bermuda and zoysia grasses. As the name suggests, it appears as brown patches on turf.

Dollar Spot:

Commonly found on centipedegrass, dollar spots are often seen on lawns with excessive thatch or low nitrogen during the summer. It's easy to mistake it for brown patch, but dollar spots are normally only 2 to 4 inches in diameter.
Before you begin treating the disease, you'll need to figure out what type it is and make sure it isn't just dead or dormant. Dead grass can't be revived, and dormant turf will come back when it's in season.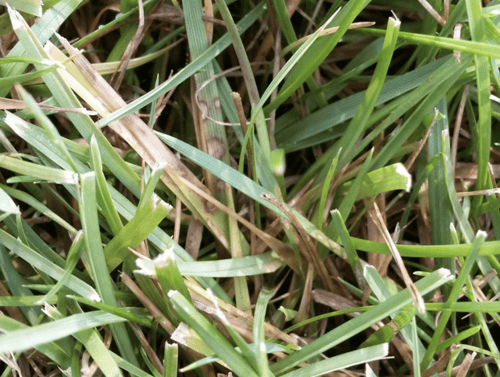 Properly identifying the disease will dictate the course of treatment action to take. You should start by improving your lawns current conditions — such as drainage problems — and also clean all of your equipment — like mowers, edgers and trimmers — to prevent the spread of diseases.
Most lawn diseases can be treated with some combination of fungicides and other chemicals that target the issue. If you have powdery mildew, you should make changes on your landscape to improve the drainage and reduce turf shading.
Brown patch can be treated with fungicides, which are especially efficient if the disease is caught early. Mowing at correct heights, applying nitrogen and aerating can help resolve dollar spot issues.
Unsightly Weeds
No one likes looking out to a yard overgrown with weeds. But if you don't take the proper preventive measures, that view could easily be on your Mid-South lawn.
Weeds are broken down into two main categories: broadleaf and grassy weeds. These are some of the top weeds you're likely to see:
Dandelion:

These perennial broadleaf weeds grow in a variety of soil types and especially in full sunlight.

Crabgrass:

This weed grows from a central root and spreads throughout your lawn. It grows well in hot, dry conditions.

Spurge:

Another broadleaf, it thrives during the summer in weak areas of your lawn.
You need to make sure you kill the entire dandelion to keep them from growing back. The root can go down 2 to 3 feet into the soil, so it's important to remove and kill the whole thing.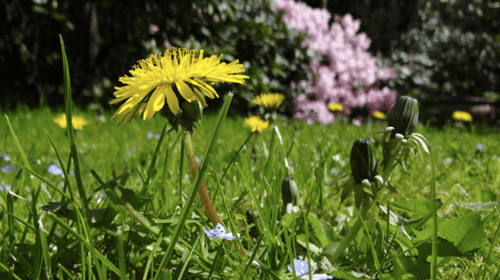 Prevent crabgrass by apply pre-emergent herbicides during the cooler months before this weed can begin growing in the summer. You can also use chemicals to rid your lawn of spurge.
Proper maintenance can also help prevent weed problems. So, make sure your lawn is mowed at the proper height and watered at the right times.
Unwanted Pests
There are a variety of pests that can really wreak havoc on your property.
In Memphis and the Mid-South, one of the top pests is the mole. The critters are attracted to lawns with other pests: grub worms. So, the best way to keep moles from turning your lawn into their tunnel dream home is to rid it of grub worms.
Grubs also eat grass roots, which can turn your grass brown. You can spot them from late summer to early fall.
Applying insecticides can kill the grubs — and keep other pests from coming to your lawn.
Find a Lawn Care Company to Treat Problems
The longer you wait to address your lawn care issues, the more damage they can cause on your property.
At Michael Hatcher & Associates, we are all too familiar with the lawn care issues throughout the Mid-South because we've been treating them here for three decades.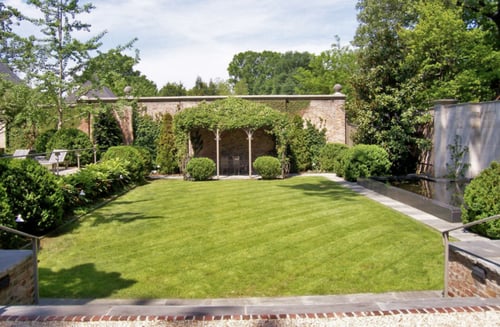 Our lawn care and spray services team gets to the root of the problem and treats turf, plants and trees for unwanted pests, diseases and weeds. We work to create healthy, lush and sustainable lawns for our clients.
In 2018, Michael Hatcher & Associates, Inc. acquired a Memphis-based lawn care company, Master Lawn.
This new brand name and focused division of our organization treats plants, trees and turf for unwanted pests, which can include spray services for ants and ticks, diseases and weeds throughout Memphis and the Mid-South.