While the leisure activity of gardening has always been popular, the trend of real food and sustainability began in 2008. Seven years later, we've taken the hobby of gardening and combined it with health and nutrition to create school gardens and, in turn, generate strength within our communities.
How do these school gardens attain this goal? Take a look at the 5-step process of how we, Michael Hatcher & Associates, have partnered with The Kitchen Community of Memphis, to strengthen our community through these school gardens.
The Learning Garden
Strengthening a community through food begins with The Kitchen Community, a health-conscious organization that launched in 2015. Since then The Kitchen Community has created 61 learning gardens within the Shelby County School District, currently serves 14,500 students each year and is looking to complete a total of 100 gardens by next year.
The Kitchen Community will first grant a Learning Garden to an underserved school in Memphis and, from there, will contact Michael Hatcher & Associates for the construction phase of the garden.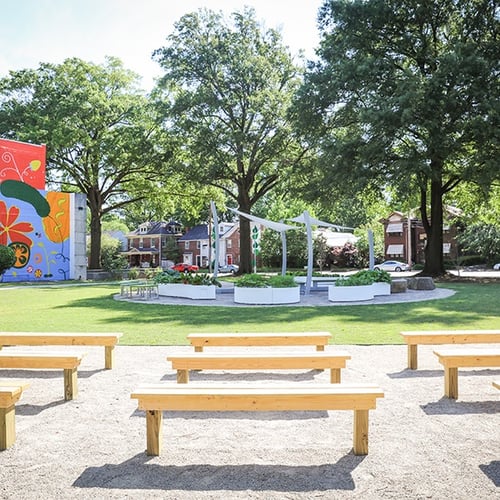 The Construction
Once the school garden has been granted, The Kitchen Community and Michael Hatcher & Associates comes together to design and construct both an attractive and practical edible garden and outdoor classroom.
Several things are considered when designing each school garden including optimal use of the space, placement of both the garden beds and irrigation systems and whether the space will be used for other events such as meetings, open houses, etc.
The Content
The purpose of a school garden is not only to create an appealing outdoor retreat for students but to also bring the act of gardening and consumption of nutritious food into their education. This is done with content.
Each school is able to choose from The Kitchen Community's supported content tracks, which includes entrepreneurship, health and nutrition, literacy and more. This content is what teachers will begin to integrate into their lesson plans and, in turn, is what students will start to become educated on in the classroom.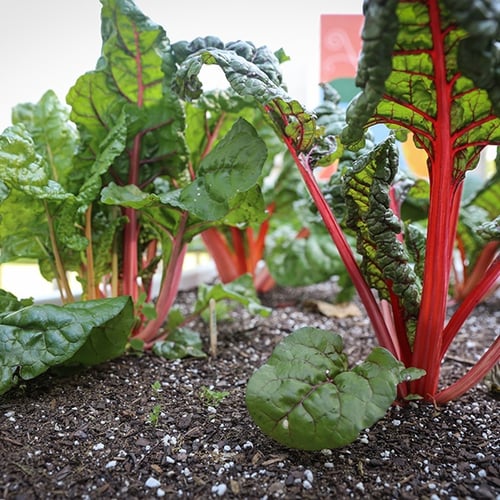 The Workshop
While students will learn about health and nutrition through school gardening, many teachers will need to receive an education on this activity first. In other words, many middle-aged individuals these days are not exposed to gardening either.
The Kitchen Community educates all teachers with Garden Educators and through workshops. These workshops show teachers how to integrate the school garden into the school day. These programs help build confidence within the enrolled teachers who, in turn, build confidence in their students.
The Beneficiaries
Students will be able to witness and learn from their school garden throughout the construction process as well as once the workshop for teachers has concluded. Students will then begin to learn and show the following:
Awareness of health and sustainability
Independence
How to follow directions
Longer attention span in the classroom
Patience
Responsibility
The want of more fruits and vegetables
The Kitchen Community of Memphis has also helped students with both test scores and, in turn, their future opportunities.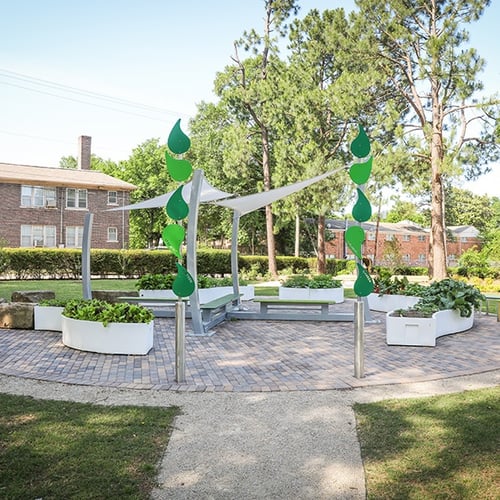 This trend of school gardening is not going away, and for good reason.
"There is a sharing of knowledge that happens when students come together and work together," said Michael Hatcher, while talking about our most recent school garden located at Memphis Catholic Middle and High School. "It is these opportunities, such as working in the garden, that broaden experiences."
Learn more about The Kitchen Community of Memphis and how to request a school garden close to you.
Learn more about the school garden at Memphis Catholic Middle and High School in our article in CLICK Magazine, The New Cool.