All lawn care companies mow, edge and keep your property maintained. So, they are all pretty much the same, right? Not quite.
While companies may seem to offer similar services, each one has different experience levels, equipment, attention to detail, team members and qualifications.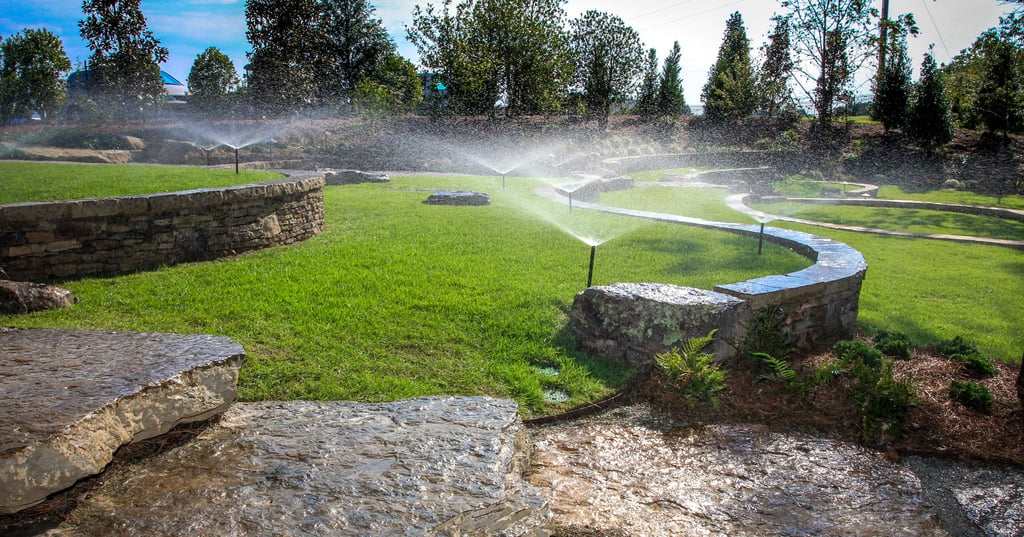 To help you figure out which lawn and landscape company might be the best fit for your property, we've reviewed six of the top Memphis lawn care companies.
Chandler's Lawn Care
Based in Olive Branch, Miss., Chandler's Lawn Care has more than 25 years of experience in commercial, industrial and residential property maintenance and landscaping.
It's a family-owned business that promotes its relationships with local vendors. They provide free estimates, and customers can pay their bills online.
Chandler's Lawn Care services Desoto County, Miss. and Shelby County, Tenn., along with Horn Lake, Hernando, Southaven, Germantown, Collierville, Cordova, Memphis, Barlett and Tunica.
Green King
Another Olive Branch-based company, Green King started in 2001. Customers praise their level of service and professionalism.
They offer:
lawn spray

flower beds

Christmas lights

MistAway

and core aeration services
The MistAway system is an automated repellant systems that can keep mosquitos away.
They also offer customers the opportunity to pay their bills online, so they don't have to worry about checks.
Lawn Love
Different from a traditional local landscaper, Lawn Love takes a more technological approach to lawn care.
With a branch in Memphis, Lawn Love matches customers with local landscapers who are paid through the company. All of the professionals they use are bonded and insured.
This business model is similar to Amazon Home Services and Uber: Lawn Love matches you with a professional who can take you where you need to go in terms of landscaping. They offer services like mowing, aeration, weed control and leaf removal.
It's an interesting concept, but any time you use a company that isn't directly involved with each project and the workers, you risk losing quality. There's no real connection with the company and owner.
Memphis Landscape
Servicing properties like apartment complexes, HOAs and residential yards, Memphis Landscape was established in 2013.
They offer:
landscape design

management

irrigation installation

drainage issues and fencing installation and repair
The company has a 4.8 out of 5 star rating on Facebook (with 15 total reviews). The main benefit past customers mentioned was the high level of service they received.
Amazing Lawns
Locally owned and operated, Amazing Lawns has been maintaining landscapes in Tennessee since 2012.
They offer lawn care, shrub and tree trimming, spring/fall cleanups, Christmas lights and mulch and bed installations. Their service area includes Cordova, Germantown, Collierville, Lakeland, Bartlett and Memphis.
Amazing Lawns doesn't require residential clients to sign an annual contract but do have a four-cut minimum.
The company focuses on lawn care and does not offer design or construction services. They have an A+ BBB rating and are members of industry associations.
Master Lawn (our Lawn Care Division)
With nearly three decades under our belt, Michael Hatcher & Associates is focused on our customers, their landscapes and sustainability.
In 2018, Michael Hatcher & Associates, Inc. acquired a Memphis-based lawn care company, Master Lawn.
This new brand name and focused division of our organization treats plants, trees and turf for unwanted pests, which can include spray services for ants and ticks, diseases and weeds throughout Memphis and the Mid-South.
Together, our companies offer a full list of commercial and residential landscaping services.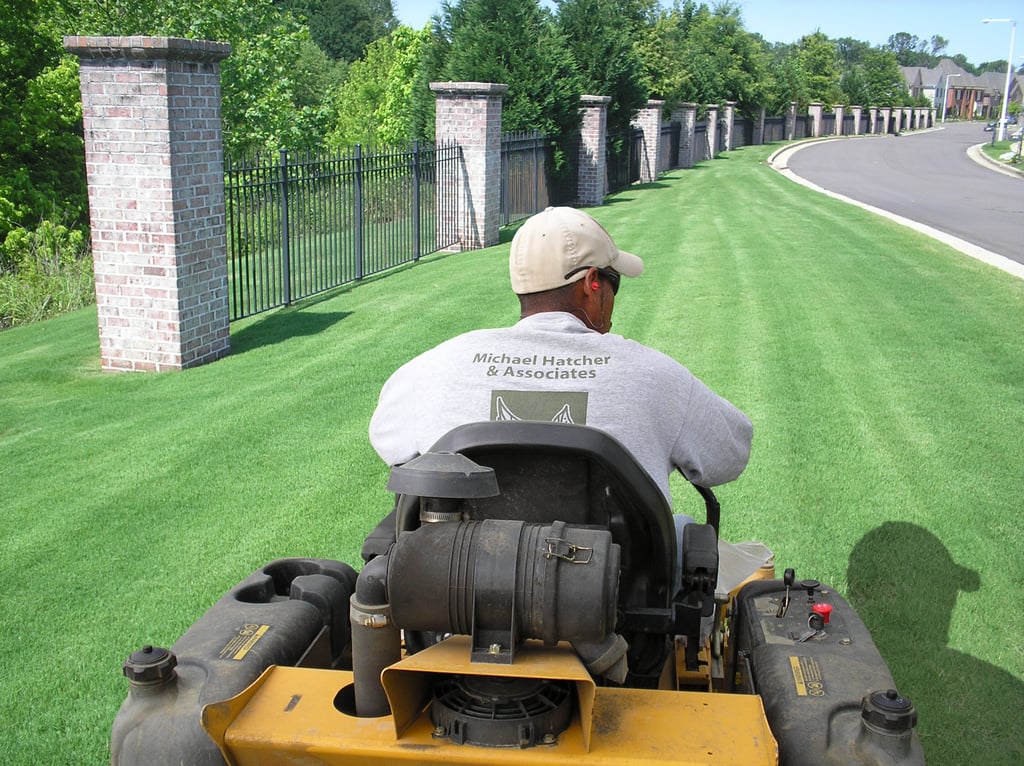 Our experienced team will work to build relationships with you so you feel comfortable with them on your property — and they can learn all the ins and outs of your landscape to speed up service times. Each client is important to us.
We are insured and have employees with the certifications, licenses and expertise to handle any landscape project. Our team members are all held to high standards to ensure the best results on your property.