Imagining a luscious pool area in your backyard where you can relax and entertain is great — but figuring out who to hire for the project can be a little more nerve-wracking.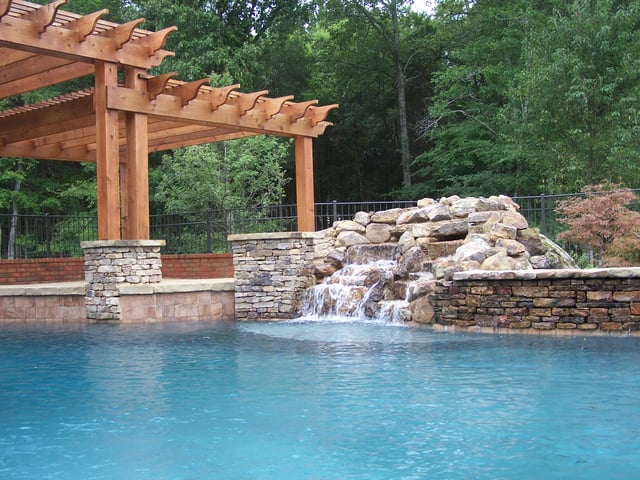 You want a pool designer who listens to your ideas and can then turn those into a complete water oasis. Luckily, there are some good (and a few great) pool designers in the Mid-South.
Here's a look at five of the best Memphis pool builders.
Pools Unlimited
A family owned and operated business, Pools Unlimited has been servicing Memphis, Germantown, Collierville, Bartlett, Olive Branch and Hernando since 1976.
They specialize in custom-built gunite swimming pool and spa construction, as well as providing repair and maintenance services. Their team also offers remodeling such as resurfacing, retiling and recoping.
Pools Unlimited is a member of the Association of Pool and Spa Professionals (APSP) and the Memphis Area Home Builders Association. They are a licensed general contractor in Tennessee.
Ogden Pools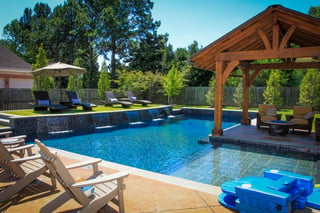 With more than 50 years in the pool-building industry, Ogden Pools works with architects, builders, designers and landscapers.
They offer services like custom pools, spas, water features, pool repairs and pool maintenance. Some of their projects include antique-styled fountains, modern gunite pools and cascading waterfalls.
They use subcontractors minimally during construction, but not as project managers.
Memphis Pools
Members of the Master Pools Guild, Memphis Pools has been serving the Mid-South region for more than 60 years.
They provide pool construction, hot tubs, spas, renovations and remodels. The team also offers pool features like fire accents, tanning ledges, beach entries and caves. Memphis Pools also has Pool Care Centers that have full-service product lines.
They are a member of the Association of Pool & Spa Professionals (APSP) and offer free consultations.
Brewer's Pool & Landscaping Co.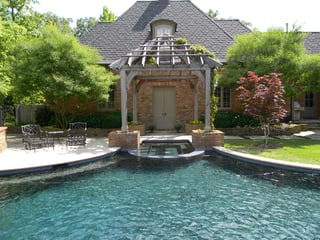 Operating since 1964, Brewer's Pool & Landscaping specializes in custom gunite pools, spas, water features, bathhouses, outdoor kitchens and landscape installation.
After meeting with clients, the company's designers create a color-rendered master plan of the outdoor area. Once they finish the planning phase, it takes them four or more weeks to begin the construction phase, according to their website.
They have an in-store showroom that showcases their outdoor furniture and accessories.
Michael Hatcher & Associates
Since opening in 1986, Michael Hatcher & Associates has become one of the most respected companies in the local landscape industry.
We design and install custom gunite pools and other water features throughout Memphis and the Mid-South. Our team also repairs and maintains current pools to extend the life of the water features.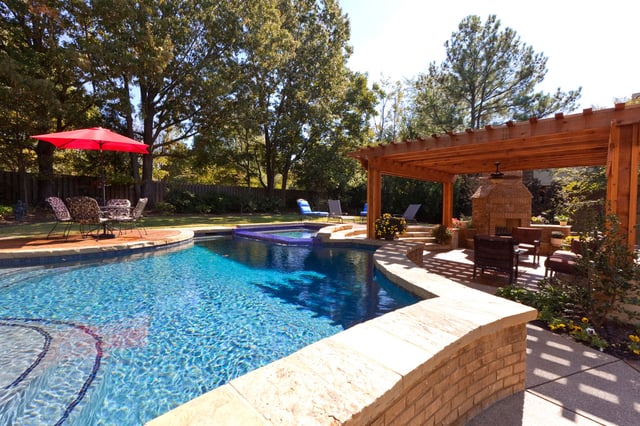 Our gunite pools are truly customizable and can be designed to be any shape, depth and size — which isn't the case with fiberglass or vinyl pools. Our pool designs incorporate more than just a vessel that holds water. For us to create a beautiful pool and outdoor space, we need to ask a lot of questions of how and who will use the pool.
The orientation is certainly important, but we need to survey and utilize any elevation to our advantage and possibly create some interest with steps, raised bond beams or waterfalls. Behind the scene, we need to determine the site's stormwater patterns and make sure the space will properly drain. We have seen many projects where pool companies have not considered proper drainage of the areas, and the pool is beautiful, but the project is a total failure due to improper or no drainage.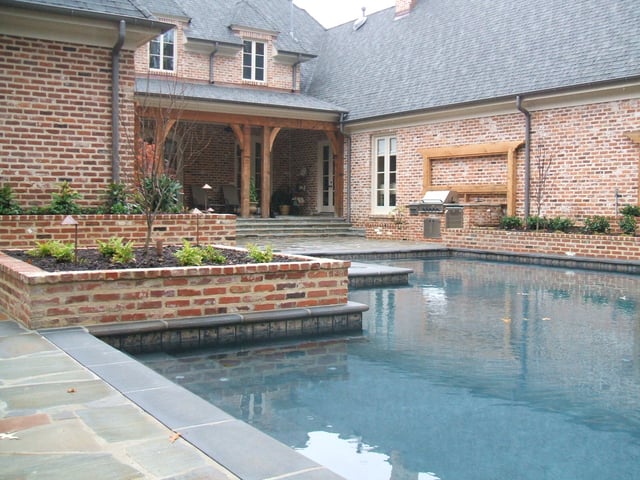 Also in a pool plan, we consider how the client will use the remainder of the yard and if it will need to be a part of the pool space or screened and more functional. Many times, we will create a space that can be used as part of the pool (i.e. a cabana or arbor terrace), while also providing a seating space for a view to another part of the yard.
If you're interested in getting a pool or landscape design, you can set up a consultation with our team. That meeting normally lasts an hour at your home to go over your budget, wants and needs.
We'll then use that information to create a stunning drawing or 3D digital rendering of the design. We welcome all of your questions and changes during the design process.
We have two team members who are certified by the Society of Watershape Designers — which required them to complete and pass in-depth courses on pool construction, design and certain elective courses. This certification is held in high regard throughout the industry. Our work has also earned us mostly five-star ratings on our Facebook page.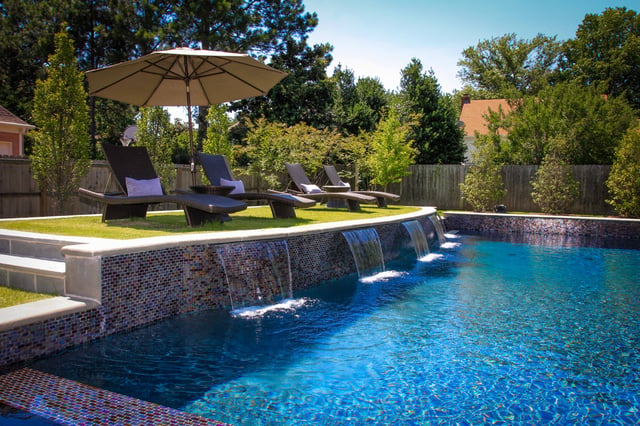 Beyond our experienced team, something else that really sets Michael Hatcher & Associates apart is our full list of pool and landscape services. Not only can we give you a completely custom gunite pool, but we also offer services like landscape design, lighting, outdoor entertainment, maintenance, urban gardening, outdoor living areas and patios.
Most of the pools we design and install actually are part of a larger project, such as installing a pool house, patio, landscaping, retaining wall or irrigation system. And our experienced team can handle all of those tasks in-house. So, you will only have to work with one contractor throughout all stages of the project.
Contact Michael Hatcher & Associates at 901-755-3207 or by filling out a form online. You can also request a free consultation to see how we can transform your pool ideas into a relaxing oasis.