Is your family looking to redesign the landscaping that's surrounding your home? Consider a reduced lawn area.

Many homeowners are looking to freshen up their outdoor space with low maintenance and less time in mind. A reduced lawn area does just that, saves a family both time and energy. Here are 5 other reasons that you should consider reducing your lawn.

Reduced Lawn Area Means Reduced Yard Waste

The larger the yard the more clippings it produces per summer. A smaller green space not only means less lawn to maintain but less yard waste as well.


Increase Your Value by Decreasing Your Lawn Area
An attractive, low maintenance landscape not only means less time for you but also less time for the homeowners after you. In other words, a reduced lawn area can increase your property value.

Low Maintenance, Less Pollution
Lawn equipment creates air pollution. For families and homeowners that turn towards a low maintenance lawn, they not only save time and energy but reduce their carbon footprint and Earth's pollution as well.


Less Chemicals Are Used on Less Lawn
Grass doesn't maintain it's healthy, green color without the assistance of chemicals. Reduce the use of chemicals such as herbicides, pesticides and other fertilizers by reducing your lawn area.

Conserve Water with Less Yard
A common source of water used on yards is fresh water. Practice water conservation skills by reducing your green space and, in turn, using less water.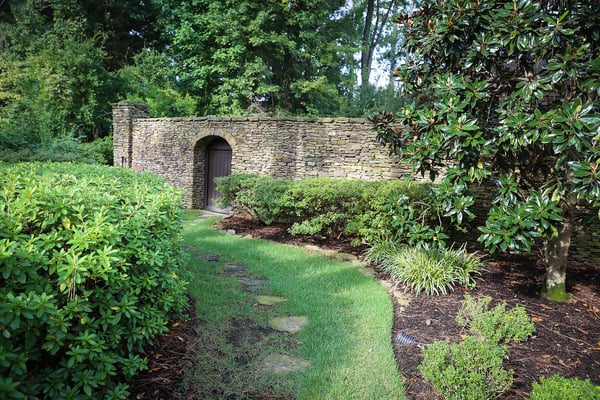 Many homeowners are looking to redesign their outdoor space with less personal maintenance and time in mind. In fact, a reduced lawn area is one of the 3 Landscaping Movements of 2016.
Would you like to learn more about saving water on your yard? Download our free Water Wisely guide below.