Quick tool quiz: When it's time to secure a bunch of loose deck boards, do you grab your screwdriver, or your power drill with your screwdriver bit?

If you need to refinish a huge desk, do you reach for a square of sandpaper, or your trusty power sander?

You get the idea.

Time-saving tools are your best friends for a long day of fixing stuff.

Here at Hatcher, we think so, too.

Alex Moore, Commercial Senior Account Manager at Hatcher & Associates, gives us a tour of the tools that save us time — and save our customers money.
1. The 96-inch Mower
This monster mower is a full 36 inches wider than the standard 60-inch mower.

"It's been pivotal this year to increase our efficiency," Moore says.

The mower, which mows a wider swath of grass, is great for large warehouse and industrial sites.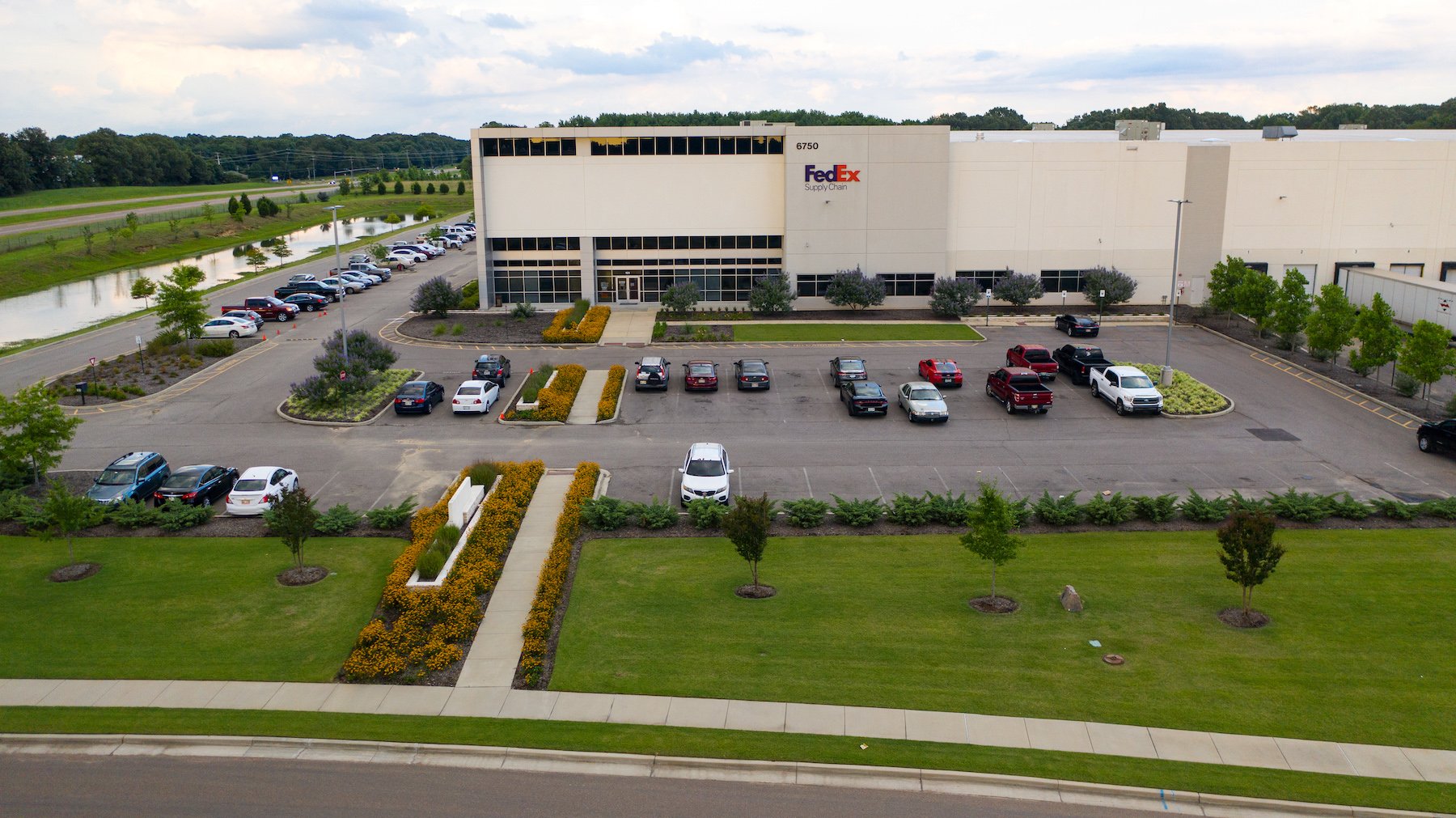 Crews can mow nine acres an hour, as opposed to four or five acres an hour with the 60-inch mower.

Hatcher bought four of these impressive machines this year, so watch for them at a property near you.

How will you know? Oh, you'll know.

The new mowers have two cool "bat wings" that fold out as they mow, but fold up for ease of loading onto a standard truck, Moore says.
2. Bed Edger Attachment
Hatcher crews pride themselves on creating crisp edges on planting beds before they mulch, but those tidy edges don't come easily. Think lots of hand shovel work.

But a new attachment that fits on crews' weed eaters makes this task faster and easier.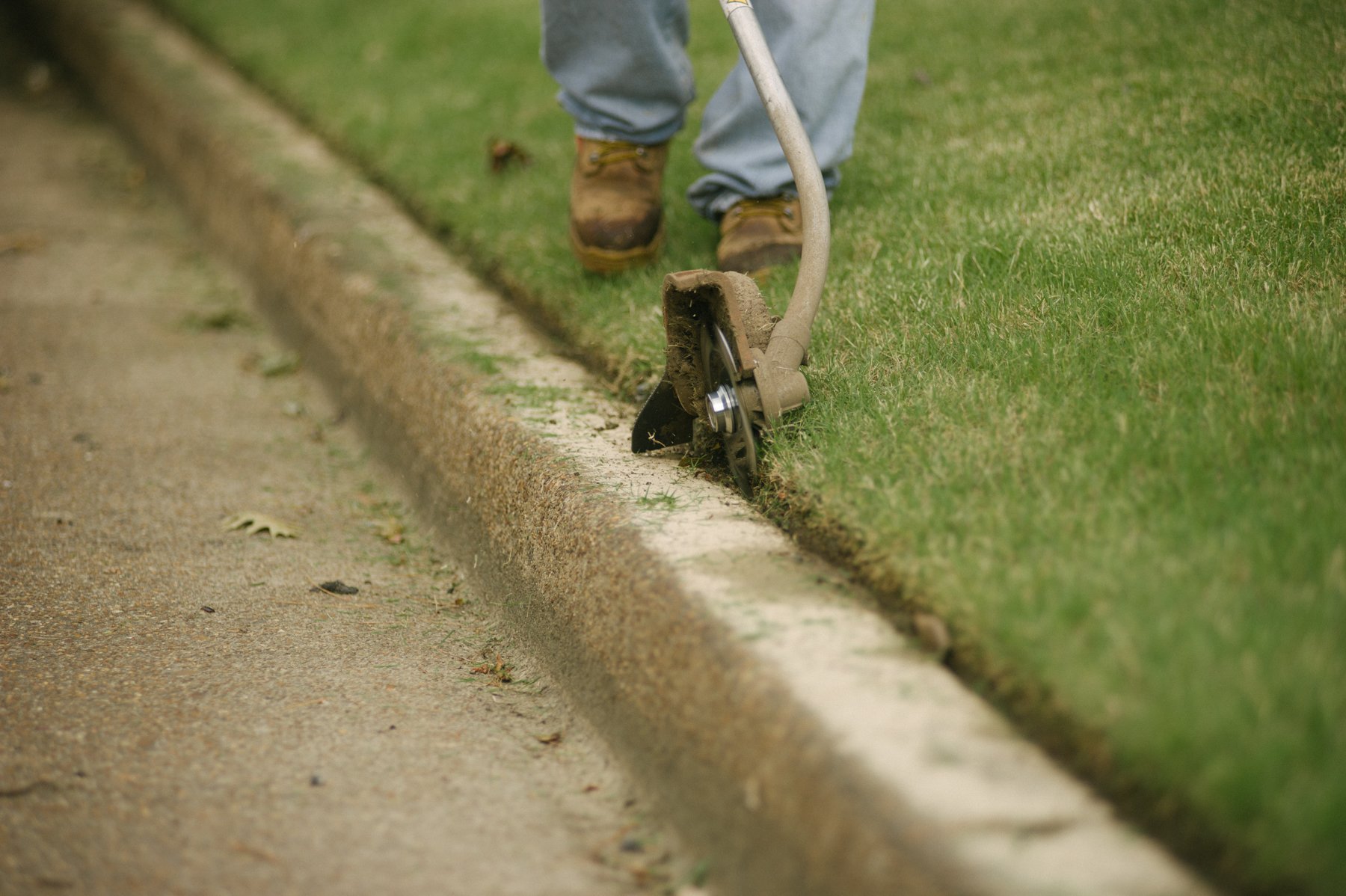 The attachment has a wide blade that creates that crisp Hatcher edge.

"It really speeds up the process of edging," Moore says. "It's a small attachment, but saves us time and saves the customer money."
3. Long-Reach Power Shears
Long-handled power shears allow crews to reach high into trees and tall shrubs without hauling out ladders.

That not only saves time, but it's a lot safer, too.

"We're buying more of these each year," Moore says.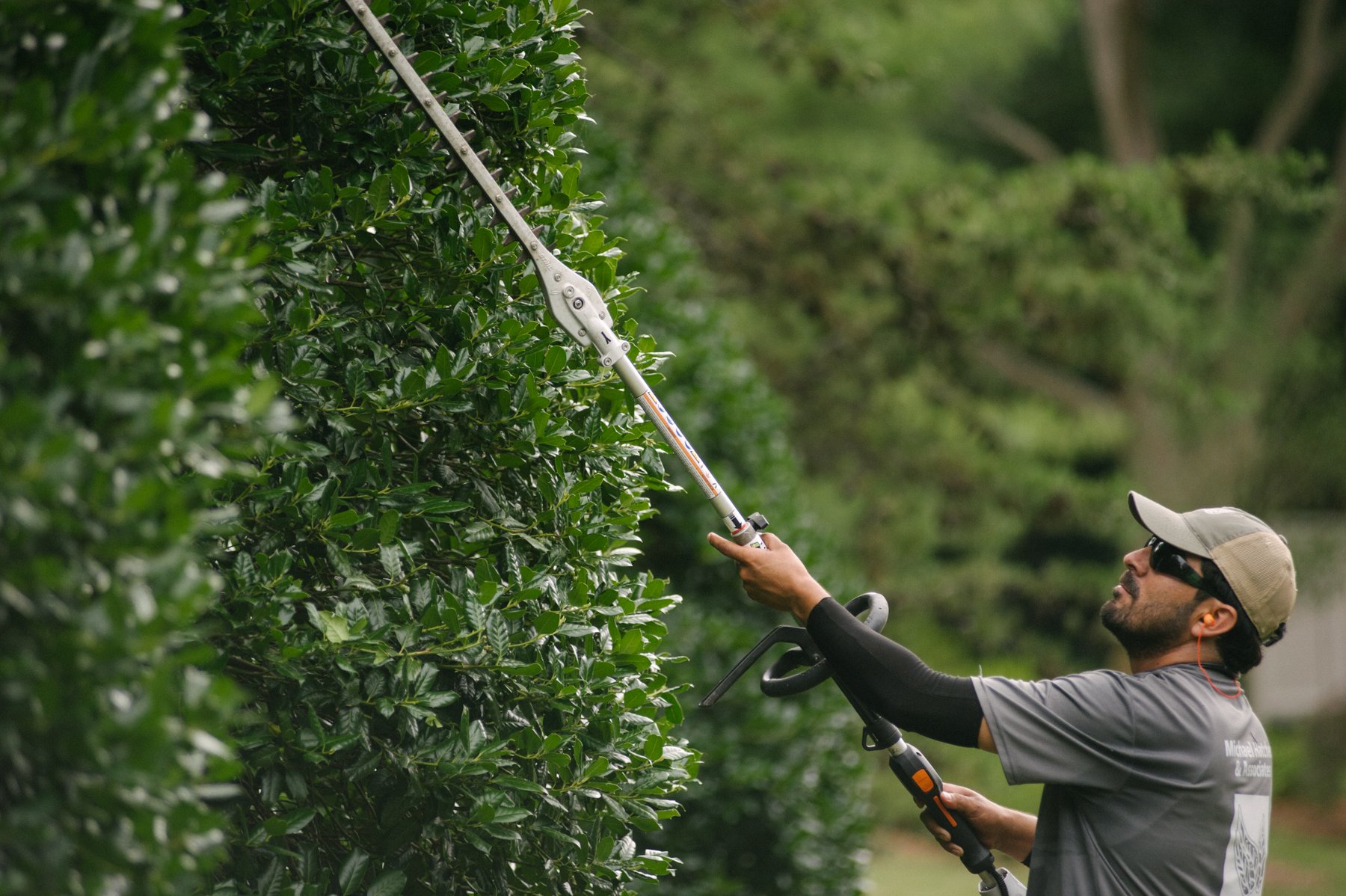 4. The Bobcat Skid Steer
A landscaping staple, this compact piece of equipment used for excavating is a real workhorse, but Hatcher's enhancements team used to have to share one with the construction division.

Now, Moore says happily, enhancements has its own.

"You can attach a tree auger to it, like a giant drill bit, to drill holes for planting trees," Moore says.

On a recent big tree job, Hatcher crews planted 170 red maples and 128 Virginia pines.

You don't need a physics degree to figure out the time savings — especially in the compacted clay soil around here.

The Bobcat also saves time on demolition jobs, Moore says.

Ripping out overgrown shrubs, hedges, and beds is time-consuming with hand tools.

The Bobcat, with its fork and shovel, makes demo work a lot faster and easier.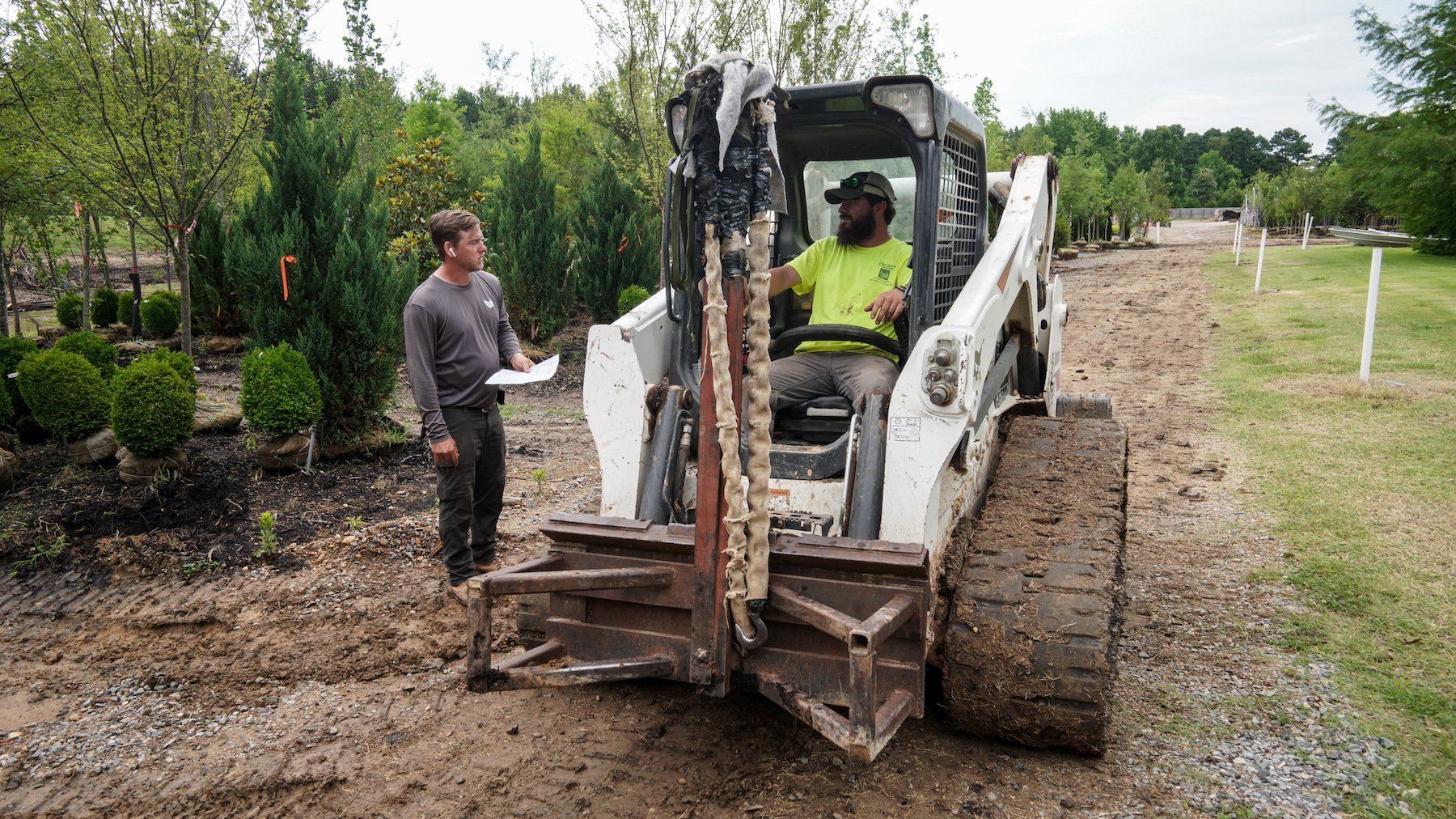 5. Leaf Vacuums
Yup, they're just like they sound — big vacuums that suck up leaves. The leaves go into a big box atop a truck and are delivered to the huge compost pile in the Hatcher yard, where they decompose into rich compost that ends up back on Hatcher customers' properties to enrich the soil.

It's a pretty cool system.

Before, leaves were collected on tarps and in bags then hauled to a waste site, which often charges $35 per load.

That was time consuming, too, taking crews an hour to drive to the waste site.
Why Should Our Customers Care?
The time Hatcher crews save with these tools saves our customers money, Moore says.

"If I know I'll be using a 96-inch mower on a job, that's what I enter into the estimation template and that automatically reduces the price of the job," he says.

"Using a Bobcat on a demolition job cuts the time we spend in half, which cuts the price and benefits the customers.

"It's all about man hours," he says. "Fewer hours reduces the price for the customer, every time."
Save Time and Money with Hatcher
Tools are cool. When they save us time and save you money, they're even cooler.
When we invest in expensive landscaping tools and machinery to do our job more efficiently, we have your budget in mind.

But you're on your own with that desk refinishing project.

Are you ready to partner with a Memphis landscaping company that offers great service while saving time and saving customers money?
Talk to one of our commercial landscaping experts today! We'll meet at your property, create a custom plan, and get you on your way to enjoying a beautiful, worry-free property.