Sarah Stokes knows how to start the day off right.

"When you wake up in the morning and you're ready to go, it gives you a positive attitude for the whole day," she says. "That's a lot better than waking up and saying, 'Dear Lord, do I have to go there today?'"

It helps if you have a good breakfast. Sarah's famous for rustling up big country breakfasts on the weekends.

"Biscuits, gravy, fried eggs, the whole nine yards of things you shouldn't be eating," she says with a laugh.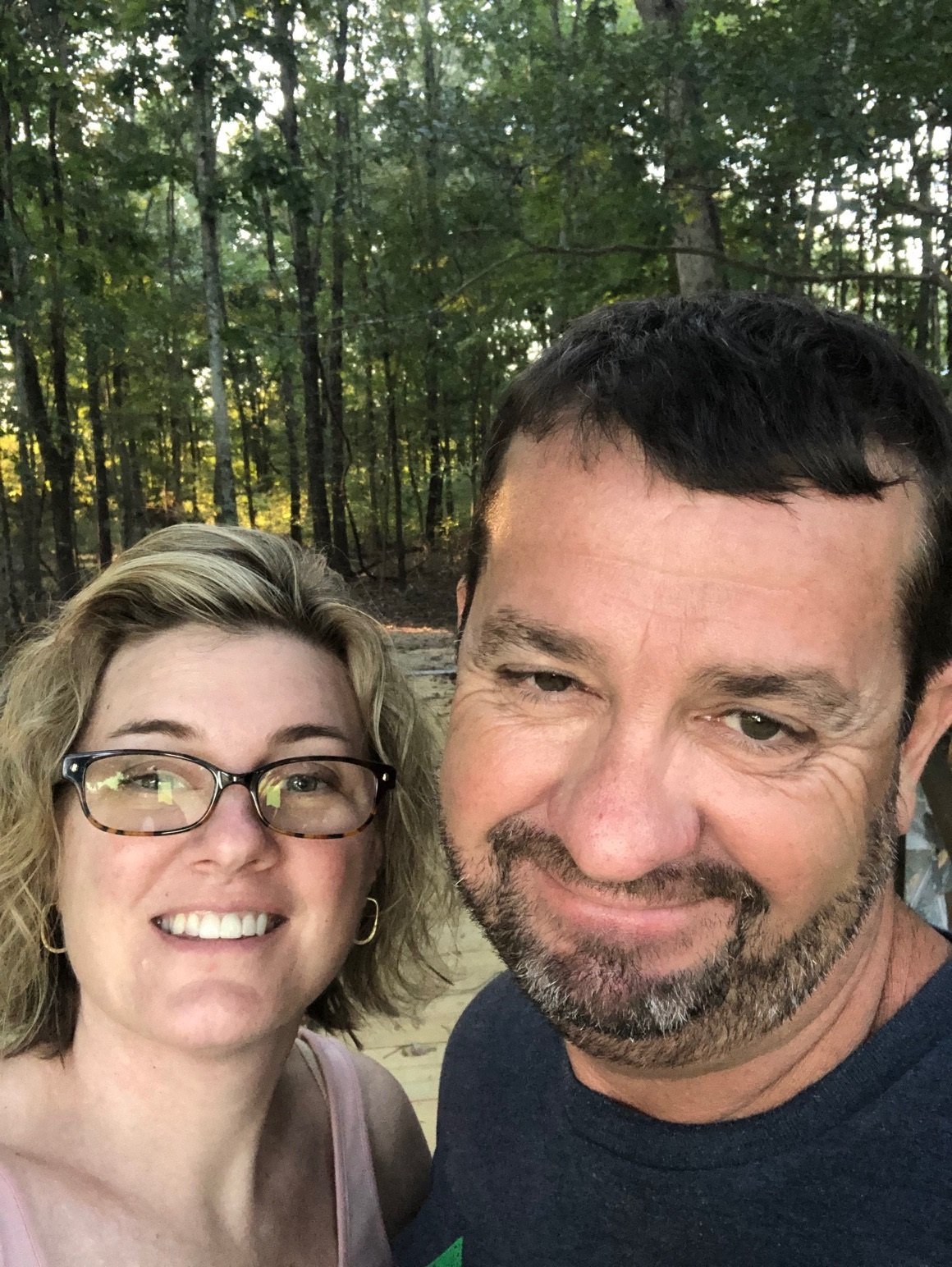 Sarah has only been on the job a few weeks as a construction project manager at Hatcher & Associates.

She's already fitting in just fine.
"I Wanted to Learn More and Do More"
Sarah started her career 25 years ago as a "go-fer," she says.

"You know, go for this, go for that. I needed a job at the time and an electrical company was hiring for a helper. No skills required.

"It took off from there."

It sure did.

Her 25-year career in what she calls "heavy industrial" has included everything from building custom homes to working in automotive stamping plants and paper mills. She's poured concrete and managed projects at a multi-use retail and residential property.

"I started out as a helper, but I wanted to take it further and further," she says. "I grew into more and more responsibility. I always wanted to learn more and do more, and when I was given the opportunity, I took advantage of it.

"There's a whole gamut of skills I've picked up along the way. I created a little monster," she says with a laugh

She evolved into a top-notch project manager with a keen sense of pleasing the customer.

"Clients are your number one," Sarah says. "Are you making sure you're delivering what they need?"

She will.

"I know the sequence of events that need to happen before, during, and after a project," she says. "I'm good at time management, scheduling, and communication.

"I'll be following through and making sure things were installed correctly," she says. "It's always neat to drive by a place and say, 'I was part of building that.'"
Next Up: Landscaping
Sarah realized she wanted a change from the heavy industrial projects she was used to supervising.

The landscaping industry seemed like a great next step.

"I enjoy the heck out of it," she says.

Her latest project: Learning to use estimating software. Estimating the cost of landscape construction projects is part of her new job.

"I'm diving in," she says. "I'm super stoked about learning this software. You have to be tech savvy 1000 percent if you want to stay up to speed."

Another challenge isn't so techy— learning all the Latin names for plants. Hello, homework.

"I know I'll slaughter some of the names," she says, "but I'll give it my best shot."
Hitting the Road
Sarah and her husband, Chris, have a daughter, Katie, 21, who's studying biochemistry in college.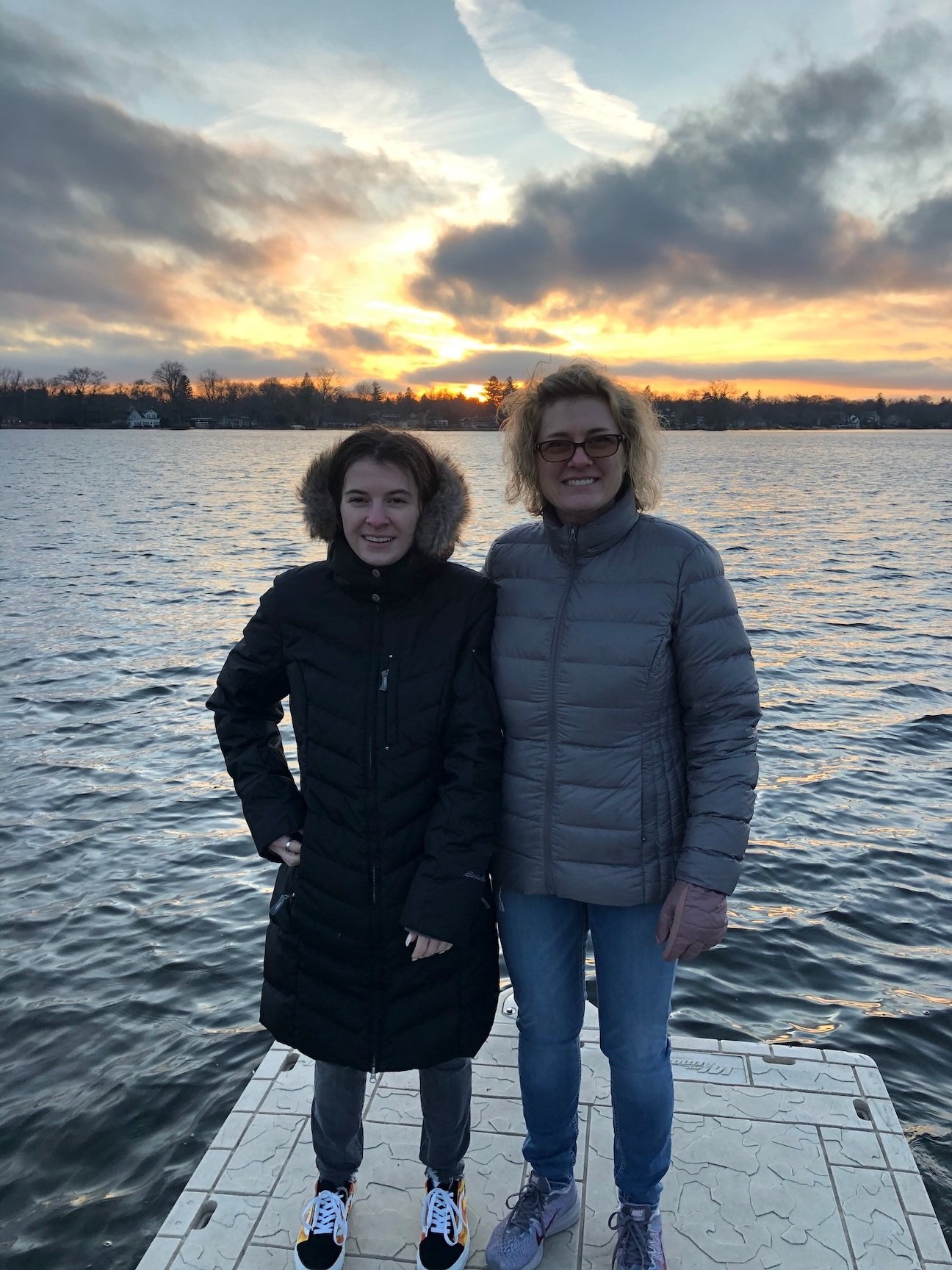 They share their home with two dogs — Roscoe, a Jack Russell terrier, and Cooper a Lancashire heeler who loves to snuggle.

The family travels extensively across the country. What's on their tourist hit list?

Museums, art galleries, national parks, historic sites, festivals, concerts.

"Anything we can get our hands on," Sarah says. "We love to do stuff."

Except watch TV. Sarah would rather read, do needlework, or putter around in the garden.

She's been experimenting with sous vide cooking. Pronounced "sue-veed," it means "under vacuum" in French, and involves vacuum-sealing food in a bag, then cooking it to a precise temperature in a water bath.

"It makes a world of difference when you're cooking steak," she says. "Melt in your mouth kind of steak."

Want to learn how to roller skate? She's also a former skating teacher.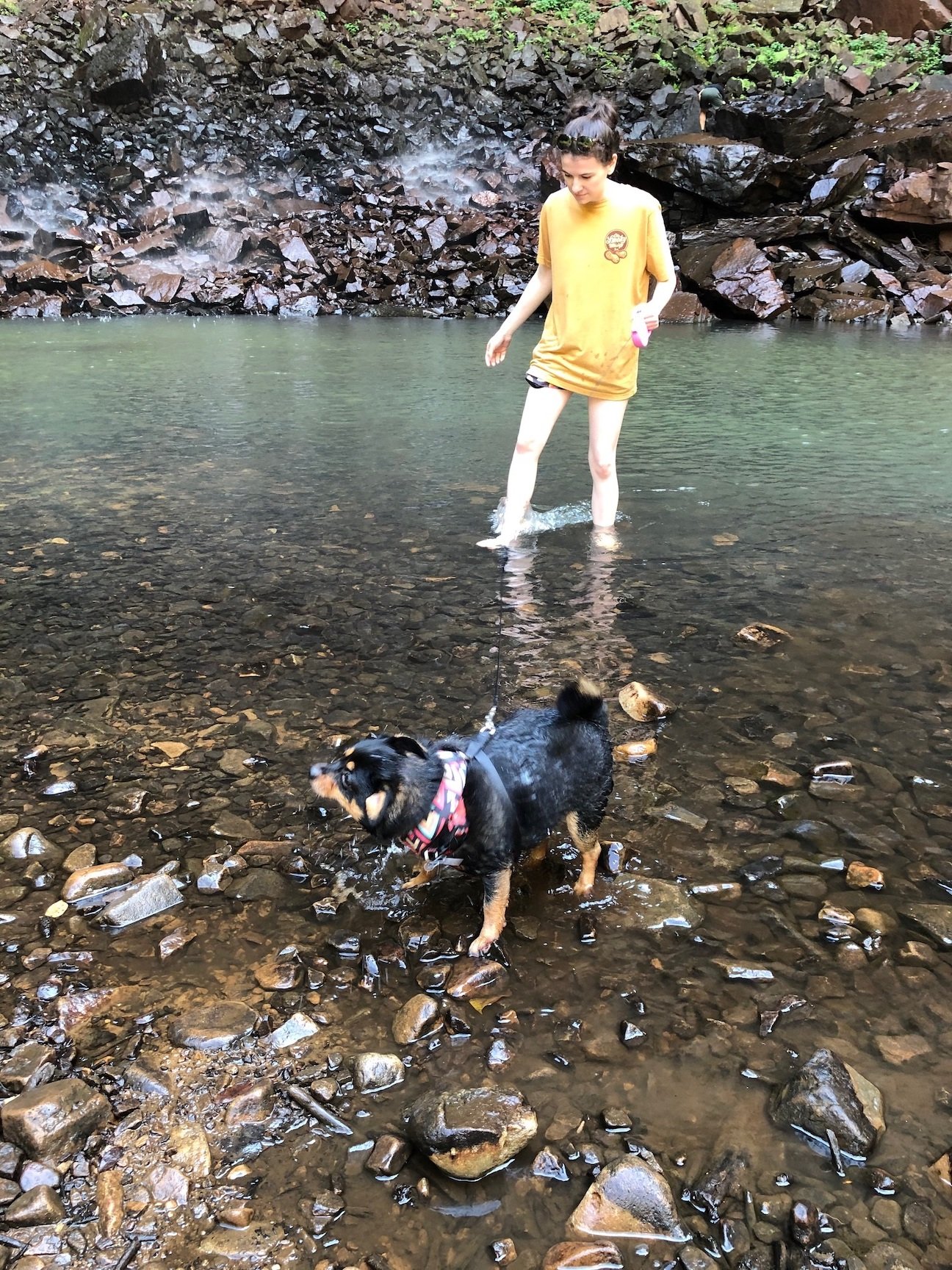 Welcome to the Fam, Sarah
Sarah has spent much of her career at big companies, often traveling for work.

It was kind of impersonal.

"I wanted a more family atmosphere," she says. "Now, I still get out to job sites, but I get to go back to the same office every day and see the same people, and get to know them as my brothers and sisters. It's like having an extended family."
Let Us Meet Your Commercial Landscaping Needs
Sarah is just one of the dedicated people on our team who help us deliver the best service to our customers.

Our people make us who we are. We'd love to show you.

Are you a commercial property manager in the Memphis, TN or Northern MS area? Are you ready to boost your property's appeal or make your job less stressful? Contact us today for a property assessment.

Or do you want to work with our team of skilled, experienced, and personable people like Sarah, who considers her co-workers a second family? Learn more about careers at Michael Hatcher & Associates.