There's a lot to talk about with Joey Steele — lawn expert, relationship builder, Christmas lights king.
But let's get to the important stuff first. Why is his nickname "Juice?"

"Oh, man," he says with a laugh, maybe thinking he'd escape this explanation. Nope.
"When we were young and dumb in high school, we thought we were rappers," he says of he and his pals. "We weren't at all, but when you're 17, you think you can be anything."

His rapper name was Juice. It stuck.

"Years later I'd be at Kroger and hear somebody call across the store, 'Hey, Juice!'"

Are his rapper days over?

"They never really started," Joey says with a laugh.

It's probably for the best. Fame might get in the way of his work as Lawn Spray General Manager at Michael Hatcher & Associates.
A Guy, a Truck, and a Tank
Joey graduated from Mississippi State University in 2004 with double degrees in construction and land development and business.
He started his own landscaping business out of college.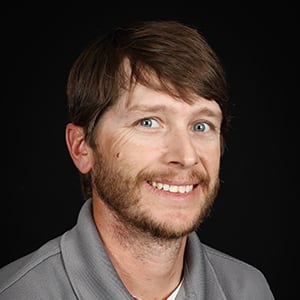 "I learned it was really hard," he says.

In 2008 he showed up at Michael Hatcher & Associates holding his resume.

"I walked in the door and met Michael Hatcher and never left," Joey says. "Michael said, 'You went to Mississippi State? We'll find something for you here.'"

Joey started as a commercial lawn spray technician.

"It was me, a truck, and a tank for about five years," he says.

They added residential customers and soon he was managing a few spray technicians.

The business kept growing, and in 2018 Hatcher & Associates acquired Master Lawn, a long-time Memphis lawn care company that's now Hatcher's turf care division, with Joey in charge.

"Over the years it's never been the same job as I moved up in my career," he says. He likes the challenge.
Remembering His Spray Days
Now Joey's an office guy, overseeing two branches and branch managers, budgeting, planning, strategizing.

His college business degree helped prepare him for the business side of his current job.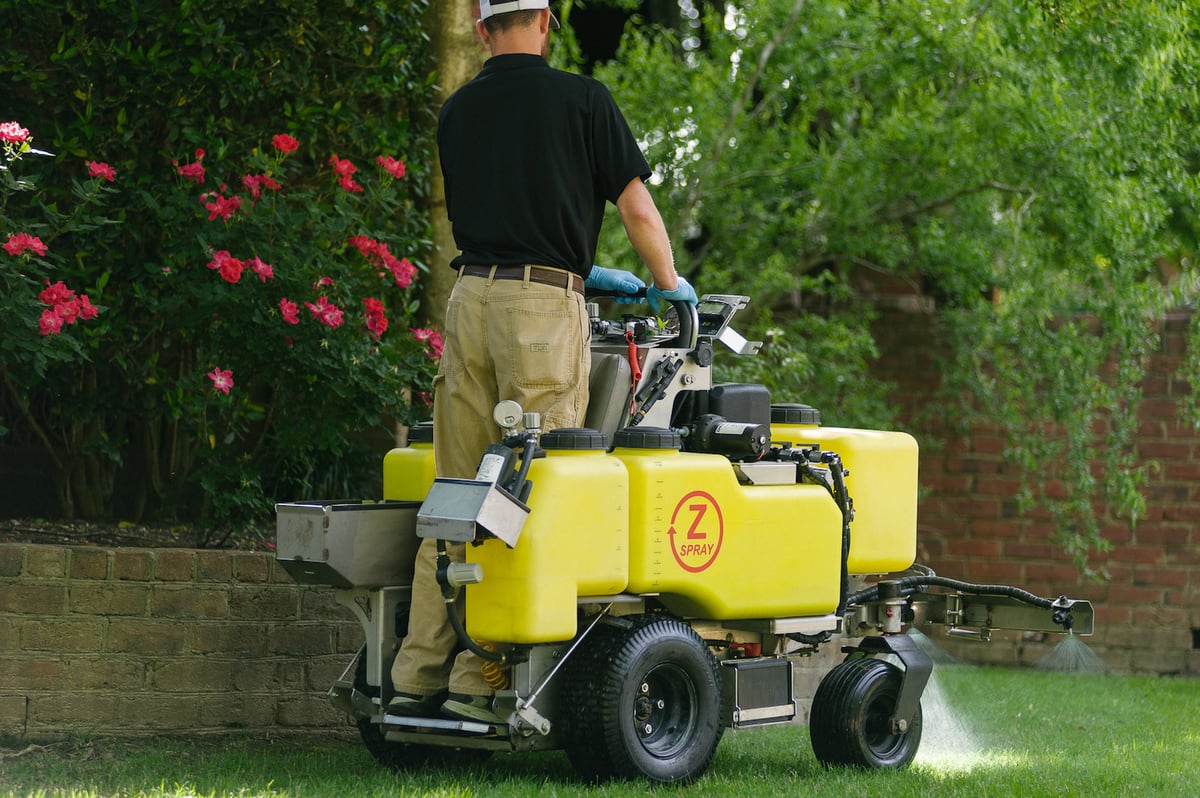 But just as important, he says, was that time he spent in the field, spraying lawns and building relationships with customers.

"That time gave me an important outlook on that side of things," he says. "When I'm planning things like peoples' hours and pay, I know how that fits into the guys' lives. I know how that job feels."
Lawn Love
Why do we love our lawns so much?

"For most homeowners, it's a status thing," Joey says. "They want their lawn to look as good as their neighbor's."

Hopefully, even better.

He's happy to be part of that lawn love.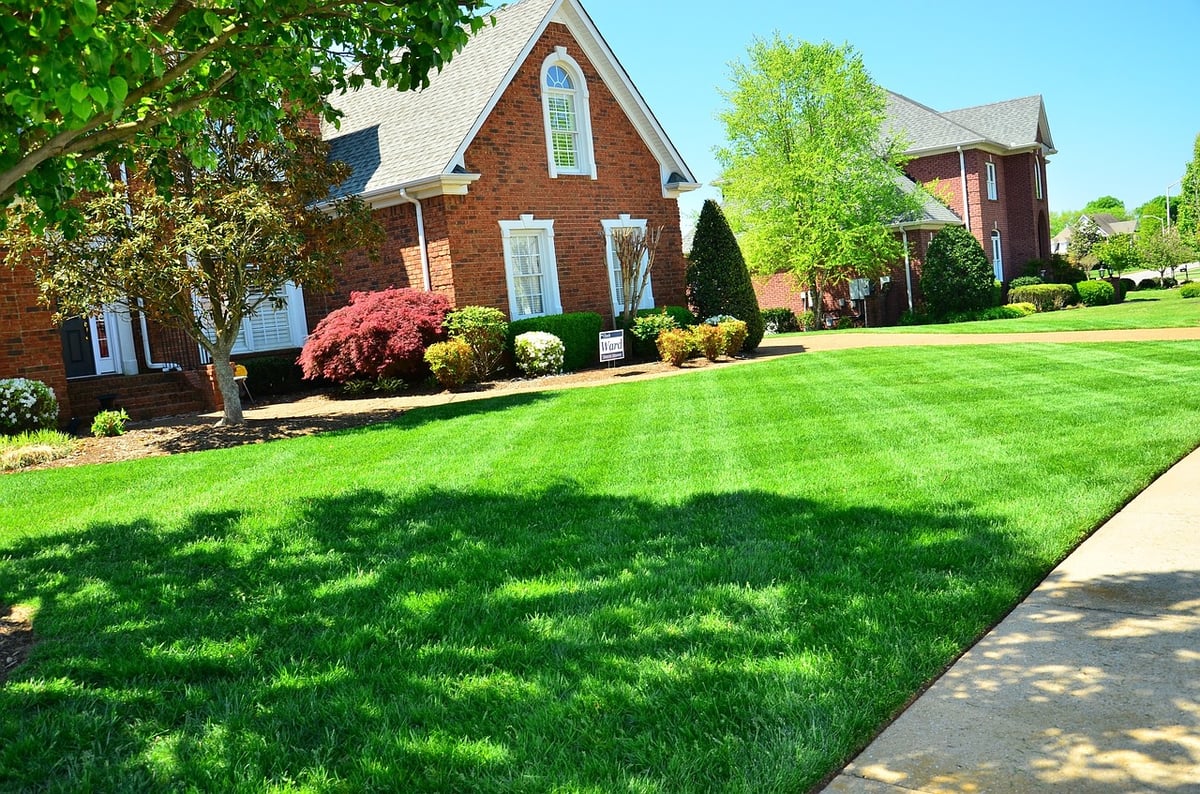 "There's a lot of satisfaction in delivering that product," Joey says. "When you start with a lawn that wasn't being treated and see the transformation over 12 or 18 months into a beautiful lawn, it's a great feeling."

He liked the people part, too — educating customers about lawn care; sharing their excitement about their improved lawns; going the extra mile.

"If I was in a yard and noticed a broken gutter, I'd say, 'Hey, Mrs. Jones, you have a broken gutter out back.'"

It wasn't technically his job. But it's a nice thing to do. Hatcher crews often point things out to customers that go beyond lawn care.

"It adds trust," he says. And value.

Now Joey looks for employees willing to go that extra mile. If they have that level of commitment and kindness, he knows they'll grow.

"I started here in my 20s," he says. "I love to see young guys grab it by the horns and grow their careers."
Blinded by His Lights
Joey and his wife, Kelly, have three sons, Parker, 15, Emmett, 7, and Finnley, 6.
There's a lot going on.

Emmett and Finnley play soccer and T-ball. Parker plays baritone in the marching band and acts and sings.
They all love going to football games at Mississippi State to cheer on the Bulldogs, and hanging out at Pickwick Lake during the summer.
Their dog, Alfie, a 10-year-old rescued Rottweiler and lab mix, rounds out the family. He loves chasing four-wheelers.

Joey's a Christmas lights king, stringing 10,000 lights on the house to create a glow Santa can likely see from the North Pole.

"I go all out," he says. "I cover every square inch of the roof.

"It's Griswold-ish," he says happily.
"If They're Growing, I'm Growing"
What's kept Joey hanging around at Hatcher all these years?

"Michael has given me the backing to run the business as if it's my own, and trusts me to do that," Joey says.

"I have to say I've never woken up and dreaded coming to work," he says. "I love what I do. And loving the people I work with makes it even better."

He's a relationship builder. A people booster.

"I enjoy growing others' careers as I grow my own," Joey says. "In the end, if they're growing, I'm growing."
Let Us Meet Your Commercial Landscaping Needs
Our people make us who we are and help us deliver the best service to our customers.

We'd love to show you.

Are you a commercial property manager in the Memphis, TN or Northern MS area? Are you ready to boost your property's appeal or make your job less stressful? Contact us today for a property assessment.
Or do you want to work with our team of skilled, experienced, and personable people like Joey, who wants to help you grow and can give you some Christmas lighting tips?

Learn more about careers at Michael Hatcher & Associates.