Gaby Bermudez's new job is to convince people to come work at Michael Hatcher & Associates.

Here's a good reason...you'll get to work with Gaby, a kickboxing, hula-hooping, drum-playing adventurer who's quick to laugh, loves people, and will instantly make you feel at home.

"Everyone you run into knows something you don't," says Gaby, Talent Acquisition Manager at Hatcher.

She knows, because she asks them.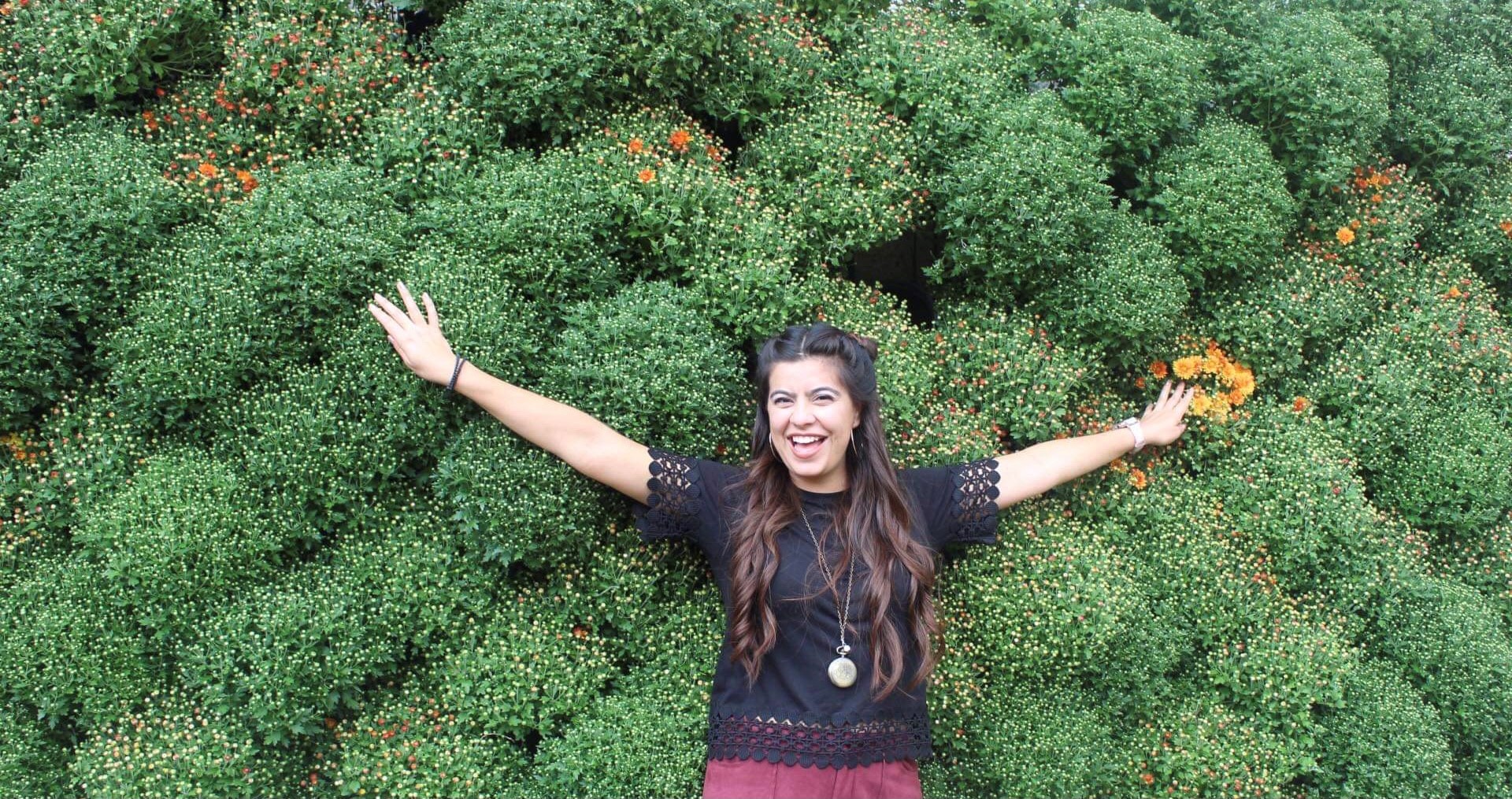 "My family says I could talk to a wall," she says with a laugh. Her sisters might tell you it's a little embarrassing.

"They'll say, 'Don't talk to that stranger, they don't want to talk to you.' I say, 'How do you know? Maybe they need it. What if I'm the only person that day who said hello to them?'"

That's Gaby in a nutshell, in 126 words.

We need more words.
"I'm In It to Win It"
Gaby's job as talent acquisition manager is a brand new position at Hatcher.

"That's a really cool story in itself," she says. "It's needed because of how much the company has grown. We need to hire more people. It's a good problem to have."

She knows it's a challenge. Not everybody wants to work outside, sometimes in hot sun, or cold rain, or snow.

Luckily, Gaby loves a challenge. Cheerful and optimistic, she's a determined whirlwind of a woman.

"I'm in it to win it," she says. "I'm very competitive. We've got to win the best talent. I'll have to be innovative and creative. I love the challenge of it."

Less than a month into her new job, she had already pitched Hatcher to students at a virtual career fair. She's working on plans to connect with the area Latino community.
Attracting Good Workers — & Ensuring They'll Stay
Gaby has worked as a recruiter before, but as part of a bigger team. Now she's the one putting plans and procedures into place, working closely with Human Resources Manager Lana Brown.

"My main thing is to get the company brand name out there," she says. "This is a great place to work. People who work here can confirm that. We have to let people know. Then it will be easier to attract them."

Retaining those good people is just as important, she says.

"Hiring good talent is half my job," she says. "The other half is making sure we're doing everything we can for our workers and making this the best place to work."

Ultimately, that affects Hatcher customers, she says.

"If we have enough people, customers can get all the services they're requesting," Gaby says. "And customers want to see the same familiar faces. So we want to attract people who will stay.

"It's about more than getting a paycheck," she says. "People want to feel valued and heard."

She's a good listener. Gaby majored in psychology at the University of Mississippi and minored in business administration.

She learned how to listen. How to really understand people. What motivates them.

"Everybody's different," she says. "This isn't a cookie cutter job where I tell everybody the same thing. I have to listen to each person and figure out who they are. I need to listen to what they need and then tell them what we can offer."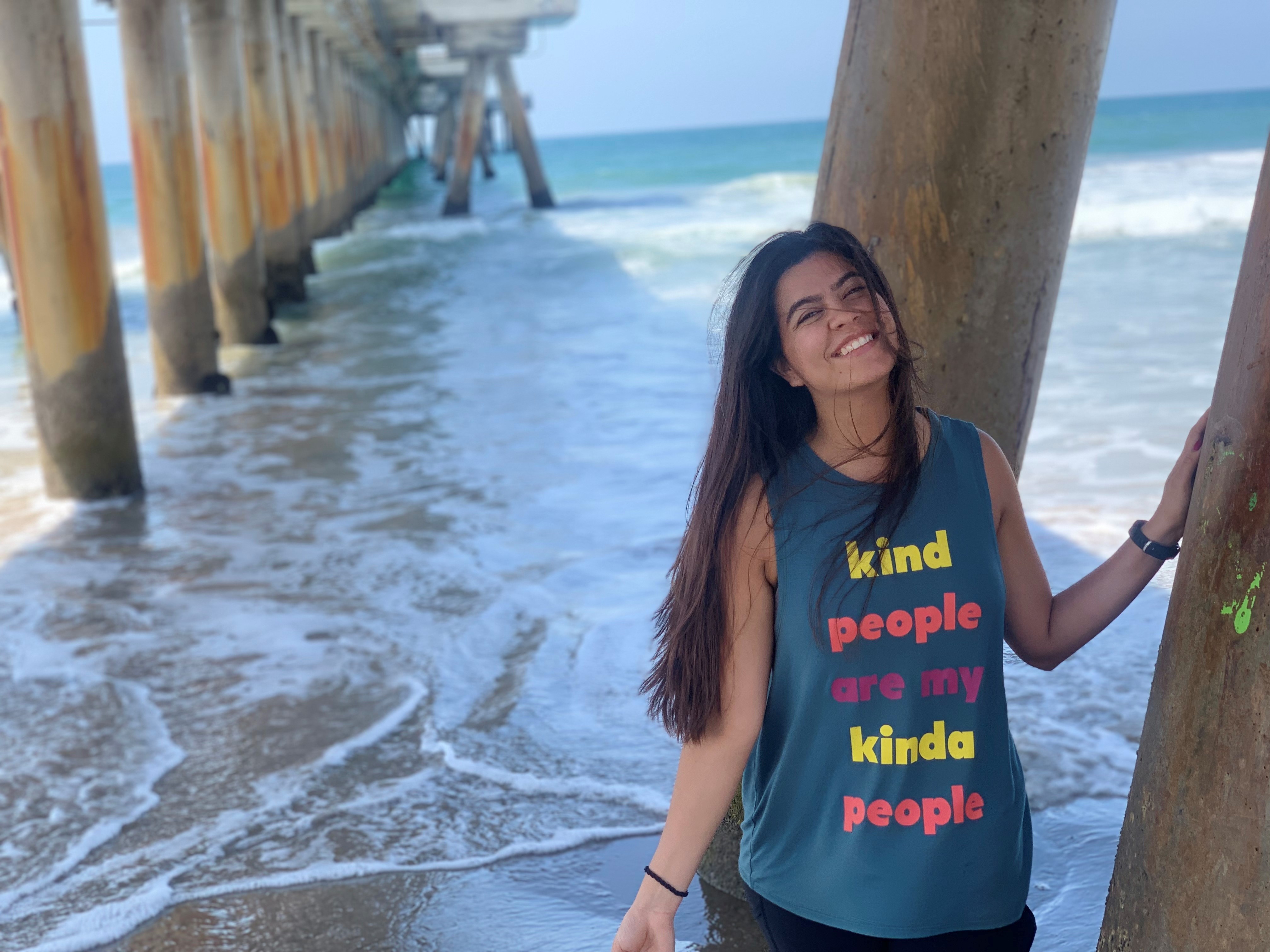 A Big Heart for Workers
Gaby lives at home with her parents, Jorge and Manuela Bermudez and her sisters, Alejandra, 24, and Adriana 17.

Her family moved to DeSoto County from Chihuahua, Mexico when she was 6.

"My mom cleans houses and dad works in construction, so I have a big heart for our Hatcher members who do hard manual labor every single day," she says. "My parents are the hardest workers I know.

"I want our workers here at Hatcher to be treated the way I want my parents to be treated," she says. "They came to the U.S. to give us a better life. I'm working toward success because I owe it to them. I hope one day I can give them a better life."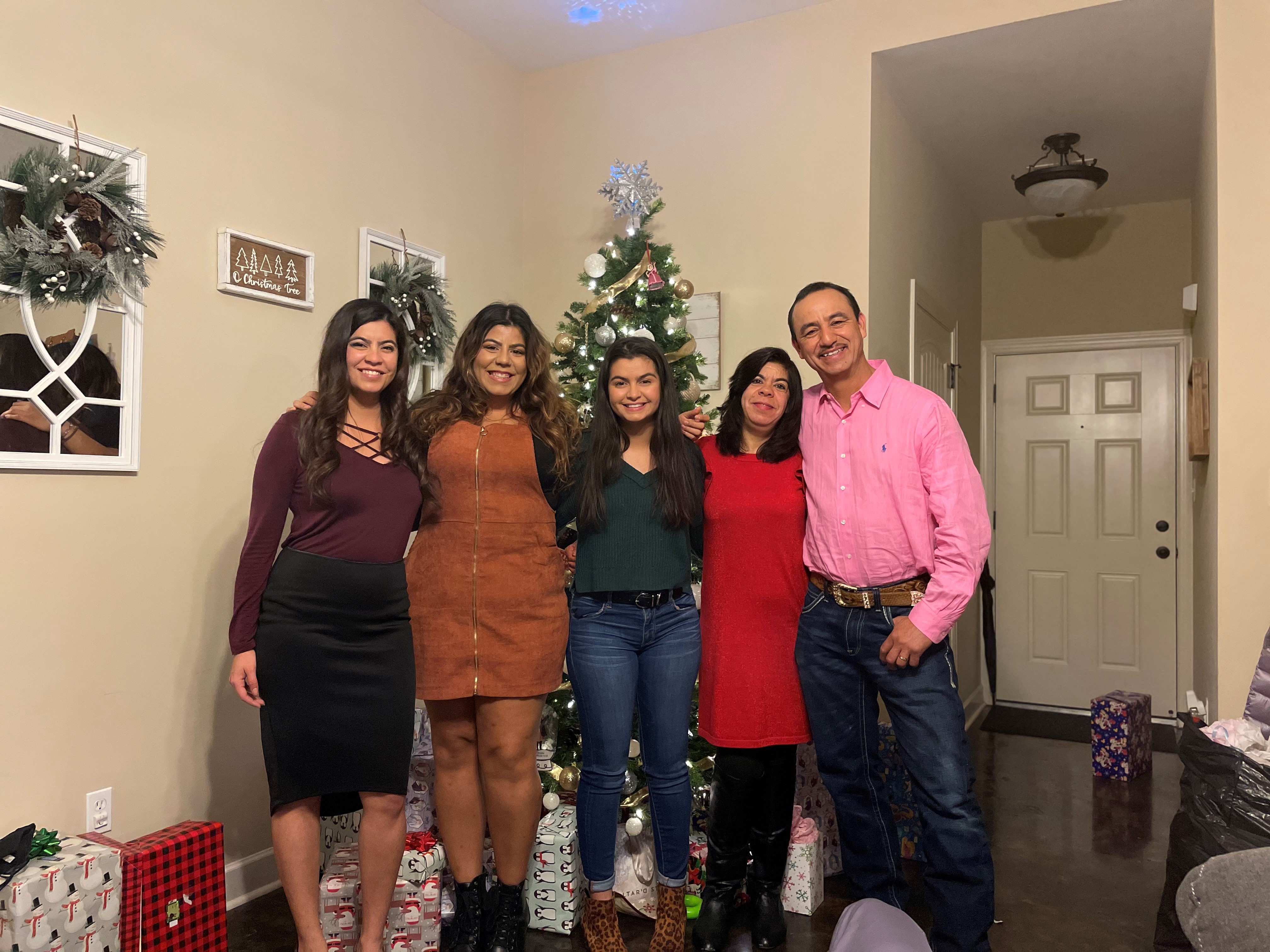 Aerial Yoga, Anyone?
Ask Gaby what she does for fun and you'd better have a while.

Aerial yoga. Kickboxing. Kayaking. Rock climbing. Jet-blading. Hula hooping. Dancing. Singing. A cool cardio workout called "Pound" that uses drumsticks. Trying to sample food from every country in the world.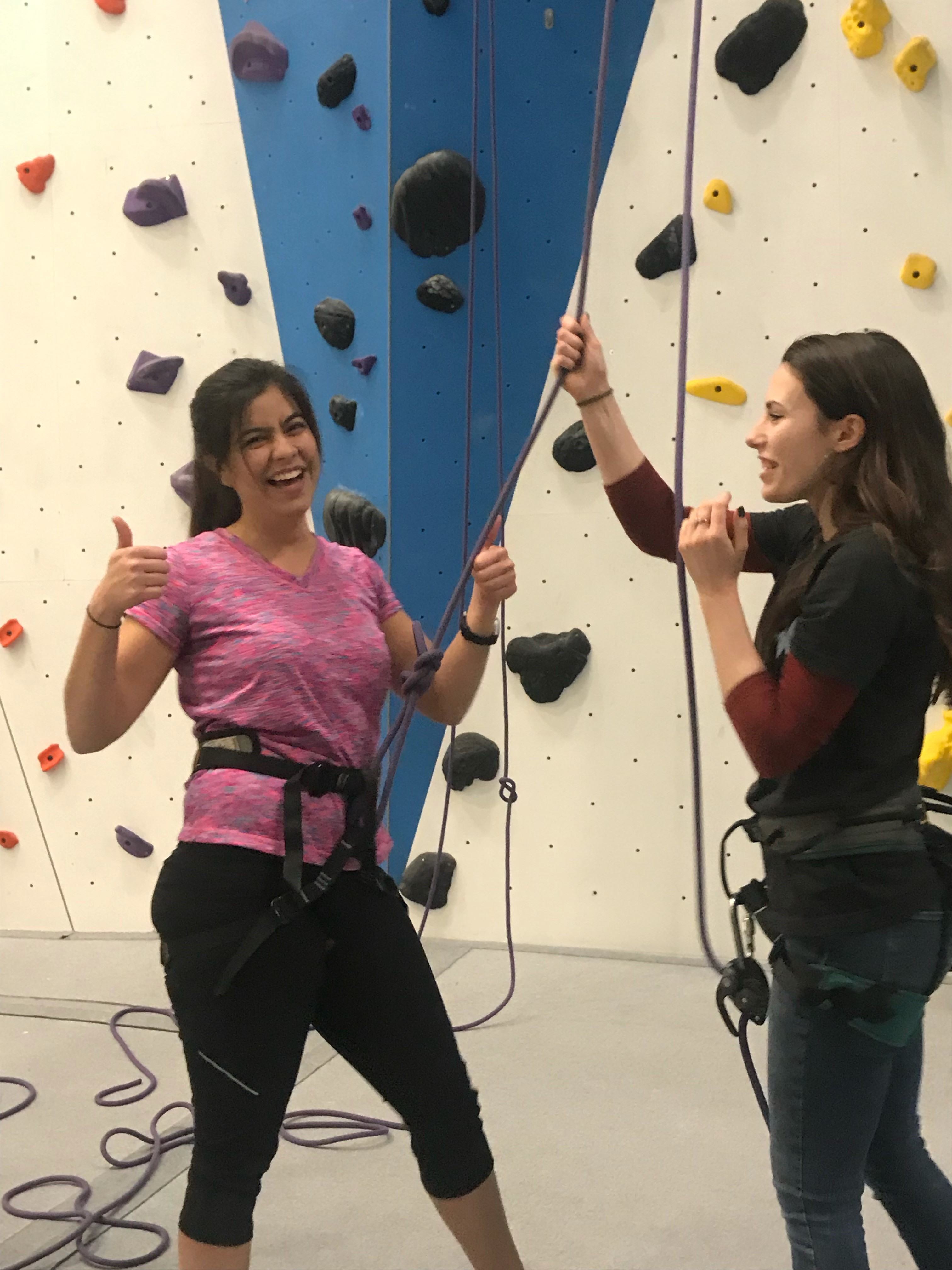 "I love new adventures," she says. "Anything new is exciting to me."

She loves to learn, soaking up podcasts. She took classes in American Sign Language. She can speak a bit of German. She was the only girl in the drum line in her high school marching band and one of two in her college band.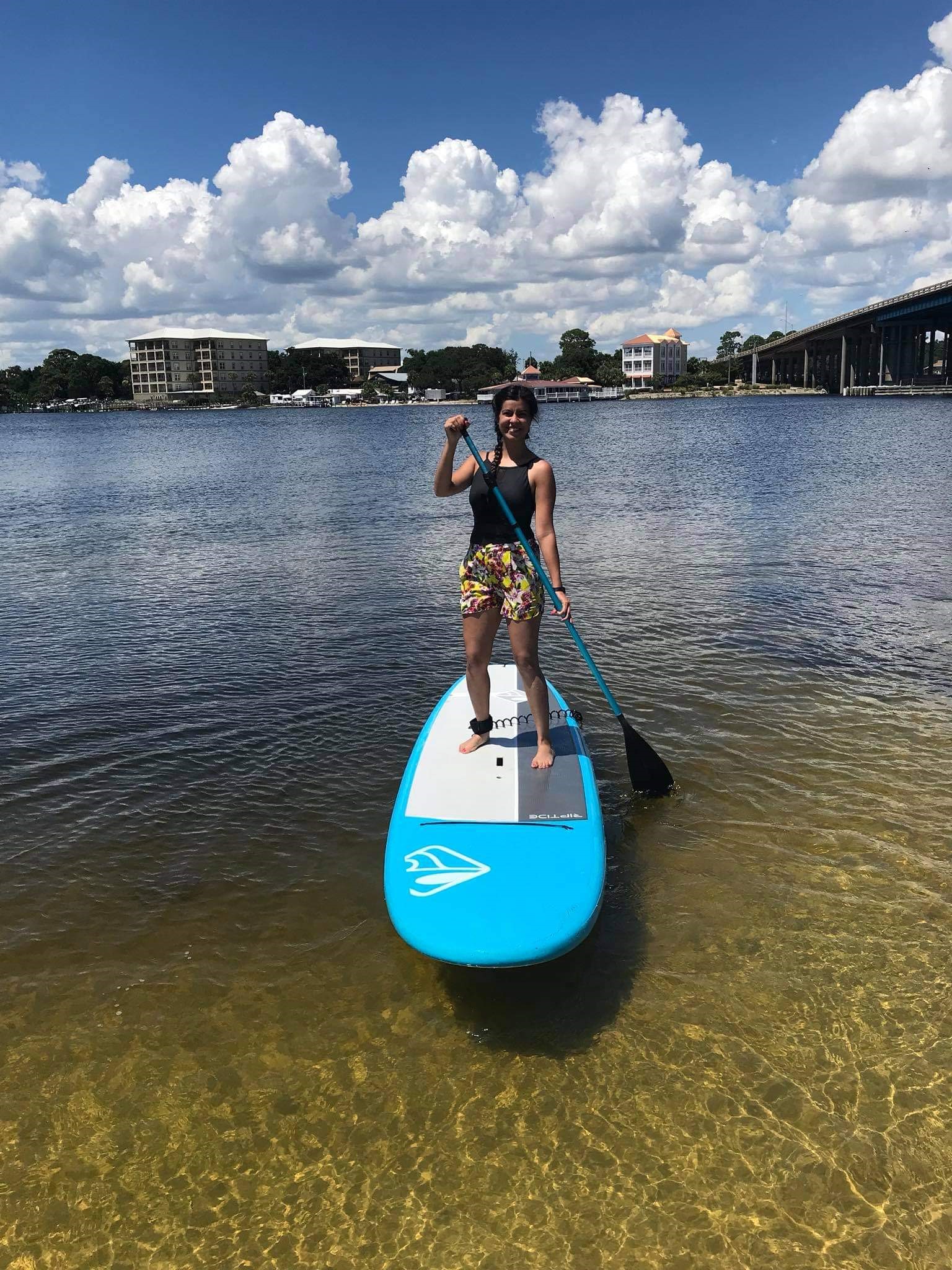 Feeling at Home at Hatcher
Gaby loves her new life at Hatcher.

"It's a very family-like environment," she says. "Everybody has a nickname, which is cool. People know what's going on in your life and they're supportive of it.

"I already feel like my voice is being heard and I'm valued."

The other day Gaby went out in the field with crews to get her hands dirty and experience the hard work they do every day.

"My favorite part was getting to know everybody on a personal level, and hearing their stories," she says.

"One guy said to me, 'When they say that working here is too good to be true, it's not. They really care about you here.' That was awesome to hear."

After just a month on the job, Gaby says she'll have an easy time talking the place up to prospective job recruits.

She'll just tell the truth.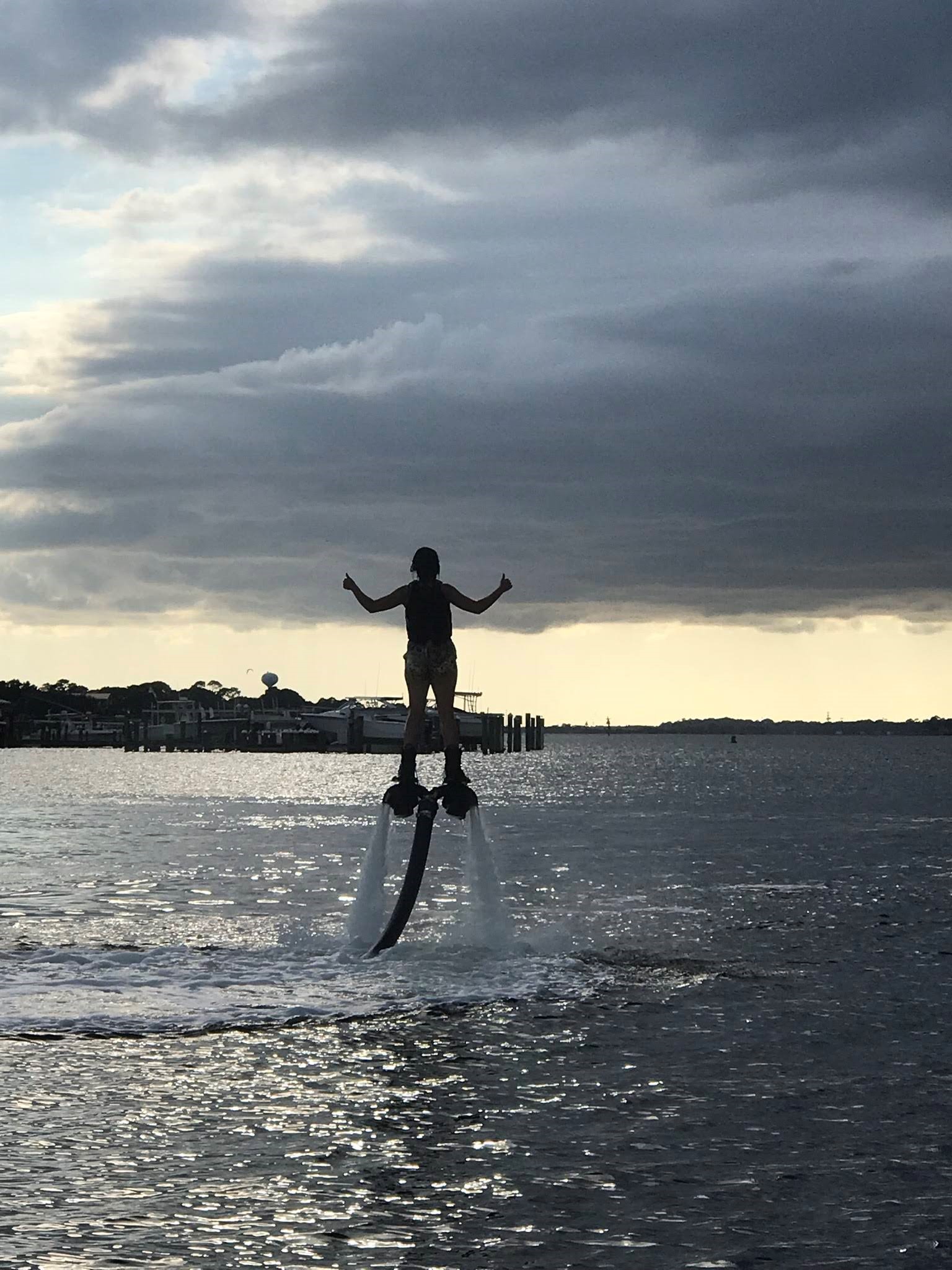 Commercial Landscaping Needs (Plus Great Careers)
Gaby is just one of the dedicated people on our team who help us deliver the best service to our customers.

Our people make us who we are. We'd love to show you.

Are you a commercial property manager in the Memphis, TN or Northern MS area? Are you ready to boost your property's appeal or make your job less stressful? Contact us today for a property assessment.

Or do you want to work with our team of skilled, experienced, and personable people like Gaby, who considers every day a new adventure? Learn more about careers at Michael Hatcher & Associates.