French Hobbs has been a high school math teacher and a sports coach. He has four kids and lives on a 200-acre cattle farm.

So, not much rattles him. If you have a problem, chances are this affable commercial maintenance account manager can figure out how to solve it.

Bark scale on your Crape Myrtle? Drainage issue in your parking lot? Need to attract more attention to your front entrance? No problem.

He's faced some significant life challenges, too, which means he has some thought-provoking lessons to share.

He's happy to chat over lunch. French loves going out to lunch.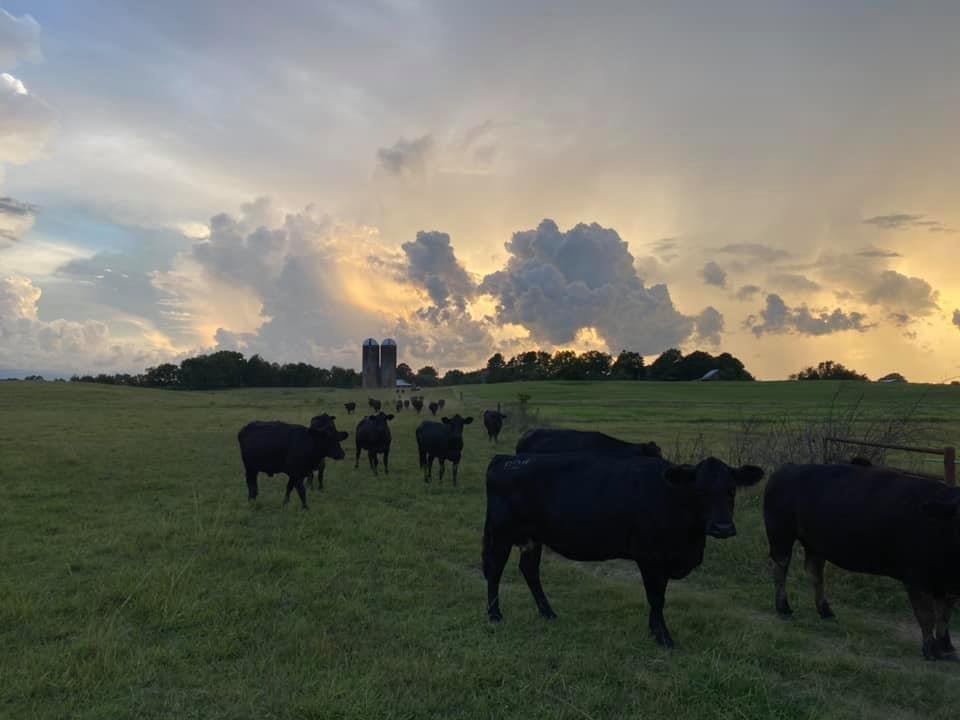 Relationship Goals
First, about his cool name. It's a family name that goes back generations. His ancestors were among the first families to buy land in DeSoto County back in 1843. Many of the properties he works with today are on old family farm land.

French is a numbers guy who earned an accounting degree at Belmont University in Nashville, then spent a decade in the Memphis area teaching high school math and coaching baseball and football, including teaching and coaching the kids of some of Hatcher & Associates' senior leadership.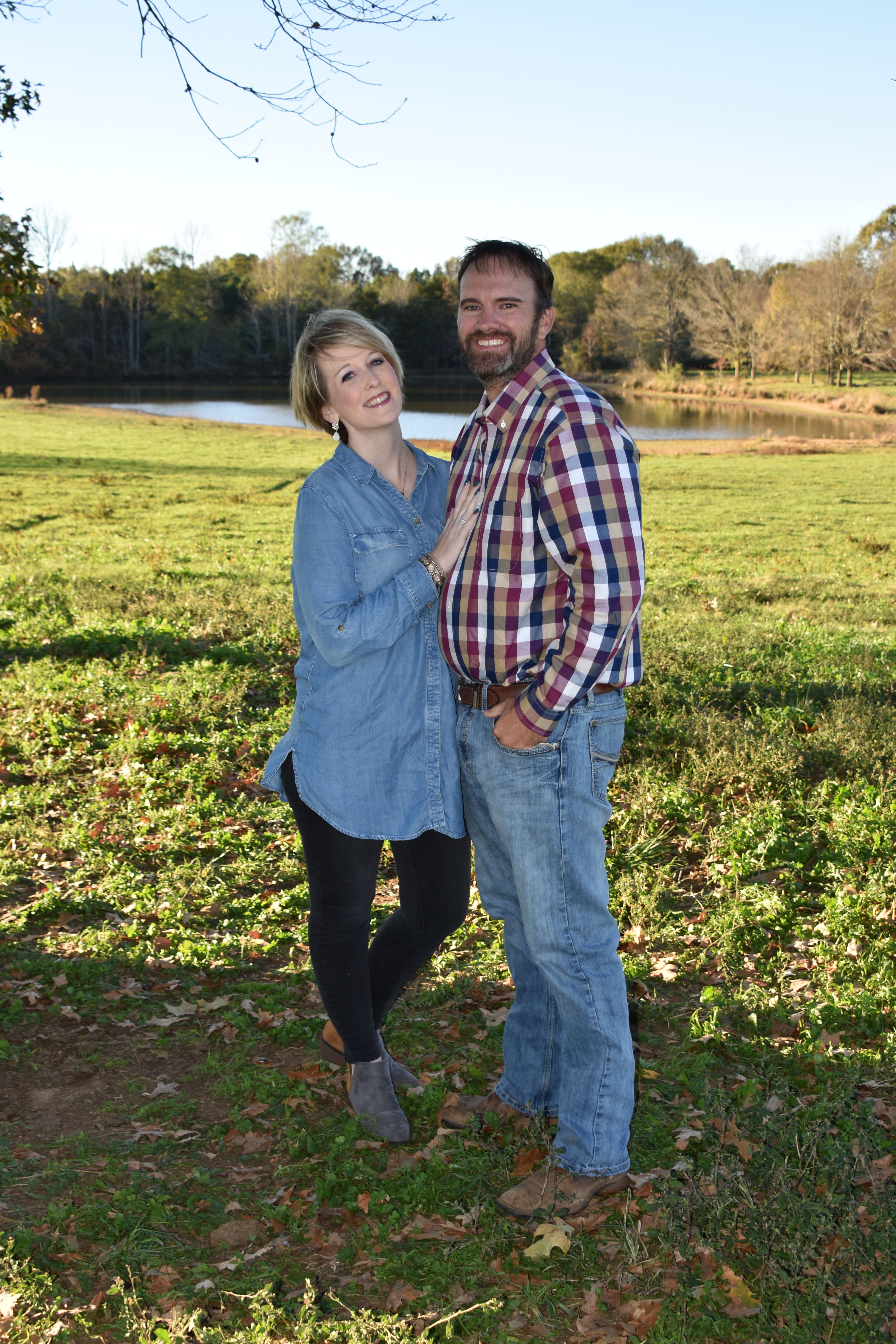 When Michael Hatcher invited him to come onboard and start a new career in the landscaping industry, it sounded like an intriguing new start.

What do teaching math and coaching baseball have in common with landscaping?

"I learned to work with every different type of person there is," French says. "That's transferred to working with customers and building relationships with them."

He's pretty good at reading people.

"What do they need? How can I help them? What motivates them?" he says. "What does a property manager struggle with and how can I make their job easier?"

Sometimes that's as simple as handling a landscaping issue so they can take off early to visit a new grandbaby, he says. He makes it a point to know about new grandbabies.

French stores up knowledge as he goes, whether it's details about a customer's life, their favorite coffee, or what plants thrive by their front entrance signage.

"On every project, I learn at least one new thing I can apply down the road," he says. "I'm a problem solver by nature. When a customer has an issue, I love figuring it out."
Kids, Cows and Handling the Tough Stuff
French and his wife, Lyzz, who teaches eighth-grade English, have three daughters, Charli, 14, Danni, 12, Wray, 9 and one son, John, 6.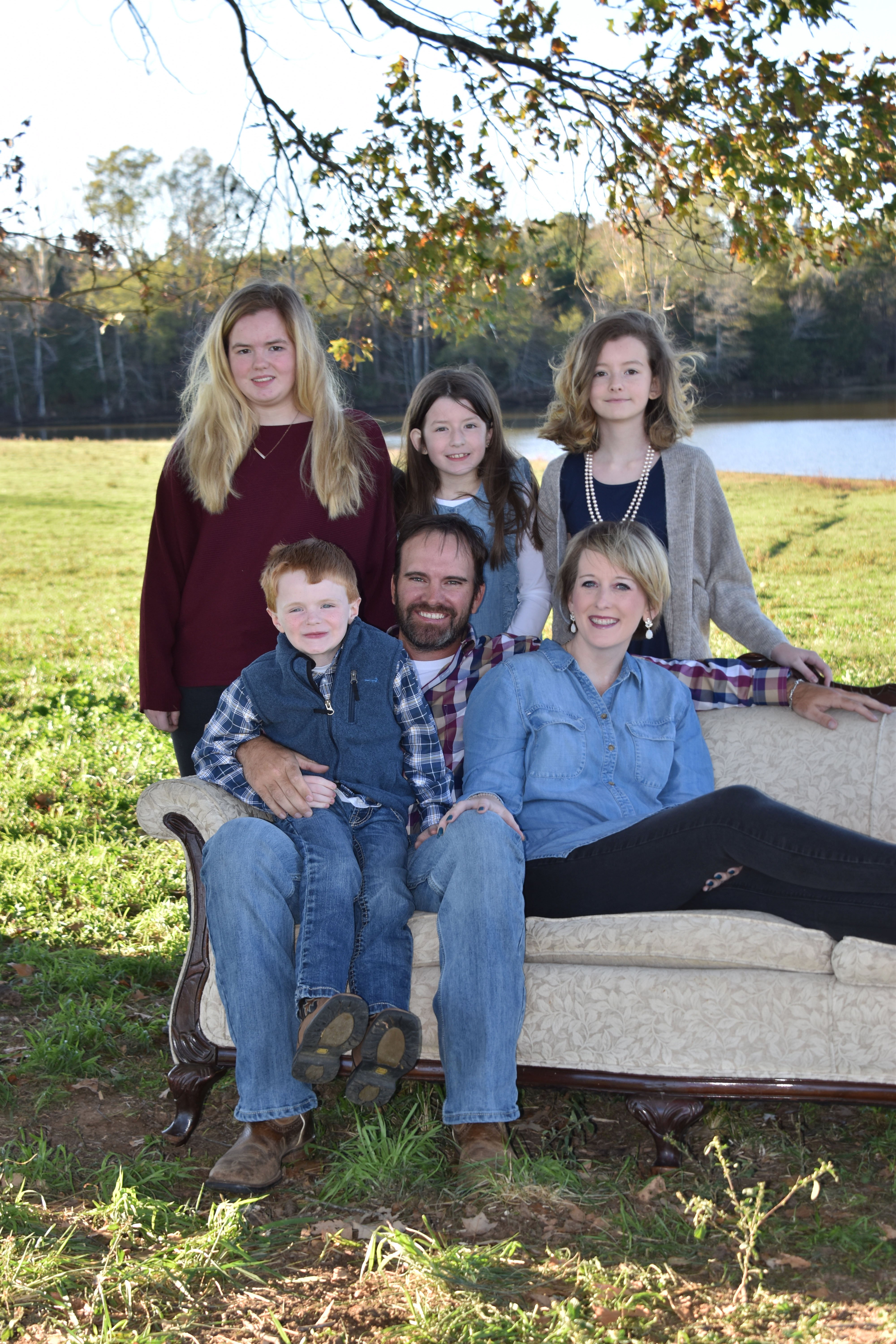 They live on a 200-acre cattle farm with 38 cows, two dogs, four cats, six chickens, and a fish. Charli plays soccer, Danni sings in a choir, Wray and John are excited about starting T-ball.

It sounds like the setting for a Hallmark movie, but they've all been through some serious stuff.

When John was just 18 months old, he was diagnosed with a rare cancer, mesenchymal chondrosarcoma, a soft tumor in his nasal cavity. Only 15 cases a year show up worldwide.

Doctors told them John likely wouldn't survive to see his second birthday.

But John toughed it out, and after intensive treatment that included chemotherapy and radiation, he's been declared cancer free and is a happy kindergartener.

"He's just as normal as can be," French says. "You'd never know he had cancer."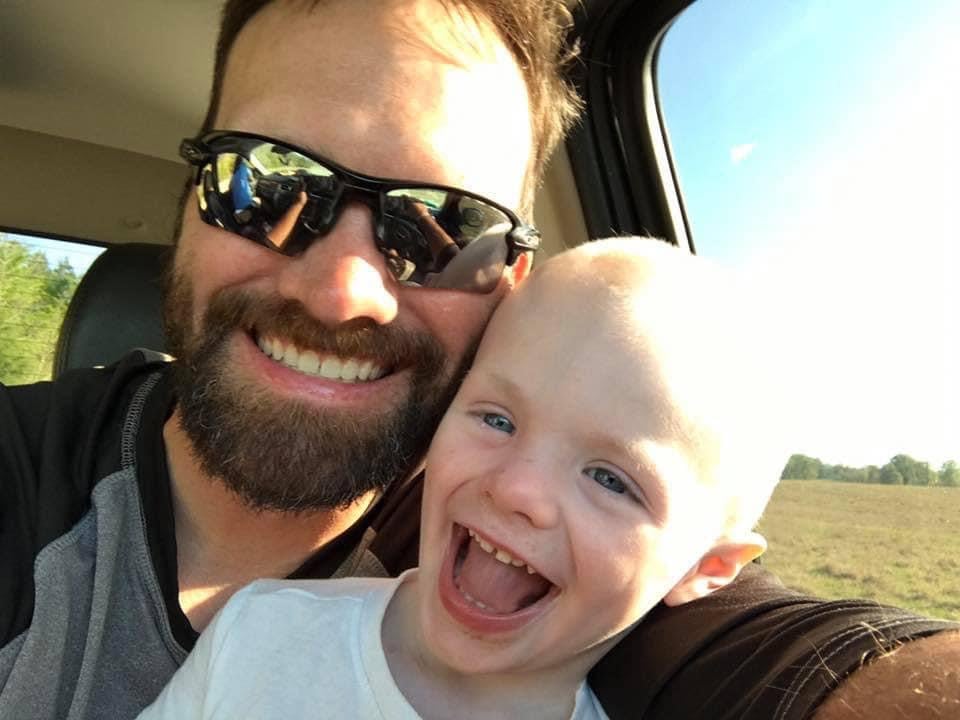 "Every Job is Important"
The challenging journey brought them all closer as a family, French says, and taught him some lessons he uses both in life and at work.

"At the end of the day or week or month, I don't worry about much," he says. "I know it can always be a lot worse. On those days when John was in the hospital with a fever, there might have been someone in the next room taking their last breath."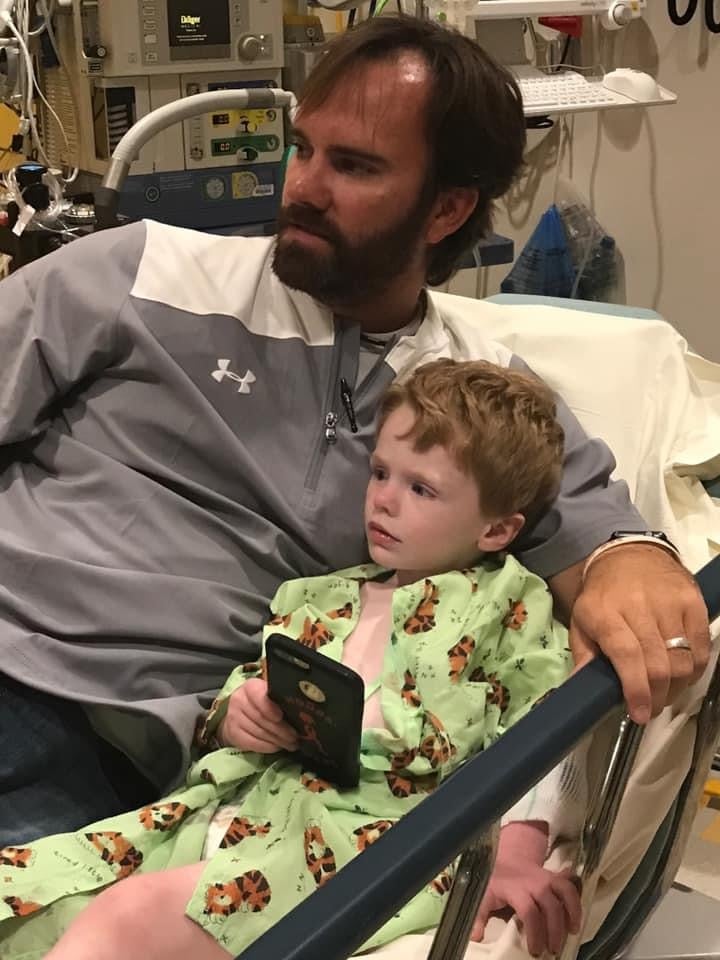 His three daughters spent a lot of time at St. Jude Children's Research Hospital when John was battling cancer. French and Lyzz made sure they knew to thank not just John's doctors, but everybody there who helped their family through, including the people who cleaned his room.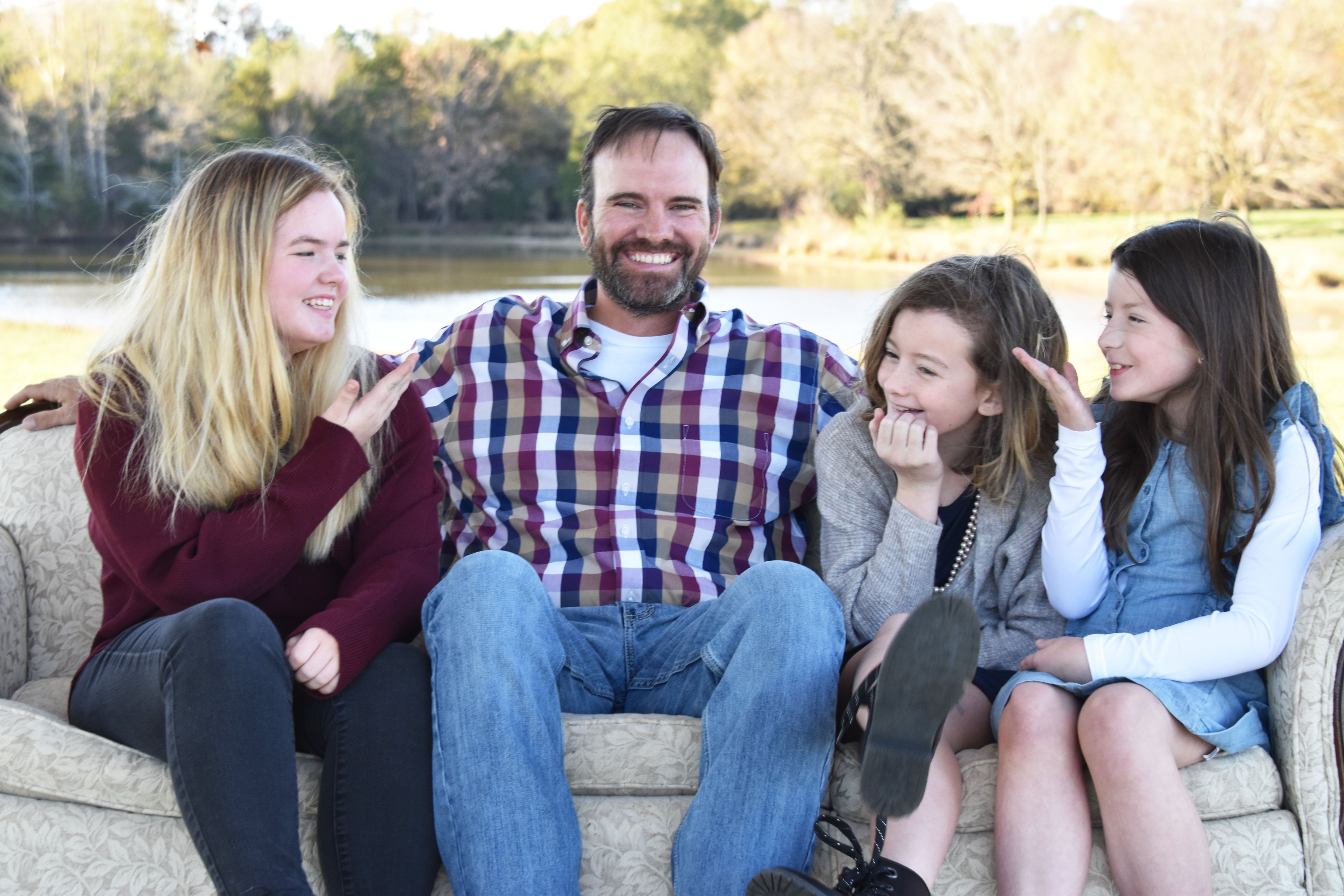 "Every job is important," French says. It's the same at Hatcher & Associates, he says — each and every team member makes a difference.

"If a guy cutting the lawn does a bad job, it reflects badly on the whole company, on all of us," he says.
"Try to Be Kind When You Can"
Dealing with John's illness has made him extra attentive to people and their needs, French says.

"Try to be kind when you can," he says. "You never know what people are going through. A candy bar or a cup of coffee may change somebody's whole day or week."

The support he got from his colleagues at Hatcher during John's illness helped him through many challenging days, he says.

"I don't know where I'd be without our senior leadership," he says. "Not just work-wise, but life-wise."

He pays it forward. When his retail customers are extra stressed before Thanksgiving and Christmas, "I spend a little extra time on them," he says. "Maybe I bring them donuts and take them out to lunch to get them away from everything.

"If I hear in an HOA manager's voice that they're extra stressed, I bring them a coffee from Starbucks," French says.

"I hope that's what helps set our company apart from other landscaping companies out there."
Let Us Meet Your Commercial Landscaping Needs
French is just one of the dedicated people on our team who help us deliver the best service to our customers.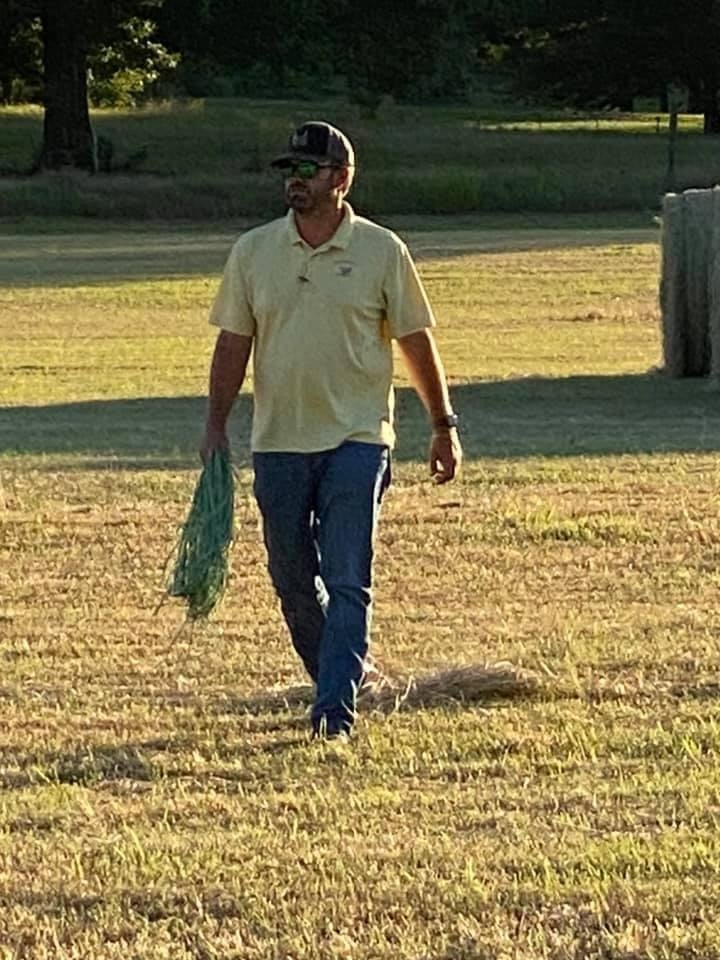 Our people make us who we are. We'd love to show you.

Are you a commercial property manager in the Memphis, TN or Northern MS area? Are you ready to boost your property's appeal or make your job less stressful? Contact us today for a property assessment.

Or do you want to work with our team of skilled, experienced, and personable people like French, who makes kindness part of his work day? Learn more about careers at Michael Hatcher & Associates.