The irritation of mosquitoes in your outdoor living space can end any summer barbeque much quicker than intended.
So how do you prevent these mosquitoes from wreaking havoc in your yard, allowing you to continue to celebrate the warm weather long into the evening hours?
Mosquitoes lay eggs in and are attracted to standing water. In turn, finding and ridding your landscape and property of this water will prevent mosquitoes from crashing your party.
Here are four ways of removing and/or preventing a mosquito invasion this summer.
Build Up the Soil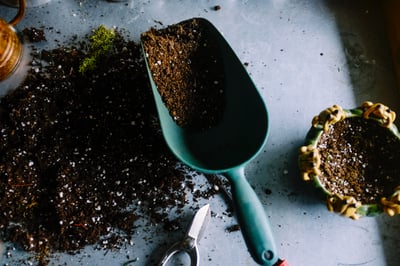 While mosquitoes usual mean standing water, standing water usually means a drainage issue. One way to solve this is to build up your soil. When doing this, however, remember that the excess water could leave this particular drainage issue and travel elsewhere. Avoid this by creating a 2-inch slope per 10 feet of yard.
Install a Drain
Alleviate your mosquito issue and give standing water a place to go by installing a French or subsurface drain. A French drain is perforated pipe surrounded by gravel and covered by grass. A subsurface drain is created with a catch basin and solid pipe. While these drains are different, both must have a 2% slope to be successful.
Install or Repair an Irrigation System
Standing water doesn't necessarily mean you have a drainage issue, however. A leak in your irrigation system, or simply not having the timer set correctly, can result in overwatering and, in turn, standing water as well.
In addition to an irrigation system, and its smart technology, solving drainage issues, our team installs an EZ Flow Injector to dispense a chemical that acts as a mosquito repellent. Depending on the type of irrigation system, we either run the Injector from the existing sprinkler timer or use a battery-operated timer.
Reduce Shady Cover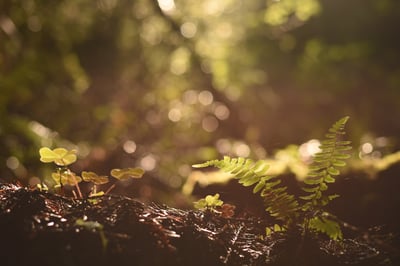 Not only do mosquitoes like standing water, they also enjoy shaded areas.
Reduce the amount of shade provided to these pests by maintaining your lawn and landscape. Mow your green space and trim your hedges and shrubs on a regular basis to avoid these unwanted insects.
The frustration of both mosquitoes and standing water can be resolved using one, or more, of these four tactics.
In 2018, Michael Hatcher & Associates, Inc. acquired a Memphis-based lawn care company, Master Lawn.
This new brand name and focused division of our organization treats plants, trees and turf for unwanted pests, which can include spray services for mosquitoes, ants and ticks, diseases and weeds throughout Memphis and the Mid-South.
Image Credit: Drip Irrigation