The dry, hot months of summer means water conservation and, in turn, less water. Here are 5 ways to maintain an irrigated lawn with less water.

Match Your Grass to Use Less Water

When living in the Mid-South both bermuda and zoysia grasses are common. These types of grass are warm season and might look stressed in the heat of the summer. They are, however, simply trying to survive the heat. Learn more about how to tell the differences between dead and dormant grasses here.


Fertilize in the Growing Season for Smart Irrigation Practices

Use fertilizers when your grass is growing more at the root and less at the blade. In other words, in late spring or fall. It's also important to understand that fertilizer doesn't always equal the green color of your grass. Proper soil health will encourage green grass as well.

Water Wisely to Conserve Water

A typical lawn only needs an inch of water a week. To measure this, place a can or glass in your yard, run your sprinkler system and measure after a half an hour. If you lawn still needs water soak it once a week or add a smart sprinkler system.


Maintain Your Mower to Maintain Water Usage
Sharpen your lawnmower blades a minimum of three times a year to ensure that you're keeping your lawn healthy. Dull blades tear, leading to stress and, in turn, more thirst and disease. A clean cut, using sharp blades, can also be promoted by going underneath the mower and clearing the access grass, and possible fungus and mold, from the mower deck.
Yard Length for Lower Water Consumption
Begin the year with a lower lawnmower and raise it as the year progresses. Start this process in the spring and raise it a by a half an inch every 30 days.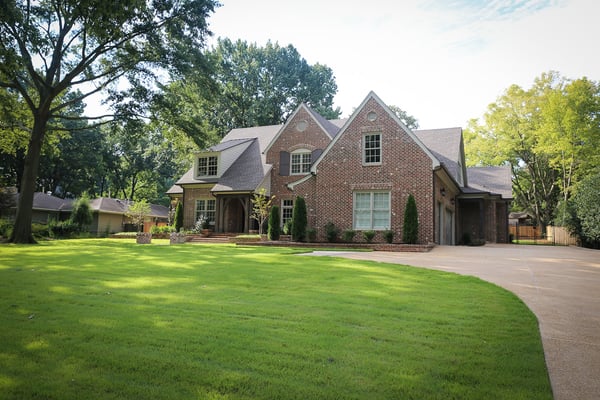 Summer months lead to dry spells, meaning more water conservation and less water. Would you like to learn more about saving water on your yard? Download our free Water Wisely Guide below.
In 2018, Michael Hatcher & Associates, Inc. acquired a Memphis-based lawn care company, Master Lawn.
This new brand name and focused division of our organization treats plants, trees and turf for unwanted pests, which can include spray services for ants and ticks, diseases and weeds throughout Memphis and the Mid-South.