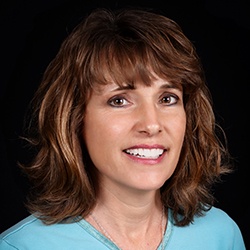 Name: Pamela Whitley
Hometown: Prosperity, Pennsylvania
University(s) Attended and Major: Endicott College - Advertising, Tennessee State University - Ornamental Horticulture
Family Status: Single
Length of Employment with Michael Hatcher & Associates, Inc.: 13 years
I was attracted to work at Michael Hatcher & Associates, Inc. because: I had just moved to Memphis and wanted to work in the horticulture and landscape industry.
Job Title: Director of Horticulture and Outreach
Primary Job Responsibilities: Development of new service line implemented to bring awareness to a growing trend surrounding horticulture and community outreach.
The best thing about my job is: Using my experience and education to make recommendations, in regards to ornamental landscape plants, that exceed customer needs and expectations.
My favorite project at Michael Hatcher & Associates, Inc. is: I don't have one, but I've always enjoyed residential cleanups where a team of employees transform a landscape through extensive pruning.
I would describe the company culture and environment as: Fast paced and always changing.
The most important thing I have learned from working in the landscape industry is: The better the foundation, the better the result.
The best thing about living and working in Memphis/Mississippi is: There is always something fun to do.
The biggest influence on my career has been: The work ethic I learned on the farm.
My short-term career goals include: Completing my natualist training.
The most important characteristic of a leader is: Strength of character.
My one piece of advice to a new graduate or person seeking employement in the landscaping industry would be: Try to get as much experience in the field as you can in order to build your knowledge.
If I didn't work in the landscaping industry I would be: A pastry chef.
When I'm not at work I'm: Working in my garden.
It might surprise people but: I grew up on a sheep farm.
If I won the lottery I would: Give a lot to charitable organizations and my church, build a house with my perfect garden with room for a donkey and buy a new vehicle for all my close friends.