The summer heat has lifted and in its place are the cooler temperatures of fall, and even an occasional dusting of frost. Take advantage of this change-of-the-season by slipping on a sweater and stepping outside to both tend to your outdoor space as well as prepare it for winter.
What kind of tending, however, should and shouldn't be done in the temperatures that accompany both fall and the beginning of winter? Which types of trees and plants need to be protected from ice? Pruning is a good idea but how much is too much?
Get these answers, as well as others, by taking a look at the 4 ways to prepare your outdoor space for the winter.
Prepare for the Winter by Winterizing
The act of winterizing now will help avoid costly home and system repairs later. Be sure to winterize your water systems, including irrigation systems, by turning off and covering all water spigots. This covering will assist against any hard freeze that could potentially lead to a busted pipe.
Preparing for winter doesn't stop at your water systems, however. It is just as important to check on your chemicals, empty gasoline and maintain your tools, too. If you have leftover organic chemicals be sure to store them in a place that they cannot freeze. Empty all lawn equipment of excess gasoline as it can stick to fuel lines when not used for long period of time. Sharpen your tools and wipe down metal blades to prevent rusting.
Providing an Extra Layer for the Cold
Before the outside temperatures hit freezing and your plants die back, cut their stems between one and two inches from the ground. Remove dead annuals as well with the exception of their stalks as this is where new buds will form in the spring.
Spread 2 to 3 inches of fresh mulch to protect from freezing temperatures as well. Providing this extra layer of mulch to your plants will help lock in moisture to ensure their health until flowers begin to bloom in the spring.
Ice, snow and wind can damage your plants if they're not properly protected. Provide this protection by covering your flowering plants, such as azaleas and rhododendrons, and shrubs, such as boxwoods, with burlap.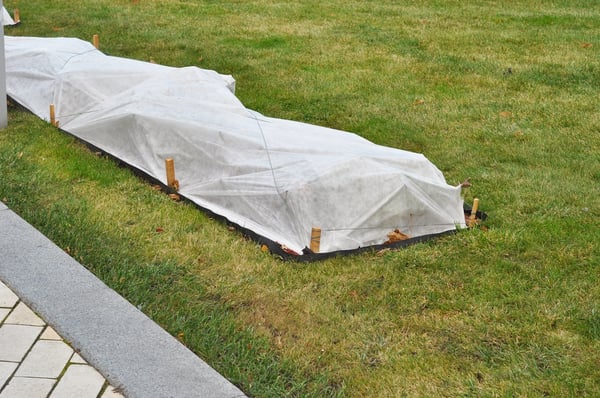 Thinning Out for the Holidays
Thin out, or prune, leafy trees such as evergreen and spruce trees. By doing this you will promote the tree's health and development while creating a more appealing look to both the individual tree and overall outdoor space. When pruning make sure to remove all dead and broken branches and leaves as well as ones that are crossing each other or growing towards the center of the plant.
Once pruning is complete, tie up any loose branches to prevent snow damage, especially on evergreens and boxwoods. Keep in mind that, once snow has arrived, you should not use a broom or snow shovel to knock the snow off of shrubs as it's limbs may be frozen and, in turn, could cause significant damage.
Home Remedies for the Winter
Once all of the leaves have fallen during the season of fall, tend to your outdoor space and home by not only raking and bagging them, but cleaning them out of your gutters and downspouts as well.
Does your outdoor space contain a rose garden? If so, fasten them to help prevent wind damage during the cold months of winter.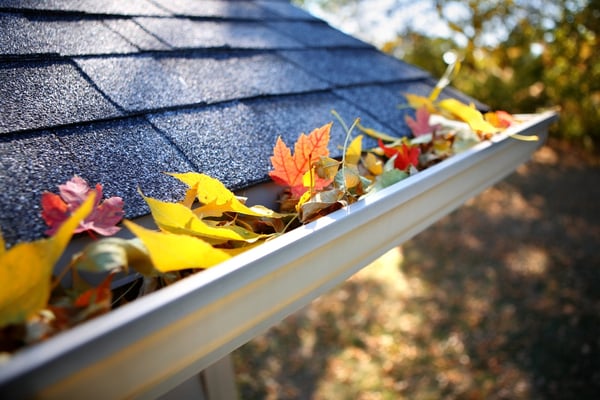 The cooler temperatures of fall have arrived. Take advantage of this season by nurturing your outdoor space and preparing it for the winter season.
Are you looking for more information on fall planting and winter preparation? Read Our Guide to Fall Planting and Pruning on Your Memphis Landscape.
Do you need assist with preparing your space for the winter? 'Request a Consultation', fill out our 'Get Started' form and receive a free consultation!