The blistering heat of summer has gone and in its place is the unobjectable season of fall. Take this beautiful time of the year to walk outside, breathe in the fresh, and less humid, air and address the nagging thought of freshening up your outdoor space.
Are you interested in updating your patio? How about adding an outdoor kitchen to your existing patio? What about including a fire pit as well?
Regardless of what your definition of 'freshening up' is, all Memphis residents should know what to expect during its process. Here is the three step landscaping process that we, as Michael Hatcher & Associates, Inc., use for all outdoor spaces.
Make a List
It is important to create a budget and list of priorities before your landscaping contractor arrives on-site. This budget will determine if your chosen contractor is within your price range and, if they are, what they are able to do with what they're given. It is equally important to provide a list of priorities to your contractor upon arrival. When creating this list consider the following questions: What is the most important area of your outdoor space? If you're wanting to build a patio, how many people are you wanting it to hold? What time of year are you wanting to entertain on your patio?


Meet and Greet

Once your budget and list of priorities are decided on your landscaping contractor will arrive on-site. This meeting will consist of walking through both your budget and list as well as taking measurements and pictures of the property. Do you have questions for your contractor? This is the ideal time to address them. The same applies to the contractor as well. Do you want a low maintenance yard but want perennials as a part of your landscape? Perennials take more time than most to maintain. Your contractor will let you know the right plant for the right spot in your yard with your goal of low maintenance in mind.

Draft and Pitch
After your on-site meeting, the landscape contractor will take your budget, list, measurements and pictures and create both a drawing of your ideal property as well as a proposal. This is usually a two-week process.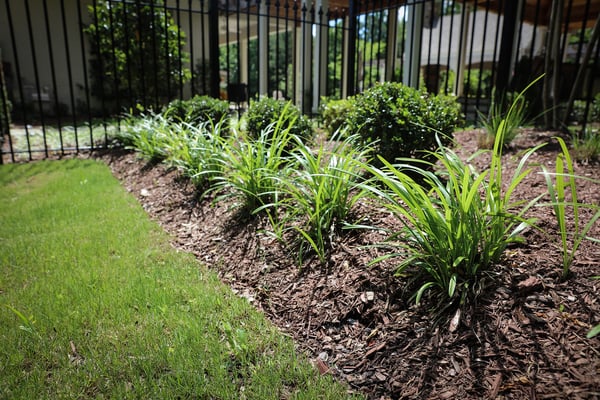 The season of fall has arrived and with it is the thought of freshening up your outdoor space. Look for different definitions of 'freshening up' in 3 Landscape Movements of 2016.
Do you already know what your ideal outdoor space looks like? 'Request a consultation', fill out our 'Get Started' form and receive a free consultation.